The Pilsen neighborhood is well-known for its colorful murals, many of which were painted as community projects and depict proud images of Mexican-American culture and history.
Pilsen is also known in recent years for gentrification. When a developer painted over a beloved and iconic mural on the outside of the former Casa Aztlan Community Center last month, the response was swift and strong.
The mural was created in 1970 by Ray Patlan and youth from Casa Aztlan. It depicted cultural and historic heroes, and modern-day struggle.
"When they talk about Pilsen one of the first things they show is the facade of Casa Aztlan," said artist and muralist Robert Valadez. "It was the most obvious and most recognizable image in the neighborhood."
Valadez began coming to Casa Atzlan when he was a kid. "It was everything to us," he remembered. "It was the focal point of so much activity. Not just the murals and the creative stuff but the food pantry, the clinic, the after-school programs. There were meetings about housing and immigration, any number of issues."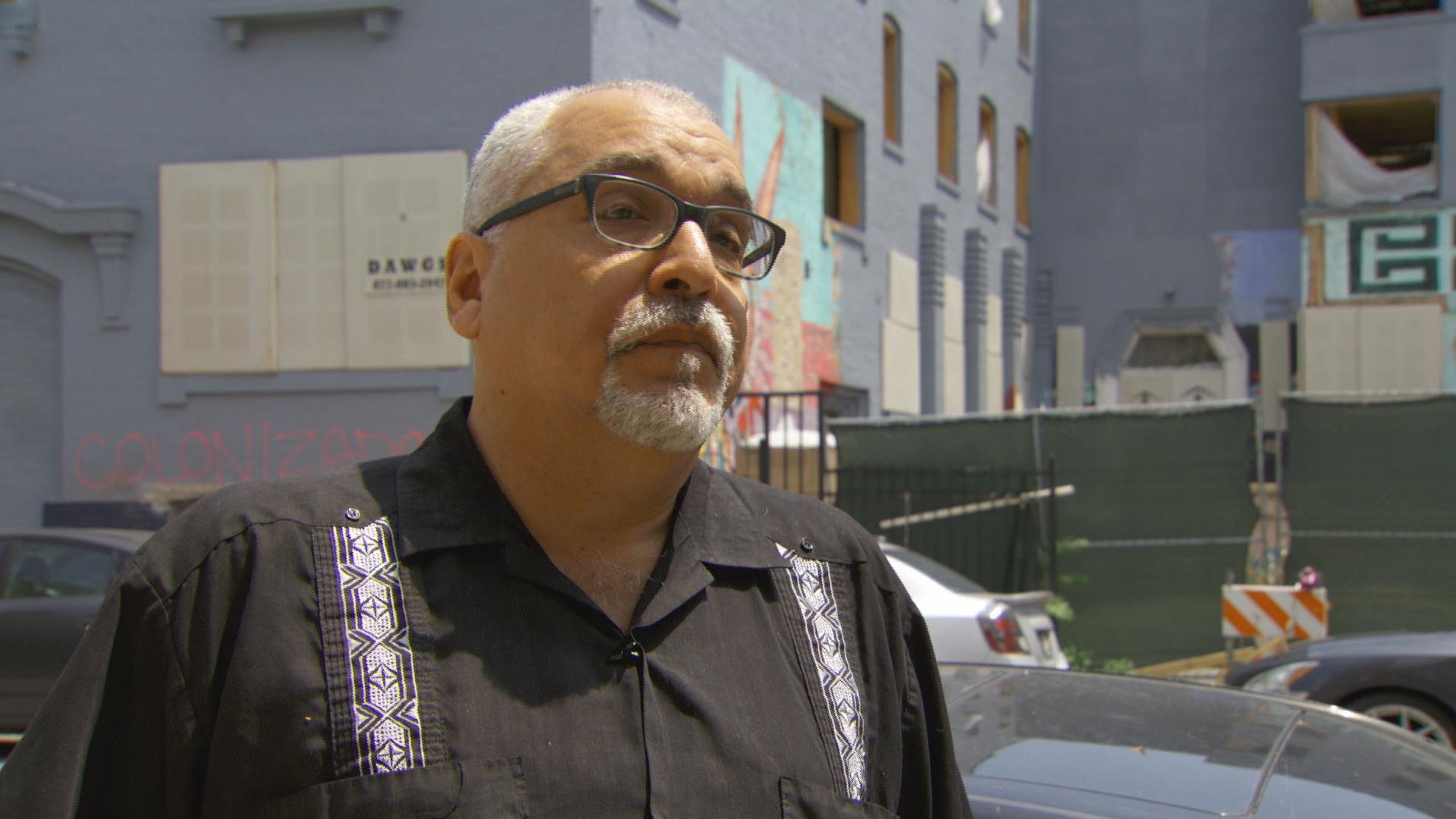 Robert Valadez
As an adult, Valadez was a youth worker at Casa Aztlan and, in 2009, worked with young people to restore and update the mural. He painted the portraits around the door, including Frida Kahlo, Che Guevara and others.
Magda Ramírez-Castañeda is a long time Pilsen resident and activist. She says she cried when she heard the mural had been painted over. "Casa Atzlan was important to the movimiento—the movement. The movement for justice," she said. "You had Black Power, we wanted Chicano Power. For Mexican-Americans.
The name Aztlan is itself a statement of pride and defiance. It is the legendary mythical home of the Aztecs and was used by the Chicano movement in the 1960s and '70s to refer to large areas north of the current U.S.-Mexico border once populated by native peoples of Mexico.
Ramírez-Castañeda says that while many murals in Pilsen are beloved, losing this one was particularly painful. And she says even though Casa Aztlan closed in 2013 and has stood empty, the way the developer handled this was a slap in the face.
"A reality is a reality," she said with a sigh. "We've lost it. However, we feel that as a community we should have had a meeting with the people in charge. Like the alderman. Like the developers."
Valadez says he thinks the developer was caught off guard by the reaction. "He had no idea the importance of the building to us as a community. It was a surprise to him."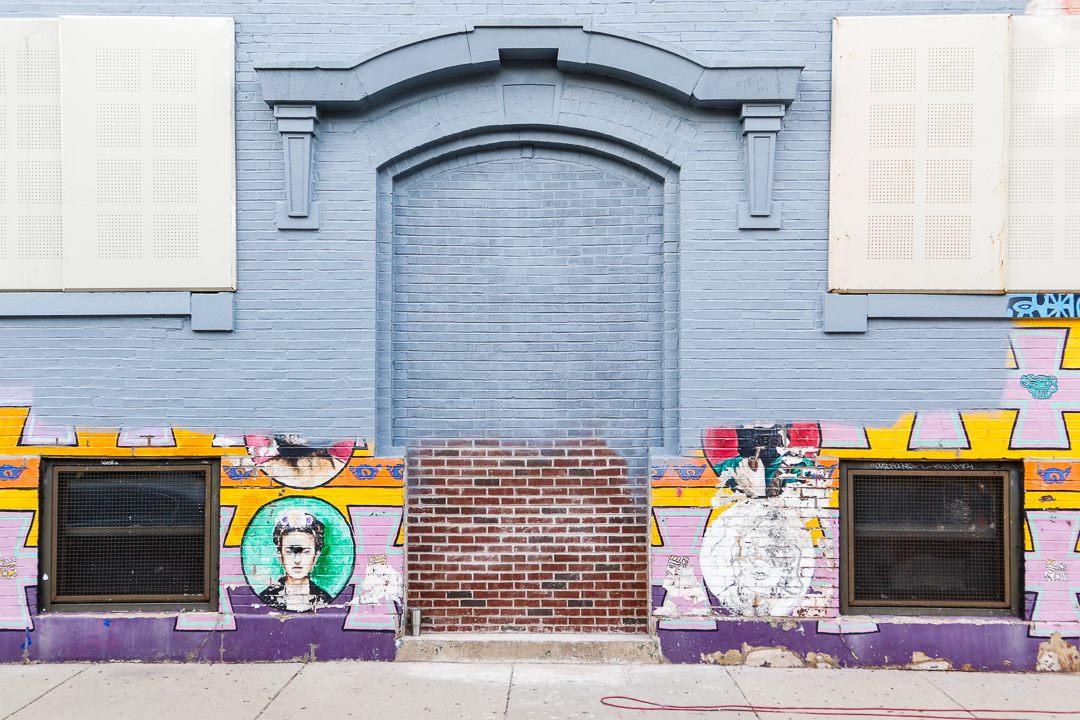 (Credit: Tim Arroyo)
The developer, Andrew Ahitow of City Pads, was not available for comment, but issued a statement saying painting over the mural was necessitated by the need for structural repairs.
"This was not an easy decision for anyone involved as we've fallen in love with the rich cultural heritage and overwhelming talent that fills this community," the statement reads.
Valadez says it sounds like an excuse. "I think he's grasping for some sort of explanation for what he did," he said.
Painting over the mural became a potent symbol of the rapid gentrification of Pilsen. Some said it was further "whitewashing" of the neighborhood's culture. Graffiti spray-painted on the wall in Spanish translates to "f*** the colonizers."
City Pads' Ahitow  responded quickly to the community outrage, saying in a statement, "to ensure Pilsen's rich heritage and culture remains a staple of this property, we've hired the mural's original artist, Ray Patlan, who is dedicated to collaborating with the Pilsen community, especially its youth, to create a masterpiece."
Valadez will work with Patlan on the new mural.
"It's not going to be an exact reproduction of how it looked," said Valadez. "I think it's going to be a re-imagining of it to some extent but with a nod to the original design."  
Casa Aztlan was built as a settlement house for earlier immigrant communities in Pilsen.
Valadez says that while there have been many demographic changes over the years in the neighborhood, what's happening today is different.  
"This has always been a working-class port of entry for immigrant people," he explained. "They might have come from different countries, different language and all that. But it's always been working class immigrants. This is the first time anything like this has ever happened to this community. Its upwardly mobile people of means, which is a completely different demographic."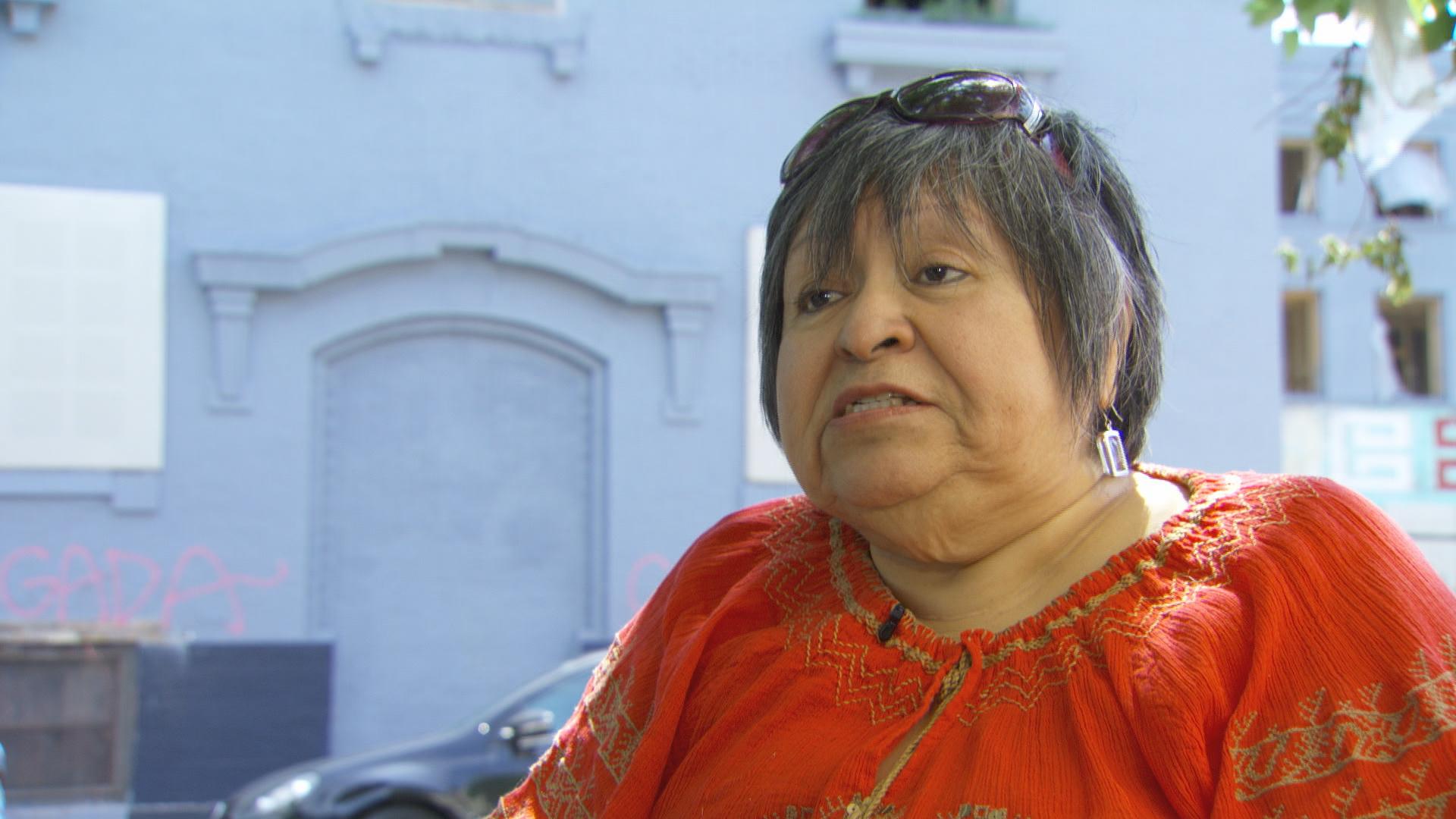 Magda Ramírez-Castañeda
"The gentrifiers love the community," said Ramírez-Castañeda. "They love the Mexican restaurants, the culture of it, the people and everything. But what about the people that already have been displaced?
"(Gentrification) is a wonderful thing for other people, but not necessarily for the people that live here in this community."
---
Related stories: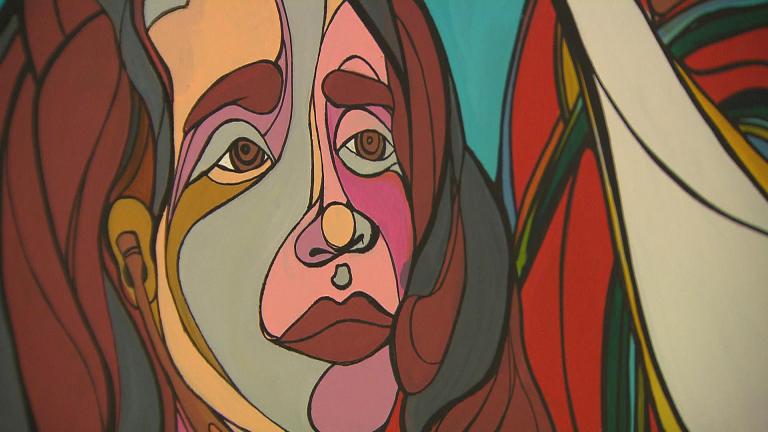 Celebrating 30 Years of Art at a Chicago Museum Without Borders
April 26: Contemporary art with Mexican roots: Celebrating 30 years at Chicago's National Museum of Mexican Art.
---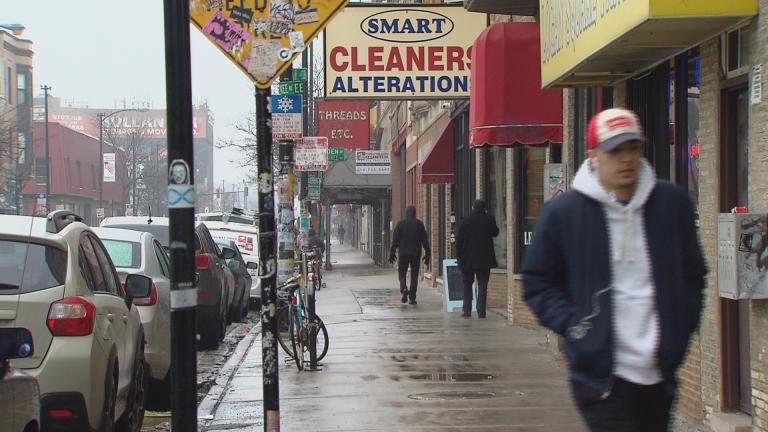 Logan Square, Pilsen at Crux of Gentrification Debate
March 21: We explore two neighborhoods that are at the epicenter of the gentrification battle, and how elected officials, community groups and developers are waging it.
---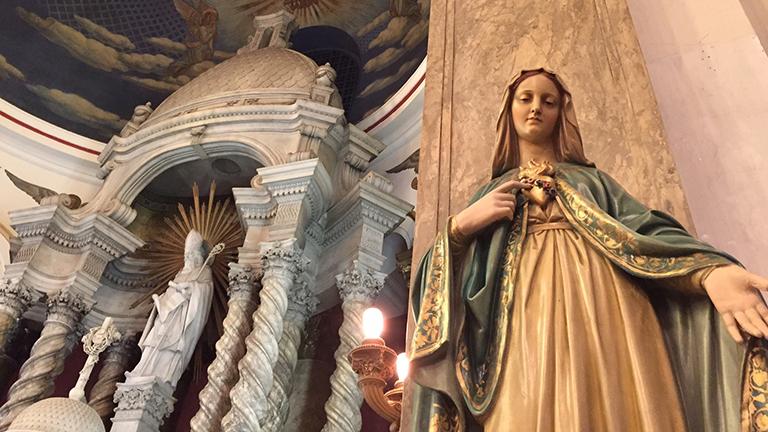 Despite Fundraising Efforts, Future of Historic Church Remains Bleak
April 18, 2016: Historic St. Adalbert Church on Chicago's South Side is the latest casualty of a declining Catholic congregation and expensive upkeep. But could its listing by a preservation group give it new life?
---