While some neighborhoods struggle in Chicago, others are experiencing a prolonged revitalization and building boom. But at what cost?
It's an age-old debate in this city with that controversial word at the center of it: gentrification. We explore two neighborhoods that are at the epicenter of the battle, and how elected officials, community groups and developers are waging it.
TRANSCRIPT
Paris Schutz: Perhaps nothing illustrates the changing face of Logan Square more than this development called Logan Crossing. It's a giant office, retail and apartment complex that will go up on the site of the former discount mega mall.
Scott Gendell, Terraco Real Estate: We're doing a true mixed use development with a grocery anchor, Jewel Osco, X Sport fitness. We're going to have roughly 220 apartment units on site.
Schutz: The building will break ground in May, as the neighborhood continues its transformation from largely Hispanic working class into a prime destination for young affluent and creative professionals.
Gendell: You do have to work with the community. You have to understand the sensibilities of the community. We're adding affordable units. We're adding housing units to the mix that weren't in place before we took over this project.
Schutz: A recent city ordinance requires all midsize and large developments like Logan Crossing to set aside 10 percent of its units specifically for families earning 60 percent of the area median income. Or the developers can choose to opt out of that and pay into a trust fund instead that gets redistributed to other parts of the city to subsidize low-income housing.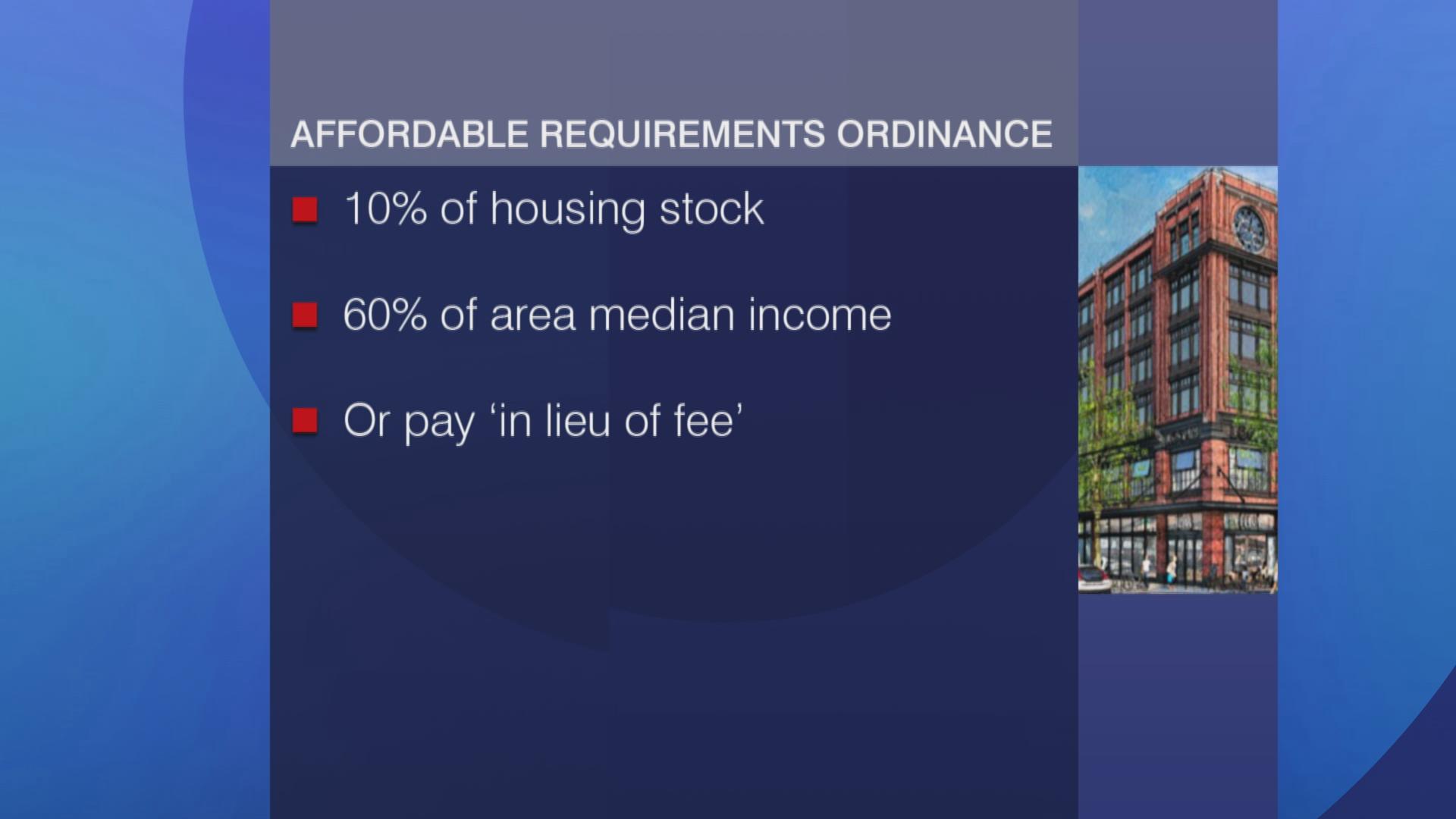 Ald. Joe Moreno represents parts of Logan Square that have popped with mid-rise buildings in recent years. He says he pushes developers not to opt out of the affordable unit requirement. He says it's a way to promote growth without displacing lower income residents.
Joe Moreno: It's a balancing act and that's my job. It's a tough balancing act but you can't be goldilocks, you've gotta make decisions, and the decisions I want to make are to make sure the development has on-site affordable housing.
Schutz: But a group called Somos Logan Square is fighting gentrification of the neighborhood. Rameka Aton says she can no longer afford rent in the area because of the higher property values, and has been turned away from affordable units by property managers, even though she says she qualifies.
Rameka Aton, Somos Logan Square: Now I have to be forced to live in a less safe environment and travel to get my kids to a good school and just the back and forth. I feel very displaced. I'm homeless right now, basically.
Schutz: Ald. James Cappleman of Uptown says he would rather developers in his ward opt out of building on-site affordable units and pay the fee instead, because it subsidizes people who need more assistance.
James Cappleman: This is affordable housing that goes to people who earn less than $16,150 per year. People experiencing homelessness cannot get on-site housing. They can only get offsite housing.
Schutz: The battle over gentrification is every bit as heated in the Pilsen neighborhood. And here, the requirements are a little bit stricter. For every midsize or larger development, at least 21 percent of the units must be set aside as affordable housing.
Pilsen has been Mexican and working class for decades, but it too is transforming into a prime destination for a younger crowd.
Danny Solis: We now have young professionals ... who say, "Hey, I think this is a hip place to come back to. We want to move there." And that's what we like to see.
Schutz: But Ald. Solis acknowledges that the boom in construction has led to higher rents and some families have been priced out of their homes.
Solis: I can't stop the average Joe citizen, Joe Gonzalez, from selling his two flat or his four flat for a profit, I can't stop that individual from raising rents so that they can make more money from renting from a college student. But I can certainly have an influence in terms of development that's eight units or above.
Schutz: Solis relies on the Pilsen Land Use Committee, a group of neighborhood interests, that has to give the green light before a development goes forward.
But a group called the Pilsen Alliance says the restrictions aren't tough enough and wants a halt to bigger developments.
Byron Sigcho, Pilsen Alliance: If we continue to displace more and more low income residents, we will lose what makes Pilsen so special, so unique. That welcoming, that diversity it'll be gone if we don't have that diversity.
Gendell: There's a saying NIMBY: Not in my backyard. No one ever wants something to develop in their backyard. I would also add people always want progress without change. And it's virtually impossible to do that.
Schutz: It's a debate that will be replicated in many other neighborhoods as Chicago continues to evolve.
Follow Paris Schutz on Twitter: @paschutz
---
Related stories: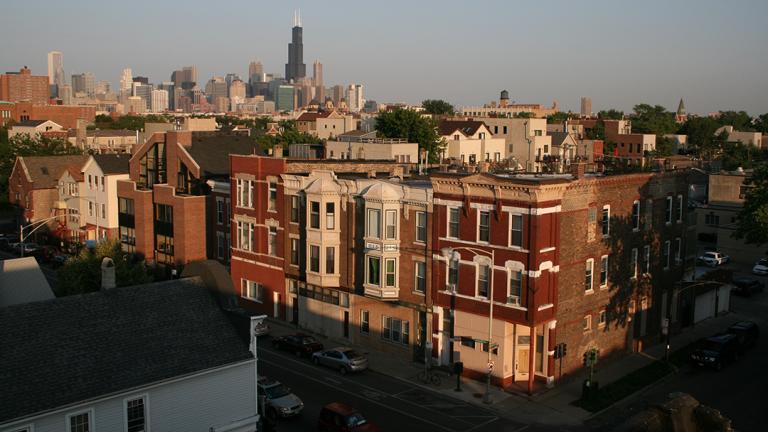 Chicago Magazine's In-Depth Look at 'Where to Buy Now'
March 21: Ten years ago, Chicago real estate bottomed out – and it still hasn't fully recovered. But depending on what buyers are looking for, there are promising neighborhoods and suburbs all around.
---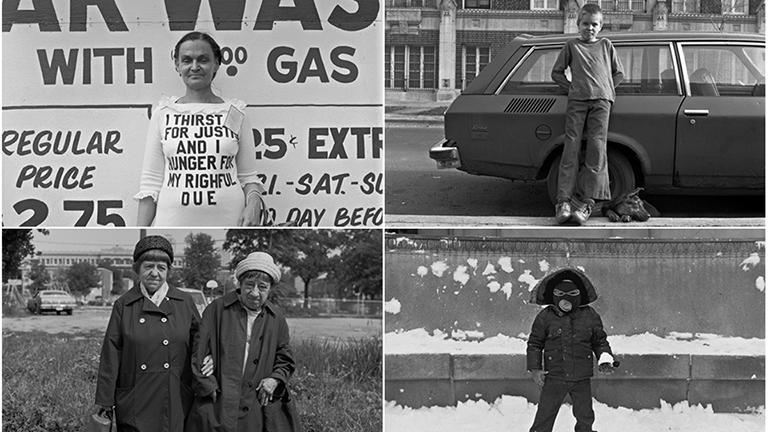 Photos Reveal Snapshots of City Neighborhoods in Late '70s
April 4, 2016: In 1978, photographer David Gremp spent a year documenting 14 Chicago libraries, their neighborhoods and their patrons. Gremp snapped hundreds of images, giving his subjects a simple directive: look straight into the camera.
---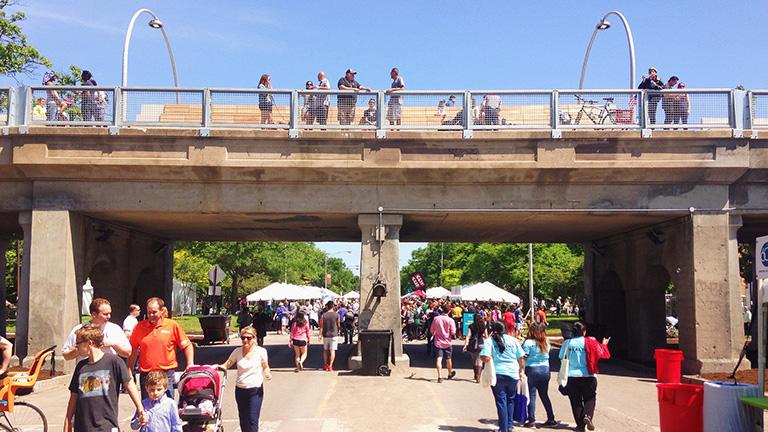 Rush Hour March Along the 606 to Protest Gentrification
May 17, 2016: Walkers, runners and cyclists may see a foot-traffic jam along the popular 606 trail during Tuesday evening rush hour. A group plans to march along the trail in protest of gentrification, saying it "destroys communities."
---