The Archdiocese of Chicago says dwindling attendance and skyrocketing upkeep costs are the reasons behind a decision to close St. Adalbert Church in Pilsen.
The historic church was just put on an endangered list by the preservation group Landmarks Illinois, and parishioners say they have raised a substantial amount of money to make emergency repairs. But so far the archdiocese has not backed down, leaving some of the faithful feeling betrayed.
TRANSCRIPT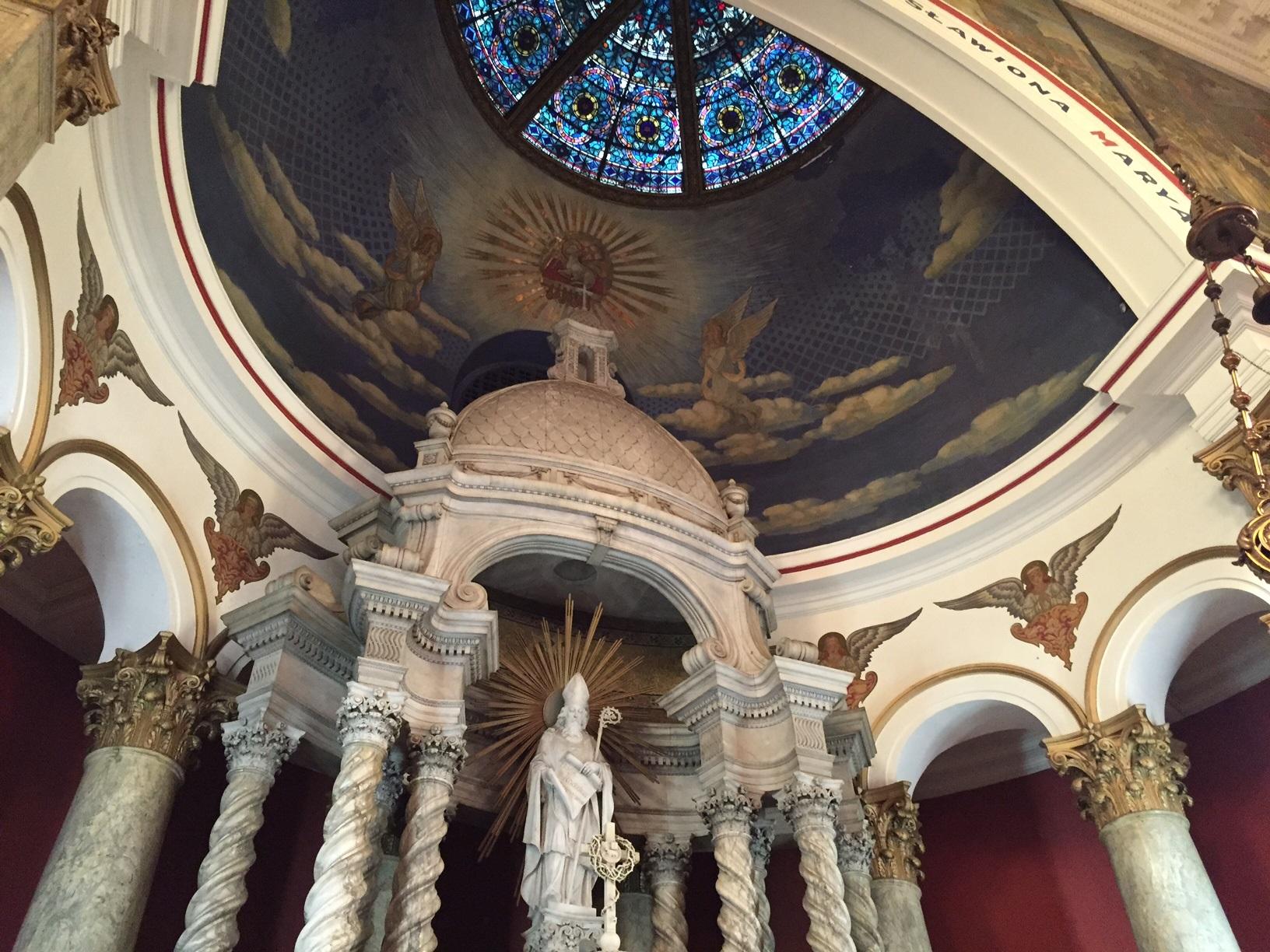 Eddie Arruza: When St. Adalbert Church was constructed in 1914, it was for a large and growing Polish community in the Pilsen neighborhood. The massive Romanesque Revival structure was designed to accommodate a Catholic congregation that numbered in the thousands.
Throughout its impressive nave and sanctuary there are many symbols drawn from Polish history, from the red and white colors of the nation's flag to important historical figures depicted in the stained glass and frescoes.
But the future of this rich heritage now hangs in the balance.
Richard Olszewski, St. Adalbert's Preservation Society: It was a gift from the Polish people to Chicago and now they want to destroy the gift.
Arruza: That gift is now 102 years old and in desperate need of expensive repairs. The most pressing matter is the crumbling face brick on St. Adalbert's soaring twin towers.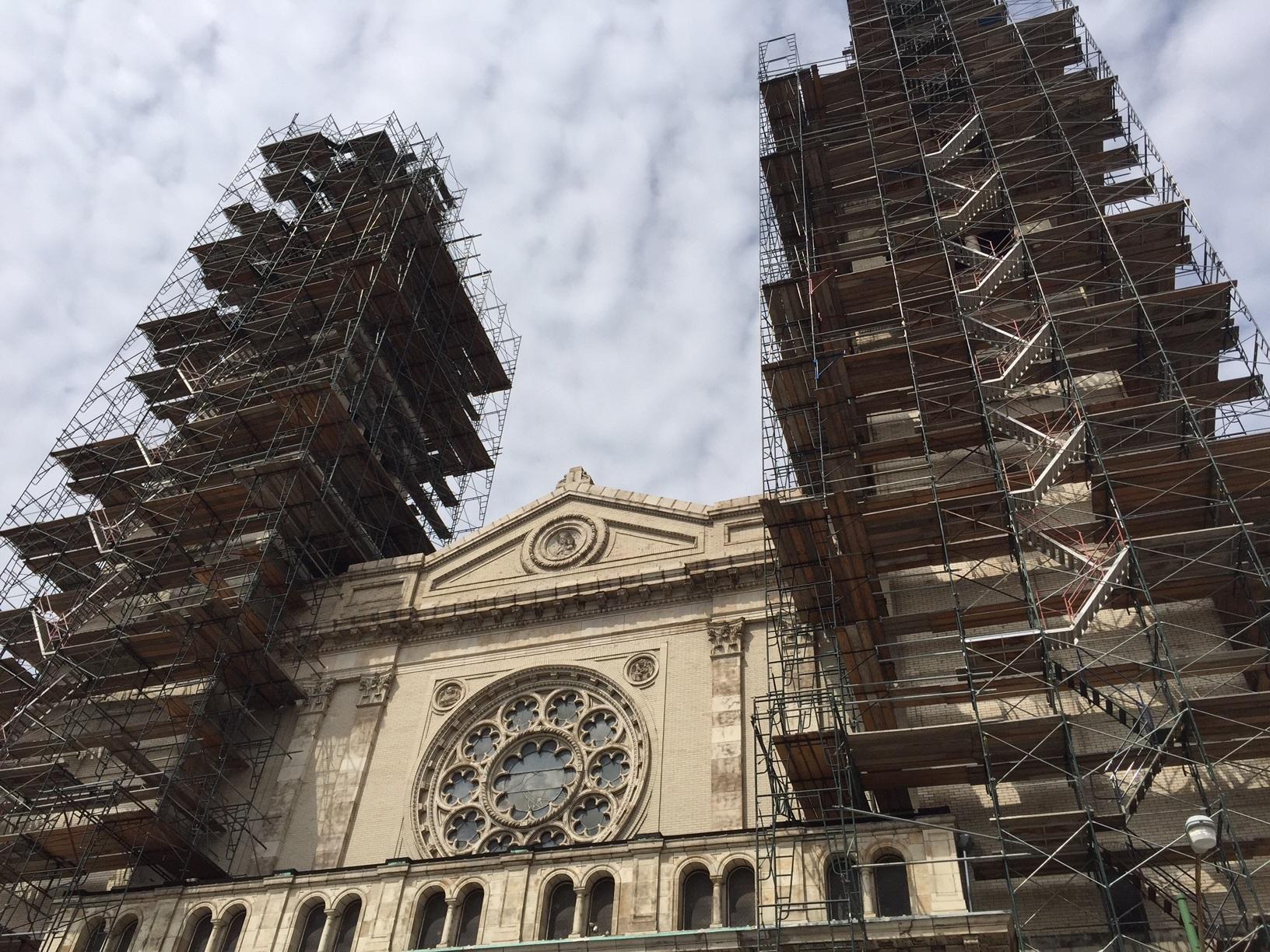 For the last two years, the towers have been held together by scaffolding and the archdiocese recently notified parishioners that it can no longer afford the maintenance.
St. Adalbert, say church officials, will be closed.
Olszewski: The archdiocese says we need $3 million to fix the towers. Other contractors coming in to look at it say $2.2 to fix the whole church–not just the towers.
Arruza: In March, the church's preservation society received what appeared to be a gift from heaven when a deceased parishioner left $1.5 million in stocks to the parish. But in a letter to parishioners, the archdiocese says despite fundraising efforts, the long-term viability of the church remains bleak. The archdiocese says that future maintenance costs combined with a lack of parishioners add up to a parish whose cost they can no longer bear. 
Olszewski: They sent us a letter saying that they're going to return all the money back so they're not giving us any time or any hope … they want this property sold.
Arruza: Last week, St. Adalbert got some major recognition when Landmarks Illinois placed it on its list of most endangered historic places. The preservation group said that while it recognizes there are many challenges facing this century-old church, it urged the archdiocese and community to work together to try to save it.
St. Adalbert was designed by Henry Schlacks, one of Chicago's most famous and prolific of church architects, at the turn of the last century. Inside are many artistic and spiritual artifacts that the faithful say are irreplaceable, including carved marble from an era of old-world craftsmanship, a Tiffany window above the main altar and a massive Kimball organ.
One reported prospective buyer for the church is a music school that would turn the sanctuary into a concert space. But for the time being, St. Adalbert has no official landmark protection, opening the door to a buyer that could potentially tear down the sacred space.
The remaining St. Adalbert parishioners have been told they are welcome to join St. Paul Parish about a mile away. Ironically, it's another beautiful church designed by Schlacks that received a multi-million dollar restoration just a few years ago.
Olszewski: Why did that church get over $10 million and you didn't spread it out between the other churches? We only want $3 million to fix our church.
Arruza: In the absence of divine intervention, St. Adalbert will close and be up for sale in June.
---
Related stories from "Chicago Tonight"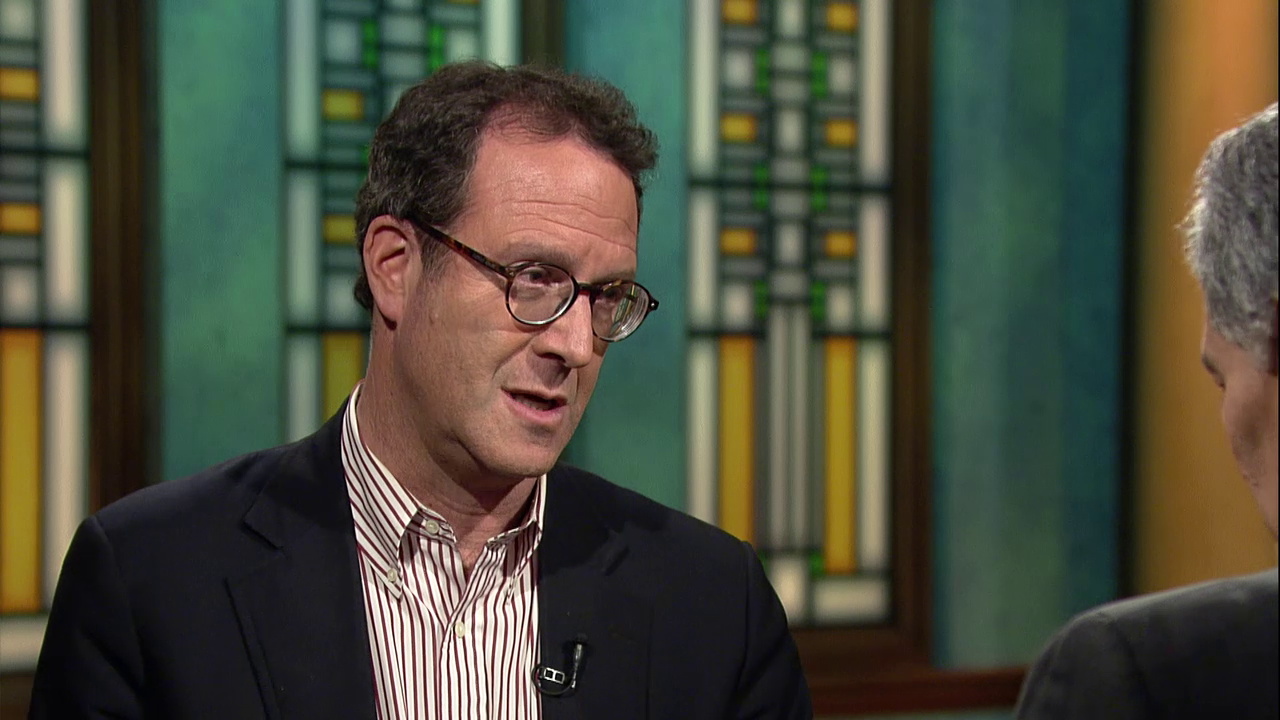 Blair Kamin on Lucas Museum Move, Endangered Churches and More
April 18: Chicago Tribune architecture critic Blair Kamin discusses the new proposed location for the Lucas Museum, as well as architecturally significant churches like St. Adalbert's that preservationists warn are at risk.
---
McCormick Place East Proposed as New Site for Lucas Museum
April 15: A new lakefront location for the Lucas Museum of Narrative Art is being proposed in Chicago. Mellody Hobson, wife of movie mogul George Lucas and board member of the Lucas Museum, calls it a "good idea."
---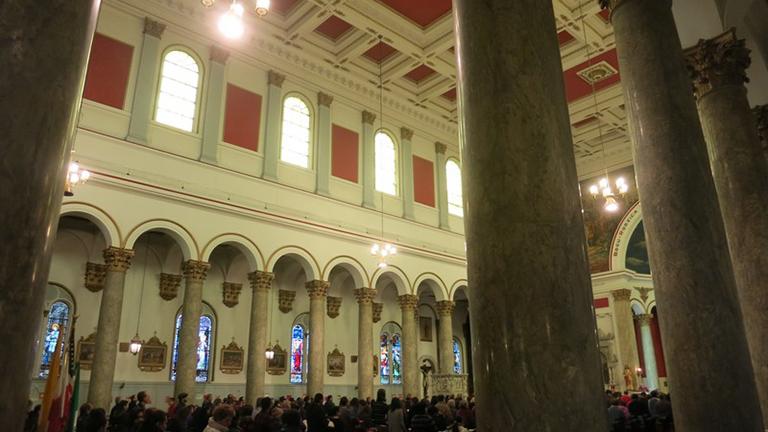 Pilsen, Hyde Park Sites on List of State's Most Endangered Historic Places
April 14: A Catholic church in the Pilsen neighborhood is among 11 sites on this year's list of most endangered historic places in Illinois.
---