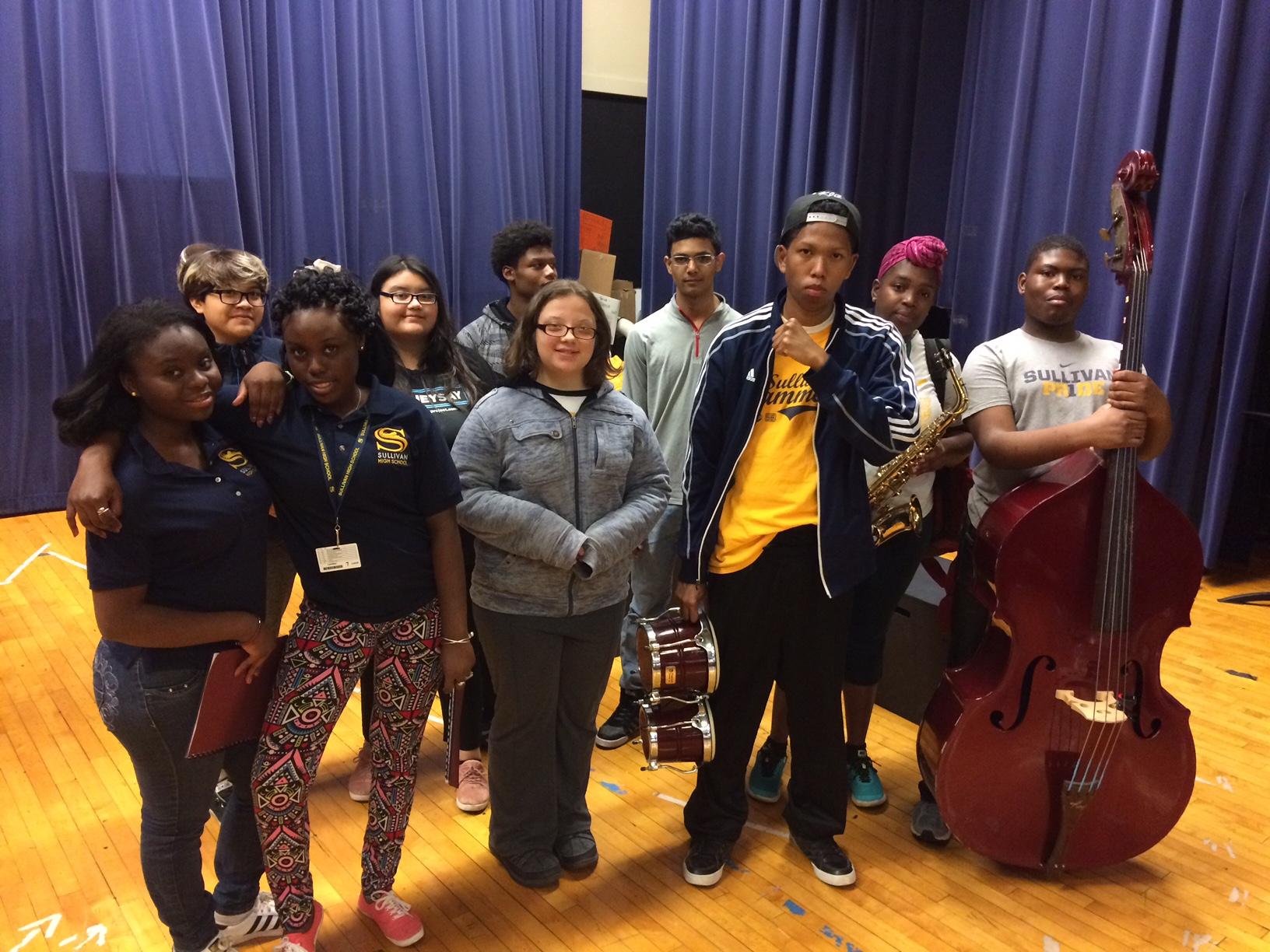 Roger C. Sullivan High School students from Chicago and around the world will share their stories June 13. The school has the highest number of refugee students of any high school in the city. (Courtesy of Lifeline Theatre)
Students at Roger C. Sullivan High School will share stories of community and identity from local and international perspectives on Tuesday evening.
A group of 20 students at the school, half of whom are from abroad, wrote the original performance piece with the help of Lifeline Theatre.
"We just jumped at the chance to be able to work with this high school that's three blocks or so from our theater," said Julie Ganey, education director at Lifeline.
"We wanted to be able to bring out some of these stories because we know that sharing stories builds community between people, and it seems like a great opportunity for Rogers Park residents to hear from each other and how everybody got here," Ganey said.
Sullivan was recently featured in a Chicago magazine article for having the highest number of refugee students of any high school in Chicago. The school's student population is made up of 641 students, 45 percent of whom are foreign born. This year alone saw 89 resettlement students enroll.
The students who wrote the play range from grades 10 through 12 and represent Chicago, the Republic of the Congo, Nigeria, Belize, Mexico, Jamaica and India.
"If I moved to a new country where I was speaking a language that maybe wasn't my native tongue, and I was trying to fit in a high school—this particular project, it really broke down the getting-to-know-you process," Ganey said.
The drama course was offered as an elective during the final quarter of the academic year at Sullivan, which does not usually offer theater instruction.
Funded by the Rogers Park Builders Group, the Lifeline Theatre-Sullivan collaboration is an important addition to the school's programming for several reasons, Ganey said.
Aside from providing a fine arts education, "there are all sorts of emotional learning that comes from theater, in terms of confidence and how one expresses oneself, and the fact that our stories can be taken seriously, and being able to kind of interpret our own narrative," she said.
Ganey also said teachers have noticed changes in the students involved in the program, such as better attendance, excitement to come to school, and being more present and confident.
"And these 20 students, if they didn't feel a part of the Rogers Park community and a part of the Sullivan community and a part of this North Side area where we live, they certainly do now," she said.
The play begins at 7 p.m. and include appearances by the school's undefeated football team, the marching band and a dessert reception.
Tickets cost $10 in advance and $15 at the door. All proceeds benefit the school's theater program and Friends of Sullivan.
---
Related stories: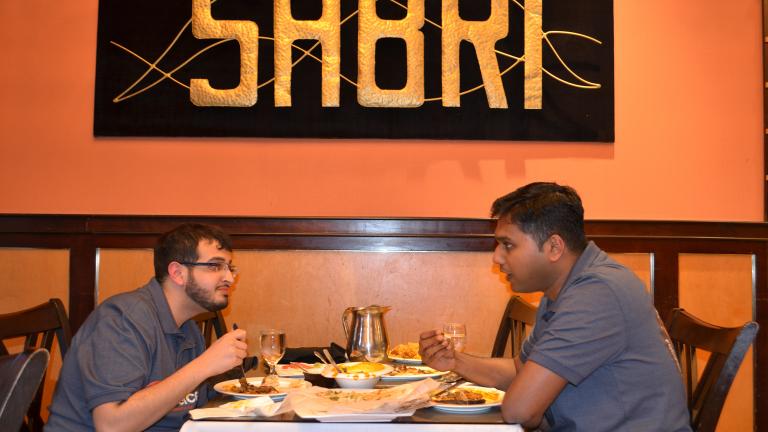 Celebration, 'Sacrifice' for Chicago's Halal Eateries During Ramadan
June 8: How do the city's halal restaurants, which serve mostly Muslim customers, hold up during the month of Ramadan? We explore the traditions of two West Ridge destinations.
---
CPS Emphasizing Science, Financial Literacy in New Grad Requirements
May 23: Chicago high schoolers already take three years of science, but a new policy concentrates that specifically on biology, chemistry and physics, requiring students to achieve one credit in each course in order to graduate.
---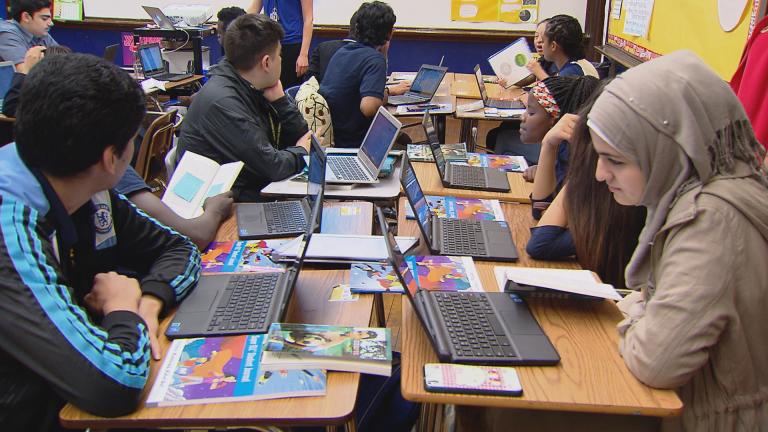 How One Chicago Public High School is Embracing Refugee Students
May 22: Nearly 40 countries are represented at Sullivan High School in Rogers Park. We meet the head of the school's English language program – and the reporter who recently wrote about the school.
---