As concerns over deportation rise in many immigrant communities, a local union has found a unique way to spread an educational message: a ringtone.
The 20-second jingle includes Spanish lyrics layered over an upbeat melody in the styles of cumbia and salsa. The song includes tips for interacting with Immigration and Customs Enforcement officers:
"If immigration comes to arrest you, keep calm. You have the right not to sign anything and not to say anything. You have the right to remain silent, and the right to ask for an attorney."
Unite Here Local 1, which launched the campaign Sunday, worked with immigration lawyers to refine the lyrics and hired musicians to create the jingle about three months ago, according to Angel Castillo, the union's organizing director.
Castillo said that following the inauguration of President Donald Trump, members of the 15,000-person union, which includes a significant number of immigrants, increasingly expressed concerns over documentation and their immigration status.
"In general people aren't familiar with their rights," Castillo said. "There's a lot of training out there, but it's not going to be enough to reach everybody."
The ringtone uses music and technology to communicate these rights in a positive way to a large audience, Castillo said. It was made with the intent to be catchy so the lyrics would be easy to recall in stressful or nerve-racking situations.
Though it is aimed at immigrants, Castillo hopes everyone downloads the ringtone—regardless of their citizenship or documentation status. Not only would that ensure more immigrants know their rights, he said, but it would also serve as a symbol of support.
Some local officials are getting behind the campaign as well.
"We want to make sure that everyone knows their rights and this catchy jingle is a great way to spread the message," said Ald. Danny Solis, whose 25th Ward encompasses Pilsen. "It's a creative way to connect our communities and remind people of their rights here."
There are already six advertisements for the ringtone on bus stops in downtown Chicago. Castillo said dozens more are expected to go up around other areas of the city in the upcoming months.   
The ringtone is free and can be downloaded on Unite Here Local 1's website.
---
Related stories: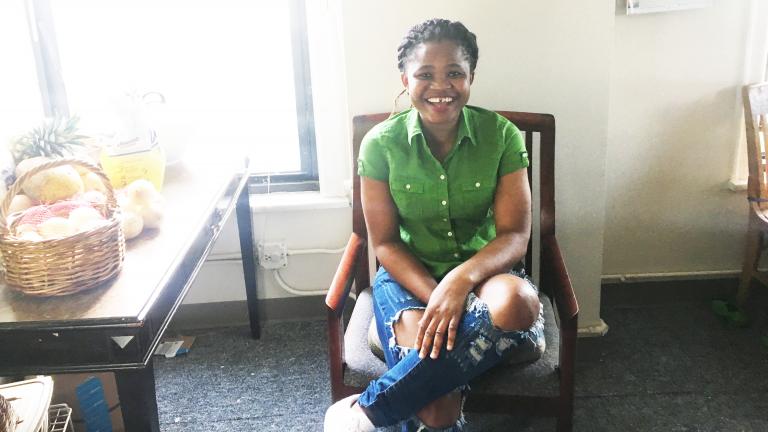 Hyde Park Home an Alternative to Detention for Refugees, Asylum Seekers
June 5: The Marie Joseph House of Hospitality for Women in Hyde Park houses 10 asylum seekers and refugees. Thanks to a unique partnership with ICE, women who would otherwise be in detention facilities live in the co-op style home.
---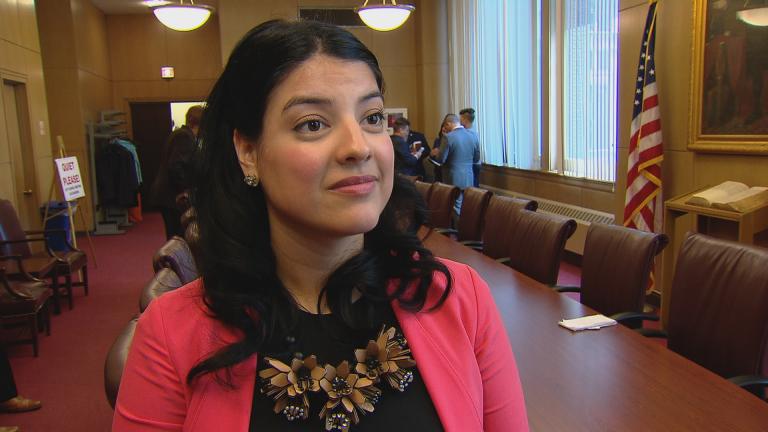 City Clerk Valencia Says Municipal IDs Will Benefit All Chicagoans
May 4: City Clerk Anna Valencia joins us to discuss her position and Chicago's municipal ID program.
---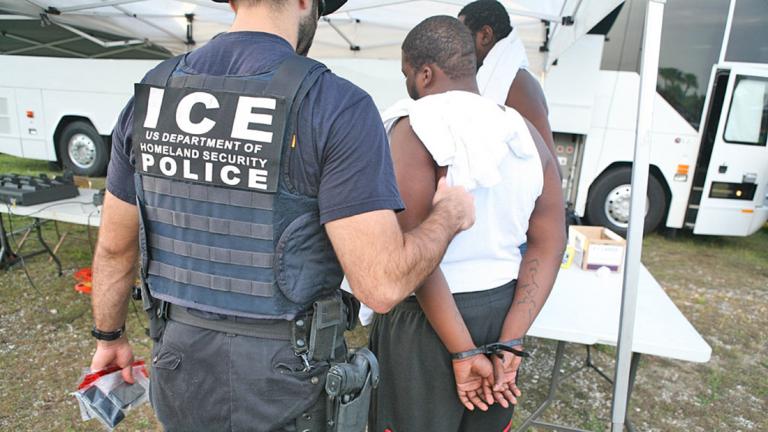 Immigrants' Abuse Complaints Rarely Investigated, Group Says
April 17: Reports of abuse at U.S. immigration detention facilities, including those in Illinois, are rarely investigated, according to data obtained by a national nonprofit agency.
---