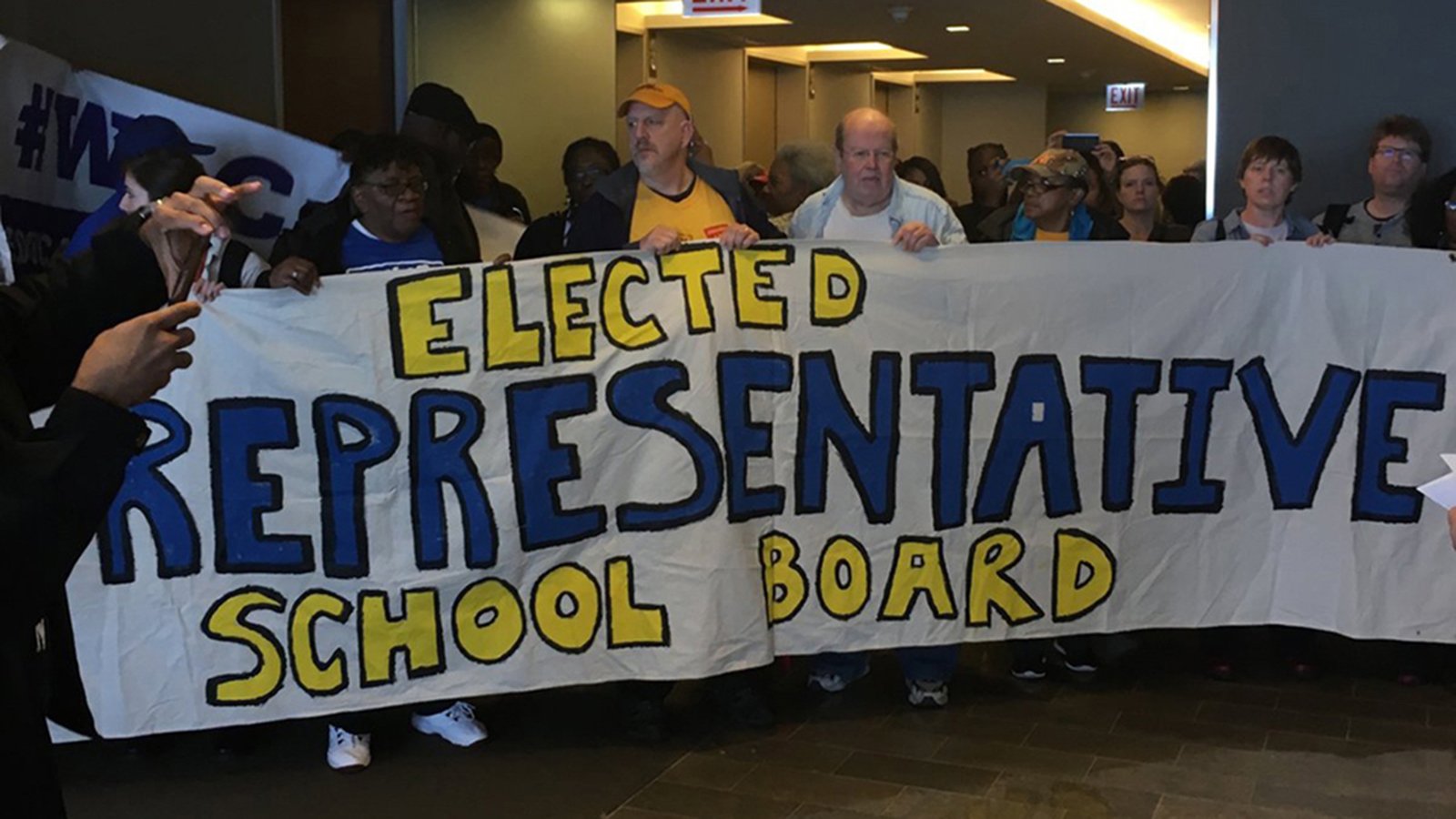 A bill that would triple the size of Chicago's existing school board was approved Thursday afternoon on a House vote of 105-9. (Raise Your Hand Action / Twitter)
House legislation calling for an elected Chicago Board of Education has once again passed with strong bipartisan support, but the bill may still have a difficult road ahead.
HB1774, which would triple the size of Chicago's existing school board and allow residents to vote on their representation, was approved Thursday afternoon by a House vote of 105-9.
"It always feels good to get my part of the job done," said the bill's sponsor, state Rep. Robert Martwick, D-Jefferson Park, following the vote. "But as I've learned on this bill, it's a big change and those changes are going to happen not all at once."
Chicago remains the only city in Illinois without an elected school board.
A nearly identical bill passed through the House last spring on a 110-4 vote, but stalled out in the Senate where it was never called for a vote.
To avoid a similar situation this year, Martwick said he's worked with Senate sponsor Kwame Raoul "from day one" to ensure both are on the same page going forward.
"Last year we were so focused on what we were doing in the House, I didn't really involve the Senate in all the work that we did," he said. "It never really had enough time to get through the process."
Multiple senators expressed general support for the bill during committee meetings last fall, but also had concerns with its timeline and sought a compromise to reduce the number of board members.
In April, parents and education activists delivered a letter to the downtown Chicago office of Senate President John Cullerton, demanding he act on the legislation. Martwick said he and Raoul have spoken with Cullerton, and they don't believe that will be an issue.
"Obviously things can change," Martwick said, "but he did commit to us that we were going to work together and we're going to bring this bill to a vote."
As proposed, the bill would triple the size of Chicago's existing seven-member board, dividing the city into 20 zones, each with the power to elect its own representative. A citywide at-large candidate would also be elected to serve as board president.
If approved, the first school board races would run alongside the 2023 mayoral election.
The idea of an elected board has received consistent backing from the Chicago Teachers Union and education advocacy groups like Raise Your Hand and Parents 4 Teachers. But CPS and Mayor Rahm Emanuel have spoken out against that sort of change, saying it would politicize the board and the school district, and limit the authority of local school councils.
The district also says the bill won't help resolve its ongoing fiscal crisis.
"The State of Illinois is shortchanging Chicago students by $500 million a year, and that's the biggest challenge Chicago Public Schools faces," CPS spokeswoman Emily Bittner said in an email. "This legislation – and an elected school board – could do nothing to generate additional revenue and solve the most critical problem we face."
Regardless, Martwick believes the bill will make it to Gov. Bruce Rauner's desk this year in a form that will be "awful hard for him to not sign."
"And even if he doesn't, I would point out that I just got 105 votes," Martwick said, "so I think we certainly stand a very good chance of overriding the veto."
Follow Matt Masterson on Twitter: @ByMattMasterson
---
Related stories: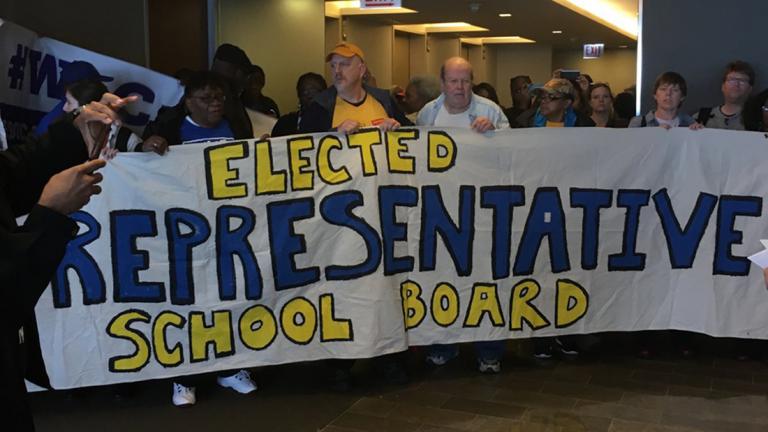 Chicago Activists Call For Action on Elected School Board Bill
April 18: Parents and community activists protested outside the Chicago office of Senate President John Cullerton on Tuesday to demand action on a bill that would grant the city an elected Board of Education.
---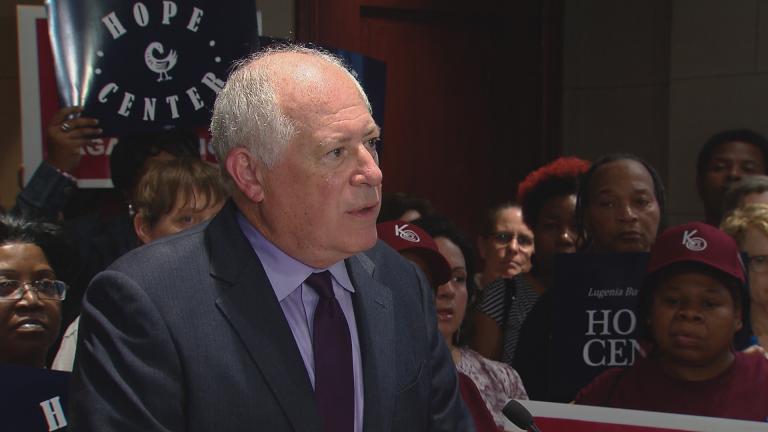 Judge Tosses Former Governor's Lawsuit Seeking Elected School Board
Feb. 27: A second judge has tossed a case brought by former Gov. Pat Quinn calling for the Chicago Board of Education to be transformed into an elected body.
---
State Lawmaker Renews Call for Elected Chicago School Board
Feb. 15: State Lawmaker Renews Call for Elected Chicago School Board
---