State Lawmaker Renews Call for Elected Chicago School Board
State Rep. Rob Martwick (D-Chicago) last week reintroduced a bill that would split the city into 20 individual zones, each with the power to elect its own nonpartisan representative to an expanded school board. (Chicago Tonight)
Calls for an elected Board of Education in Chicago are nothing new, but a pair of current and former politicians are continuing their efforts to end mayoral control over the city's seven-member board.
State Rep. Rob Martwick, D-Chicago, last week reintroduced a bill that would split the city into 20 individual zones, each with the power to elect its own nonpartisan representative to an expanded school board.
HB 1774 was drafted with the exact language as last year's HB 0557, which flew through the House on a nearly unanimous 110-4 vote in March. But that bill was never brought up for vote in the Senate and died at the end of the legislative year.
"I'm always optimistic," Martwick told Chicago Tonight last week. "I was really optimistic last year. I said to people there was no way the Senate wouldn't vote on it, and then they didn't vote on it. So obviously I'm not as good of a prognosticator as I'd like to be, but I am very optimistic. I think this is an issue that, if it winds up on a vote, will pass overwhelmingly in the Senate."
On top of the individual zone races, a citywide at-large candidate would also be elected to serve as board president.
The Chicago representative is still not quite sure why his bill was never called for a Senate vote. Multiple senators expressed general support for the bill last fall, but also had concerns with the legislation's timeline and sought a compromise to reduce the number of board members.
Martwick plans to be more proactive this time around, reaching out to Senators to talk out those concerns and the bill's language. But he has also not been alone in his fight to draw an elected school board.
Former Gov. Pat Quinn joined with Chicago Public Schools parents and community activists to file suit in both Cook County and federal court last October, claiming the law granting Chicago's mayor authority to appoint school board members violates city residents' due process and voting rights.
Attorneys for the Board of Education filed a motion to dismiss the cases in December, arguing the plaintiffs have no right to an elected school board under federal or state law, and are instead attempting to twist the language of the Voting Rights Act.
"Simply put," the motion states, "the Act protects an existing right to vote, but it cannot be distorted to create a 'right' where such does not exist under the law."
A federal judge agreed, granting that motion Monday and terminating that case. Jitu Brown, a fellow plaintiff who also helped lead a hunger strike to save Dyett High School in 2015, said the group plans to appeal that dismissal.
"My belief is that what it's going to take to win this school board for the people is the type of determined action it took to win Dyett High School," he said, "or the type of determined action it would take to win anything where entrenched political interests don't want to yield to the demands of the people."
A similar dismissal motion has been filed in Cook County court, where a ruling is expected later this month.
Chicago's mayor has controlled school board appointments since 1995 when the Chicago School Reform Act was adopted, eliminating the nominating committee that had been tasked with screening and selecting candidates for mayoral approval.
The most recent appointment came late last year, when Mayor Rahm Emanuel selected Arnie Rivera – a former teacher and mayoral aide – to replace board member Dominique Jordan Turner, who stepped down to take a position on the Chicago Public Library's Board of Directors.
Parents, educators and Chicago Teachers Union representatives renewed calls for an elected school board Monday night at a public hearing held to discuss the CPS' revised fiscal year 2017 budget.
CTU President Karen Lewis said mayoral control keeps the board from being held accountable for its actions. Sarah Chambers, a special education teacher at Saucedo Academy, blamed Emanuel for the district's current fiscal issues, telling the mayor "if you did not want to run Chicago Public Schools, give it to us; give us an elected school board."
Emanuel was not present during the hearing.
In the federal and state complaints, Quinn and his fellow plaintiffs argue the Chicago School Reform Act has worked to create an inequality for voters, violating their right to participate in the political process while simultaneously harming Chicago Public Schools.
Brown called it a shame the Senate did not move Martwick's bill in 2016 and said he's interested to see how that legislation proceeds this year.
Martwick said he's supportive of Quinn's efforts, but fears a seven-member elected school board may not be large enough to keep outside spending from swaying those races. He compared that set up to the Los Angeles Board of Education, where interest groups spend millions of dollars influencing elections each cycle.
"If he's successful – which I hope he is – then I hope my legislation can continue because the threshold question will be answered," he said. "Yes, there should be an elected school board. Now the important work comes. How do you do it so you ensure that it is the best form of democracy for the residents and taxpayers of the city of Chicago?"
Follow Matt Masterson on Twitter: @ByMattMasterson
---
Related stories: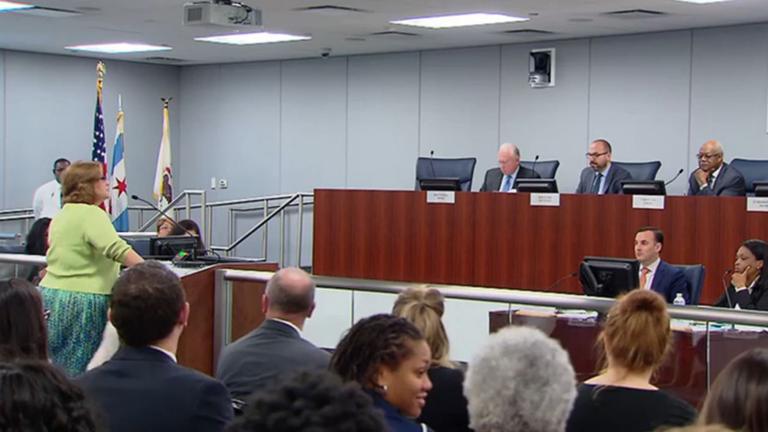 Appointed or Elected? State Committee Weighs Future of Chicago Board of Ed
Nov. 18: Members of the General Assembly's Education Committee sounded supportive Wednesday of a bill that would convert Chicago's appointed Board of Education into an elected body, but Republicans and Democrats alike cautioned that more work is needed before the legislation is ready for a vote.
---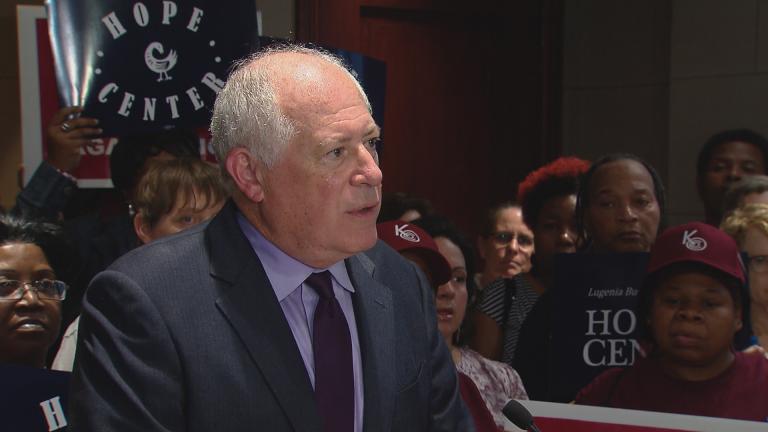 Former Gov. Quinn Calls for Elected School Board in New Court Case
Oct. 5: Pat Quinn is among seven plaintiffs who have filed suits in Cook County and federal courts, claiming the law granting Chicago's mayor authority to appoint board members violates city residents' due process and voting rights.
---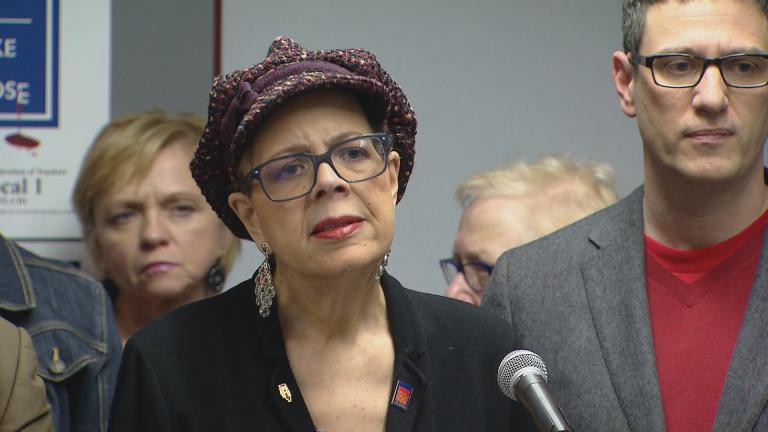 Elected CPS Board Gains Traction
March 8: The Chicago Public Schools system is one step closer to having an elected school board instead of one in which members are appointed by the mayor.
---