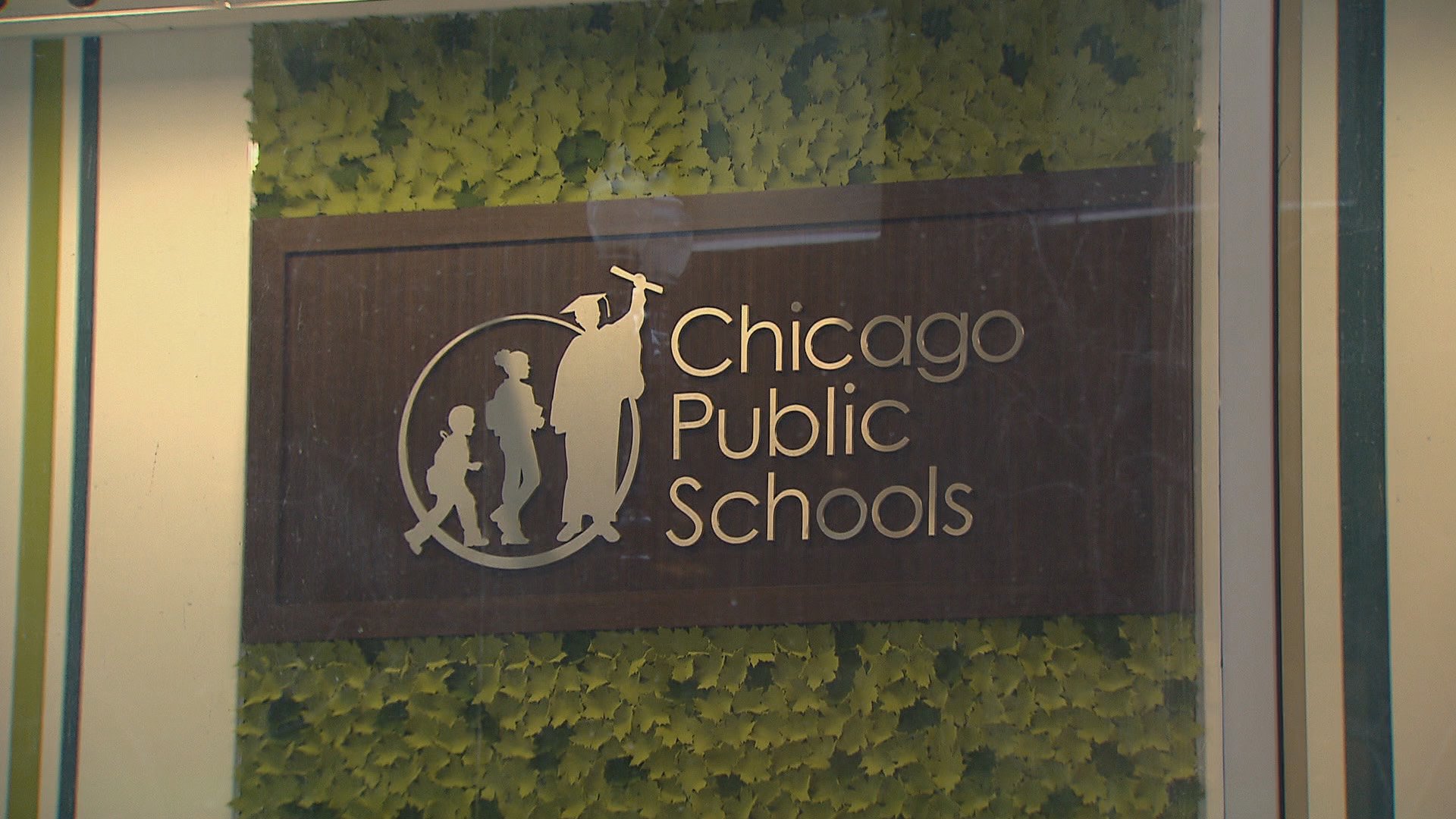 (WTTW News)
An elected school board. A new teachers union contract. The end of a moratorium on school closures.
Those are among the biggest education hurdles Chicago's next mayor will have to navigate over the next four years as the city's public schools system enters a period of potentially dramatic changes for students, families and educators.
Both candidates facing off in the April 4 runoff election — Paul Vallas, the former CEO of Chicago Public Schools, and Brandon Johnson, an ex-teacher and current organizer for the Chicago Teachers Union — have extensive backgrounds with the city's public schools that could shape how the candidates handle the school district.
Elected school board
Chicago Public Schools has remained under mayoral control for nearly three decades, after then-Mayor Richard M. Daley appointed Vallas as the district's first-ever CEO in 1995. CPS currently remains the only district in Illinois with a mayoral-appointed school board.
But that'll begin changing next year when the Chicago Board of Education starts transitioning to a hybrid board of elected and appointed members, before fully transforming into an elected body by 2027.
The city will be divided into 10 separate electoral districts for elections in 2024, and into 20 districts for elections in 2026. From January 2025 to January 2027, each district would be represented both by one elected member serving a four-year term and one appointed member serving a two-year term.
But until those elections are held, the next mayor will have the power to pick his own appointees to fill out the current seven-member board, just as current Mayor Lori Lightfoot did weeks after her inauguration in 2019.
During that mayoral campaign, Lightfoot expressed support for an elected school board, saying she wanted to "make sure that parents truly have a seat at the table." After her election victory, the seven members of the Chicago Board of Education each stepped down, and Lightfoot appointed her own replacements weeks later.
She later spoke out against the legislation that eventually was passed to shift the board to an elected body, criticizing the size of the board and arguing that the bill was rushed through the state legislature.
Despite her defeat in the 2023 election, Lightfoot appointed another board member this month — former charter network chairman Miquel A. Lewis.
Both Vallas and Johnson have been in favor of the new elected board model.
Johnson has said he'll push for diversity among the new board, telling Chalkbeat Chicago: "We need candidates who are deeply invested and knowledgeable from the communities served to have a fair chance to win races to influence the education of their children."
Vallas, meanwhile, has reportedly said he'll back candidates who support his vision of public schools.
"You can either complain that the school board is elected or you can get into the game and you can work to run candidates for the school board that you think are going to support your agenda," he said in February, according to Chalkbeat Chicago.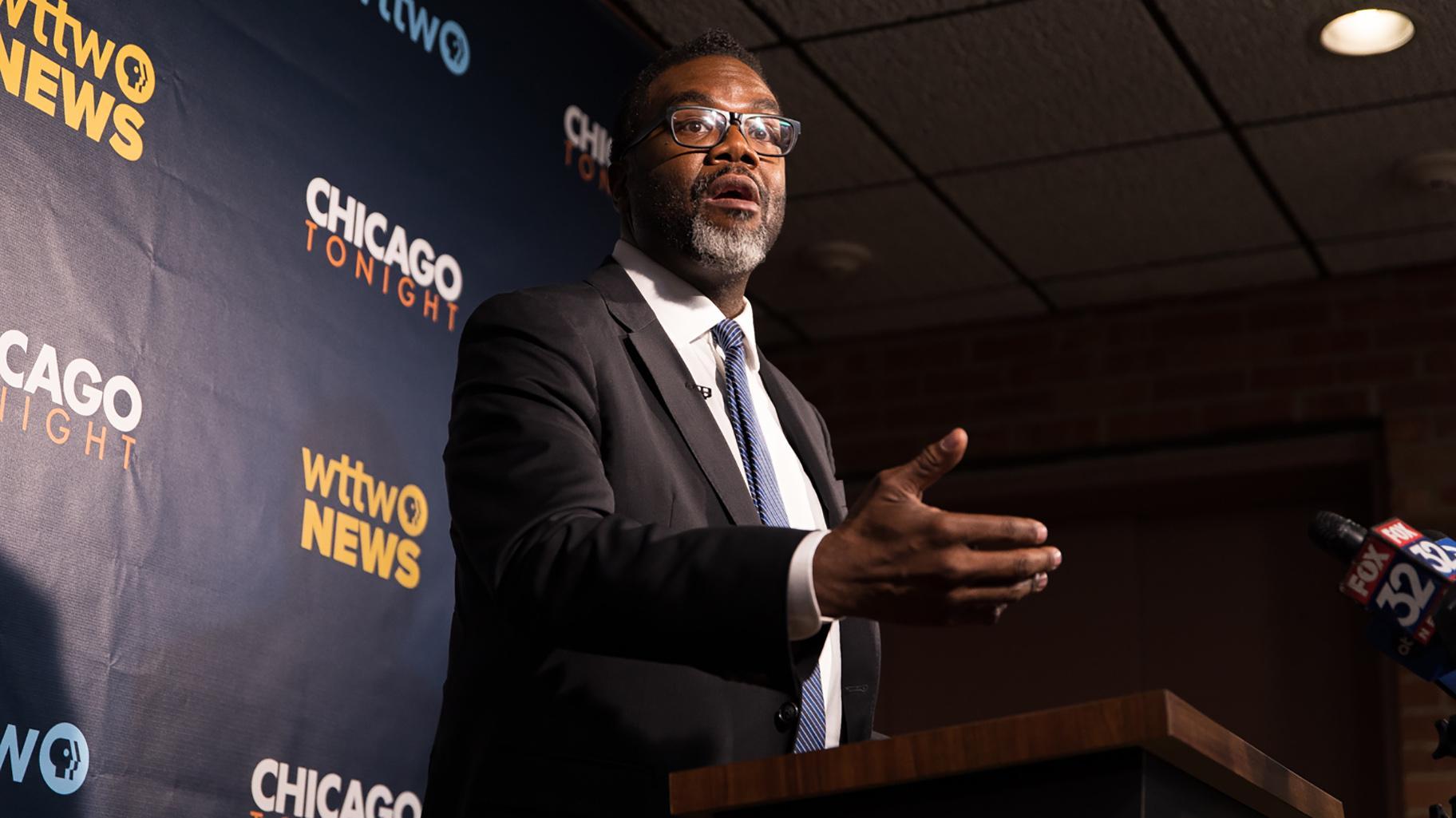 Cook County Commissioner Brandon Johnson, a candidate for Chicago mayor, speaks at a press conference after the WTTW News Mayoral Forum on Feb. 7, 2023. (Michael Izquierdo / WTTW News)
Contract negotiations
Also in 2024, the labor contract between CPS and the Chicago Teachers Union is set to expire.
Negotiations have been acrimonious in recent years. The two sides narrowly avoided a walkout with a last-second agreement in 2016, but after talks collapsed in 2019, teachers went on an 11-day strike before a new contract was reached.
Now with that deal set to expire next year, either Vallas or Johnson will have to work with the union to craft a new contract and prevent another strike.
Vallas has repeatedly attacked Johnson — who has been endorsed by the CTU — over his close ties to the union. During a debate earlier this month, Johnson said he'd have "a fiduciary responsibility to the people of the city of Chicago," if he's victorious, adding that if he is elected mayor, he'd "no longer be a member of the Chicago Teachers Union."
Johnson, who was elected as a Cook County commissioner in 2018, penned an open letter during the strike, supporting the union's push to include social justice reforms in its contract with CPS.
"Chicago Public Schools accuses the Chicago Teachers Union of trying to use current contract talks to 'solve all of the problems in Chicago,'" he wrote. "The social problems that impact our communities do not take an intermission once students come to school. In fact, many days the collision of all societal ills occurs inside a classroom. Our teachers have become first responders. They are expected to solve all the problems of Chicago. But the city refuses to give them the tools needed to do the job."
Asked about areas where he may differ from the CTU, Johnson said during a March 18 candidate forum: "There might be a point within negotiations that the CTU quest and fight for more resources, we may not be able to do it. So who better to deliver bad news to friends than a friend?"
Some members of the CTU have also been critical of the union's support of Johnson, saying they didn't have an opportunity to vote on loans the union made to political action committees it controls that spent big backing Johnson.
Vallas negotiated two four-year teacher contracts while he was CPS CEO. He previously told Chalkbeat he believes the 2019 strike "could have been avoided" and said that if both sides "work in good faith, there should be no need for a teacher strike."
He also negotiated for the Chicago Fraternal Order of Police Lodge 7 before it agreed to a new contract with the city in 2021.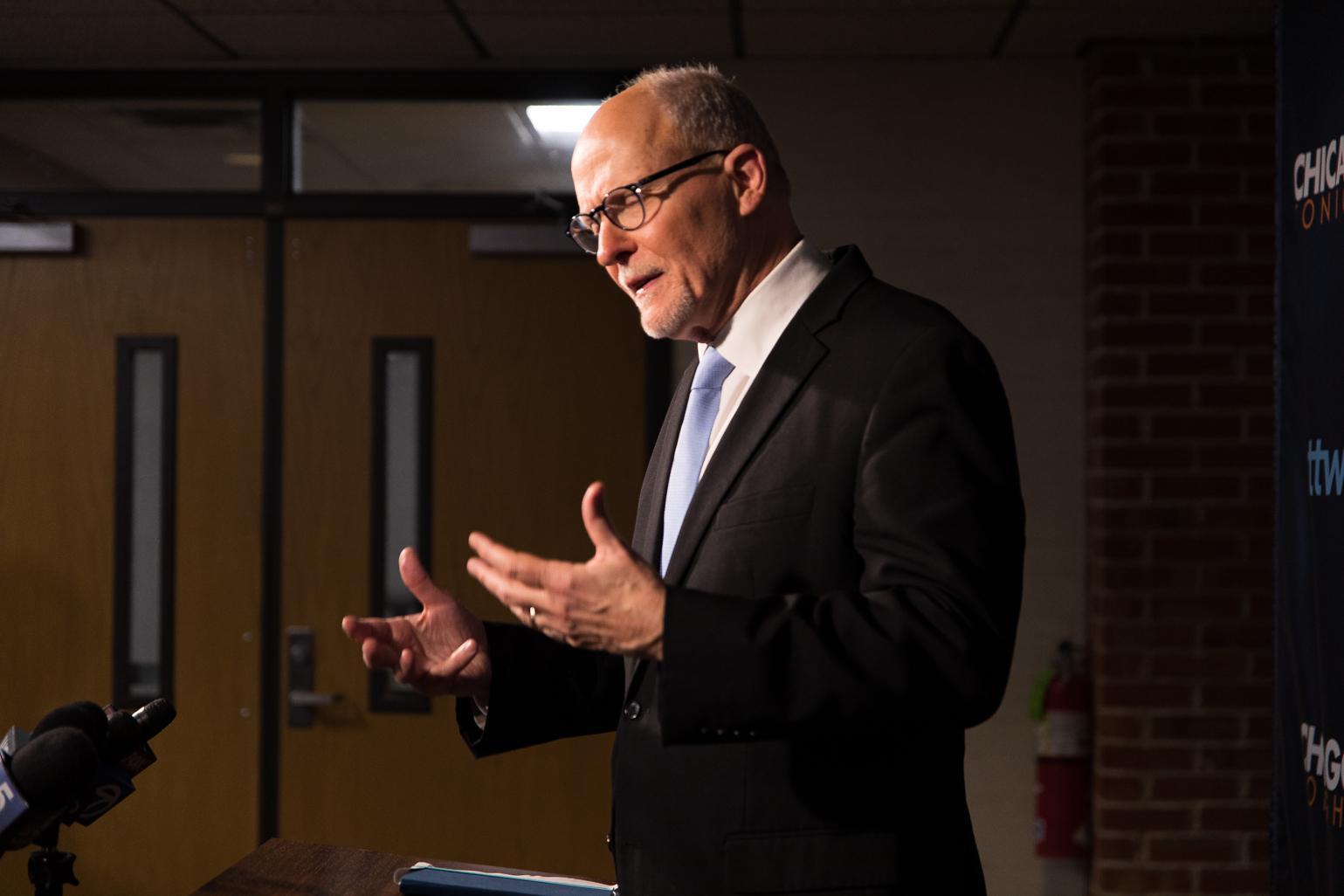 Former CPS CEO Paul Vallas, a candidate for Chicago mayor, speaks at a press conference after the WTTW News Mayoral Forum on Feb. 7, 2023. (Michael Izquierdo / WTTW News)
School closures
This year marks a decade since then-Mayor Rahm Emanuel shuttered 50 CPS schools — a move that marked the most schools ever closed at one time in U.S. history. That decision was made to help resolve a massive city budget deficit.
As part of the same bill that will bring an elected school board to Chicago, state legislators put in place a moratorium on school closures in Chicago. But that measure is set to expire in 2025.
With plummeting enrollment across Chicago Public Schools — the number of CPS students has fallen by more than 80,000 over the past decade — concerns have arisen about the possibility of closing some under-enrolled schools.
Johnson believes this can be avoided and students can be brought back into the district if the city works to expand sustainable community schools and affordable housing. He's also advocated for finding a more "creative use" for space in small schools, such as adding child care facilities or health clinics, instead of closing them.
Vallas, meanwhile, has pushed to expand the number of charter and magnet options. In a 2022 Chicago Tribune op-ed titled "School choice gives power back to parents," Vallas wrote that traditional public schools "simply aren't designed to adapt or innovate in real time, even when an emergency arises."
Under his current plan, Vallas has suggested converting under-enrolled schools to alternative schools and called for the enrollment cap on charter schools — which the CTU fought to include in its 2019 contract — to be lifted and for charters to be co-located in empty or under-enrolled school buildings.
"Charter schools are public, not-for-profit schools," Vallas said Tuesday during a WGN debate when asked about the high number of charters in New Orleans, where he previously worked as a schools superintendent after Hurricane Katrina. "So this idea that I privatized schools — there was no system to privatize, we actually had to build the system from the ground up."
Vallas has also said he opened charters in Chicago and Philadelphia, where he was CEO of the School District of Philadelphia from 2002 to 2007, to relieve overcrowding, according to a WBEZ and Chicago Sun-Times report.
Other Priorities
Both candidates have published their plans to overhaul education in Chicago.
Vallas has championed alternative schools and expanding school choice. He also called for school buildings to be opened on evenings, weekends and holidays in order to offer students a safe place for activities and academic support.
Johnson has said he'll work with state leaders to revamp the district's current funding structure, which he said creates a "huge disadvantage" for schools with lower enrollment or large populations of students of color.
His 12-point plan also includes expanding sustainable community schools, improving clinical support and services for special education students, offering free CTA transit for CPS students and developing pipelines for teachers and school staff.
Contact Matt Masterson: @ByMattMasterson | [email protected] | (773) 509-5431
---