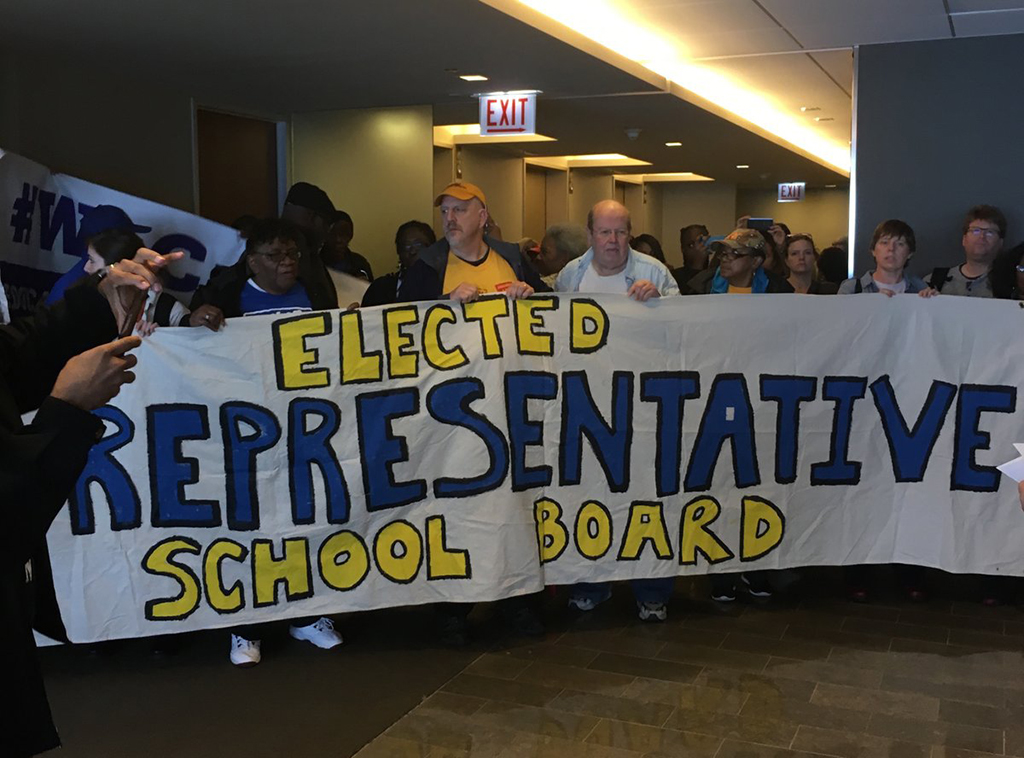 Community groups protested Tuesday outside Senate President John Cullerton's office, calling for an elected Chicago Board of Education. (Raise Your Hand Action / Twitter)
Parents and community activists protested outside the Chicago office of Senate President John Cullerton on Tuesday to demand action on a bill that would grant the city an elected Board of Education.
Dozens of representatives from Raise Your Hand Action, Parents4Teachers, the Pilsen Alliance and about a half dozen other community groups went to Cullerton's downtown office to turn over a letter calling for a vote on HB 1774.
"Chicago is the only district in the state that doesn't have an elected school board, resulting in a major lack of transparency, checks and balances, and the accountability that every other district in Illinois is afforded," the letter states. "In spite of this clear standard, you have been an active and vocal opponent to this bill."
Letter from coalition to Sen Cullerton: Stop denying basic tenets of democracy to Chicago taxpayers & school stakeholders! #ERSBnow pic.twitter.com/Ycl82aaQyu

— RYHAction (@RYHAction) April 18, 2017
The legislation was drafted by state Rep. Rob Martwick earlier this year in the same form as last year's HB 0557. That bill flew through the House on a 110-4 vote in March, but was never brought up for vote in the Senate and died at the end of the legislative year.
Martwick's bill would triple the size of the current board, splitting Chicago into 20 individual zones, each with the power to elect its own nonpartisan representative. An at-large candidate would also be elected to serve as board president.
This year's version of the bill made it through the Assembly's Committee on Elementary and Secondary Education on an 18-1 vote last month, but has not yet been taken up for a full House vote.
At the office of John Cullerton demanding an elected school board in Chicago. @BPNCchicago @LBHopeCenter @ActionNowChi . #ERSBNow pic.twitter.com/KCIWBcYT1K

— Action Now Institute (@ANInstitute) April 18, 2017
In their letter, the community organizations cite a pair of referendum votes taken in 2012 and 2016 where Chicago residents overwhelmingly said they support the elected school board measure.
Cullerton and other opponents have said the legislation would politicize education in the city without necessary oversight.
The current seven-member board is comprised solely of mayoral appointees.
Follow Matt Masterson on Twitter: @ByMattMasterson
---
Related stories: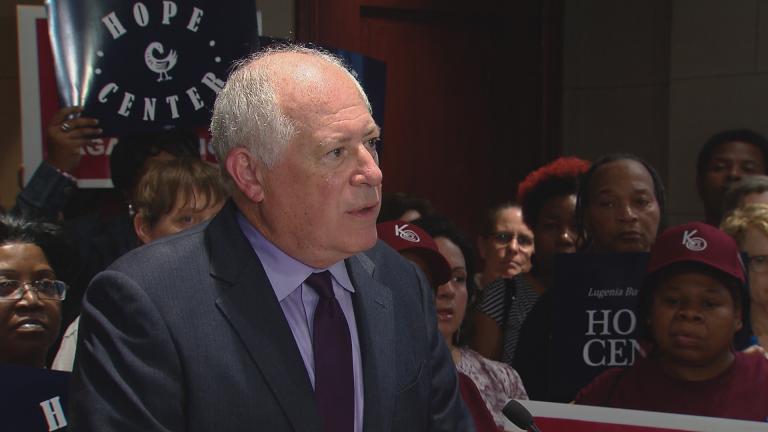 Judge Tosses Former Governor's Lawsuit Seeking Elected School Board
Feb. 27: A second judge has tossed a case brought by former Gov. Pat Quinn calling for the Chicago Board of Education to be transformed into an elected body.
---
State Lawmaker Renews Call for Elected Chicago School Board
Feb. 15: State Lawmaker Renews Call for Elected Chicago School Board
---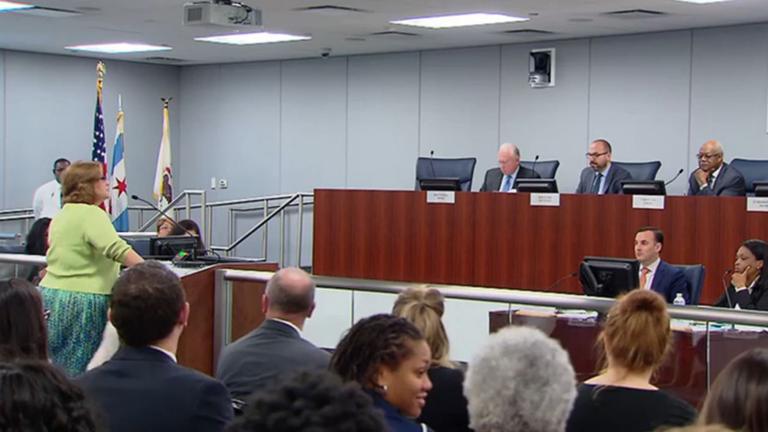 Appointed or Elected? State Committee Weighs Future of Chicago Board of Ed
Nov. 18: Members of the General Assembly's Education Committee sounded supportive Wednesday of a bill that would convert Chicago's appointed Board of Education into an elected body, but Republicans and Democrats alike cautioned that more work is needed before the legislation is ready for a vote.
---