Infertile mice with 3-D printed ovaries were able to give birth to healthy pups, according to a new study from Northwestern University.
Not only did the bioprosthetic ovaries restore fertility in these mice, they also restored the female hormone cycle. Scientists developed the implant with future human uses in mind.
"We hope to one day restore fertility and hormone function in women who are affected by disease or disease treatment," said Monica Laronda, assistant professor at Northwestern University and researcher at Lurie Children's Hospital.
"We hope for pediatric patients that means they can go through puberty or for adults to have hormonal cycles that are necessary for overall health," added Teresa Woodruff, director of the Women's Health Research Institute at Northwestern University.
The bioprosthetic ovaries, or "scaffolds" as researchers call them, were composed of gelatin, a biological hydrogel made from collagen – which is one of the main proteins within human tissue. Researchers knew the scaffold needed to be composed of organic materials that were rigid enough to be handled during surgery but porous enough to naturally interact with the mice's bodies.
"Most hydrogels are very weak, since they're made up of mostly water and will often collapse on themselves," said Ramille Shah, whose lab developed the "ink" researchers used to create the bioprosthetic ovaries, in a statement.  "No one else has been able to print gelatin with such well-defined and self-supported geometry."
To test the 3-D printed ovaries, scientists removed ovaries of mice and replaced them with the implants that were seeded with ovarian follicles – the spherical unit that contains a centralized oocyte with surrounding supportive, hormone producing cells.
A scientist holds a bioprosthetic mouse ovary made of gelatin with tweezers. (Credit: Northwestern University)
"The transplants weren't that easy because their small size and the small-sized native site of the [mice's] ovaries," said Laronda. "To get them within that small spot in a small animal is complicated because we wanted to maintain the equivalent of the fallopian tubes and uterus so we could naturally mate the mice."
The goal was to see if these mice could support a pregnancy and give live birth on their own. To easily identify pups born from mice with 3-D ovaries, researchers genetically engineered the bioprosthetic ovaries with mouse eggs to glow green. If pups were born that were not green, then they could have come from the mother's own eggs, and not from the bioprosthetic ovary transplant eggs.
"Finding the first pup that was glowing green was so exciting because it was a lot of work" to get to that point, Laronda said. Even more exciting was those green offspring naturally mated and had healthy pups of their own. "That was very exciting too because it passed on the fluorescent green marker."
Now researchers are working on replicating the process in larger animals, starting with mini pigs. "They are great biomedical models because they have a lot of the same disease onsets, same skin and a lot of the same anatomy and physiology as humans do," Laronda said.
This study is just one example of the possibilities afforded by 3-D printing, according to Woodruff.
"The breakthrough here is we can print organs and the ovary is just one example of soft tissue organs that lose function," Woodruff said. "It's important for cancer patients and their future, and it's important for the entire field of soft tissue transplants.
"It revolutionizes the way we think about enabling unhealthy tissue to become functional again."
The study was published in Nature Communications and funded by the National Institutes of Health, the Burroughs Wellcome Fund and the National Science Foundation.
Follow Kristen Thometz on Twitter: @kristenthometz
---
Related stories: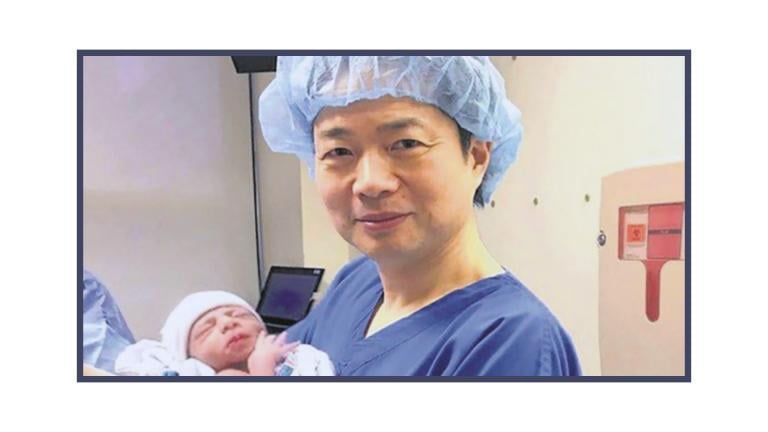 Baby with 3 Parents: Genetic Technique Offers Hope, Controversy
Sept. 29, 2016: A baby has been born with the DNA of three parents. We hear about the promise the technique offers for avoiding some birth defects, and the ethical concerns it raises.  
---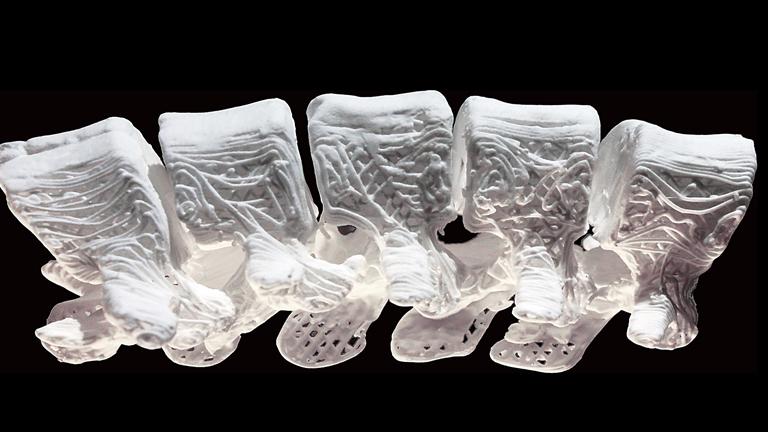 Northwestern Scientists Create Synthetic Bone Using 3-D Printer
Sept. 28, 2016: New technology developed in Chicago could lead to major advances in healing broken bones and other sports medicine injuries.
---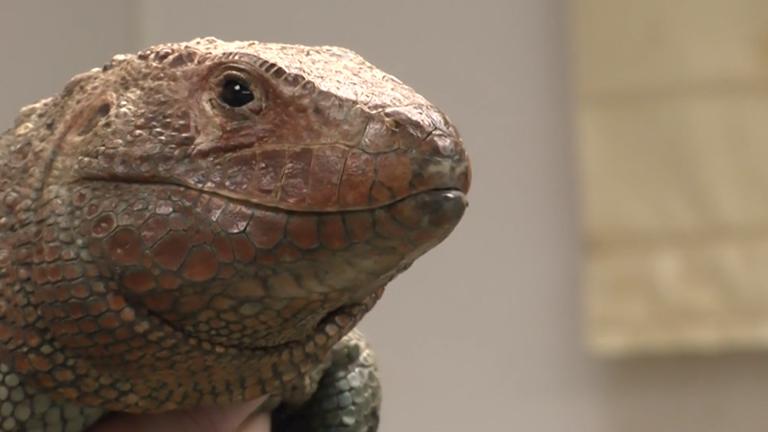 More Mobility for Shedd Lizard, Thanks to 3-D Printer
June 30, 2016: Hiss Majesty, a 16-year-old Caiman lizard at the Shedd Aquarium, was fitted for a new prosthetic limb on Wednesday.
---