Hiss Majesty, a 16-year-old Caiman lizard at the Shedd Aquarium, was fitted for a new prosthetic limb on Wednesday.
Last year, the lizard developed a cancerous tumor on his right foot and ankle, which required amputation.
The Shedd has since been experimenting with different prosthetic legs of varying shapes and materials to give Hiss Majesty more mobility and a better fit, now that post-surgery swelling has gone down.
A 3-D printer has been used to make the devices.
During Wednesday's fitting, animal care staff took a new molding of Hiss Majesty's leg, including the stump area from his amputation. The mold will be used to create a prosthetic leg that will include some type of ball-and-socket joint in an effort to mimic the natural movement of the lizard's foot.
The project is unchartered territory for the aquarium.
"We haven't done prosthetics before, especially not on lizards," said Dr. Caryn Poll, senior staff veterinarian at the Shedd. "In the zoo field, it's not very common."
Animal care staff said Hiss Majesty wears a prosthesis intermittently as they try out different designs. He doesn't seem to mind wearing the device, they said.
Hiss Majesty can be seen in the aquarium's "Amazon Rising" exhibit. 
Follow Evan Garcia on Twitter: @EvanRGarcia
---
Sign up for our morning newsletter to get all of our stories delivered to your mailbox each weekday.
---
Related "Chicago Tonight" Stories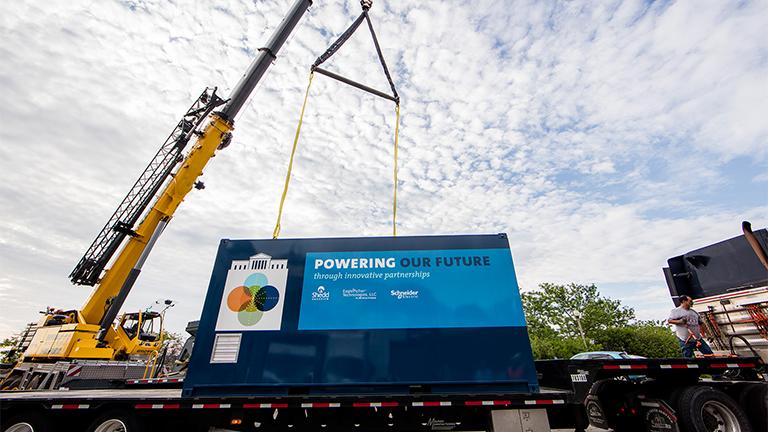 Shedd Installs Largest Lithium-Ion Battery of Any US Aquarium or Zoo
June 9: The Shedd Aquarium has added a new source of power as part of its green initiative – and it isn't coming from the institution's electric eels.
---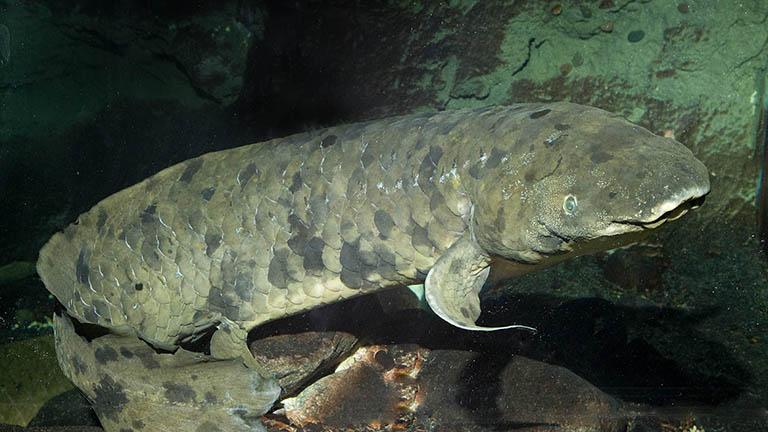 'Super Slimy' Granddad at Shedd the World's Oldest Aquarium Fish
May 19: Granddad is believed to be the oldest fish in captivity at any public aquarium or zoo in the world. The Shedd estimates he's at least a century old.
---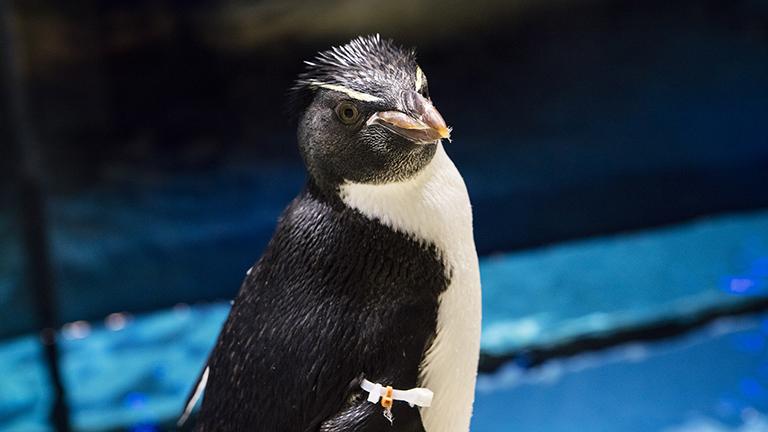 Young Hospital Patients, Staff Help Name Shedd Penguin Chick
April 25: After Lurie Children's Hospital of Chicago patients, families, staff and volunteers voted last week, the 10-month-old penguin is now called Diego.
---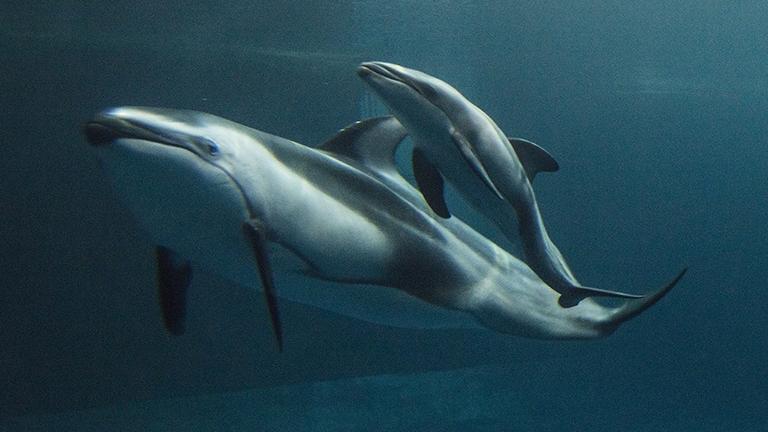 Pacific White-Sided Dolphin Gives Birth at Shedd Aquarium
April 19: Shedd Aquarium staff are watching a female Pacific white-sided dolphin and her newborn calf around the clock during what they call "a very crucial time."
---