The fate of the city's proposed municipal ID program hung in the balance at Wednesday's City Council meeting. In addition, aldermen took votes to determine the future of police oversight reform and aviation security in the wake of the United Flight 3411 incident.
Here's a full recap.
The full City Council on Wednesday approved the first ever police inspector general. Laura Kunard was put forth by city Inspector General Joe Ferguson. She will investigate police misconduct and act sort of as a federal monitor would have – holding the Police Department accountable and making sure reform steps are followed. The caveat is that her tenure will be tied to Ferguson's tenure – and his term is up in just five months.
Kunard  is not going to start the job until the fate of Ferguson is cleared up, to the dismay of at least one alderman.
"I think that the work that the police [inspector general] needs to do needs to start today," said Ald. Jason Ervin (28th Ward). "I would hope that everything runs smoothly, but that's not an assurance that we can give today [on reappointment]. The council has a process to go through to make sure that will happen."
Meanwhile, Mayor Rahm Emanuel was noncommittal when asked whether he would commit to reappointing Ferguson now before his tenure runs up in November.
"I'm going to have a meeting with Joe Ferguson in the coming days and weeks so we can, as we do, have a conversation on it," Emanuel said.
Kunard currently works as a researcher on policing for the private company CNA and helped monitor a consent decree for the Albuquerque Police Department.
MUNICIPAL IDs
Also on Wednesday, City Council approved Chicago's first-ever municipal ID program – something already in use in New York and San Francisco. The IDs would be of particular benefit to undocumented immigrants and those who are recently incarcerated who may not have other forms of identification; the program allows them to access city and other services. The concern among advocates for immigrants is keeping private information away from the federal government once the city collects it.
City Clerk Anna Valencia, who will oversee the program, says those concerns have been addressed.
"We've worked really closely with the immigrant communities, advocates, the ACLU to make sure that we had established security that was insuring people when they got this ID," said Valencia. "We will not retain any documents that have your information on it, we will only carry in our database your first name, last name and date of birth."
City Clerk Anna Valencia (Chicago Tonight)
Valencia says she's already gotten interest from retailers and sports venues about discounts for people with a municipal ID. The program passed, but not without some contentious debate.
"For those of us who've dealt with immigrants who are scared because of the new administration, this is going to help them out," said Ald. Harry Osterman (48th Ward.)
"I just think this is a bad idea," countered Ald. Anthony Beale (9th Ward). "The reason I think it's a bad idea is because we haven't truly vetted this."
AVIATION SECURITY
There was some City Council action Wednesday to address the fallout from the United Flight 3411 incident in which passenger Dr. David Dao was forcibly removed from an overbooked plane.
An order from an alderman demands an end to the Avation Security Force. This is the group of 300 non-police personnel who work at O'Hare and Midway, three of whom were suspended for their role in the United Airlines incident.
Ald. Ray Lopez (15th Ward) says it's time to have the Chicago Police Department do all of the patrolling at airports.
"This just helps us clarify that moving forward the liability for the city, the taxpayers, the city and all included are as minimal as possible," Lopez said.
Lastly, an ordinance introduced Wednesday by Ald. Ed Burke (14th Ward) would have CPD officers use so-called "textalyzer" – or machines that determine whether someone in an auto accident was texting while driving.
---
Related stories: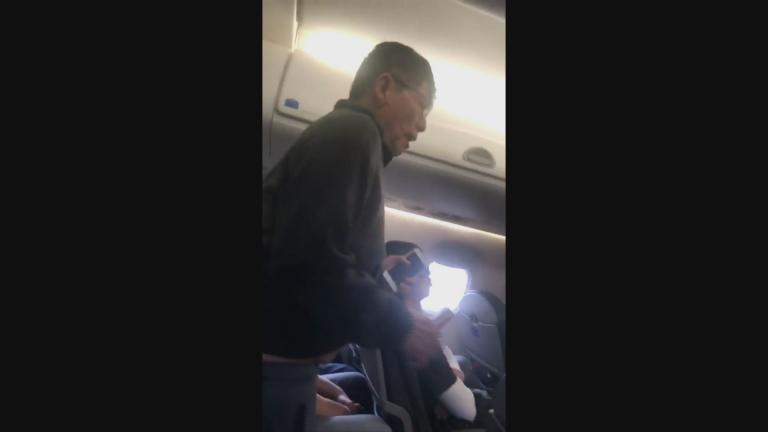 Attorney: United Passenger Dragged from Plane Suffered Concussion
April 13: United Flight 3411 passenger Dr. David Dao was released from the hospital Wednesday night, after being treated for a concussion, broken nose and the loss of two front teeth, according his attorney.
---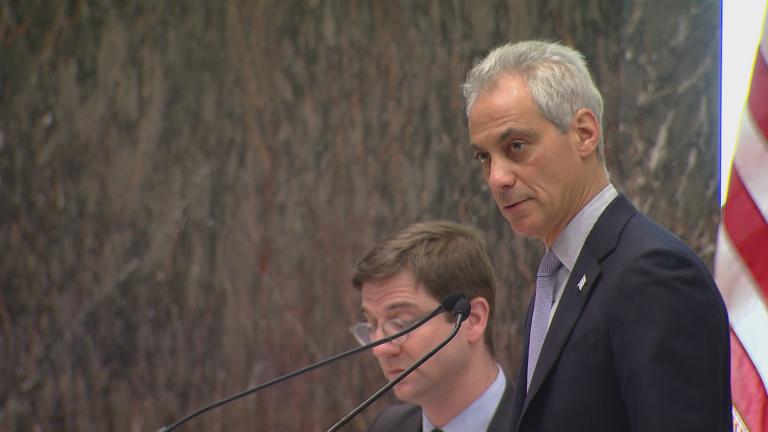 City Proposes Municipal ID Program
March 29: Don't have a drivers' license or other form of official documentation? Chicago may soon be issuing municipal IDs to provide documentation to undocumented immigrants, ex-offenders and the homeless.
---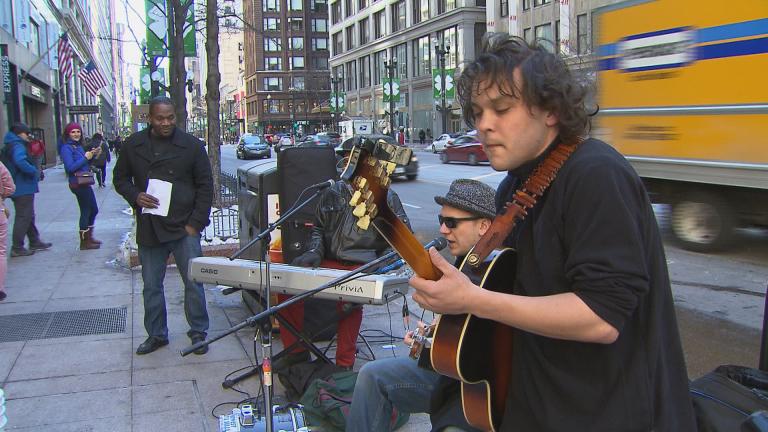 Chicago City Council to Vote on Street Performer Restrictions
March 20: City Council is expected to vote March 29 on an amendment to the city's noise ordinance that would restrict some street performers from major stretches of two downtown streets.
---