Mayor Rahm Emanuel says he is concerned with the cost of rebuilding the CTA station located underneath the James R. Thompson Center, a 16-story state office building that Gov. Bruce Rauner wants to sell.
The Thompson Center, which occupies an entire downtown block, could be torn down and reinvented as a 115-story mixed-use tower proposed by the Adrian Smith + Gordon Gill architectural firm.
For Illinois' cash-strapped coffers, Rauner is touting an estimated $220 million in revenue from the sale and up to $45 million a year in property taxes for Chicago.
But the mayor pushed back Tuesday at a press conference, saying he opposed Chicagoans having to foot the bill for a rebuild of the busy Clark/Lake CTA station in the Thompson Center's lower levels.
"You have one of the busiest L stations in the entire network of 140-plus L stations," Rahm said. "If you sell it, and it has to come down, who builds it? Who takes the cost? I'm not going to stick that on Chicago taxpayers."
The tower design proposed by developers would require altering the current zoning rules in the 42nd Ward, which Ald. Brendan Reilly has the authority to change.
In a statement emailed to Chicago Tonight, Reilly estimates that halting and rebuilding CTA station platforms below and adjacent to the Thompson Center could cost $80 million to $90 million.
"I think it's a perfectly reasonable expectation that CTA station operations aren't interrupted and appropriate upgrades are made," the statement reads. "The City would expect these costly requirements to be met by any landowner, whether it's a private developer or the state of Illinois."
In an email to Chicago Tonight, Rauner spokeswoman Eleni Demertzis emphasized the potential for tens of millions of dollars in annual tax revenue for Chicago. "The mayor is trying to distract from the real issue – which is the city being greedy and trying to extort the state taxpayers for more money than what the property is worth," Demertzis also wrote.
Ryan Ori, a Chicago Tribune columnist covering commercial real estate, and Heather Cherone, who covers City Hall for DNAinfo, join Carol Marin to discuss the latest.
---
Related stories: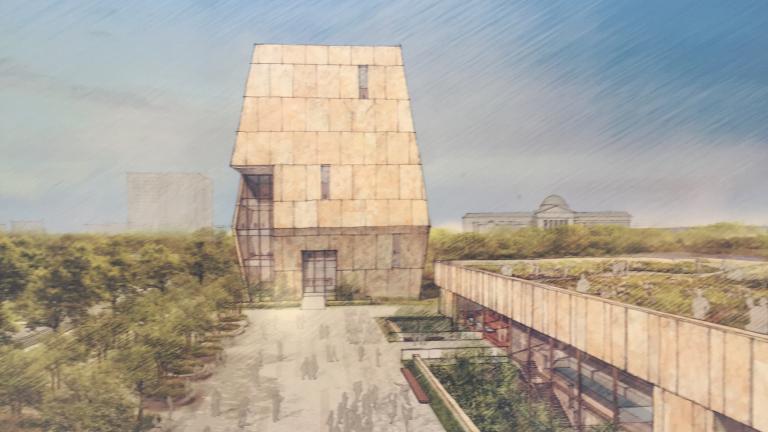 Obama Library Designs Unveiled
May 3: The first conceptual designs for the Obama Presidential Center in Jackson Park have been revealed.
---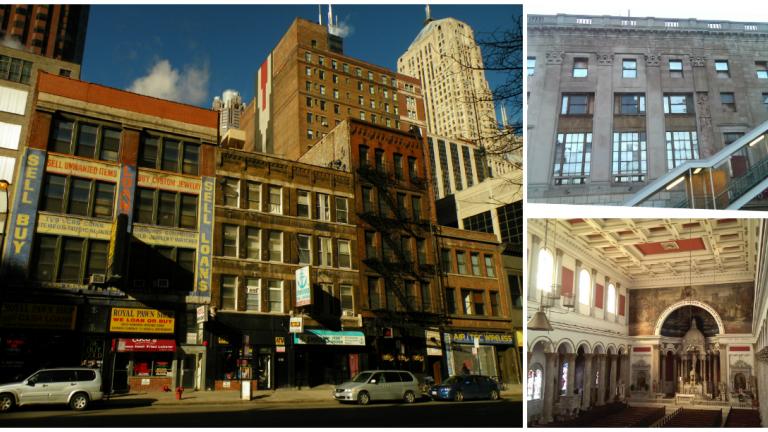 Preservation Chicago Releases List of Most Endangered Buildings
March 2, 2016: Preservation Chicago has released its annual list of the most endangered buildings in Chicago, a list they usually call "the Chicago Seven" – but for the first time in 14 years, the organization has included an eighth structure.
---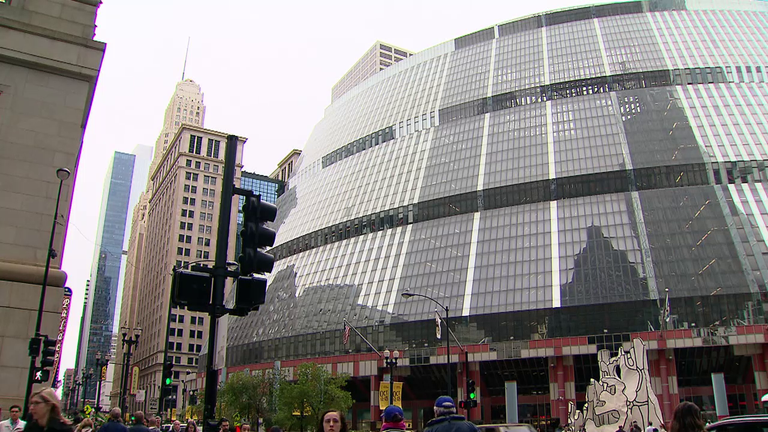 Gov. Rauner Puts Thompson Center Up for Sale
Oct. 13, 2015: The Thompson Center is for sale. Gov. Rauner says the iconic building has become a costly and inefficient albatross for Illinois. Just how much can the state get for it, and what does the renowned architect who designed it have to say about its future?
---