May 1 has historically been a day of labor rights marches. But this year, groups are protesting a number of different causes, mostly in opposition to the presidency of Donald Trump.
It was a day full of multiple marches and protests taking place near Douglas Park on the Southwest Side, Union Park on the West Side and Daley Plaza.
It brought together groups focusing on black lives and police misconduct, immigration and refugee rights, laborers and union representatives like the Chicago Teachers Union. They were protesting the policies of the Trump administration, although celebrating a win when a federal judge blocked the president's order to withhold federal money from sanctuary cities like Chicago.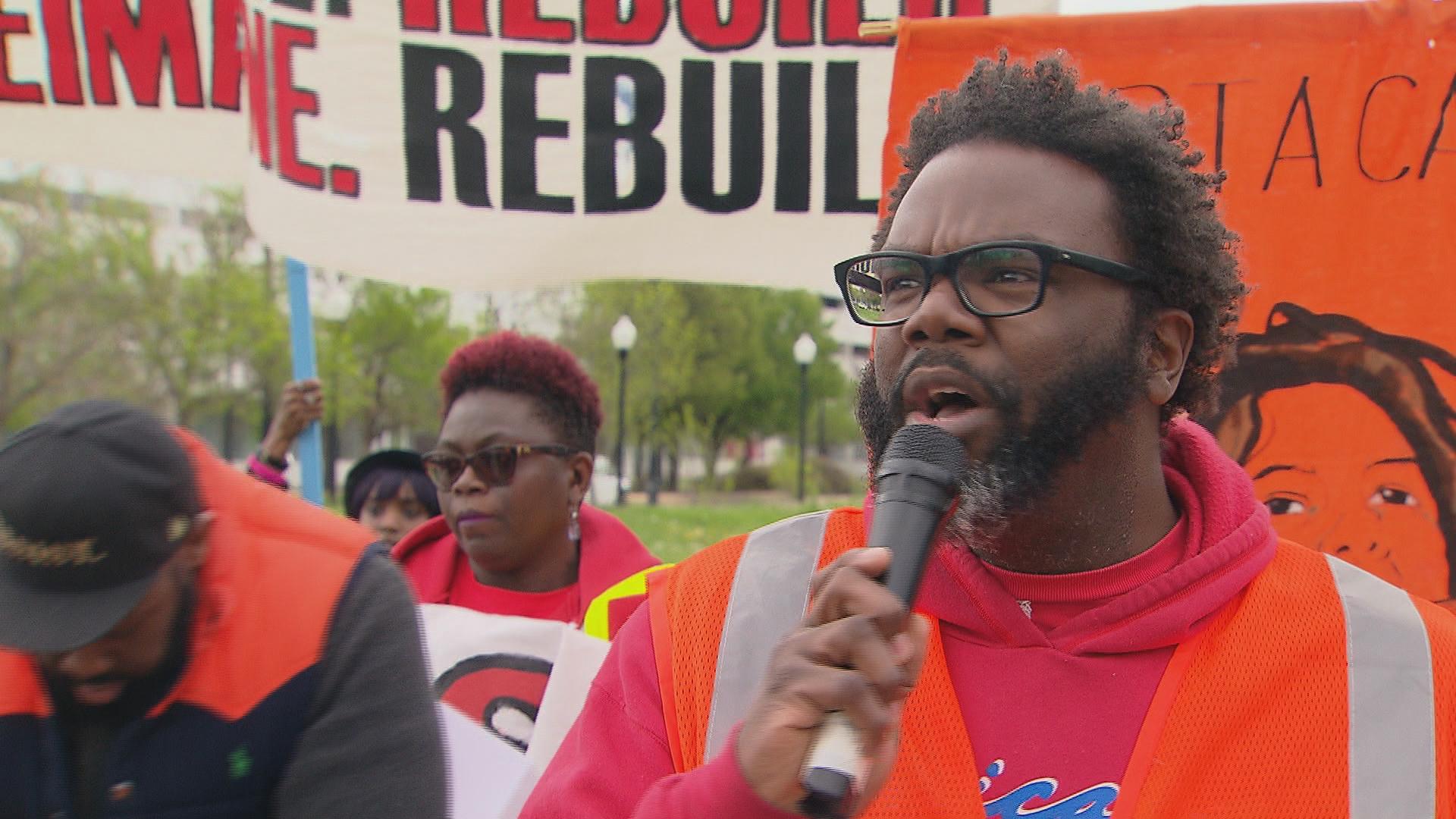 Immigrants' rights supporters say a bill will be called separately in the Illinois Senate this week, sponsored by Sen. President John Cullerton that essentially makes the state a sanctuary state by making sure local police can't serve as immigration agents and engaging in immigration enforcement practices. It also bars immigration agents from entering schools or health institutions without a warrant, and makes sure undocumented immigrants who are detained in prison get the same access to rehabilitative services as other prisoners.
"I think we're going to have obviously four more years of President Trump, so nobody is putting their guard down," said Lawrence Benito, head of the Illinois Coalition for Immigrant and Refugee Rights. "So we're working at the state level to push the Illinois Trust Act to make sure there's no coordination between law enforcement and federal agents."
Sen. Dick Durbin was the highest level official to speak to the crowd, and addressed Congress' agreement on a $1 trillion short-term federal budget that does not give Trump a lot of money for the priorities he'd asked for, like a border wall.
"Today we are passing a budget bill which says there will be no wall, not one penny for a wall," Durbin said. "No expansion for an enforcement force for ICE and others, and no penalties for sanctuary cities. We were able to achieve that in the minority."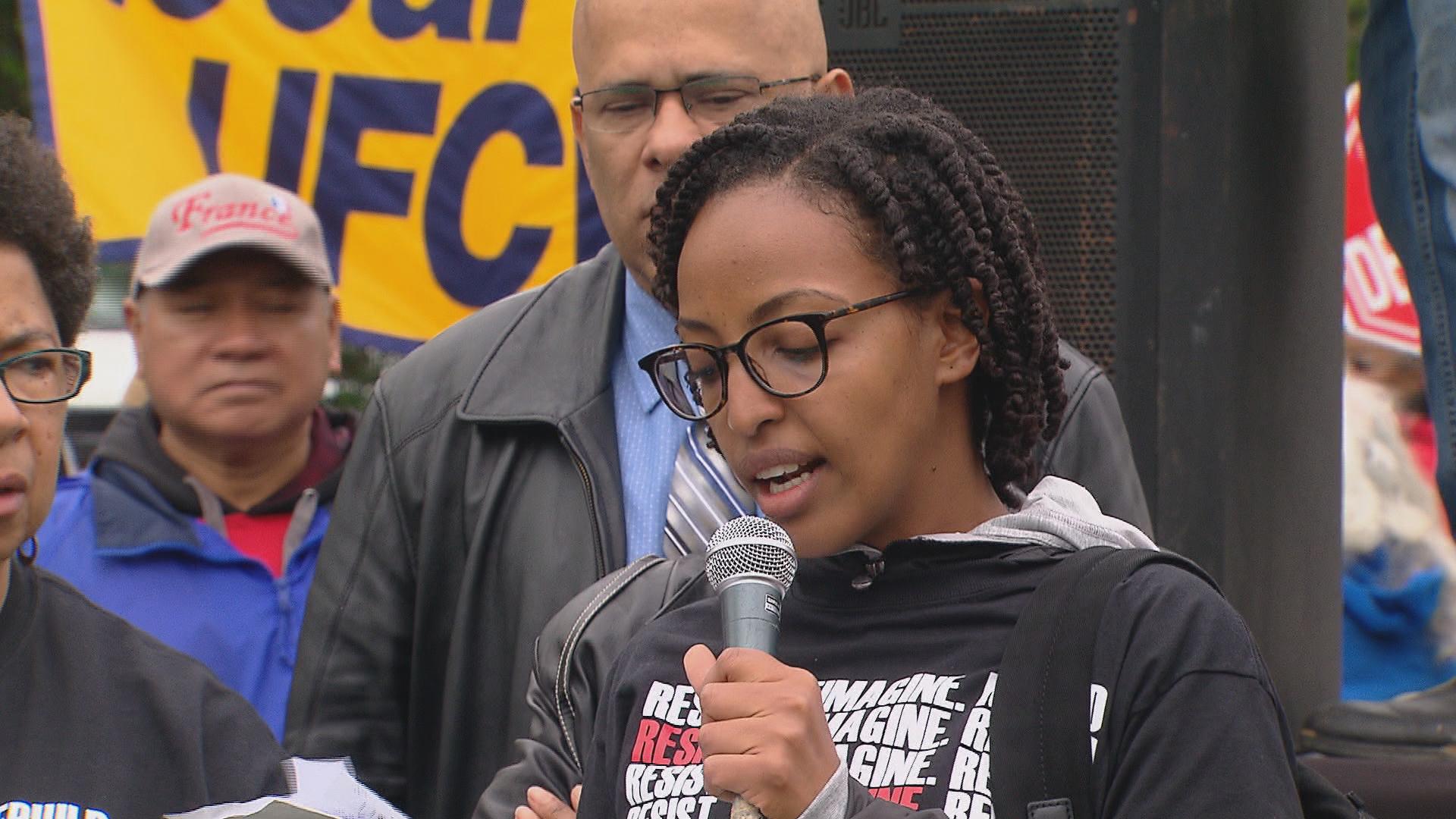 Rallies continued on into the evening at Daley Plaza featuring a keynote address by CTU President Karen Lewis. Other Chicago Public Schools teachers took personal days to attend the march and protest the lack of education funding in the state as Mayor Rahm Emanuel on Friday announced schools indeed would be open until the scheduled end of the school year – June 22, instead of June 1 as had been threatened because of a lack of funding.
He did not say how the city or the school system would come up with the funding.
Meanwhile, a handful of pro-Trump supporters offered an alternative view of the president's performance 100 days into his administration.
"Although May Day has been a workers union thing, we see a lot of anti-Trump hate," said Adam Richard, a supporter wearing a "Make America Great Again" hat. "So we're just out here to show our love for Donald Trump, and show people that, yes there are supporters here despite it being Chicago and a severely blue state."
---
Related stories: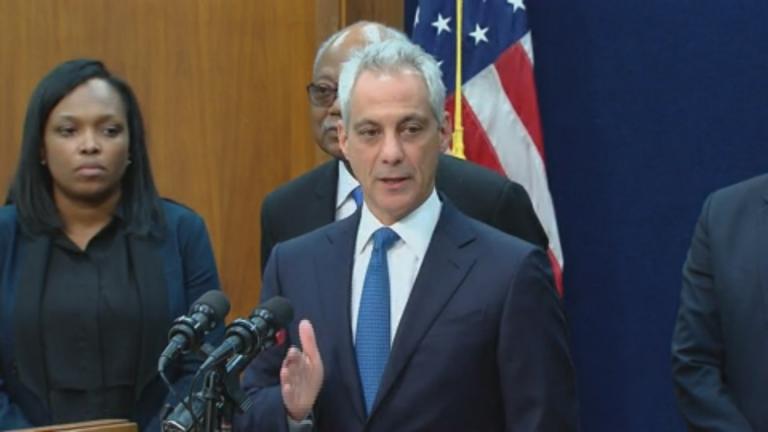 Mayor: CPS to Stay Open Despite Funding Setback
April 28: Chicago Public Schools will stay open until June 22, the end of the regular school year, instead of closing early on June 1. "You will be in school until the end of the school year. We will be here working to find the resources," said Mayor Rahm Emanuel.
---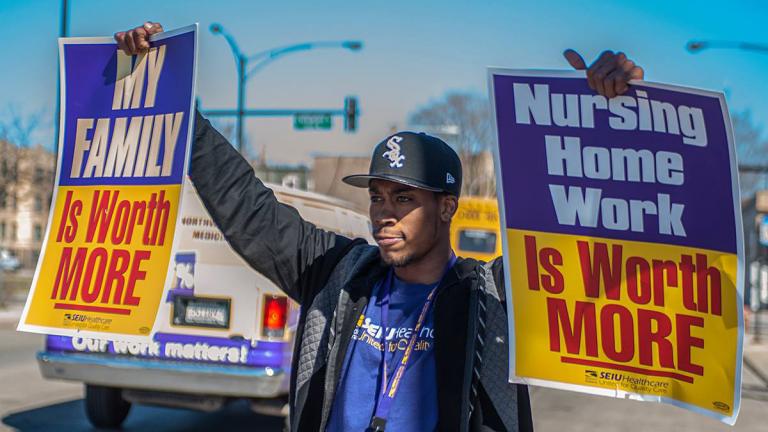 5,000 Chicago-Area Nursing Home Workers Threaten Strike
April 28: Thousands of nursing home workers at 53 Chicago-area facilities have threatened to go on strike beginning next week, according to an announcement from SEIU Healthcare Illinois.
---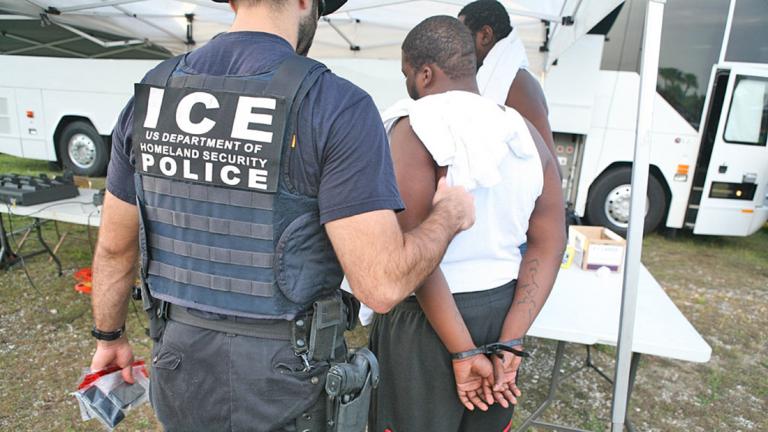 Immigrants' Abuse Complaints Rarely Investigated, Group Says
April 17: Reports of abuse at U.S. immigration detention facilities, including those in Illinois, are rarely investigated, according to data obtained by a national nonprofit agency.
---