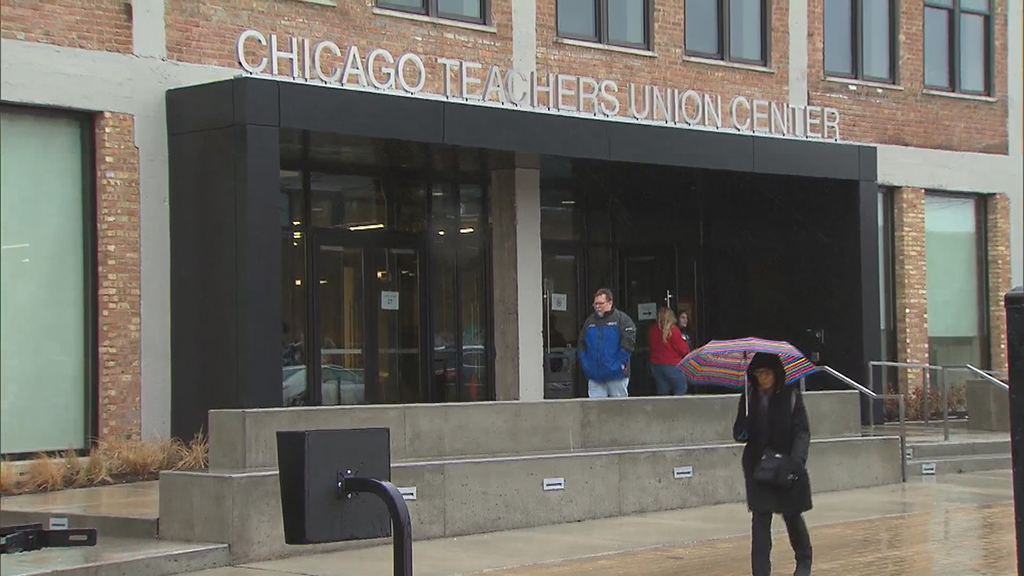 There won't be a May Day strike, but the Chicago Teachers Union is encouraging its members to participate in other rallies and events as a show of solidarity on International Workers' Day. (Chicago Tonight)
The Chicago Teachers Union won't follow through with a proposed May Day strike next month, but plenty of educators may still be taking that day off.
While there won't be a May 1 strike, the union is encouraging its members to take personal days to participate in other rallies and events to celebrate International Workers' Day.
CTU posted a schedule on its website this week listing a half-dozen events union members are asked to participate in on May 1.
"Many CTU members will want to take the day off to join their students and the movement in the streets on this important day, both nationally and internationally," the posting states. "CTU vigorously defends the right of any member to use one of their Personal Business Days or an unpaid '0 Day' to join these activities."
May 1 remains a regularly scheduled school day for CPS. But union President Karen Lewis told media earlier this month she expects schools will also see fewer students that day as they attend events with their parents.
Among the activities listed on CTU's posting is a 1 p.m. gathering in Union Park organized by the Chicago May Day Coalition. A Facebook page for that rally shows more than 1,500 people plan to attend and another 3,000 are interested in going.
The union says its delegates are also encouraged to coordinate with school members and families to join in the day's events.
Other events include individual school rallies at 7:30 a.m., a march at the Cook County Juvenile Detention Center and a labor rally outside Daley Plaza at 4 p.m.
"Chicago Teachers Union members are asked to participate in a series of actions throughout the day in a demonstration against the mayor's illusion of a sanctuary city as deep cuts to schools and unprecedented violence in our communities have triggered an incredible amount of trauma and lost opportunities for our students," Lewis said following a House of Delegates meeting April 5.
The strike talk began in March after CPS said it may have to end the school year nearly three weeks early due to its ongoing budget issues. CTU delegates spent most of that month discussing the possibility of a May 1 strike with rank-and-file members, but a vote on that action never came to pass after some members expressed concerns over another unpaid day.
CPS already scheduled four staff-wide furlough days this school year to help cover its existing budget shortfall. CTU members see that move as a violation of their labor agreement with the district, which successfully petitioned to have the proposed strike deemed illegal by the Illinois Educational Labor Relations Board.
Follow Matt Masterson on Twitter: @ByMattMasterson
---
Related stories: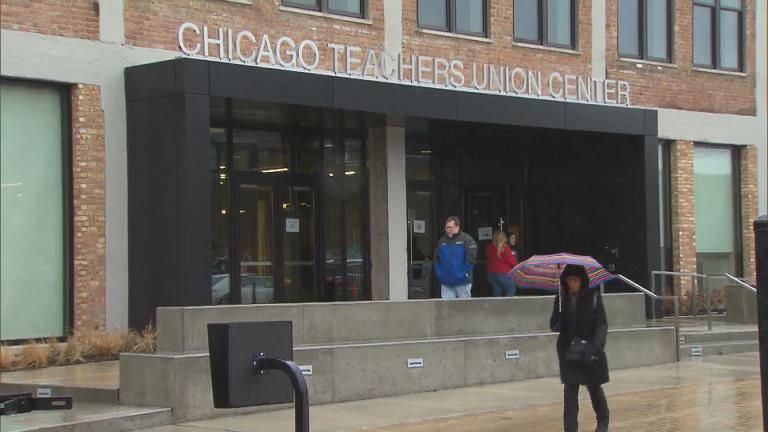 CTU Drops Strike Vote, Encourages Other Action on May 1
April 5: The Chicago Teachers Union will not hold a May Day strike, but group leadership is planning a "proportional" response to whatever cuts are made to the end of this school year by Chicago Public Schools.
---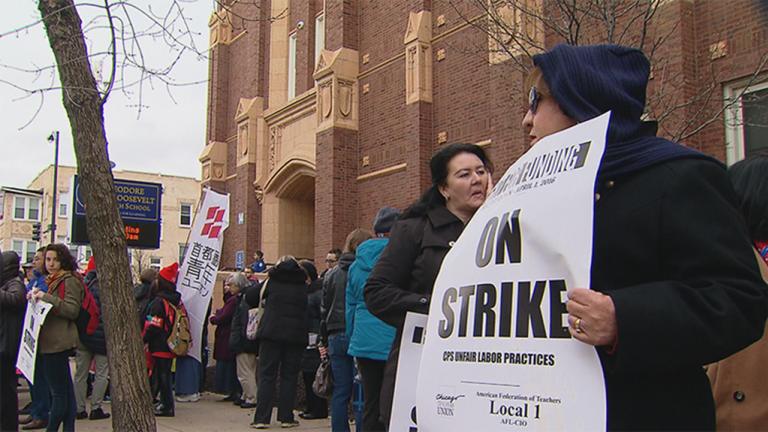 Chicago Teachers Weighing Options Before Vote on 1-Day Walkout
March 31: As the Chicago Teachers Union continues debate over a possible one-day strike in response to furloughs and cuts from Chicago Public Schools, some members have come out in favor of other options that wouldn't cost teachers another day of lost pay.
---
CPS Files Order to Halt Proposed 1-Day Teacher Strike
March 17: Chicago Public Schools is seeking to prevent a proposed teacher strike later this spring, claiming the move would be illegal under state law.
---