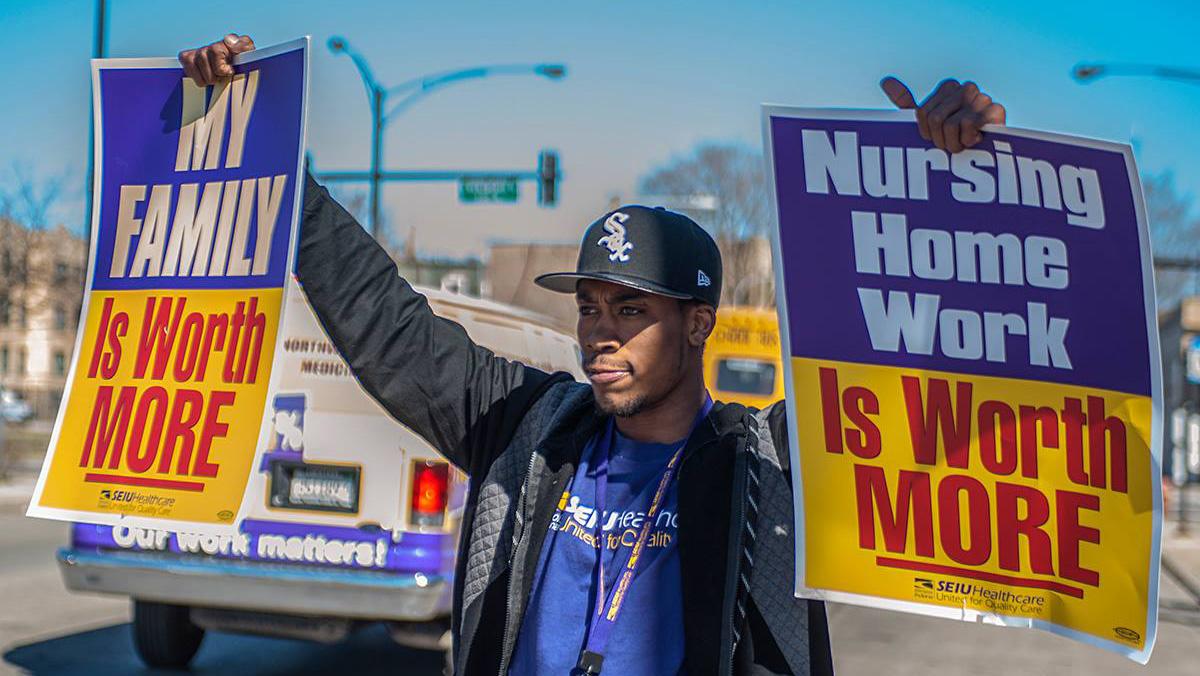 A member of SEIU Healthcare Illinois protests in early April. (Courtesy of SEIU Healthcare Illinois Facebook)
MAY 4 UPDATE: Nursing Home Workers Strike Averted in Final Hours
---
Thousands of nursing home workers at 53 Chicago-area facilities have threatened to go on strike beginning next week, according to an announcement Thursday from SEIU Healthcare Illinois.
The union has been in negotiations with the Illinois Association of Healthcare Facilities over workers' wages and staffing since their contract expired in 2014, according to association spokesperson Nick Kalm.
Nursing home workers, which include certified nursing assistants, food service workers and janitorial staff, earn an average of $11 per hour. Kelley maintains the workers "deserve a decent wage increase."
Union President Greg Kelley said that staff shortages also have to be addressed.
"They're often understaffed, which means they're required to attend to a large numbers of residents, and that strains workers while impacting the quality of care," Kelley said.
Following the strike announcement, SEIU and the Illinois Association of Healthcare Facilities returned to the negotiating table. Kelley said Friday they are far from reaching a deal.
If an agreement isn't reached, strikes will take place at 15 facilities on May 4 and expand to 53 facilities by May 6 in what would be the largest nursing home workers strike in the nation, according to historical records analyzed by SEIU.
"We're not confident of resolution but we want resolution," Kelley said.
The Illinois Association of Healthcare Facilities did not respond to a request for comment.
Negotiations are set to continue Tuesday.
---
Related stories: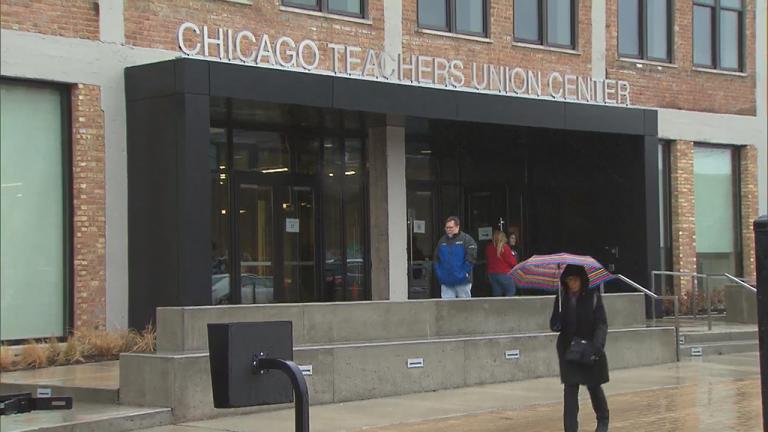 CTU Posts Schedule of May Day Actions
April 19: While there won't be a May 1 strike, the Chicago Teachers Union is encouraging its members to take personal days to participate in other rallies and events to celebrate International Workers' Day.
---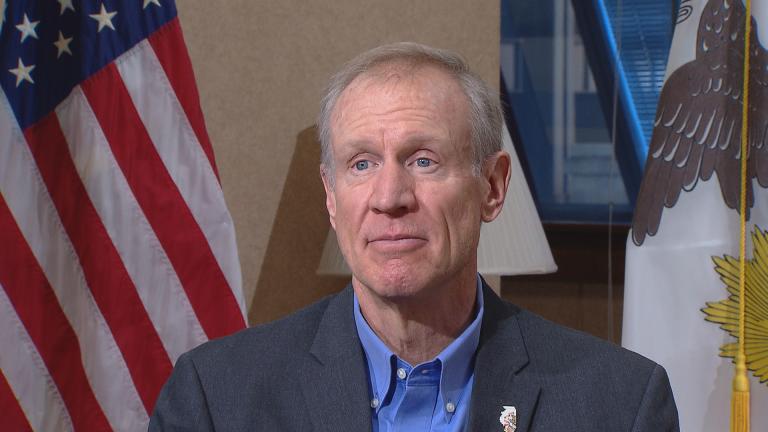 Rauner Crushes Prospect of Further Union Negotiations
Feb. 24: The heightened potential of a state employee strike did nothing to sway Gov. Bruce Rauner, who on Friday swiftly dismissed the notion of returning to the bargaining table with AFSCME.
---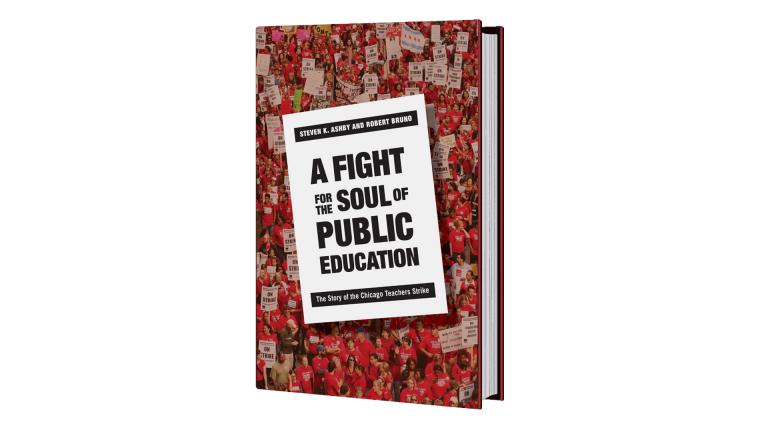 How 2012 Chicago Teachers Strike Changed Fight Over Public Education
Jan. 5: A new book argues the teachers strike of 2012 did more than just force a contract. A look inside "A Fight for the Soul of Public Education."
---