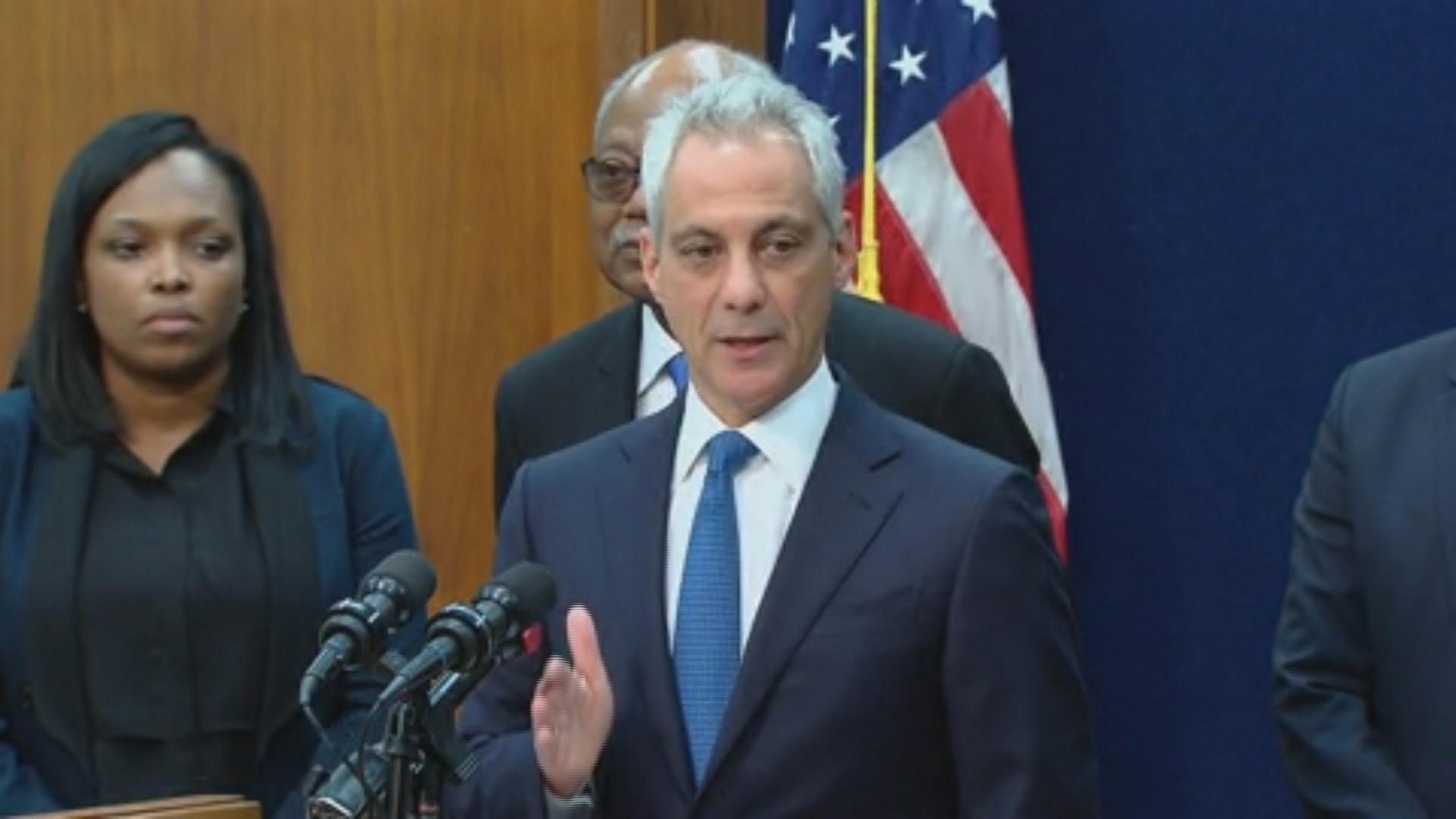 "The kids of the city of Chicago will be in school to the end of the school year. That is where they belong," Mayor Rahm Emanuel said Friday. (Chicago Tonight)
Chicago Public Schools will stay open until June 22, the end of the regular school year, instead of closing early on June 1. The pledge followed Friday's loss in court in a case that tried to force the state to provide more money to CPS, arguing that the funding formula discriminates against district students based on race.
CPS CEO Forrest Claypool had repeatedly warned that, absent $215 million that it had expected to receive from the state, the financially troubled school district would have to shut down classes three weeks early. Emanuel on Friday sought to reassure parents, students and teachers despite the constant threats of early closure.
"You will be in school until the end of the school year. We will be here working to find the resources," the mayor said, but he refused to outline specifics of a plan.
Ald. George Cardenas, who says he was briefed two weeks ago on a backup funding plan, says it will likely involve the city loaning TIF funds to CPS as a bridge loan. It differs from a proposal backed by the Chicago Teachers Union to declare a TIF surplus and give the money to the schools outright. Under this plan, the money would have to eventually be paid back, and it could be costly for CPS.
"We do have an intergovernmental affairs agreement with CPS to execute a loan covenant agreement," Cardenas said. "As a bridge loan, those funds have to come back to the TIF fund at market rate, which could be around 5 to 6 percent."
But mayoral sources cautioned that the plans were constantly shifting and no final idea had been settled on.
"We're gonna look at all options," Emanuel said. "(TIF borrowing) is an idea that's on the table."
Cardenas says that, while it is an imperfect solution, there is no magic pot of TIF money to provide the $215 million outright it had been expecting from the state. 
"Based on what we surplused out of the TIF funds last year, we wouldn't be close to $215 million," he said.
The Chicago Board of Education approved a budget last year that was $215 million out of balance, because it had anticipated the General Assembly and governor signing off on a bill that would have provided that amount in teacher pension relief. But negotiations between Senate President John Cullerton and Gov. Bruce Rauner broke down, and the governor ended up vetoing the bill, forcing CPS to scramble to find alternative solutions.
"The stress on the system comes from the governor," Emanuel said. "He has made a bad situation consciously worse."
Follow Paris Schutz on Twitter: @paschutz
---
Related stories: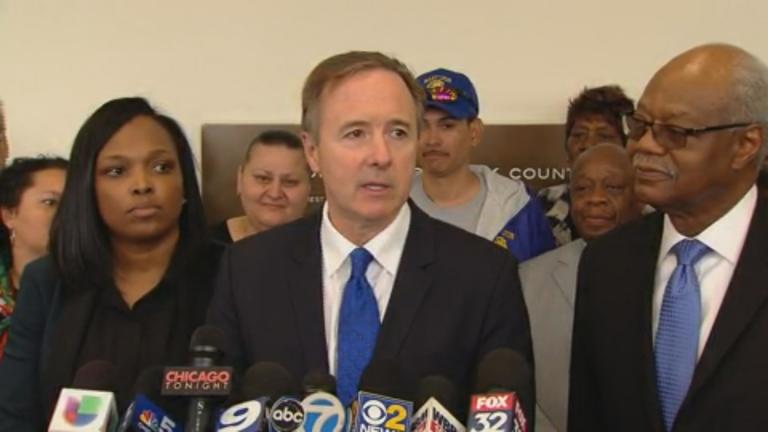 Court Tosses CPS Discrimination Lawsuit Against State
April 28: A Cook County Judge has dealt a financial setback to Chicago Public Schools – stating that the school district's complaint is "not the vehicle to address [the state's] inequity" in education funding.
---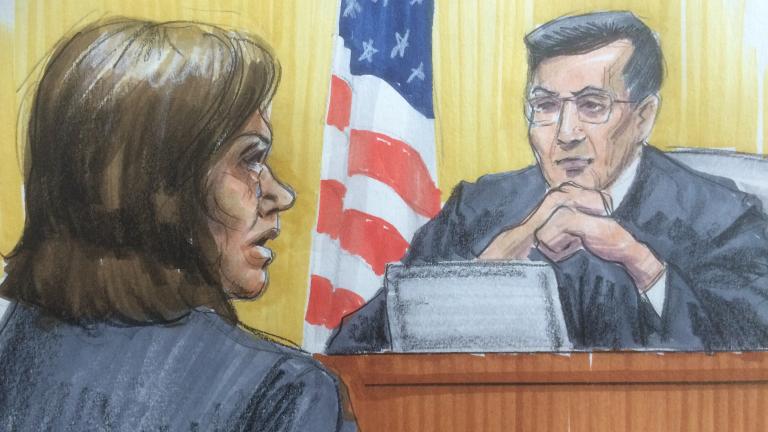 Former CPS CEO Barbara Byrd-Bennett Sentenced to 4 1/2 Years
April 28: The disgraced former Chicago Public Schools CEO will spend 54 months in prison after a federal judge sentenced her Friday for the yearslong kickback scheme she ran while chief of the cash-strapped district.
---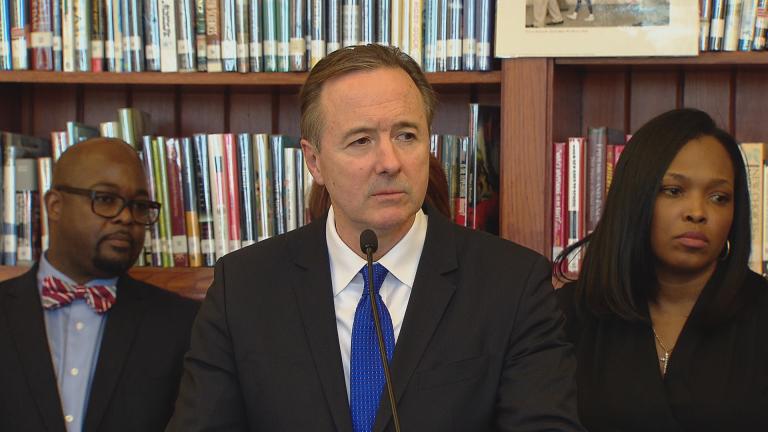 CPS, Parents Claim Civil Rights Violations in New Suit Against State
Feb. 14: Chicago Public Schools and five local families announced Tuesday they have filed suit against the state of Illinois in an effort to force equitable funding for the cash-strapped school district.
---