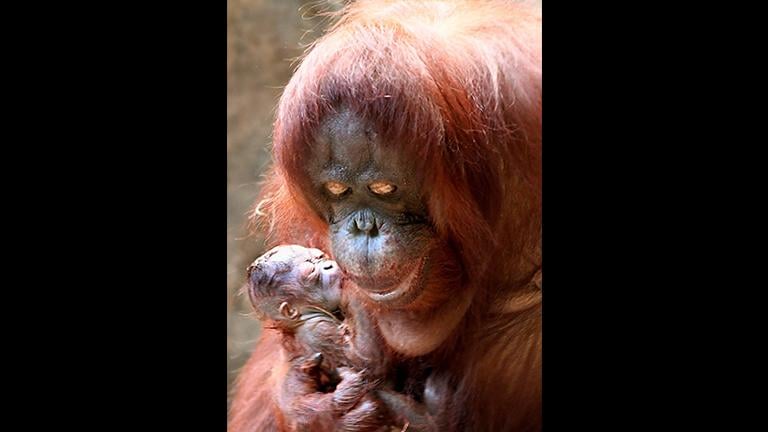 Sophia, a 35-year-old Bornean orangutan, gave birth to a female ape on Dec. 20. (Chicago Zoological Society)
Brookfield Zoo received an early holiday present on Dec. 20: the birth of a Bornean orangutan, a critically endangered ape species.
The female baby ape is staying close to her 35-year-old mother Sophia behind the scenes at the zoo, where staff is monitoring their health and allowing private bonding time.
Amy Roberts, curator of mammals at the Brookfield Zoo, said visitors will probably see Sophia and her yet-to-be-named baby inside the "Tropic World" exhibit sometime next week.
"We want to make sure the mom is ready to climb around the exhibit with the baby and that she's not too nervous with the guest noise," Roberts said.
The baby ape is Sophia's sixth offspring and fourth of father Ben, a 38-year-old male Bornean orangutan. Both apes came to Brookfield Zoo in July 1992 – Sophia from San Diego Zoo and Ben from Denver Zoo.
For the first two years of a baby orangutan's life, it clings closely to its mother – wholly dependent on her for food and transportation, according to the nonprofit Orangutan Foundation International.
Offspring and mother are never far from each other until the former is about 10 years old and sets out for independence.
In the wild, adult male Bornean orangutans are typically solitary unless they're looking for a mate to breed with.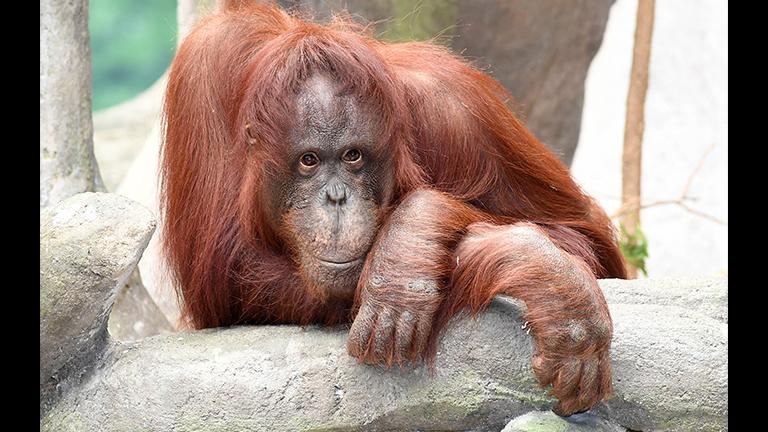 Sophia at the Brookfield Zoo. The conservation status of Bornean orangutans is exacerbated by their slow breeding: a female typically only gives birth to one offspring every eight years, according to Amy Roberts, Brookfield Zoo's curator of mammals. (Chicago Zoological Society)
Bornean orangutans are classified as critically endangered by the International Union for Conservation of Nature partially due to habitat destruction and illegal hunting.
Exact population numbers for Bornean orangutans are unknown, but the World Wildlife Fund estimates there are between 45,000 and 69,000 individuals living in the wild. In the past 60 years, the species has experienced a population decline of more than 50 percent, according to the conservation organization.
As their name suggests, Bornean orangutans inhabit scattered tropical and subtropical forests on the southeastern Asian island of Borneo. Roberts said that habitat is fading away.
"It usually starts with illegal logging – burning and clear-cutting entire forests," Roberts said. "These are the largest mammals that are tree-dwelling, so when you're taking out the forests, you're taking out their home, not just their food source."
Roberts said the newborn baby ape will probably be named by a zoo donor in the near future.
She'll live at Brookfield Zoo until she's about 10 years old, or mature enough to leave her mother. Then, she'll be relocated to another institution as part of the Species Survival Plan laid out by the Association of Zoos and Aquariums, which coordinates breeding programs for threatened and endangered species.
If visitors don't see mother Sophia with her baby on exhibit in the near future, they'll still get a chance to see one of the other six Bornean apes living at Brookfield Zoo, located about 14 miles west of Chicago.
---
Related stories: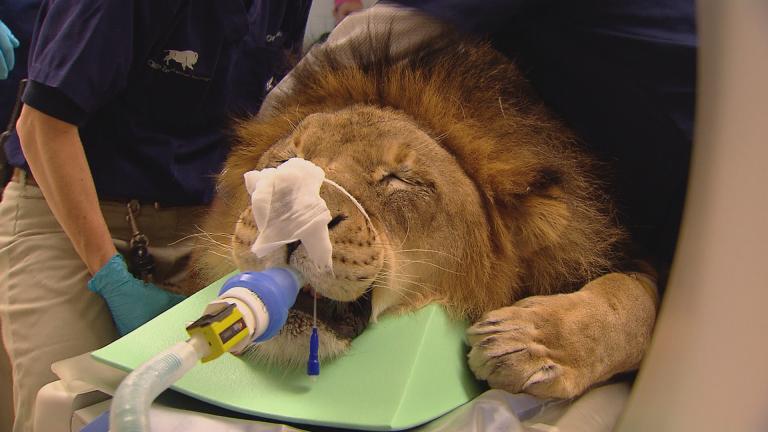 Lion-Size Toothache: Behind the Scenes at Brookfield Zoo's Animal Hospital
Nov. 21: What happens when a lion gets a toothache? Meet the large and dedicated team that cares for more than 3,000 animals at Brookfield Zoo.
---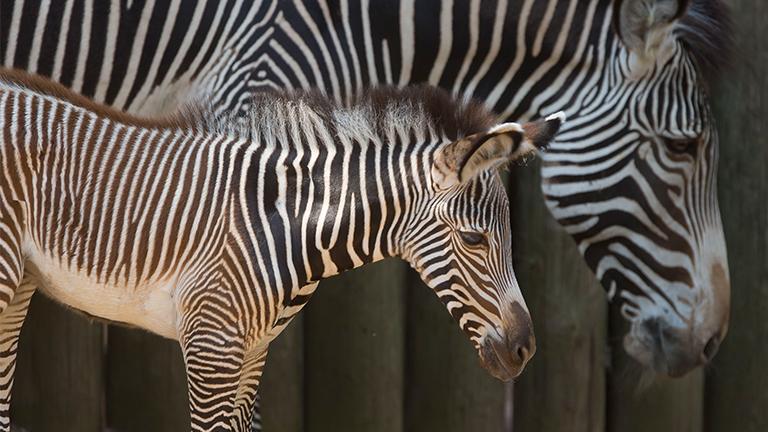 Endangered Zebra Born at Lincoln Park Zoo
June 22: The Lincoln Park Zoo welcomed the birth of a female zebra on Saturday. It's the first zebra birth at the zoo since 2012.
---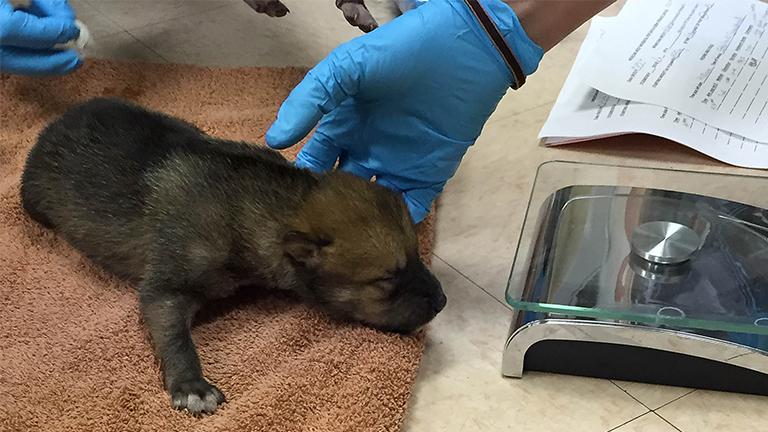 5 Endangered Gray Wolf Pups Born at Brookfield Zoo, 2 Sent to the Wild
May 13: Two Mexican gray wolf pups born at Brookfield Zoo last month were released into the Arizona wilderness as part of a carefully timed conservation effort. The species has been threatened by extinction for over half a century.
---