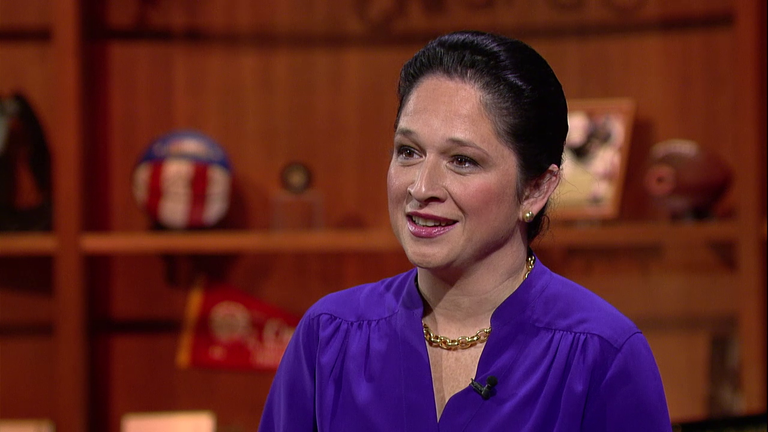 Comptroller Susana Mendoza appears on "Chicago Tonight" on Jan. 23, 2017.
Illinois lawmakers who've been struggling to get by without pay will once again have flush bank accounts. Comptroller Susana Mendoza is processing $8.6 million worth of delayed paychecks, following a Thursday order by Judge Rodolfo Garcia that officials' pay be moved to the front of Illinois' monstrous $12.8 billion backlog of bills the state cannot afford to pay.
Former Comptroller Leslie Munger, who'd been appointed to the post in early 2015 by Gov. Bruce Rauner but then lost it to Mendoza, announced ahead of last year's special election that she was putting state elected officials' pay at the bottom of the stack of overdue bills.  "No budget, no pay," was Munger's slogan.
When she took over in December, Mendoza continued her predecessor's approach.
That same month, a group of Democratic legislators— Reps. Katherine Cloonen, Mary Flowers, Sonya Harper, Elizabeth Hernandez, Emanuel Chris Welch and Sylvia Tabares—filed a lawsuit arguing it was unconstitutional.
"We cannot allow this governor or any future governor to hold the General Assembly hostage in order to pass a set of demands that help big corporations and hurt middle-class families," Welch said in a statement following the decision. "I wish it didn't come to this, but the governor is doing everything he can to distract people from the fact that he introduced a $7.2 billion out-of-balance budget. It's time for him to do his job. Gov. Rauner and all future governors should not be able to hold a co-equal branch of government hostage in order to pass their agendas."
Mendoza's office says she is processing the checks in accordance with the judge's order, but indicated she plans to appeal.
"I have always argued that there is a sound policy reason, given the absence of a balanced state budget, to prioritize payments to the state's most vulnerable – hospice care; child care; meals on wheels for seniors – ahead of paychecks for elected officials," Mendoza said in a statement. "We will confer with the Attorney General and the consulting attorneys we retained from Holland and Knight, who advised us and the former Comptroller on this case, and ask them to appeal the judge's ruling."
Fighting between the General Assembly's Democratic majorities and Rauner, a Republican, has mired the statehouse in gridlock and without a budget. Throughout these 21 months, the backlog of overdue bills has crescendoed and will continue to grow. Vendors that can't, or don't want to, wait extended periods to be paid for their services are increasingly unwilling to do business with the state; social service agencies have likewise gone under.
Attorneys for the plaintiffs – House Speaker Michael Madigan confidant Michael Kasper and Richard Pendergast, who successfully represented lawmakers several years ago when they fought an attempt by former Gov. Pat Quinn to suspend legislative pay during a dispute over pensions—argued that legislative pay is different because of a state law that continually appropriates legislative and judicial salaries.
Further, a clause in the state constitution reads: "A member shall receive a salary and allowances as provided by law, but changes in the salary of a member shall not take effect during the term for which he has been elected."
Some legislators are rumored to be having trouble paying their mortgages. Others borrowed from campaign funds; according to other rumors, some lawmakers have been borrowing money from wealthier peers. 
According to the comptroller's office, legislators recently received their monthly paychecks from July. Their June paychecks came in January.
Rauner, who isn't taking a state salary but declared $188 million in taxable income in 2015, dispensed Munger, who he recently hired as a $138,000 deputy governor following her election loss, to react to the ruling.
"We witnessed the ultimate act of self interest - lawmakers putting their very own paychecks ahead of taxpayers, vital human services and those in need. For more than two years, lawmakers have failed to do their job and now believe they should be paid for doing nothing," Munger said in a statement. "Rather than immediately releasing all the back pay, the Comptroller should request independent counsel and ask for an immediate stay of the ruling pending her appeal. The fact the Comptroller didn't immediately request a stay is further proof that the Comptroller, Attorney General and Speaker Madigan are engaged in a coordinated abuse of taxpayers."
It's the latest strike in an ongoing feud between Rauner and Mendoza.
Various other lawsuits surrounding the budget impasse are ongoing.
Social service agencies strung out by the state for the better part of the past two years are suing to get paid what they're owed.
Unlike vendors and legislators, state employees have not missed a single paycheck, thanks to rulings from a St. Clair County judge.  Attorney General Lisa Madigan says that breaches the constitution, which requires an appropriation for any state expense.  The Illinois Supreme Court earlier this week denied her request to immediately hear the case, but an appellate level suit remains. 
Follow Amanda Vinicky on Twitter: @AmandaVinicky
---
Related stories: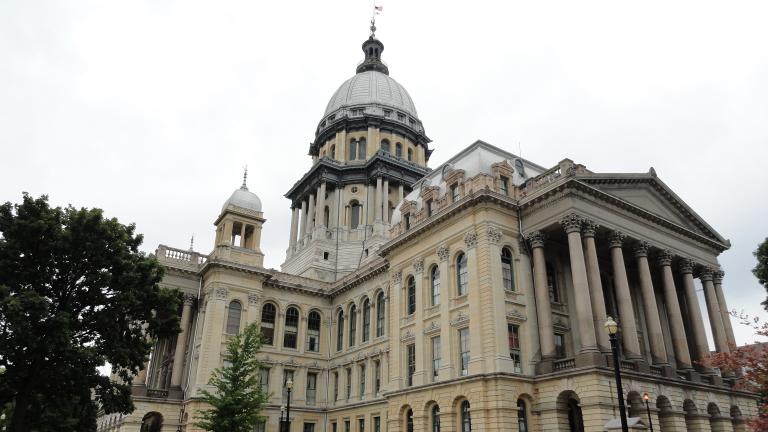 Rauner Wants Power to Chop State Budget, But Won't Say What He'd Cut
March 15: Democratic legislators have refused Gov. Bruce Rauner's request for "extraordinary" budget authority, with one – Sen. Don Harmon of Oak Park – saying it would be akin to "giving a razor blade to a toddler."
---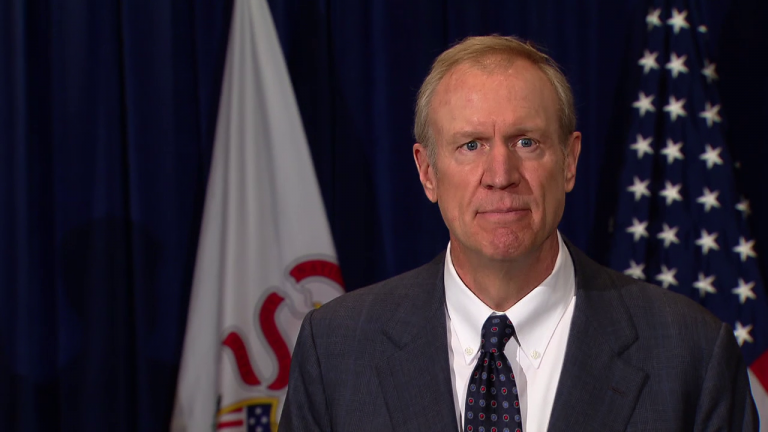 Governor Piles on with Pension Plan as CPS Fix
March 15: Under pressure to send Chicago Public Schools cash following a social media lashing from Chance the Rapper, Gov. Bruce Rauner's administration is intensifying pressure on Chicago Mayor Rahm Emanuel and Democrats to act.
---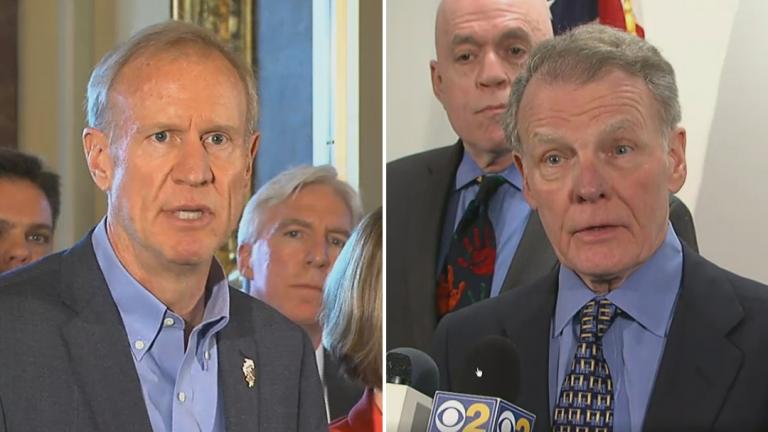 Poll: Voters Not Happy With Rauner, Madigan or Other State Leaders
March 15: Gov. Bruce Rauner and the Republican Party have spent months and millions trying to frame Illinois House Speaker Michael Madigan as a master puppeteer, but Rauner appears to be dragging himself down at the same time.
---