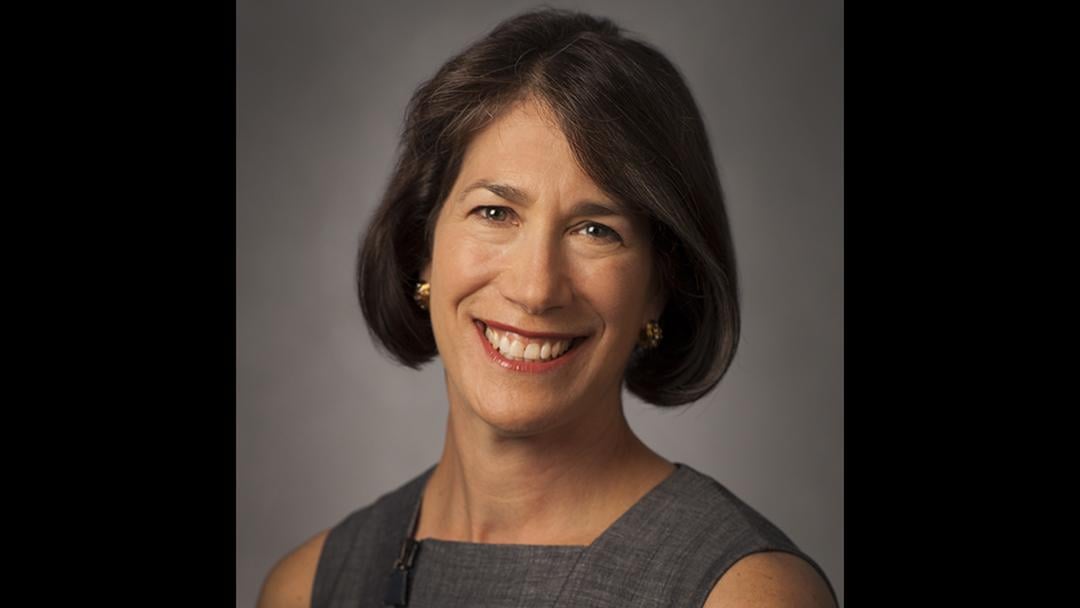 Diana Rauner (Courtesy the Ounce of Prevention Fund)
The early childhood support program run by Diana Rauner, wife of Illinois Gov. Bruce Rauner, is once again part of a coalition suing the state to recover money it's owed.  
"Right now, nobody doing business with the State of Illinois can be certain of getting paid. And that is no way to run a business," said Pay Now Illinois leader Andrea Durbin in a statement. "If the state can get away with not paying our contracts, does any contract holder have security that the State's word is good?"
In addition to the governor, Comptroller Susana Mendoza and the directors of the state's aging, corrections and human services departments are named as defendants. 
Pay Now Illinois on Thursday filed its lawsuit in St. Clair County – the same court jurisdiction that paved the way for state employees to get paid these past 19 months, even though for much of that time there was no budget actually appropriating money for their paychecks.
---
Read: Lawsuit filed by Pay Now Illinois against Gov. Bruce Rauner.
---
Durbin says that state worker pay court order (which Attorney General Lisa Madigan is now seeking be lifted; a hearing is scheduled for next week) set precedent, and social service agencies' claims are just as – if not more – legally sound.
"Within a jurisdiction they're supposed to be consistent. We're asking the court why the state employees can be paid without a budget, and why vendors have not. We're just asking for equal treatment," Durbin said in an interview.
Both the Pay Now and state employees' lawsuits rely on the argument that Illinois is breaching the constitution's contract clause, but the former also makes a handful of other legal claims. 
In addition to Diana Rauner's nonprofit Ounce of Prevention, plaintiffs include 36 other groups, including Illinois' network of sexual abuse centers, programs for at-risk youth and organizations that care for the elderly, individuals with AIDs, and the homeless. 
While many are nonprofits, they are not charities, per se. They are vendors, with contracts to provide services to Illinois residents on the government's behalf.
The new Pay Now Illinois lawsuit seeks funding for agencies contracted to do work for the state in fiscal year 2017, which began in July and runs through June.  
A short-term, partial spending plan got money flowing to some organizations, but that expired in January, once again leaving Illinois without a budget – and once again leaving the organizations without funding. Further, not all vendors were covered by the stopgap budget. Domestic violence services, for instance, didn't get any state funding for fiscal 2017 so have been without since July.
"It's true that the stopgap provided some of the plaintiffs, and some providers beyond the plaintiffs, temporary partial relief that allowed us to sort of stay alive, treading water," Durbin said. "But it is terrible."
Durbin says providers have had to dip into their lines of credit (some have exhausted their lines of credit), a third are struggling with liquidity issues, and at least 75 percent of the coalition's members have either reduced staff hours or resorted to layoffs and furloughs. More than 60 percent have cut back on services.
"It's so bad for our state. It's not just bad for the clients were serve. But every single person in Illinois is going to pay more because every day that we delay solving this problem makes it bigger. It's going to cost us more every single day," Durbin said. "And as a taxpayer I find it outrageous."
The coalition had previously filed a separate lawsuit in Cook County, seeking to recover bills the state hadn't paid the year prior; a judge dismissed it and the case is on appeal.
The governor's office refused comment.
Rauner has continually said he'll work to make sure state employees are paid – even absent a budget, but he has argued against the same treatment for vendors such as his wife's Ounce of Prevention.
Follow Amanda Vinicky on Twitter: @AmandaVinicky
---
Related stories: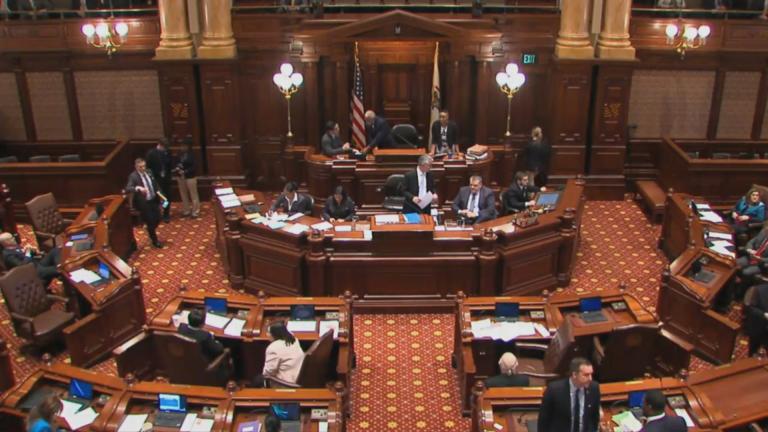 Illinois Budget: 'Grand Bargain' or Bust?
Feb. 8: Portions of the so-called "grand bargain" passed the Illinois Senate on Wednesday afternoon, but what's been touted as a bipartisan deal received no Republican support. Is the whole package on the skids?
---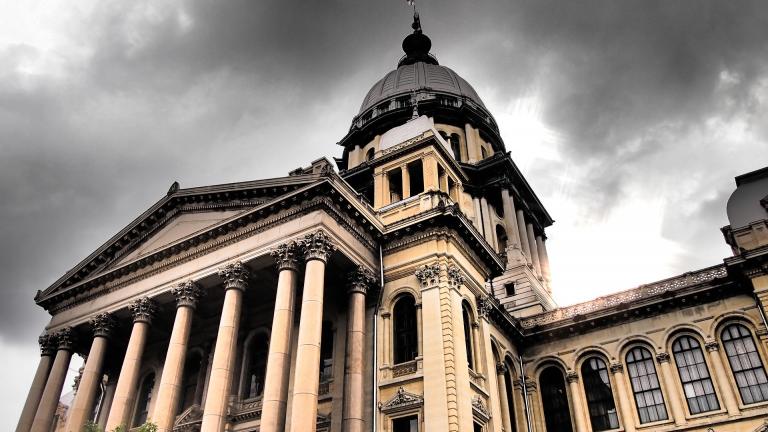 Behind the Court Case That Could Shut Down State Government
Jan. 30: State employees are in the middle of a political war on two fronts, both of which could leave workers broke. Both could also spur action that could end Illinois' 19-month budget impasse by forcing a shutdown.
---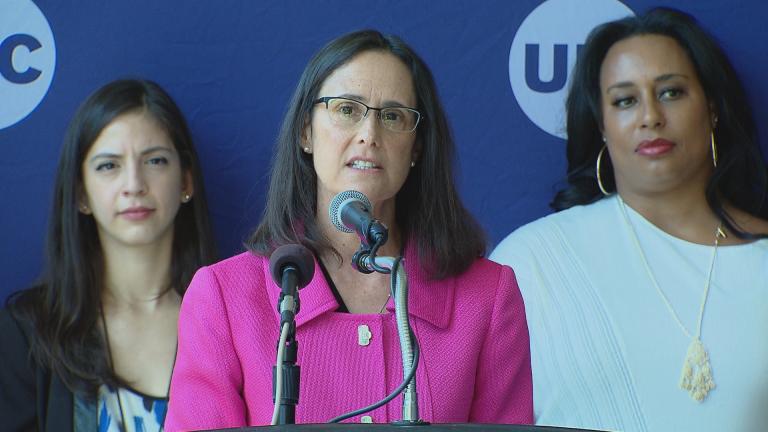 AG Madigan Files Motion to Stop State Workers' Pay Until Budget Passed
Jan. 27: Attorney General Lisa Madigan took legal action Thursday night that could bring an end to Illinois' long-running budget imbroglio, by initiating either a shutdown or a compromise.
---