No budget, no pay. That's been the rallying cry behind the move to put state lawmaker paychecks in the same queue as the rest of the bills making up Illinois' massive backlog. But six Democratic state representatives contend that forcing lawmakers to wait longer for their paychecks isn't just illegal, it's a Republican power play by Gov. Bruce Rauner and former Comptroller Leslie Munger.
Earlier this month the six lawmakers filed suit against Munger, arguing that her move to delay their paychecks this year as the budget crisis dragged on violated state law and the state constitution. (Munger's successor, Democrat Susana Mendoza, has so far said she'll continue the practice but that she'd honor a court order instructing her to pay lawmakers each month.)
State Rep. Emanuel "Chris" Welch gathered a group of his colleagues during the fall veto session to sign onto the lawsuit. He acknowledges that withholding lawmaker paychecks is an appealing idea to some Illinoisans.
"You have to be sensitive to our constituents and the people that elect us, and 'no budget, no pay' sounds good, but it's not legal," Welch said. "We have to uphold the constitution. We can't pick and choose which provisions of the constitution we're going to follow and not follow."
State Rep. Silvana Tabares, another of the plaintiffs, said Munger's move to delay paychecks was part of Rauner's efforts to pass elements of his so-called "turnaround agenda" through the Democratic-controlled General Assembly. "The governor's plan is to bully and squeeze legislators to [approve] his corporate demands or extreme right-wing agenda," Tabares said. "I'm not going to give in."
Plaintiff Elizabeth "Lisa" Hernandez, a state representative from Cicero, understands that filing suit might make them unpopular. But she says she's gotten bipartisan kudos from colleagues in Springfield. "To my surprise, some Republicans reached out and thanked me," Hernandez said. "It felt good to be supported in that way coming from the other side."
Rauner has called on lawmakers to drop the paycheck lawsuit. Since the veto session ended, Rauner and legislative leaders have been meeting irregularly to negotiate a new budget, but it's unclear whether they'll strike a deal before the stopgap budget ends this month.
"The governor has called this lawsuit frivolous, and I don't know how anyone can call protecting our constitution frivolous," Welch said. "On that we disagree, and we're looking forward to the process playing out."
Welch, Hernandez and Tabares join host Eddie Arruza on "Chicago Tonight" to discuss the suit.  
---
Related stories: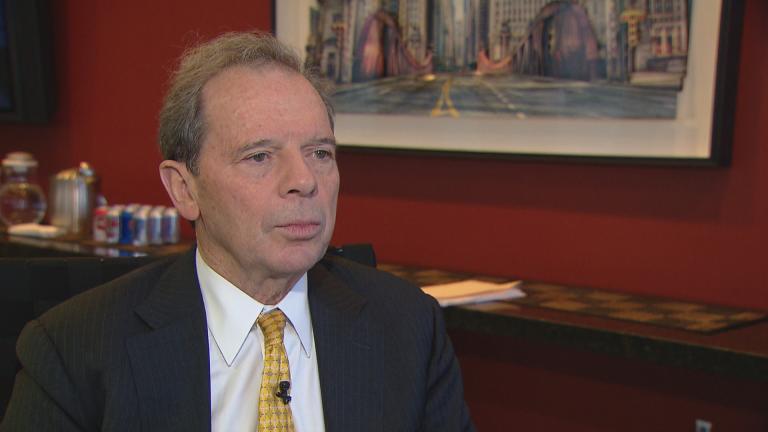 Cullerton: Rauner Holding Up Budget, Pension Reform
Dec. 8: Legislative leaders and the governor are in a high-stakes game of chicken. A one-on-one with Senate President John Cullerton to see how he proposes ending the Springfield stalemate.
---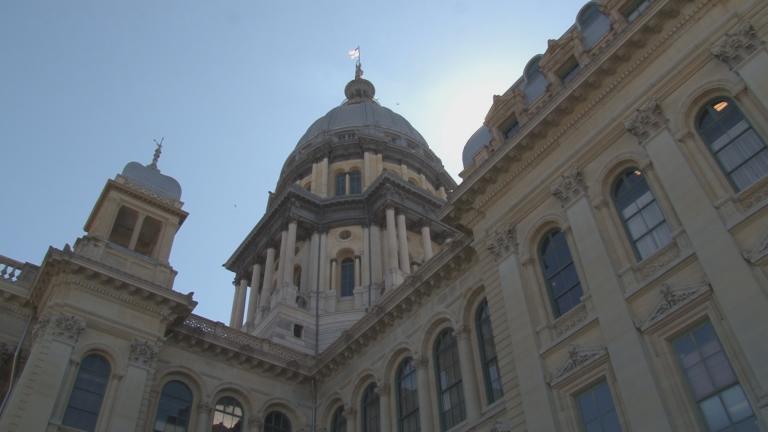 Illinois Budget Crisis Hurting Public Safety, State's Attorneys Say
Dec. 7: State lawmakers don't appear to be any closer to passing a budget, and prosecutors warn the impasse is damaging public safety. Three county state's attorneys weigh in.
---
Springfield Standoff: Lawmakers Weigh In on Budget Stalemate
Dec. 5: Legislative leaders are still bickering – with no budget compromise in sight. Two lawmakers weigh in on the ongoing budget stalemate.
---