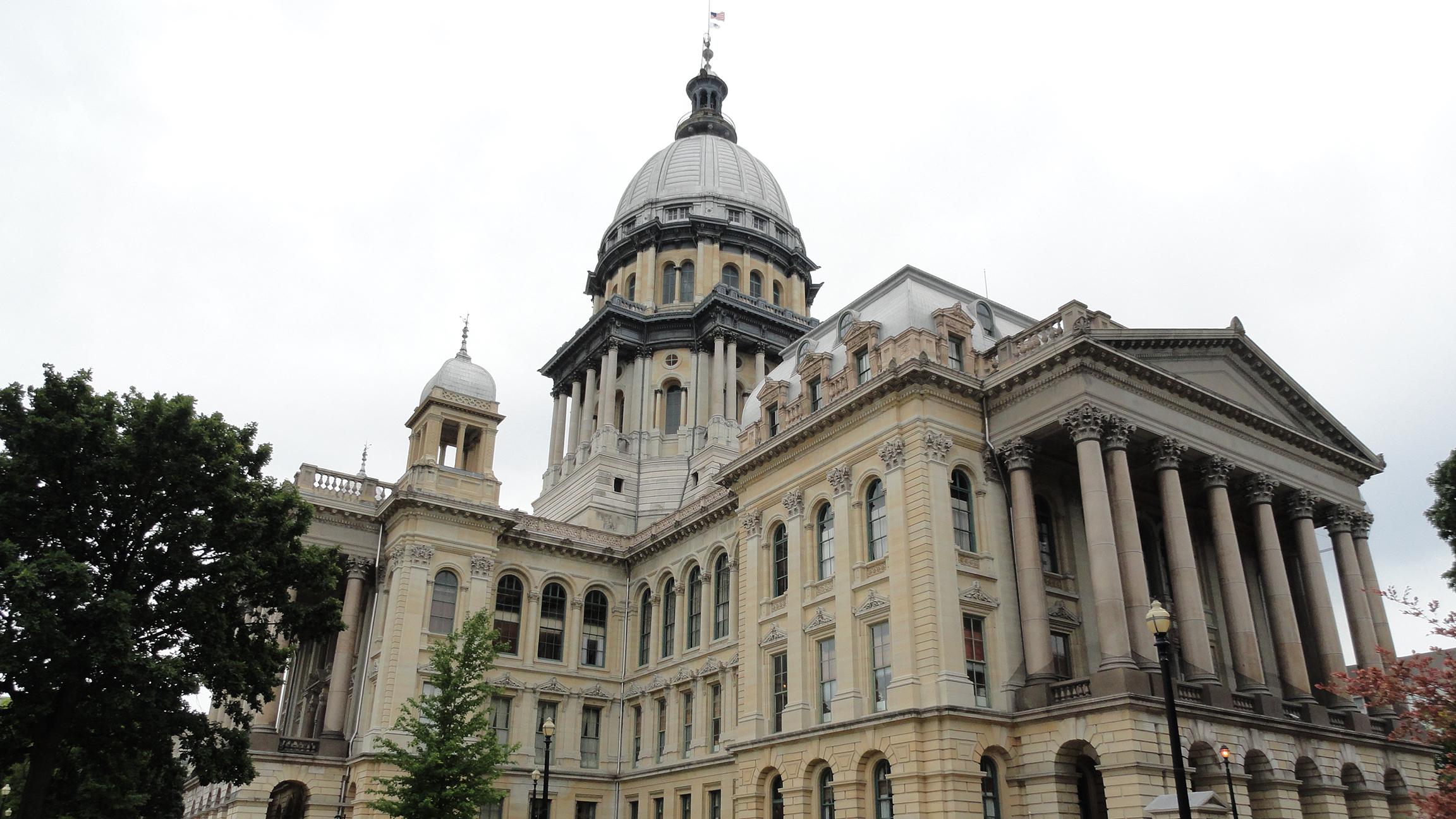 (Meagan Davis / Wikimedia Commons)
Democratic legislators have refused Gov. Bruce Rauner's request for "extraordinary" budget authority, with one – Sen. Don Harmon of Oak Park – saying it would be akin to "giving a razor blade to a toddler."
Rauner wants the power to reduce state spending, unilaterally, by anywhere from $6.3 billion to $7 billion. Under a measure crafted by his office, only areas that the governor generally already supports would be off-limits, including funding for grade schools (known as General State Aid payments) and early childhood funding, as well as required debt payments.
At Wednesday's hearing on the proposal, Democrats continually asked Rauner budget director Scott Harry precisely what the governor would use such extraordinary power for; Harry was either unable to provide details or declined to do so. When pressed for a list of cuts, Harry replied that such a "list does not exist."
Democratic senators have spent the past two weeks – since the time they perceive Rauner as toppling their pending bipartisan "grand bargain" – asking agency directors to testify at hearings as to how they would reduce their budgets in order to bring spending in line with state revenues, only for the directors to decline to share examples.
As she advocated for the measure on Rauner's behalf, Senate Minority Leader Christine Radogno phrased it as a "worst-case, backup plan" that she hoped could be avoided "at all costs."
Radogno has been the chief negotiator along with Cullerton of the halted "grand bargain."
She says advancing and discussing the Unbalanced Budget Response Act "illustrates the importance of us not having to go down this path … we are trying desperately not to" and to instead reach a broad agreement.
Radogno said she hoped the "talk of drastic cuts … will renew our efforts to get (the 'grand bargain') passed."
Harry likewise repeated that Rauner's "preferred approach" would be to "work together with the General Assembly" on a "long-term recipe" that would pass a budget while also changing state policies and laws to enhance the economy.
But Senator Heather Steans, D-Chicago, said given the administration's talk about cutting "willy-nilly" services that affect disadvantaged people, she was skeptical of Rauner's commitment to a resolution.
"I just find it really reprehensible, I really do," Steans said.
During the hearing, Cullerton asked Harry why Rauner wasn't also asking the General Assembly for unilateral power to raise taxes.
"Why tie your hands to just cuts? Why not authorize you to have an income tax rate as well?" Cullerton asked.
"The governor would not favor that it would be detrimental to the overall economy if you increased tax rates and not making any structural changes to help spur economic development," Harry responded.
Rauner's office released a statement saying it was "deeply disappointed" by the Senate's refusal to pass Senate Bill 2063.
"Governor Rauner has said from the beginning that if the legislature is unwilling to fulfill its constitutional obligation to pass a balanced budget, he is prepared to balance the budget on his own. If Senate Democrats are unwilling to let the governor balance the budget on his own, they have no alternative but to work with him to achieve a bipartisan balanced budget that makes structural changes to our broken system," the statement read. 
Follow Amanda Vinicky on Twitter: @AmandaVinicky
---
Related stories: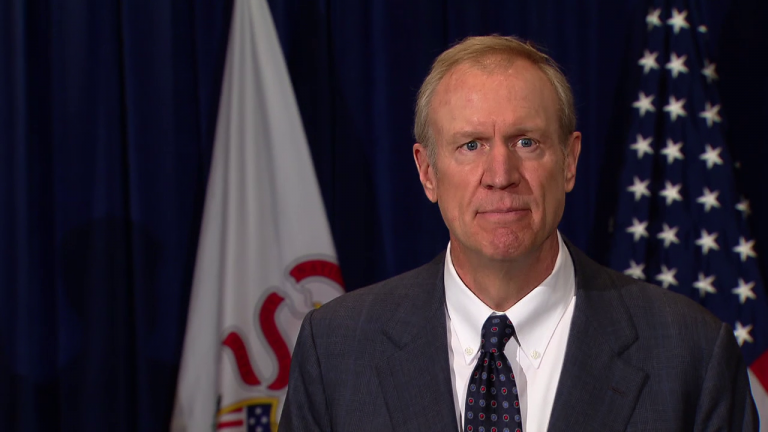 Governor Piles on with Pension Plan as CPS Fix
March 15: Under pressure to send Chicago Public Schools cash following a social media lashing from Chance the Rapper, Gov. Bruce Rauner's administration is intensifying pressure on Chicago Mayor Rahm Emanuel and Democrats to act.
---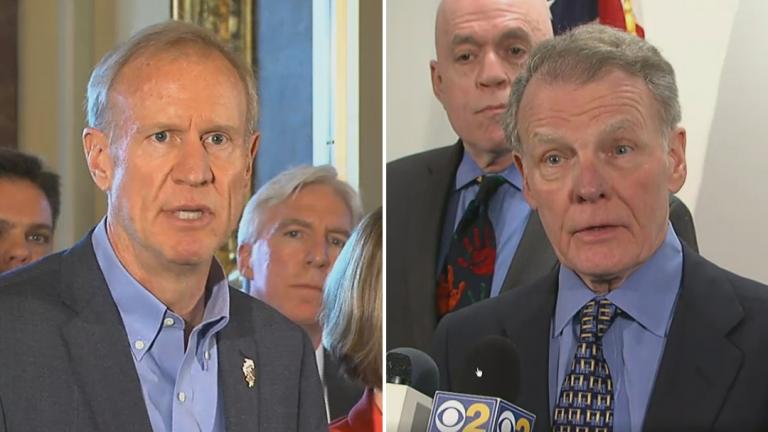 Poll: Voters Not Happy With Rauner, Madigan or Other State Leaders
March 15: Gov. Bruce Rauner and the Republican Party have spent months and millions trying to frame Illinois House Speaker Michael Madigan as a master puppeteer, but Rauner appears to be dragging himself down at the same time.
---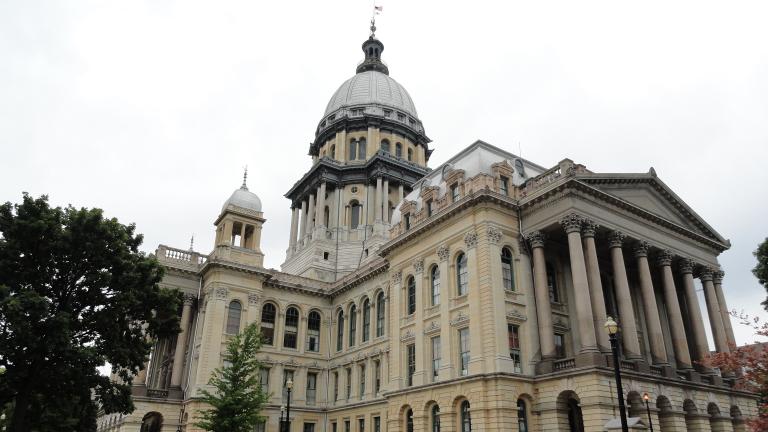 'Grand Bargain' on Budget Hits Grand Thud
March 1: The state Senate was scheduled to take final votes Wednesday on a plan to end Illinois' budget impasse. Instead, it adjourned without any action.
---