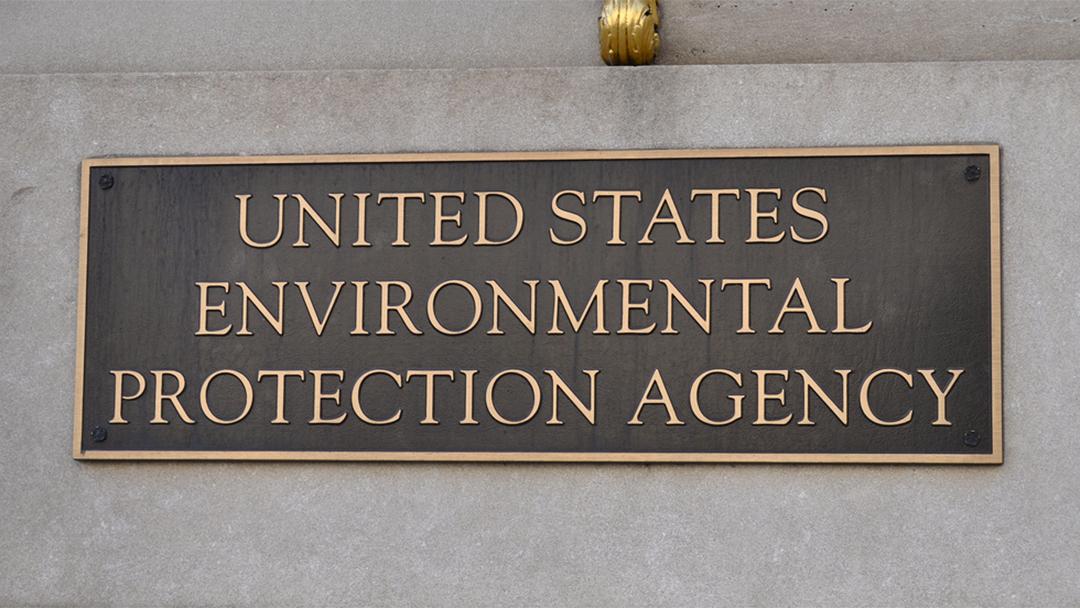 (Flickr / TexasGOPVote.com)
For more than 20 years, a modest amount of federal grant money has helped Chicago communities reduce asthma rates linked to secondhand smoke, protect students from harmful cleaning chemicals and educate low-income residents about lead poisoning.
Such initiatives, which aim to protect residents of minority and low-income communities, are on the chopping block under President Donald Trump's proposed federal budget, which calls for a 31-percent cut to the Environmental Protection Agency.
Trump's proposed cuts to the EPA, State Department and other agencies would free up funding for his proposed $600 billion increase for the military. However, the EPA's budget, like those of all departments, is eventually set by Congress.
Within the EPA, Trump's proposal could eliminate the agency's Office of Environmental Justice, which funds dozens of community-based projects each year through its Small Grants Program.
Since its creation in 1994, the program has awarded more than $24 million to 1,400 organizations working with vulnerable communities across the country, including a handful in Chicago. 
According to the EPA, a disproportionate number of minority, low-income and tribal communities face health risks from exposure to landfills, incinerators and other potentially toxic facilities.
"All these places that were heavily industrial all over the country prior to the EPA [which formed in 1970], there's an ethos now of trying to clean them up and make them sustainable communities," said Leslie Fields, the Sierra Club's director of Environmental Justice and Community Partnerships program. "They all need more funding, not less funding."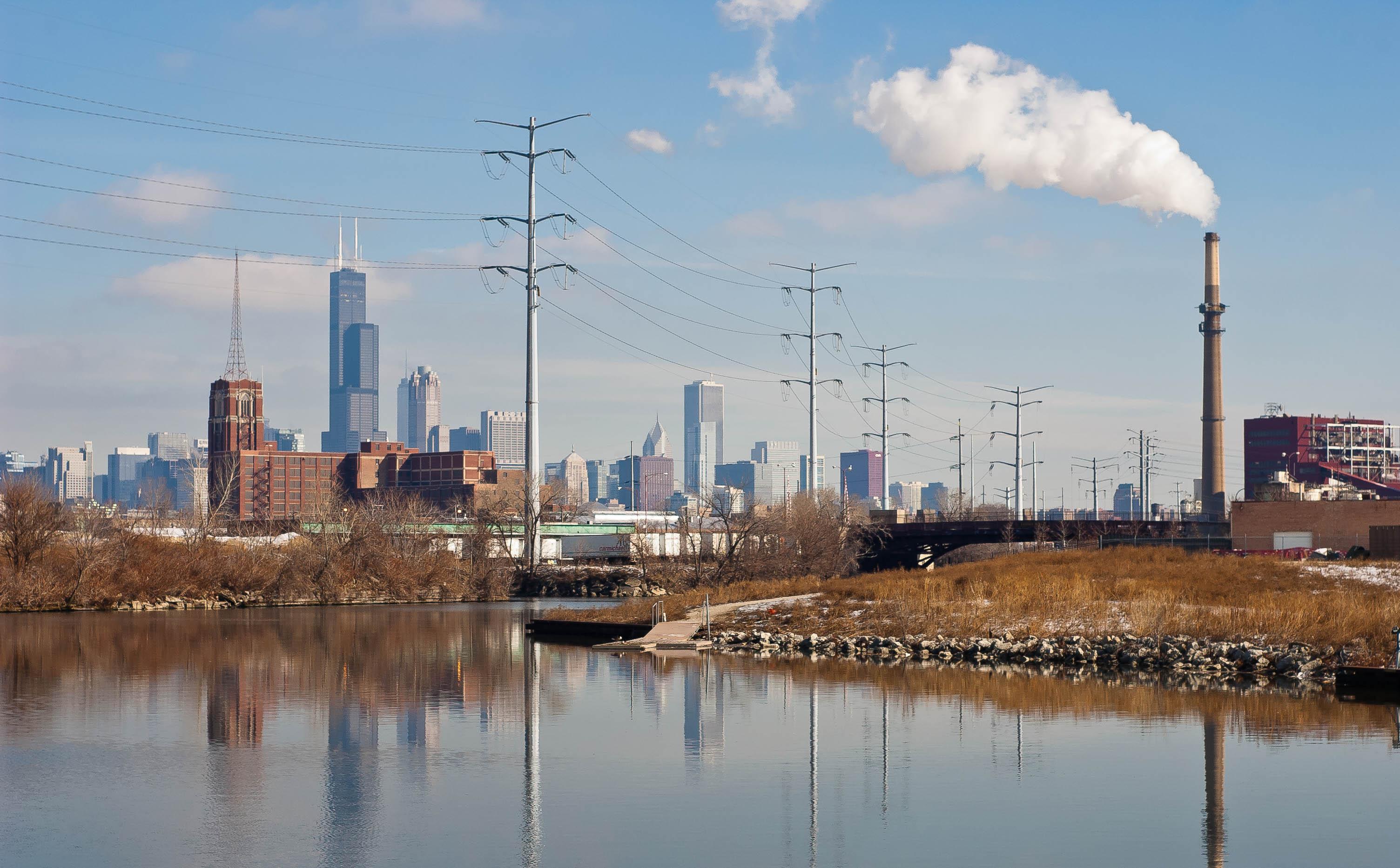 Experts say proposed cuts to the EPA would affect Chicago communities already impacted by pollution and other environmental threats. (Creative Commons / © 2013, Jeremy Atherton)
In most years since 1994, when the Environmental Justice program began, groups in Chicago have received funding – usually $10,000 to $20,000 per year – for projects aiding residents in more than a dozen community areas across the city.
Last year, for example, the Metropolitan Tenants Organization received a grant to educate residents in North Lawndale and Englewood about home-based health hazards such as lead, mold, dust mites and other pests known to trigger asthma. The project also included medical referrals for residents.
In 2015, the Center for Neighborhood Technology obtained funding to design and test infrastructure in Chatham to improve storm water management and reduce flooding and water pollution.
In 2013, the Asian Health Coalition received funding to address asthma rates attributable to secondhand smoke in Chinatown.
In 2010, the Little Village Environmental Justice Organization received a grant to insulate and weatherize 100 housing units.
And the list goes on, including projects in Washington Park, Altgeld Gardens, Wentworth Gardens and other areas.
"These local stories, we've got to get them out," Fields said. "We can't move people just talking about inside-the-Beltway stuff anymore."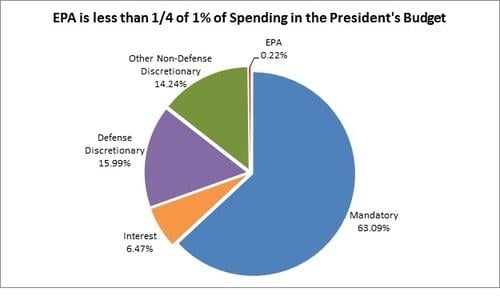 EPA spending in President Donald Trump's proposed budget (NRDC)
Fields, part of Sierra Club's national office in Washington, D.C., said proposed cuts to the EPA would undo years of progress.
"We'll be going backward, and communities have fought really hard for decades to get this little bit of support from the EPA," Fields said of Environmental Justice projects. "These aren't gifts. This isn't charity. These communities and advocacy organizations have fought really hard to get EPA's attention and funding."
Altogether, the EPA's current budget of $8.2 billion amounts to 0.2 percent of the total federal budget. Trump's budget would reduce the EPA's budget to $5.6 billion and cut an estimated 3,200 positions.
Currently, Environmental Justice accounts for $6.7 million, less than 1 percent of the EPA's budget.
"It's such a small part of the budget," Fields said. "I mean, really."
In response to an inquiry from Chicago Tonight about the impact of proposed cuts to the agency's Environmental Justice office, Julia Valentine, a spokesperson for the EPA, said: "The budget blueprint reflects the president's priorities of preserving clean air and water as well as to ease the burden of costly regulations to industry. Administrator [Scott] Pruitt is committed to leading the EPA in a more effective, more focused, less costly way as we partner with states to fulfill the agency's core mission."
Groups that receive Environmental Justice grants already carry out important projects on relatively small budgets, said Victoria Persky, professor of epidemiology at University of Illinois at Chicago's School of Public Health.
Report on Environmental Justice (U.S. Commission on Civil Rights) "You don't get a lot of money," said Persky, who has worked on projects funded by the grants. "We do make it go a long way."
Persky said it would be difficult for states or advocacy groups to make up for cuts to the Environmental Justice program in order to continue community-based projects.
"I don't know what we're going to do," she said. "In terms of picking up the pieces, we don't have the resources."
The EPA has for years come under criticism from community organizers for failing to respond forcefully enough to environmental threats. The agency has yet to find a business in violation of the Civil Rights Act's Title VI prohibition against environmental discrimination.
In September the U.S. Commission on Civil Rights issued a report examining the EPA's compliance and enforcement of the Title VI provision. The report concluded that the agency "has a history of being unable to meet its regulatory deadlines and experiences extreme delays in responding to Title VI complaints in the area of environmental justice."
The budget cuts, Persky said, would make the agency's task even more challenging.
"I think it will have horrible implications for underserved communities," she said. "We're a city of tremendous disparities."
Persky and Fields said cuts to the agency's more routine functions, such as air monitoring and risk assessment, would also impact underserved communities.
"It's really a matter of life and death," Fields said. "We are going backward. I don't know how else to say it. And it's heartbreaking.
"Do we want to make America dirty again, make America polluted again?"
Follow Alex Ruppenthal on Twitter: @arupp
---
Related stories: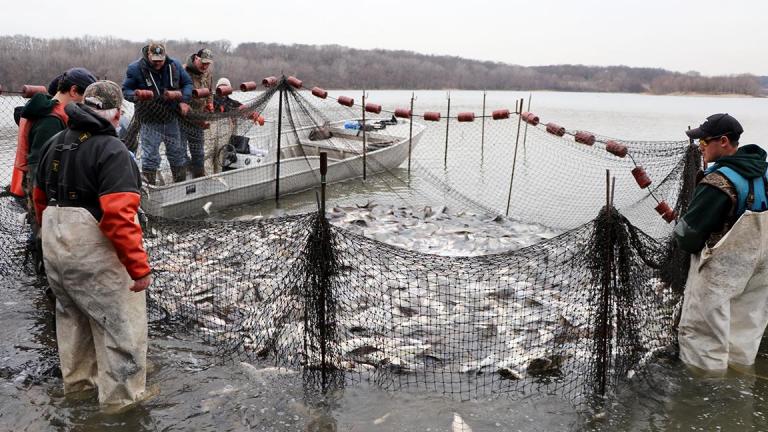 Budget Cuts Could Hinder Efforts to Keep Asian Carp Out of Great Lakes
March 20: Looking at the impact of a proposed cut of all funding to keep invasive species out of the Great Lakes.
---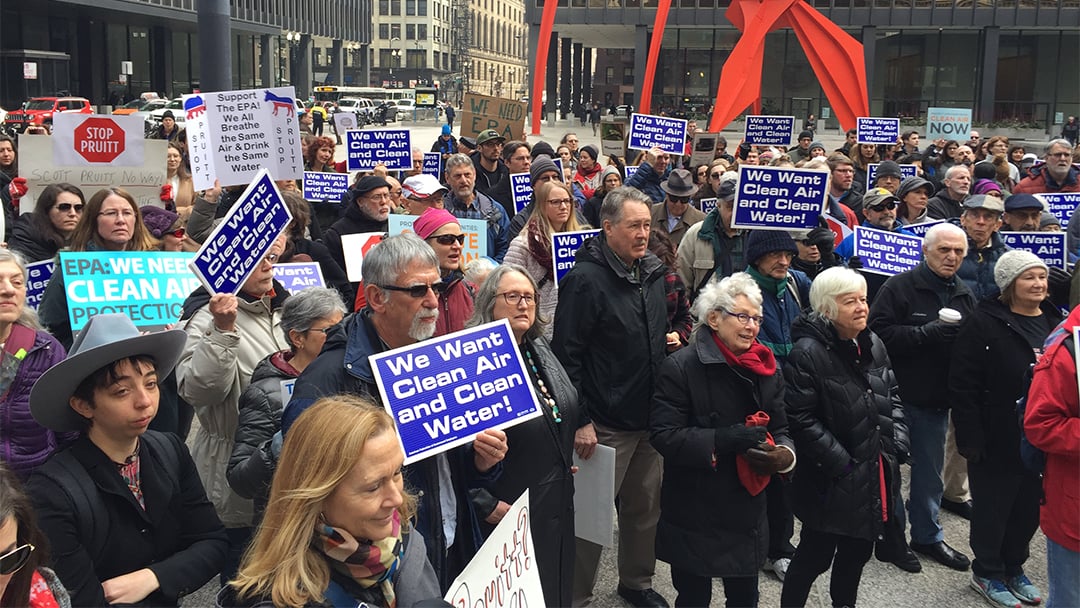 EPA Staff Rally in Chicago, Protest Trump's Nomination to Head Agency
Feb. 7: Several dozen employees based in the Environmental Protection Agency's Chicago office joined a downtown rally Monday afternoon to protest President Donald Trump's nomination to lead the agency.
---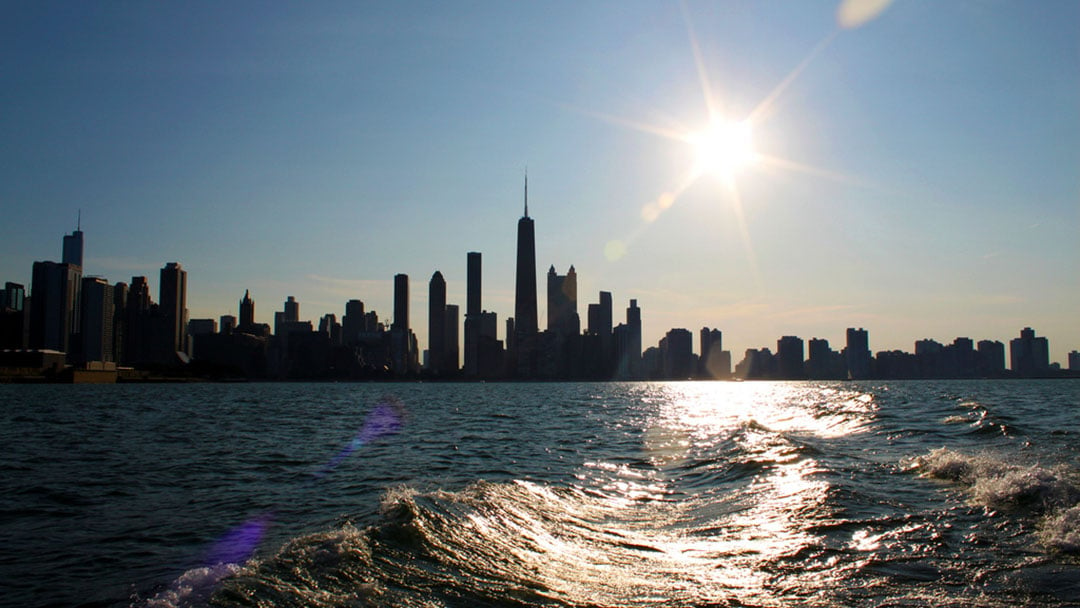 Chicago Activists Prepare to Defend Environment Under Trump
Jan. 24: Dozens of Chicago activists met in January to plan a defense of environmental policies that appear vulnerable under the administration of President Donald Trump.
---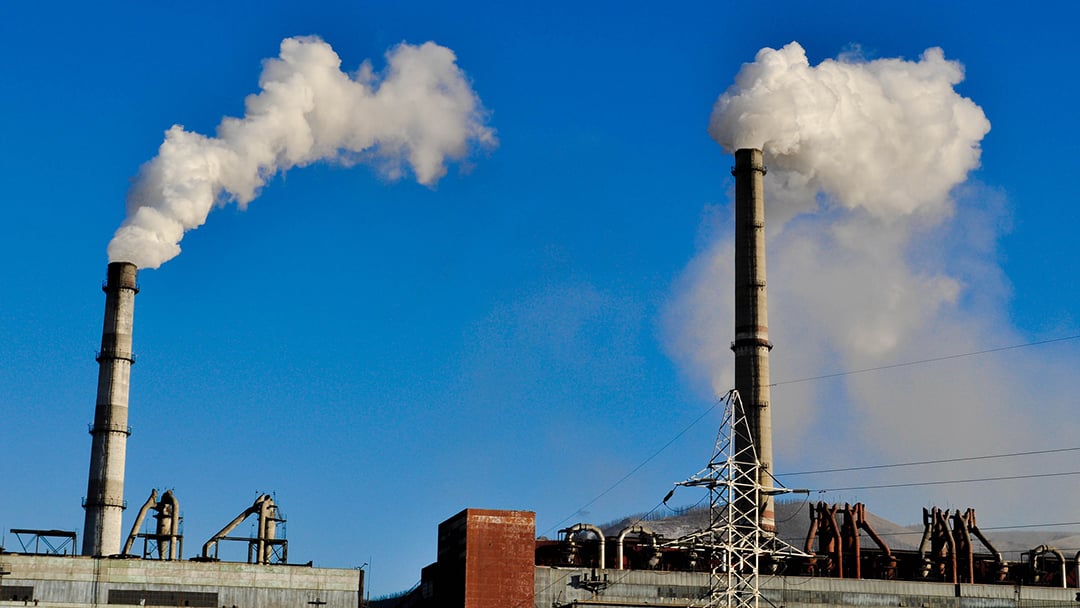 Report: Pollution Leading Cause of Death Worldwide
Jan. 17: Pollution causes 10 million deaths per year, according to an upcoming report written by 50 researchers and policymakers, including Chicago-based energy experts.
---