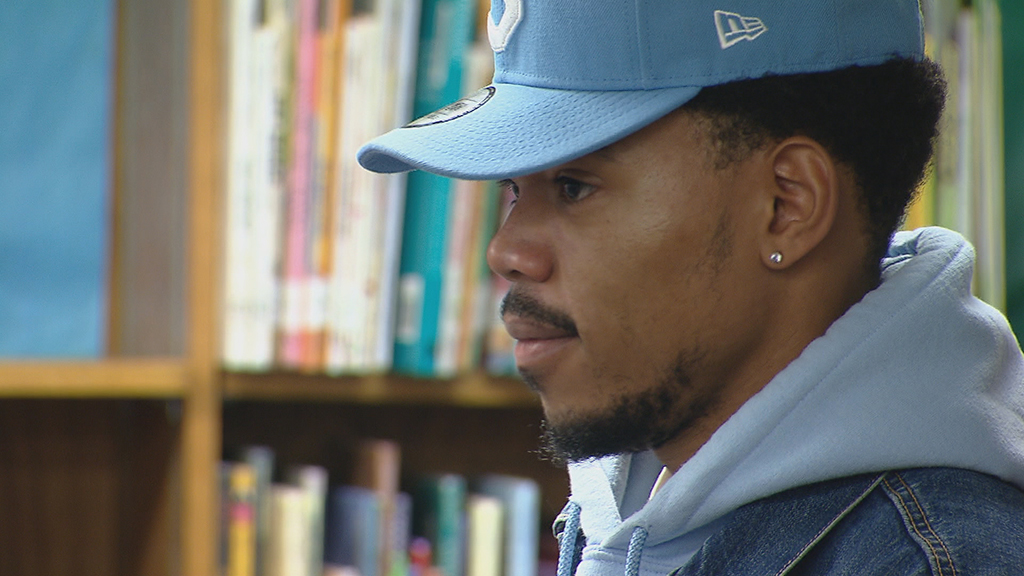 Chicago native Chance the Rapper has named 10 Chicago Public Schools which will each receive $10,000 donations from his nonprofit organization, SocialWorks. (Chicago Tonight)
In his ongoing quest to help fund Chicago Public Schools, Chance the Rapper announced Tuesday he will make 10 separate donations of $10,000 to elementary and high schools across the city.
Days after giving $1 million to the district itself to support arts and enrichment programming, the 23-year-old Chicago-born rapper named 10 individual schools that would each receive a gift from his nonprofit organization, SocialWorks.
Those schools include:
Westcott Elementary, 409 W. 80th St.
Davis Elementary, 3014 W. 39th
Jackson Elementary, 917 W. 88th St.
Carroll Elementary, 2929 W. 83rd St.
Clemente High School, 1147 N. Western Ave.
Robeson High School, 6835 S. Normal Blvd.
Orr High School, 730 N. Pulaski Road
Hirsch High School, 7740 S. Ingleside Ave.
Juarez High School, 1450 W. Cermak Road
Fenger High School, 11220 S. Wallace St.
For Westcott Elementary Principal Monique Dockery, that money will help preserve after-school math and reading programs that would have been cut following the district's school spending freeze announced last month.
"There's a lot that needs to be prioritized," Dockery said Monday, "but knowing that it will all be for my students and their academic improvement because we did move to a Level 1 school this year and we want to be able to maintain that. So those after-school programs will help."
The West Chatham neighborhood school of 375 mostly low-income, African-American students originally saw about $97,000 frozen from this year's budget, but that total was later reduced by more than $20,000 after CPS partially rolled back those cuts in its poorest schools.
Westcott hosted Chance's press conference Monday where he announced SocialWorks would give $10,000 to individual schools for every $100,000 donated, beginning with his own $1 million gift.
These are only matches from the first 1M on Monday become an active part of the solution with your Voice #SupportCPS https://t.co/8rOIFuczrj https://t.co/7Klbtafz5Z

— Lil Chano From 79th (@chancetherapper) March 9, 2017
---
Dockery's school was the first to be named as a donation recipient. She said that money and the meeting itself came as a shock after she answered a "random phone call" from Chance's assistants on Sunday.
"He wanted it to be a surprise," she said Monday, referring to the gift. "And he got us this time. I definitely was surprised."
Chance said he's discussed donations with fellow Chicago rapper Common and other local businesses and organizations. On Tuesday, he tweeted out thank you's to Scooter Braun, a New York businessman who owns two record labels, and comedian Hannibal Buress, a Chicago native, for "investing in the kids."
---
Chance – real name Chancelor Bennett – grew up in West Chatham and attended Jones College Prep High School. He told reporters late last week he was frustrated by the "vague answers" he received during a meeting with Gov. Bruce Rauner to talk about funding for the cash-strapped school district.
He had pointed comments for Rauner on Monday, telling the governor bluntly to "do your job."
In December, Rauner vetoed $215 million in state dollars that CPS had anticipated in its fiscal year 2017 budget, saying those funds were ties to statewide pension reforms that have not yet been reached. The governor has also put blame on the district for its years of fiscal mismanagement.
Following their meeting, Rauner has also offered up two funding plans of his own – using Chicago's surplus of tax increment financing, or having legislators pass a pension overhaul that would save the state money it could then direct to CPS.
CPS has filed a lawsuit against Rauner and the state alleging its education funding system violates its students' civil rights. The district has also threatened to end the school year more than two weeks early and cut some summer school programs if it cannot fill its budget hole – which comes as a major concern for students at Westcott and across CPS.
"This is their safe haven," Dockery said. "We have a lot of dedicated staff who volunteer so much time, I'm glad I don't have a staff that require payment for everything that they do. But people want to be compensated when they work. I don't have a lot of nickel-and-dime kind of people working.
"They love the children and that's first and foremost in their work – you have to love the children here in order to do the work that we do."
Follow Matt Masterson on Twitter: @byMattMasterson
---
Related stories: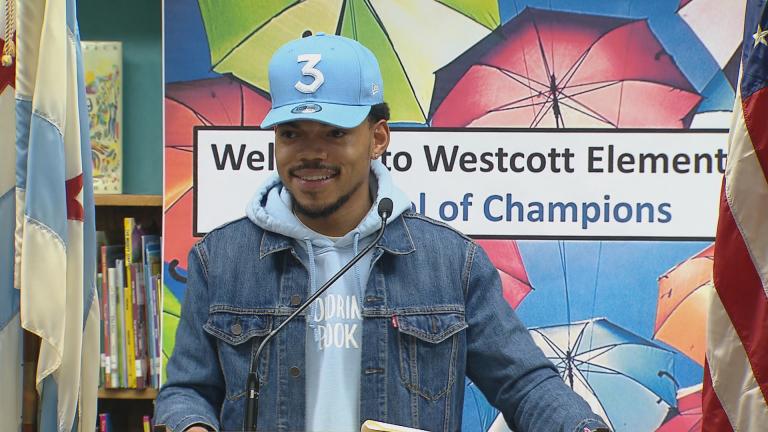 Chance the Rapper Donates $1M to Chicago Public Schools
March 6: The Grammy winner announced a $1 million donation to CPS, just as Gov. Bruce Rauner's office presented new ideas to rescue the cash-strapped district from its funding wreckage.
---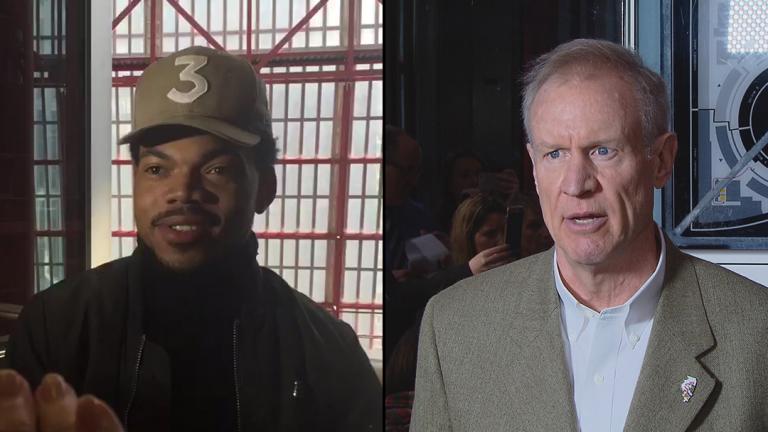 Rauner Gets a Rap After Taking a Chance
March 3: Fresh off of his Grammy glory, Chicago's 23-year-old Chance the Rapper used his celeb status to score a private meeting Friday with Illinois Gov. Bruce Rauner to discuss Chicago Public Schools.
---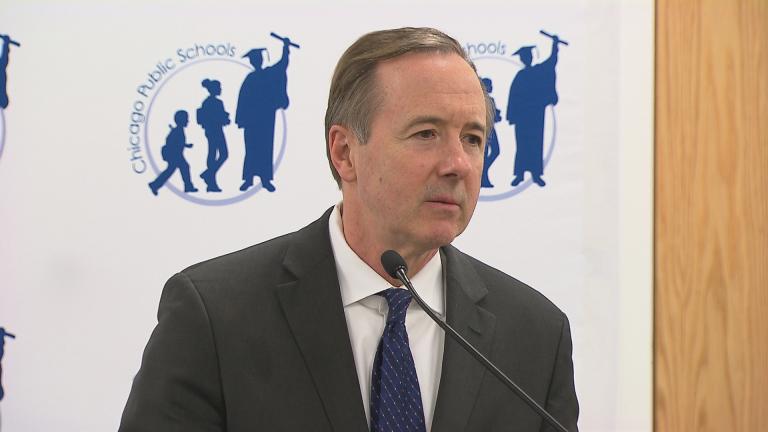 Cash-Strapped CPS Files Motion, Threatens Shorter School Year
Feb. 27: Chicago Public Schools students could be in for a shorter school year.
---