Celebrity comes with cachet that typically comes in the form of endorsements, access to exclusive and swanky soirees, maybe a book deal or a Hollywood mansion.
Fresh off of his Grammy glory, Chicago's 23-year-old Chance the Rapper used his celeb status to score a private meeting with Illinois Gov. Bruce Rauner to discuss Chicago Public Schools.
"I'm here because I'm a dad, I'm an after school teacher," the rapper said when he left the governor's Chicago office "a little bit flustered" after roughly 40 minutes.
But shortly thereafter, Chance tweeted "Chicago Public Schools and I did not lose today. Please don't let that become the narrative. Monday morning I'll have a plan."
Chicago Public Schools and I did not lose today. Please don't let that become the narrative. Monday morning I'll have a plan.

— Lil Chano From 79th (@chancetherapper) March 3, 2017
---
Chance said he and Rauner talked about $215 million missing from CPS's budget after the governor in December vetoed the funding. Rauner says that money was contingent on legislators passing a comprehensive measure to reduce the state's pension costs – something which still hasn't happened. 
CPS officials have announced a series of cuts in recent weeks to fill the hole, including a threat of closing school weeks early this June.
"I asked him about funding CPS with that $215 million that was discussed in May of last year and was vetoed in December over, you know, political arguments and s**t. And, you know, the kids are on the table right now," Chance said. "He (the governor) asked me where the $215 million was going to come from."
Chance said Rauner gave him a lot of "vague answers" and that "it sounded like something may be happening next week" when the House and Senate return to Springfield.
Senators partially advanced a bipartisan package that's come to be known as the "grand bargain" last week, but then stopped after Democrats, including Senate President John Cullerton, accused Rauner of interfering.
Rauner on Friday called the allegation that he'd scuttled the plan "ridiculous."
"It's goofy. We've been trying to get a grand bargain and compromise and a balanced budget for months and months," he said. "Nobody wants a grand bargain more than me and I'm willing to compromise."
The governor says he and Chance exchanged phone numbers, and that he's willing to work together "through the weekend" in advance of Tuesday's legislative session in hopes that the young music impresario can help to craft a solution that will pump more money into CPS and all low-income schools.
Video: Rauner recaps his meeting with Chance the Rapper.
"Chance was very focused on getting quickly more money for CPS right now, and I share his passion," Rauner said. "What we agreed we'll try to do is focus, you know the General Assembly comes back into session, I think Tuesday,  to see ... maybe – he and I (and I said maybe if he's got a staff member or a trusted person who advises him on education issues), I'd love to talk to them too. Maybe we could figure this out in the next few days and maybe we could together propose something on Tuesday."
Some have questioned why Rauner, a Republican, would meet with Chance given that his raps often contain explicit words and references to drugs.
A Democrat, Rep. Lou Lang of Skokie, took to twitter to ask:
"@GovRauner meets with @ChancetheRapper about #CPS but not lawmakers? What's next? Negotiated budget w/ @ChiefKeef?"
.@GovRauner meets w/ @chancetherapper about #CPS but not lawmakers? What's next? Negotiates budget w/ @ChiefKeef? #twill

— State Rep. Lou Lang (@StateRepLouLang) March 3, 2017
---
Chief Keef, born Keith Cozart, is a Chicago-raised rapper whose once promising music career has been derailed by a string of run-ins with the law, including an arrest in Los Angeles last month in connection with a home invasion.
Republican Rep. Jeanne Ives of Wheaton was likewise scornful on social media, tweeting "If Gov. Rauner is going to let foul mouthed Rapper help make state education decisions, we are all doomed."
If Gov. Rauner is going to let foul mouthed Rapper help make state education decisions, we are all doomed.

— Jeanne Ives (@JeanneIves) March 3, 2017
---
When asked by reporters to respond to such criticism, Rauner repeated a common refrain: That he is in constant contact with lawmakers from both sides of the aisle.
Rauner also says he met with Chance at the Rapper's request because he believes Chance has a "passion to have a better future for disadvantaged young people. I think he genuinely cares. I do. And I respect that."
Rauner says he told Chance: "You've got an incredible voice, a voice speaking to young people and also speaking on behalf of young people. That voice can be a voice for good, and a voice for change for better schools and more economic opportunity for everybody in Illinois, everybody in Chicago," Rauner said. "I said, 'It's an incredible opportunity to change our system, if we stood together, Chance. I have some power. I have power in some ways. You have great power in other ways. If we stood together, work together, to figure this out, I think we could get big things done."
The tête-à-tête was originally scheduled for Wednesday, but Tuesday's storms meant the governor instead spent the morning surveying tornado damage in Ottawa.
Chance, born Chancelor Bennett, has some political pedigree: His father, Ken Bennett, worked for President Barack Obama, Chicago Mayor Rahm Emanuel and former Chicago Mayor Harold Washington; the elder Bennett currently serves as a public policy executive with the city's tourism marketing board, Choose Chicago.
Before getting onto the James R. Thompson Center elevators with his handlers, Chance said "I want people to do their jobs," he said – of politicians, and the media.
"Like seriously. If all your publications that you guys work for … and the international and national publications out there – Complex, Billboard, people that post about me walking down the street and s**t – could give a comprehensive history of how we ended up here."
It would take more than a brief meeting to cover such expansive ground; the answer covers generations of Illinois students and policy-makers alike, and pinballs from racial segregation to CPS administrators' choices to a divide between rich and poor districts due to Illinois' heavy reliance on property taxes to fund schools before landing on the current partisan stalemate that's left CPS strapped and the state without a budget for the past 20 months. 
---
Related stories: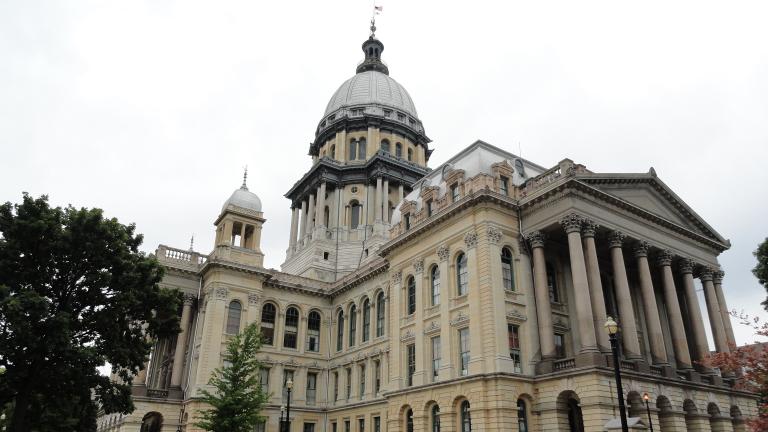 'Grand Bargain' on Budget Hits Grand Thud
March 1: The state Senate was scheduled to take final votes Wednesday on a plan to end Illinois' budget impasse. Instead, it adjourned without any action.
---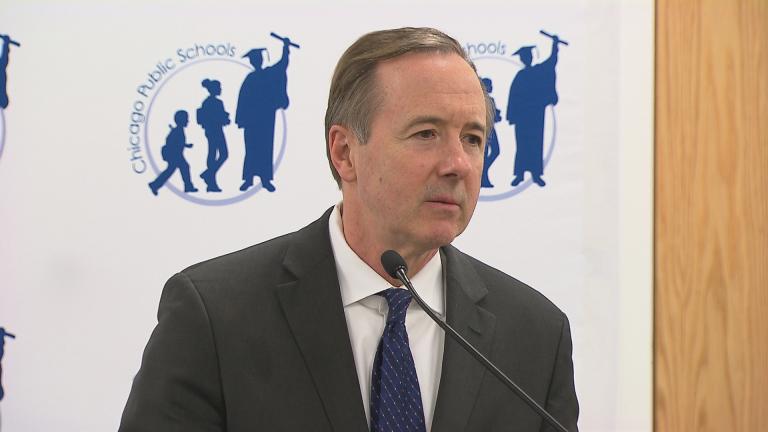 Cash-Strapped CPS Files Motion, Threatens Shorter School Year
Feb. 27: Chicago Public Schools students could be in for a shorter school year.
---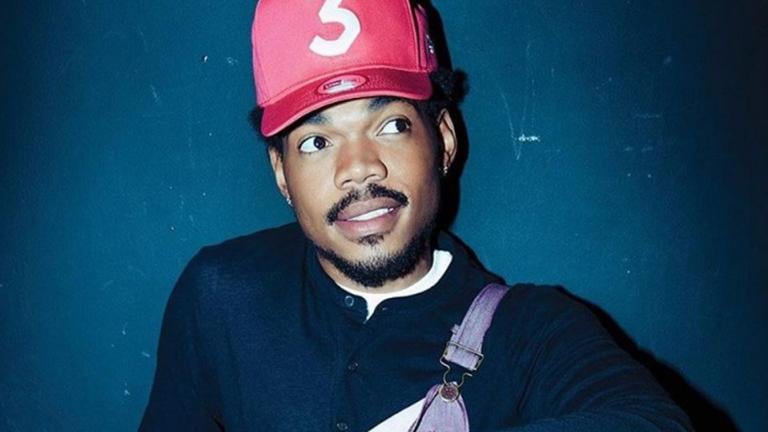 Chance the Rapper's 3 Grammy Awards 'Incredible,' 'Unfathomable'
Feb. 13: The West Chatham native's historic performance at the Grammy Awards, winning three awards without a record label, was both "incredible" and "unfathomable," say longtime family friends.
---