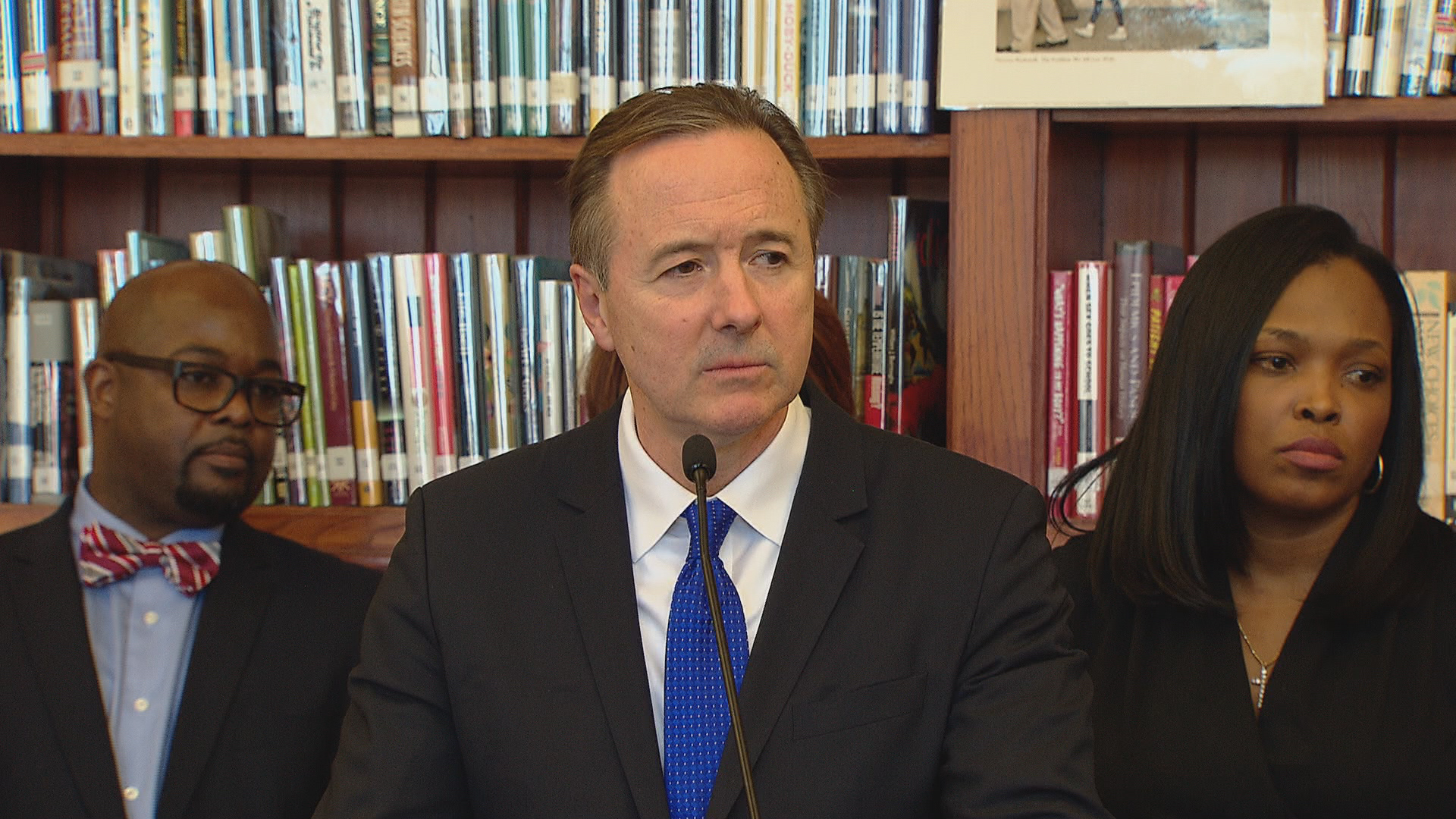 In a letter to district principals, Chicago Public Schools CEO Forrest Claypool said he wants to be responsive to community concerns and mitigate the most "disproportionate impacts" of district budget cuts. (Chicago Tonight)
Chicago Public Schools announced Friday it will return $15 million in frozen discretionary funds to high-poverty district schools, citing a "disproportionate impact" that freeze had on predominantly African-American and Hispanic schools.
"After the freeze was announced, we heard strong concerns from members of both the African American and Hispanic communities," CPS CEO Forrest Claypool and Chief Education Officer Janice Jackson said in a letter to principals Friday. "While we cannot make this freeze equal in all schools, we want to be responsive to those concerns and mitigate the most disproportionate impacts."
Find out how your school is impacted in the school-by-school breakdown below.
The move comes days after a Chicago Sun-Times report that found the recent CPS budget freeze affected Hispanic schools at twice the rate of white schools.
All but two members of the district's Latino Advisory Committee resigned in protest Wednesday and former interim CPS CEO Jesse Ruiz spoke before the Chicago Board of Education, saying the district "lost the moral high ground" in its ongoing lawsuit against the state, going from "victim to perpetrator of its own 'method of administration.'"
The freeze was announced earlier this month as CPS works to fill a $215 million hole in its budget left after Gov. Bruce Rauner vetoed state funding intended for the cash-strapped district. The governor claims those funds were tied to statewide pension reforms that have not yet been achieved.
Ruiz told Chicago Tonight he was pleased to see CPS reassess its decision and believes the issue could have been addressed differently had district officials engaged more with the Latino council. But on top of CPS, Ruiz also puts blame for the cuts squarely on Rauner.
"If a natural disaster hit Chicago schools, the governor would act," said Ruiz, who now serves as board president of the Chicago Park District. "Well they're facing the same type of crisis, except it's man-made. I hope the governor truly acts because this is an unfortunate incident that's frankly caused by the failure to get that funding. We wouldn't have even had these cuts if the governor hadn't vetoed that bill. And I don't lose sight of that."
CPS says it will provide schools receiving federal Title I funds up to $57 per student, and no school will see a freeze of more than $300 per pupil. A district spokeswoman also said this move is covered under CPS' revised budget, which was approved by the board Wednesday. 
Four staff wide furlough days and the discretionary spending freeze had cut the district's budget hole down to $111 million. But with Friday's announcement, the district says its deficit has expanded to $129 million.
Without a funding stream or a deal with Springfield to balance its budget, CPS says it may have to resort to "more painful" cuts. Those could include staff layoffs or shortening the school year.
Chicago Teachers Union President Karen Lewis has repeatedly called on CPS and Mayor Rahm Emanuel to explore progressive revenue streams to help fund the district. In a statement Friday, Lewis criticized Emanuel for his reaction to what she called another "front-page embarassment."
"The latest directive is both arbitrary and random," Lewis said, "and leaves us asking why our school communities had to suffer from the anxiety of this latest round of budget cuts in the first place."
District-run schools saw half of their discretionary funds – dollars saved to use for supplies, field trips and additional programming – frozen by the district, totaling $46 million. Charter schools were also expected to have $18 million frozen from their fourth-quarter payments, but CPS now says that total will be trimmed to $15 million.
The Sun-Times reported that schools with majority Hispanic student populations saw an average of 1.8 percent frozen from their total budgets. African-American schools had 1.6 percent frozen, while predominantly white schools saw only 0.8 percent frozen.
"We are pleased to see CPS reverse their terrible decision to disproportionally cut money from the budgets of schools that serve low income children who are Hispanic and African American," Illinois Education Secretary Beth Purvis said in a statement Friday. "Now is the time for CEO Claypool to engage in a constructive process to pass a balanced budget with changes that would help schools across the state, including those in Chicago."
At the Board of Education's monthly meeting Wednesday, President Frank Clark called the disparate impact of the budget cuts an "unintended consequence." The district also announced it will implement an appeals process through its budget office for schools that were hit hardest by the budget freeze.
But on Friday, the district said it does not expect those appeals to result in any "significant increased expenses."
"CPS lobbied in Springfield for permission to raise taxes on Chicagoans by $342 million this year alone and received $88 million in TIF funds from the City specifically for our operating budget," Claypool and Jackson said in their letter.
"We will raise taxes to the legal maximum next year and continue to request one-time TIF dollars be transferred to pay for operations instead of capital (a stop-gap move that will only exacerbate our problem in the years to come). We have cuts hundreds of millions in administrative costs in the last 18 months alone and will continue to streamline operations, but we can no longer shield the classroom from the State's discriminatory funding."
Follow Matt Masterson on Twitter: @byMattMasterson
---
Related stories: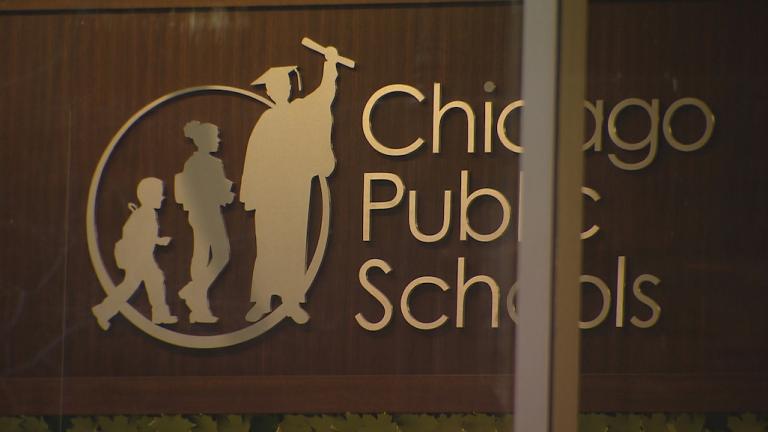 Majority of CPS Latino Council Resigns Amid Budget Cuts
Feb. 22: Nearly all members of a Chicago Public School advisory council turned in resignation letters to the city's Board of Education on Wednesday morning, citing the disproportionate effect of district budget cuts on Latino schools.
---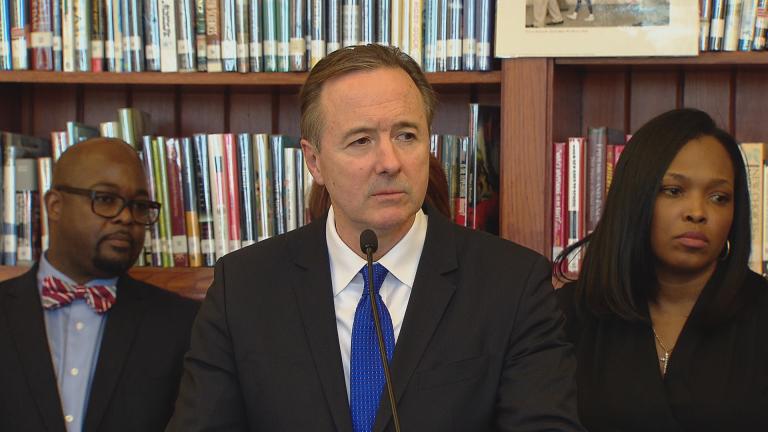 CPS, Parents Claim Civil Rights Violations in New Suit Against State
Feb. 14: Chicago Public Schools and five local families announced Tuesday they have filed suit against the state of Illinois in an effort to force equitable funding for the cash-strapped school district.
---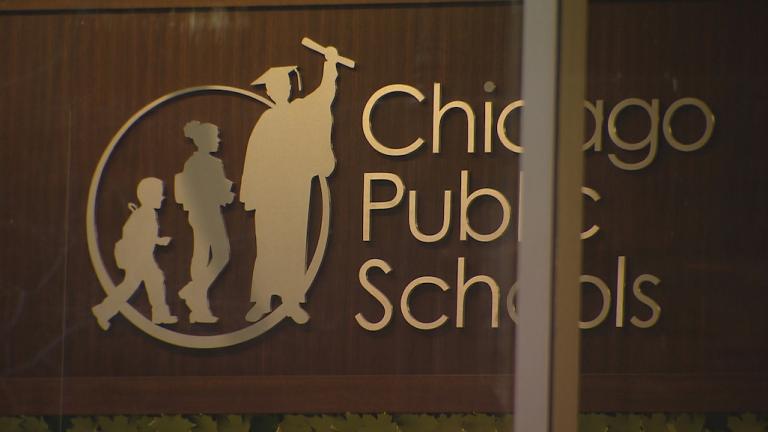 CPS Freezing up to $69M in School Spending to Help Fill Budget Gap
Feb. 6: Chicago Public Schools announced Monday it will implement new cost-saving measures as it works to fill its 2017 budget hole, this time freezing as much as $69 million in school discretionary funds.
---