As the Trump administration prepares to toughen enforcement of immigration laws, a top political opposition leader from Mexico is in Chicago to speak to the city's immigrant community.
Andres Manuel Lopez Obrador arrived as hundreds of protesters took to the streets Monday to voice opposition to President Donald Trump.
Obrador, a candidate for Mexican president, spoke Monday evening at an event in Pilsen to "confront a campaign of hatred and violation of human rights" – referring to Trump and the rhetoric and stepped-up enforcement against undocumented immigrants. 
According to an invite sent out to local politicos, Obrador will "meet with immigrant clubs, trade unions, social organizations, the community in general, as well as U.S. academics and intellectuals who possess civic, social and democratic values with whom he can create alliances to form a national defense front to support and defend the immigrant community."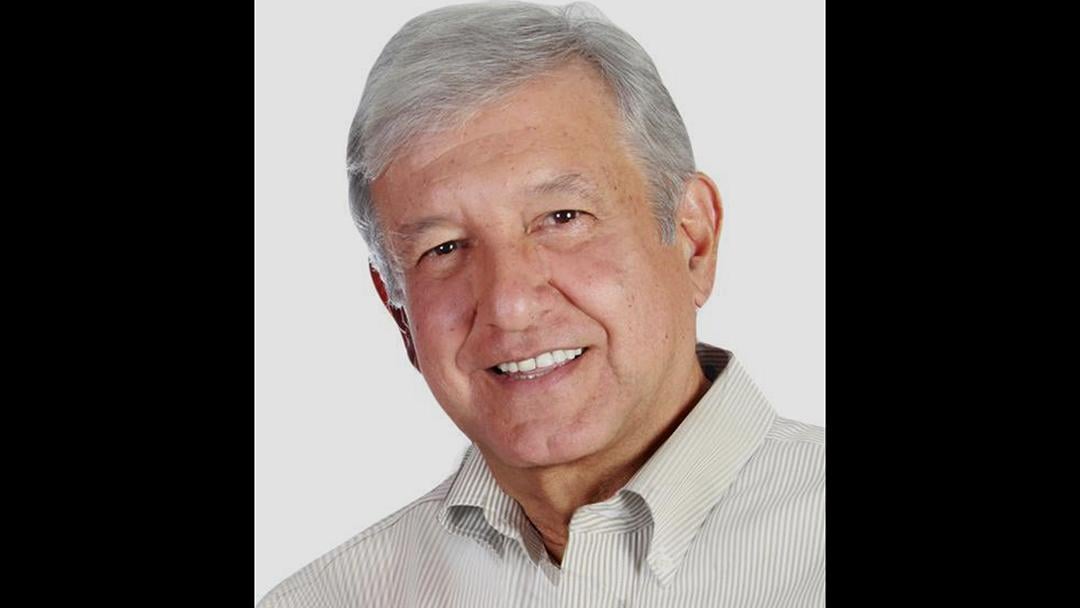 Obrador has run twice before for president of Mexico, and is currently polling as the front-runner to replace President Enrique Pena Nieto. Obrador is seen as a far left populist.
Monday night, he is holding a rally at Benito Juarez Community Academy in Pilsen, as the Mexican government talks up its efforts to fund a legal defense for immigrants in this country to help fight deportation or help repatriate to Mexico if in fact they do leave.
The event is being attended by prominent Latino elected officials who say Obrador has an important message for Chicago's Latino community.
"Chicago has the second largest concentration of Mexican Americans in the country," said Cook County Commissioner Jesus "Chuy" Garcia (D-Chicago). "Mexicans send $25 billion in support for their families in Mexico, so the Mexican-American community plays an increasing role in Mexican politics. Obviously, with the Trump administration toward Mexican-Americans, it is a good time (for Obrador) to come here to show concern."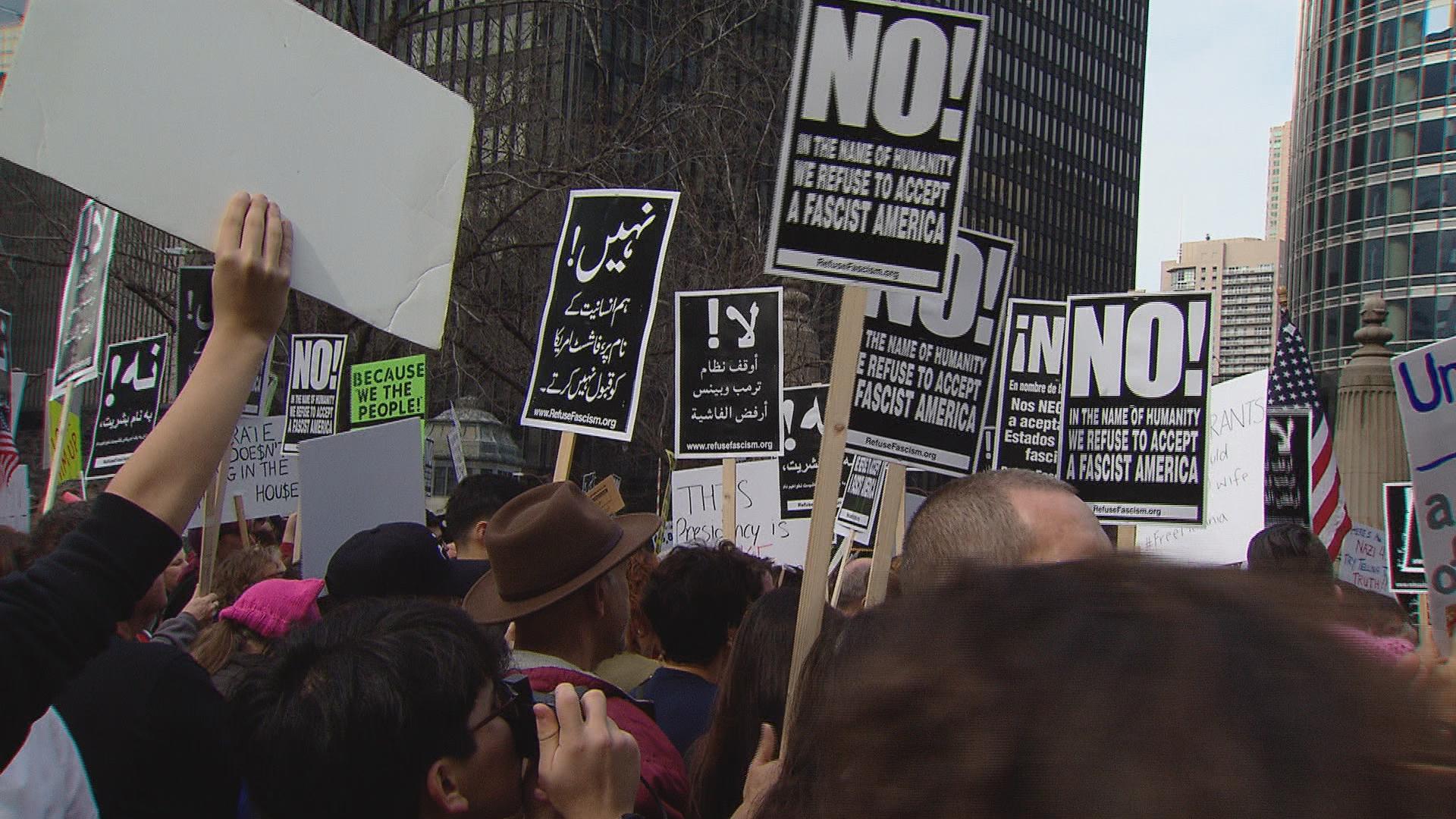 This event was one of several rallies and protests in Chicago and around the country. A protest downtown was referred to by organizers as "not my President's Day." A group of several hundred people, largely driven by the travel ban and immigration crackdown, gathered around Wabash Avenue and Wacker Drive, across the river from Trump Tower to express their displeasure.
At the same time, Mayor Rahm Emanuel took the unusual step of presiding over a naturalization ceremony of new U.S. citizens, happening at City Hall, which was otherwise closed Monday to observe the holiday.
Some 25 people from 15 different countries officially received their citizenship and were sworn in.
"On this President's Day, there is no better way to honor American values and ideals of what it means to be a citizen than to have 25 different individuals from 15 nations that come from the Atlantic, the Pacific and the Rio, and come to a place called Chicago and call it home," Emanuel said.
The mayor and others have vowed to keep Chicago a sanctuary city, despite the president's executive order that denies federal funding. This battle could play out in court.
If the president chooses to withdraw all federal funding, the city would likely challenge that as unconstitutional – noting that perhaps it can only be limited to federal funding that has to do with immigration enforcement.
There are also efforts to extend sanctuary status to all of Cook County and legislation in the Illinois General Assembly that would make the state a sanctuary state, meaning that local law enforcement officials could not act as immigration officials or share immigration status of people they have run-ins with. Certainly, the idea would portend to be a tougher sell downstate than in Chicago.
Follow Paris Schutz on Twitter: @paschutz
---
Related stories: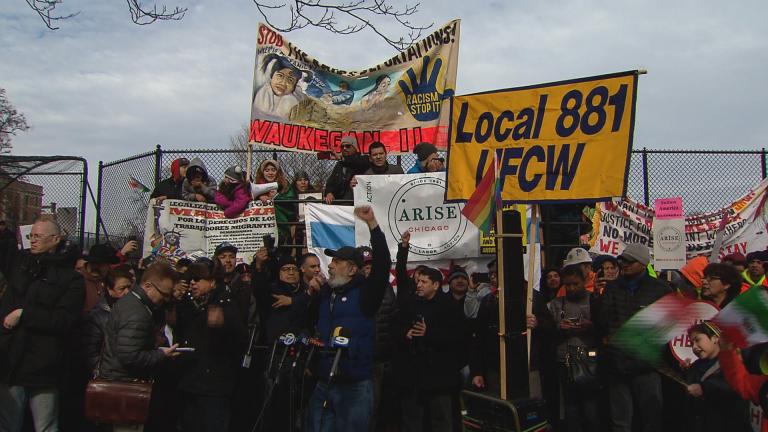 Day Without Immigrants Protests Trump Policies
Feb. 16: In Chicago, hundreds of protesters held a rally on the Near West Side Thursday morning before heading to the Federal Plaza in the Loop.
---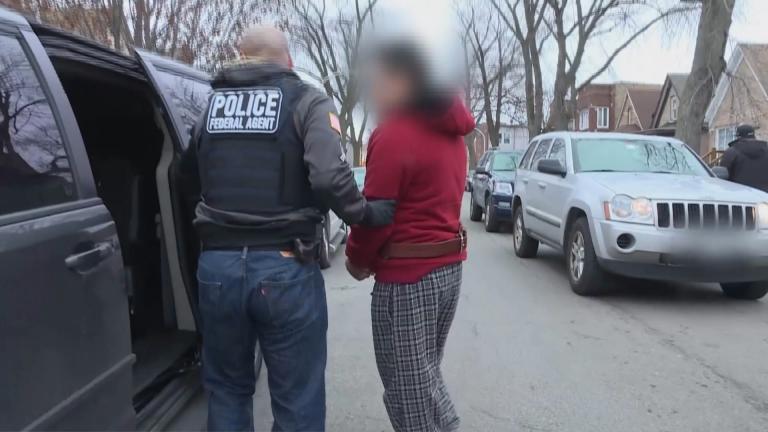 Immigration Raid Has Chicago Businesses, Residents on Edge
Feb. 13: The crackdown on undocumented immigrants has some Chicago residents on edge, while business leaders say it's impacting the local economy.
---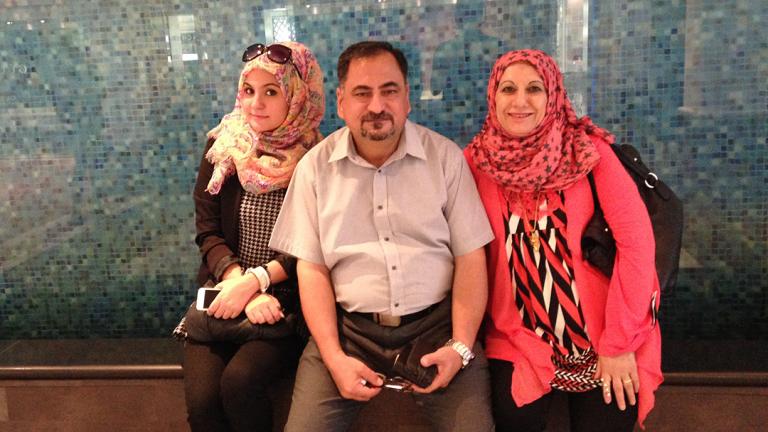 In Chicago, Iraqi Refugee Family Finds New Home, Support
Feb. 8: Among the last refugees to enter the U.S. before President Trump signed his executive order on immigration was the Al-Obaidi family from Iraq. Chicago Tonight went to meet the family and the Chicagoans who are welcoming them.
---