Among the last refugees to enter the U.S. before President Donald Trump signed his executive order on immigration last month was the Al-Obaidi family from Iraq.
When they got word in December that their request to come to the U.S. was approved, they were told to expect simple accommodations and services. But when they arrived, says Haider Al-Obaidi, what they found was "more than we expected." It began at the airport, he says, where they were welcomed like old friends, not strangers. 
Members of Mishkan Chicago wait for the Al-Obaidis to arrive at O'hare on Jan. 24.
The resettlement agency responsible for them in the first few months is Hebrew Immigrant Aid Society of Chicago, which is now a part of Jewish Child and Family Services. They found an apartment for the family and provide access to social services.
HIAS Chicago enlisted a Jewish spiritual community called Mishkan Chicago to "adopt" the Al-Obaidis, by gathering furnishings for the apartment and raising money for more months of rent and other expenses, and by being their first friends in a city where the family knows no one. 
Many synagogues in the Chicago area are adopting refugee families. Mishkan Chicago Rabbi Lizzi Heydemann says that not only do many Jews have refugee stories in their own family, welcoming refugees is in the tradition. 
"The Torah, our scripture," she explained, "is obsessed with taking care of refugees.  The Torah says in no less than 36 places that we should care for the stranger.  The way the stranger is understood, is as a refugee, somebody who has no home to go back to."
Chicago Tonight went to meet the family, who arrived just two weeks ago, and the Chicagoans who are welcoming them.

More on this story
Refugee resettlement agencies often partner with religious groups or others to help refugees settle into their new homes.
Those agencies report that interest in helping has increased, following the urgency of the Syrian refugee crisis and then the election of Trump.
In Chicago, there are six resettlement agencies working with refugees (see list below). Each group contracts with the State Department but receives relatively little reimbursement, which is why they say finding community partners to volunteer and help with fundraising is so critical. 
Ethiopian Community Association of Chicago
Jewish Child and Family Services
---
Related stories: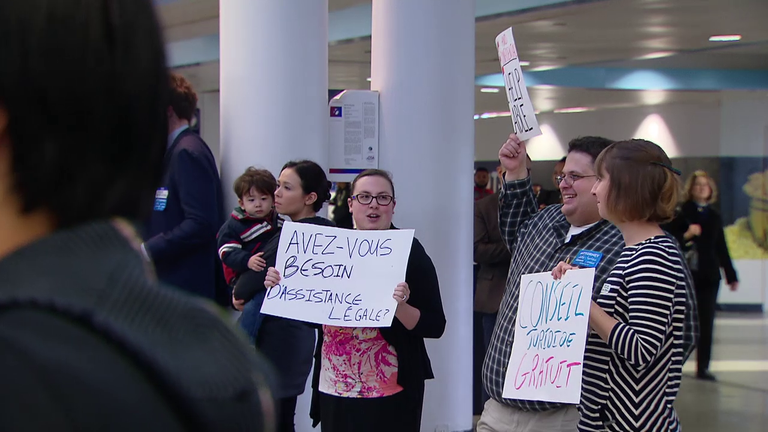 Syrian Refugees Arrive in Chicago
Feb. 7: After being turned away last week, a Syrian refugee family arrives in Chicago. Will there be a happy ending for the family or could they be turned away again?
---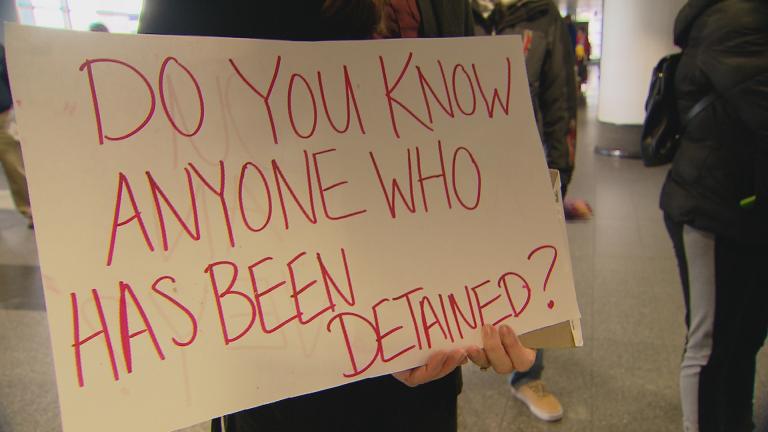 Local Officials Condemn, Question Trump Travel Ban
Jan. 30: The latest from local elected officials on President Donald Trump's travel ban after a weekend of confusion and protest at O'Hare.
---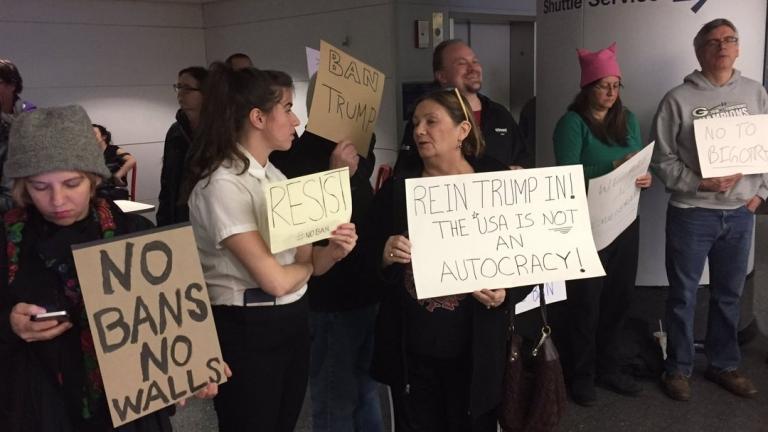 Refugees, Visa and Green Card Holders Detained, Turned Away at O'Hare
Jan. 29: What began as a regular Saturday at O'Hare International Airport grew into a dizzying scene of demonstrators and attorneys working feverishly to release travelers who had been detained by U.S. customs and border patrol officials.
---