Update: Local Officials Condemn, Question Trump Travel Ban
What began as a normal Saturday at O'Hare International Airport slowly grew into a dizzying scene of demonstrators and pro-bono attorneys working feverishly to release travelers who had been detained by U.S. customs and border patrol officials. 
By 10:30 p.m. Saturday, all of the detainees had purportedly been released following a New York federal judge's ruling blocking part of President Donald Trump's executive order that put a halt to refugees entering the U.S. from seven predominantly Muslim countries. 
All of those who had been detained at O'Hare airport had green card status, advanced parole for green card status or United States travel visas, according to attorneys present. None were refugees. 
Cheers erupt as lawyers announce "everyone detained as a result of exec order has been released" pic.twitter.com/JgPnqfPP7b

— Paris Schutz (@paschutz) January 29, 2017
An Iranian citizen and Case Western Reserve University student said his wife and their 2-year-old daughter were detained upon their flight's arrival at O'Hare airport at 9 a.m. Saturday. He was jubilant when they were both released by 10 p.m. Saturday.
Mohammed Amirisefat of Park Ridge said he had been waiting for his sister, a U.S. resident of Iranian descent, brother-in-law, a green card holder, and their 18-month-old baby since noon. He said the family was traveling to Iran to introduce the baby to Iranian relatives. 
"This is insulting. This is insane. This is not America," Amirisefat said, noting that his sister is a teacher at Oakton Community College.
After intervention from U.S. Rep. Jan Schakowsky's office, the family was released at 5:30 p.m. Saturday, according to attorneys.
Amirisefat's brother-in-law, who asked Chicago Tonight only to use his first name, Hassem, says the customs and border patrol officials seemed confused while he and his family were in custody.
"Immigration officers told me, 'It's very quick, It's very fast,"' Hassem said. "We still don't know how to do this. All of the time, we're waiting for the high level agents to tell them what to do."
Even though he had a green card, Hassem said that an agent told him that as long as he had an Iranian passport he had to be held under the new regulation.
Protesters marching in O'Hare to Customs office pic.twitter.com/YiYRQ3Bz51

— Paris Schutz (@paschutz) January 29, 2017
Various media reports say there were 18 travelers detained at O'Hare airport on Saturday as a result of the executive order, although the estimated number varied among attorneys.
Attorney Matt Pryor says one woman, a Syrian citizen with a U.S. visa who was traveling here from Saudi Arabia, was turned away and sent back. He says the woman was here to visit her mother in Valparaiso who was recovering from surgery.
Scene outside O'Hare pic.twitter.com/1BqH6JHsxr

— Paris Schutz (@paschutz) January 28, 2017
The confusion at O'Hare echoes the scene playing out at New York's JFK airport. An executive order signed by Trump puts a 120-day hold on refugees from seven predominantly Muslim countries: Yemen, Iraq, Iran, Somalia, Sudan and Libya, and an indefinite halt to refugees from Syria. The language of the order reportedly includes U.S. green card holders and visa holders from those countries, and deals with those in transit at the time of the signing of the order on a case-by-case basis.
Saturday afternoon activist groups swarmed the arrivals section of O'Hare airport's Terminal 5, chanting and marching toward the Customs and Border Protection Office. There were hundreds more protesters outside, causing police officers to eventually shut down the arrival roadway.
The scene outside Terminal 5 pic.twitter.com/ufcyaoeI6Q

— Paris Schutz (@paschutz) January 29, 2017
Mayor Rahm Emanuel reacted to the developments Saturday evening.
"Today's actions have tarnished America's standing as a beacon of hope for the free world, and there has been scant credible and confirmed information available throughout the day about the impact of the president's executive order or those detained," Emanuel said in a statement Saturday. 
"Following the stay that was granted this evening, I am calling on the federal government to immediately produce a list of the names of anyone currently being detained at O'Hare or Midway Airports, and calling on those unjustly affected to immediately be released and allowed to access legal counsel." 
Follow Paris Schutz on Twitter: @paschutz
---
Related stories: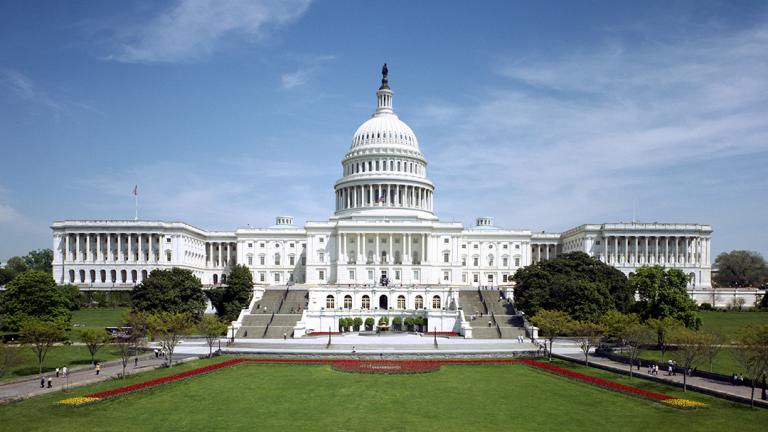 Illinois' US Senators, Reps. Respond to Trump's Executive Order on Refugees
Jan. 30: A majority of Illinois' congressional members have issued statements about President Donald Trump's executive order temporarily banning immigrants from seven predominately Muslim countries. Find out what they have to say.
---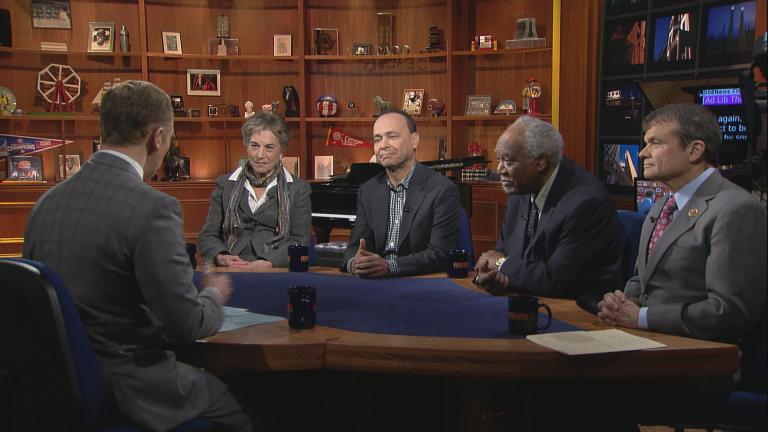 New Reality: 4 Progressives Report on Congress
Jan. 26: Republican lawmakers help President Donald Trump in his first whirlwind week in office. Democratic Congress members join us with their reactions.
---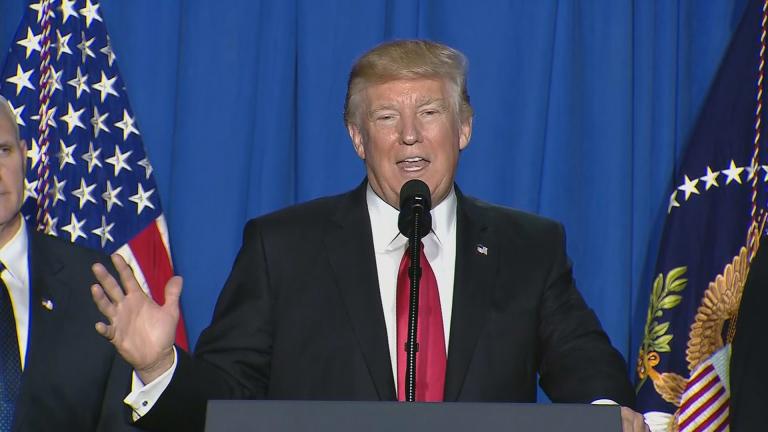 Women's March Inspires Trump Taxes March Chicago
Jan. 26: Thousands have expressed interest in a march urging Donald Trump to release his tax returns. "We want to see your taxes, Mr. President," said organizer Taran Brar.
---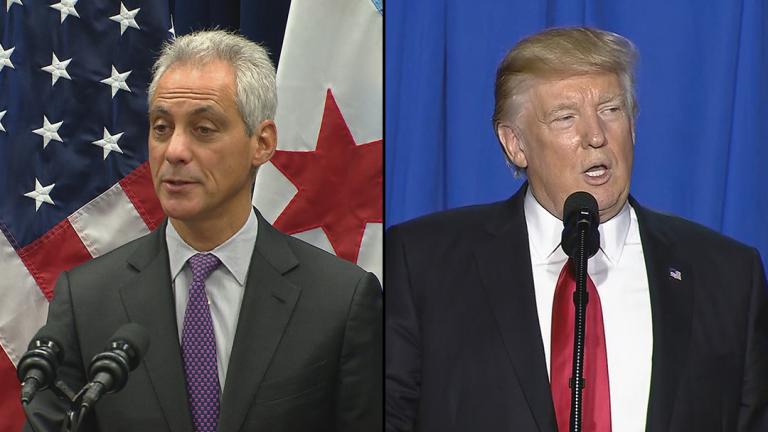 Sanctuary City Stare Down
Jan. 25: Chicago's status as a sanctuary city that harbors undocumented immigrants is on thin ice, but the mayor and other city leaders say they aren't backing down.
---