One of the dance captains of "Hamilton" on Tuesday taught a master class to students at a Chicago school for the arts. Chicago Tonight visited the Little Black Pearl Art and Design Academy in Kenwood to witness the cultural exchange.
TRANSCRIPT
Phil Ponce: This morning, one lucky classroom had a chance and did not "throw away their shot."
Gabrielle Mitchell, student at Little Black Pearl Academy: I been dancing since I was 8, so dance is really a big part of my lifestyle, so I always look to what can I do to better myself as a dancer, and this is just the perfect opportunity.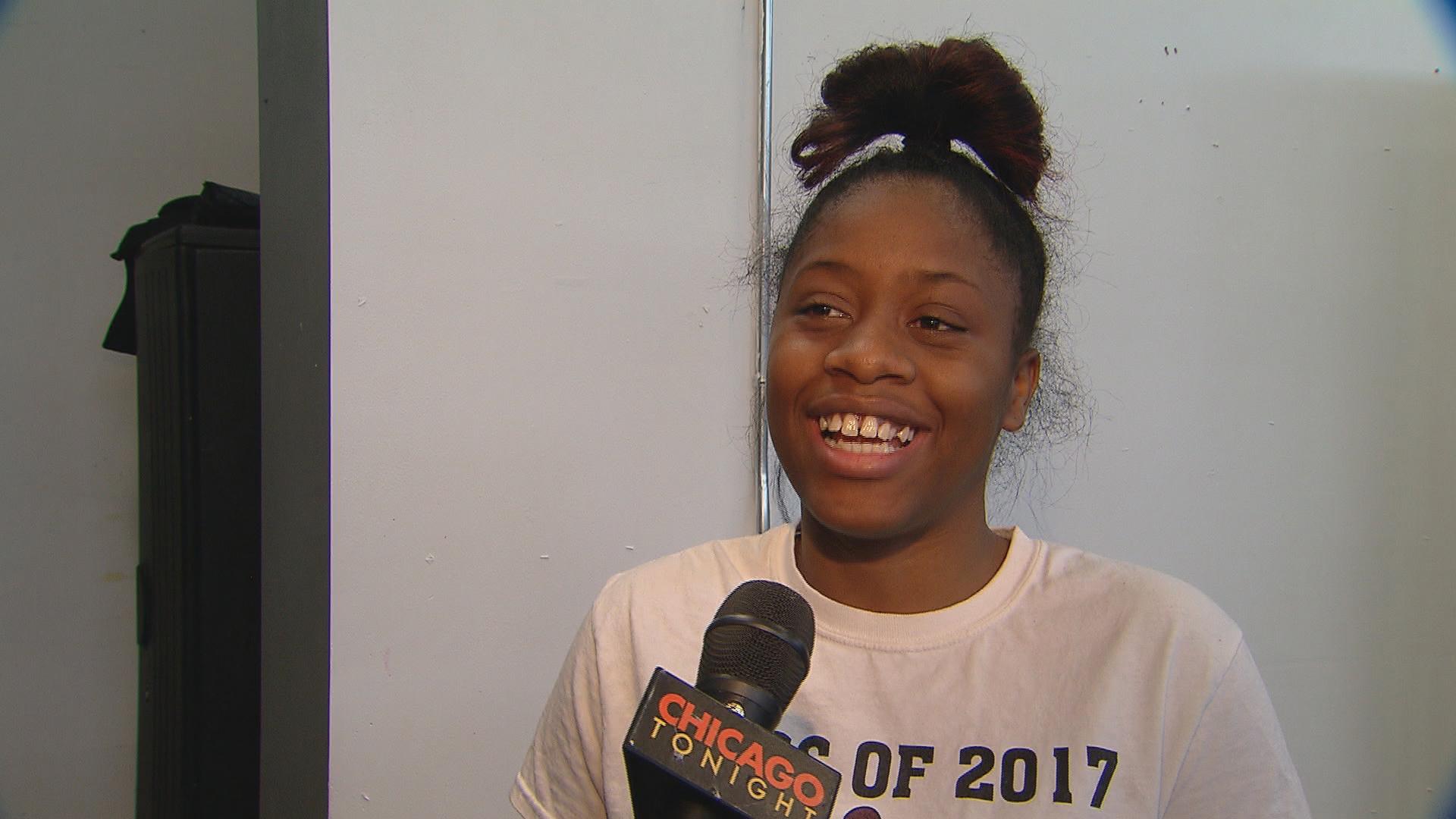 Gabrielle Mitchell
Ponce: Today's "opportunity" involved a Broadway-caliber dancer from the Chicago production of "Hamilton."
He also sees his visit to Little Black Pearl as a favorable connection.
Yossi Chaikin, dancer in "Hamilton": It's a great opportunity for me to be able to actually bring back to the community. I have been very fortunate to have people that support and help me throughout the way to get to where I am today.
If anything they always keep me on my toes, it's always fresh to have kids and teens around because they're very honest and they will tell you if they don't like something, or they like something, so it's definitely a rewarding experience.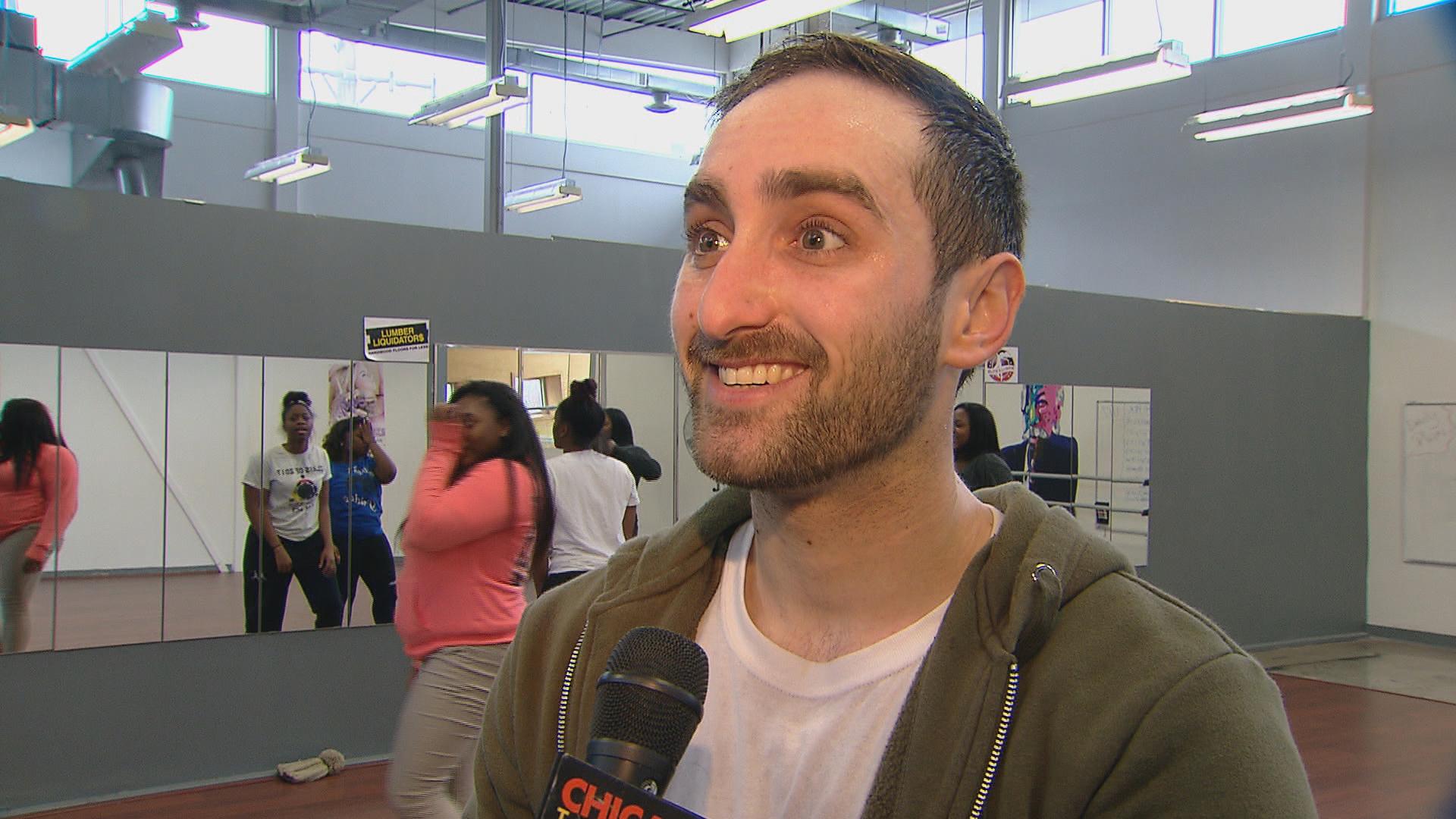 "Hamilton" dancer Yossi Chaikin. (Chicago Tonight)
Ponce: Yossi Chaikin was born and raised in Israel and educated at Julliard. Today's event was a partnership with Little Black Pearl and the Israeli Consulate.
We asked the students' regular teacher how her class reacted to the news that they'd have a special guest.
Antonea Fulgham, teacher at Little Black Pearl Academy: They are very excited. I actually sprung it on them this morning. They didn't know it was going to happen but I wanted to. That way they'd be really really pumped up for it.
I decided that instead of taking the best of the best I decided to give them all an opportunity to experience this event.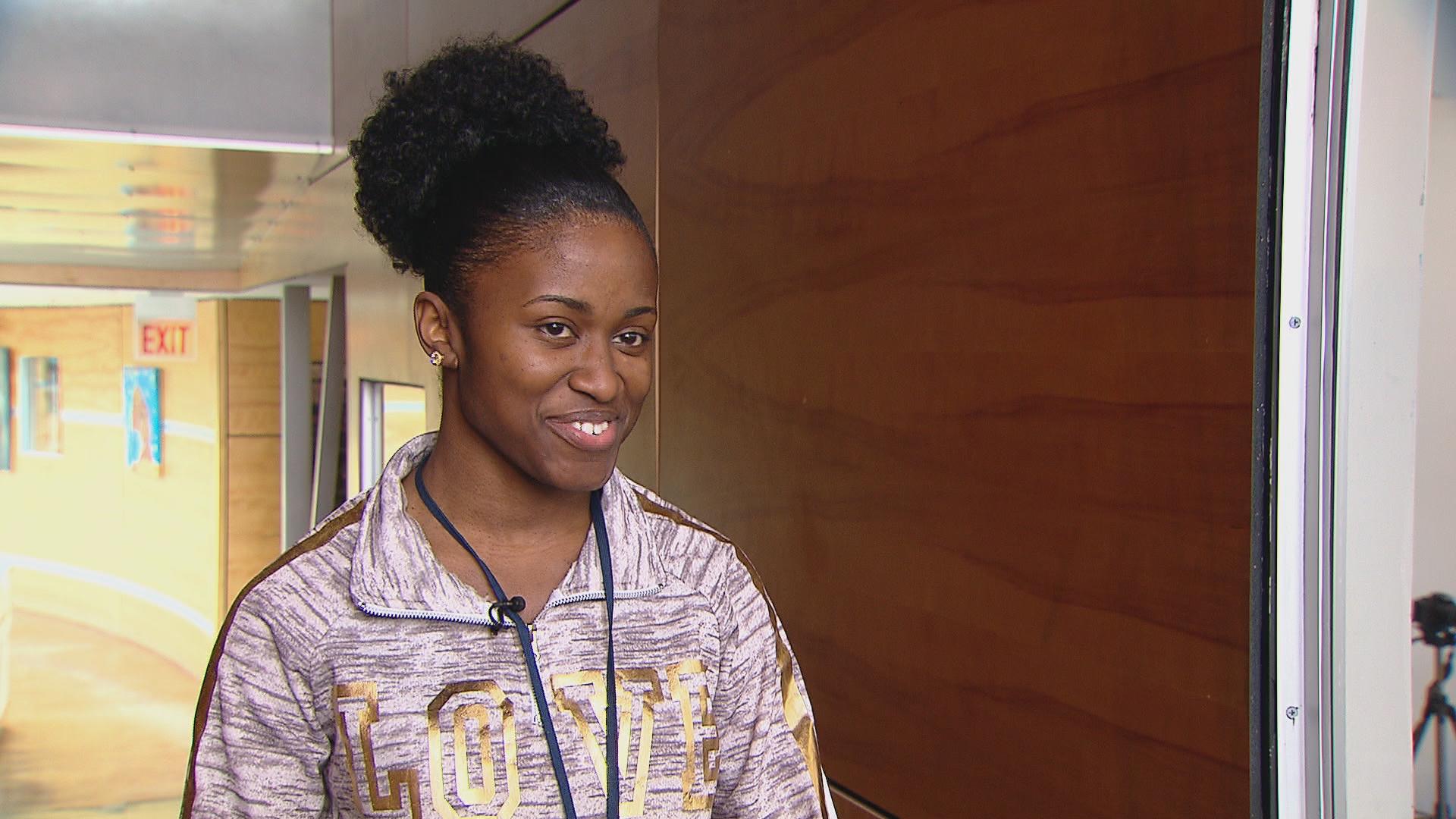 Antonea Fulgham
Chaikin: It's definitely a luxury and a privilege to be able to go back and give back to people that really need it, people that could use those small skills that I have.
Mitchell: I just had fun. Just the experience of him being a part of Broadway, and hoping one day maybe I'll be on the Broadway stage or on stage one day, it's just … it makes me excited.
Fulgham: I just hope that all of my students get as much as they could out of it.
Everybody deserves an opportunity.
---
Related stories: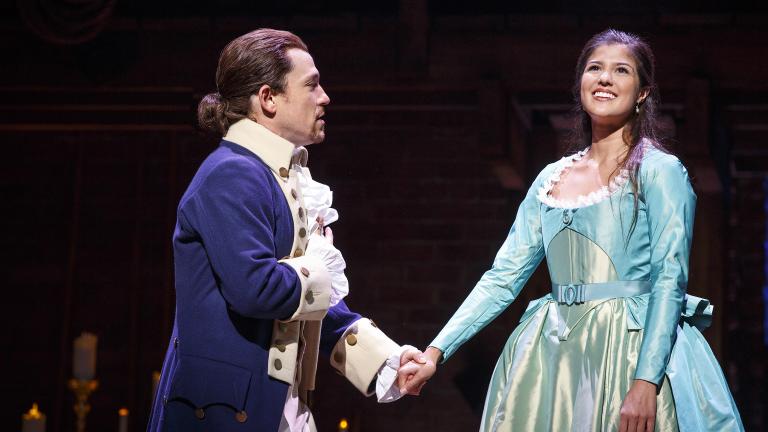 In Chicago, 'Hamilton' Actor Addresses Political Firestorm
Nov. 21: The culture wars are heating up again, one duel at a time.
---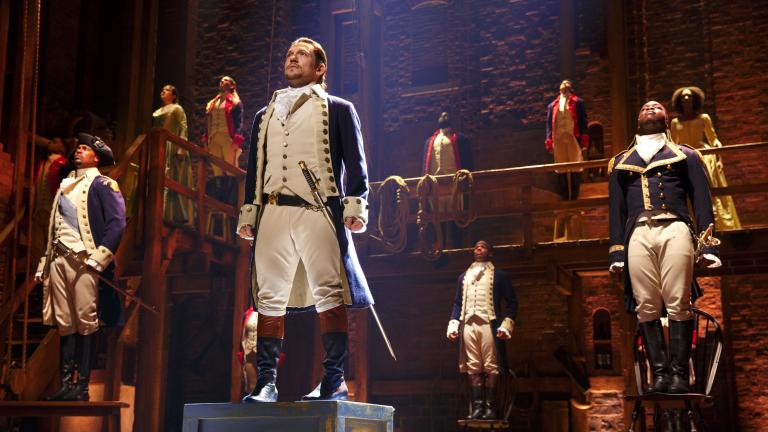 'Hamilton' Inspires New Courses at Northwestern University
Nov. 14: The influence of Lin-Manuel Miranda's groundbreaking musical has extended beyond the stage: New courses at Northwestern University delve into the true history of Alexander Hamilton and the cultural phenomenon that is the hit musical.
---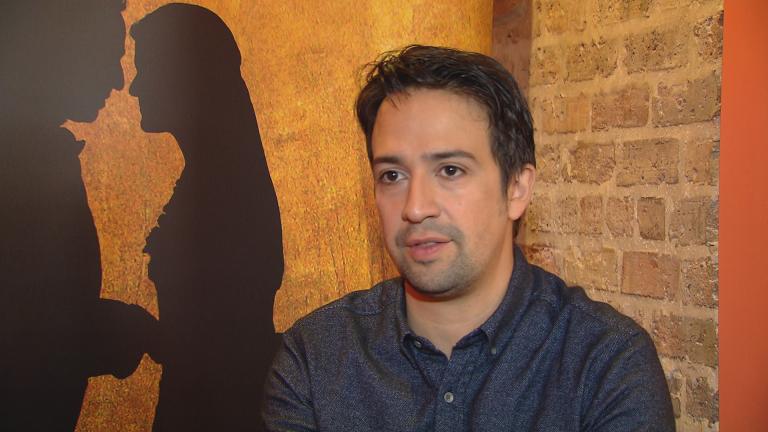 'Hamilton' Creator Lin-Manuel Miranda: Chicago is Best Theater Town
Sept. 20: "Hamilton" creator Lin-Manuel Miranda talks about Chicago, "Sesame Street" and his theatrical blockbuster.
---