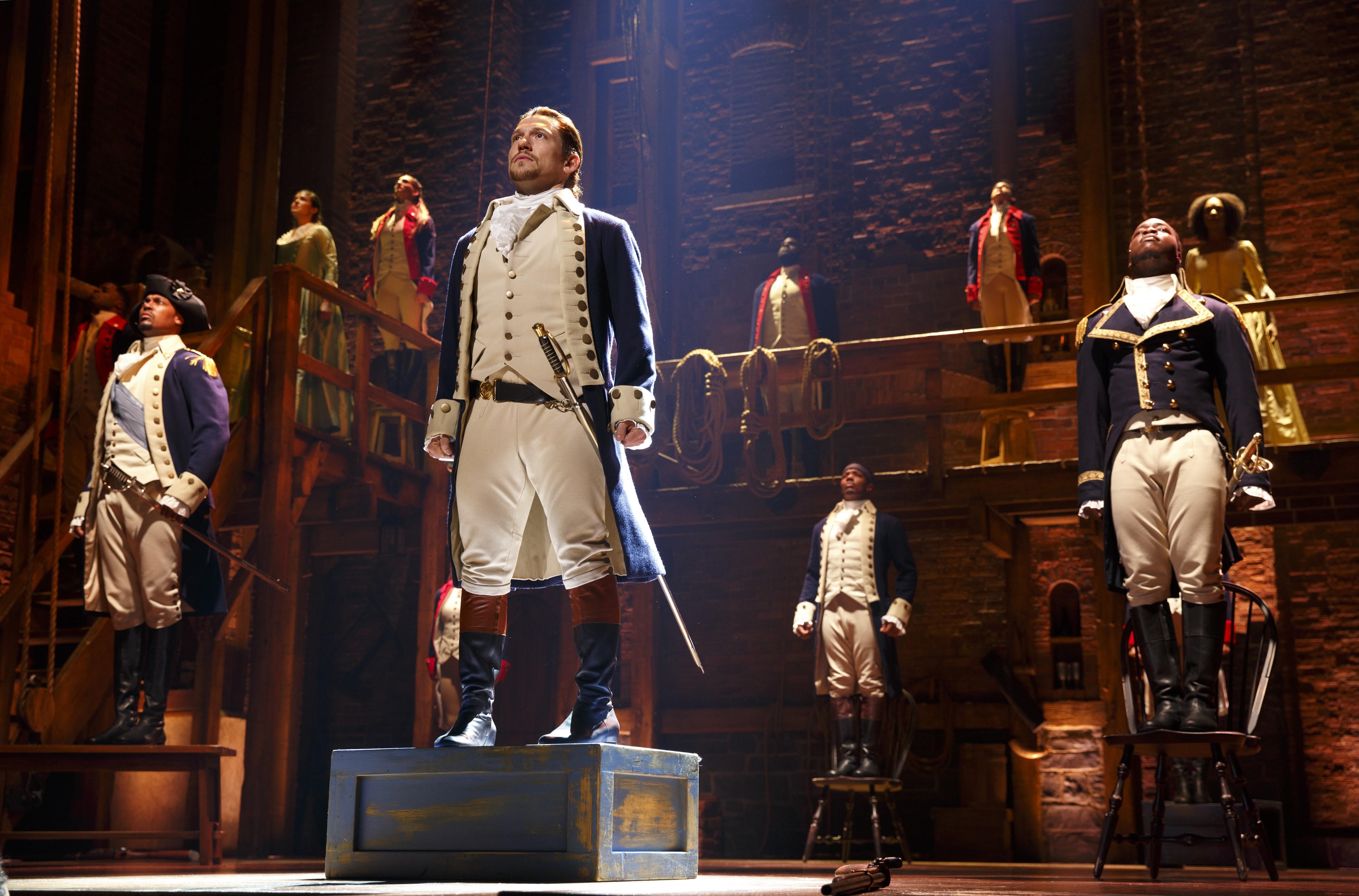 The Chicago production of "Hamilton" is at the PrivateBank Theatre through Sept. 17, 2017. (Joan Marcus / Broadway in Chicago)
Lin-Manuel Miranda's groundbreaking Broadway musical "Hamilton" has captivated audiences with its hip-hop inspired, re-imagination of the life of the Founding Father.
Since its Chicago premiere last month at the PrivateBank Theatre, the show has been the hottest ticket in town, with orchestra seats going for as much as $1,300. But its influence has extended beyond the stage: New courses at Northwestern University delve into the true history of Alexander Hamilton and the cultural phenomenon that is the musical.
Starting in January 2017, up to 130 undergraduate students at the university will be able enroll in "Hamilton's America," a course taught by professors Caitlin Fitz and Geraldo Cadava. Categorized as both history and Latino studies, the course aims to take a deeper dive into Hamilton's history while examining the contemporary importance of the musical. (In case you're wondering: Students are not required to have seen the show prior to enrolling.)
Fitz, an associate professor of history with a focus in 20th century America, will delve into such topics as Hamilton's biography, politics, masculinity, marriage, infidelity and opinions on slavery. In her lectures, she hopes to separate fact from fiction portrayed in the musical.
"Theater is effective in getting people curious and excited, but I don't think it's effective as a way to make a historical argument," Fitz said. "Once you're creating a theatrical portrayal of history, you have to change aspects of the past, emphasize some things and not others. What I hope to do is use students' interest with the musical and press further and say what the biggest context of Hamilton's life is."
Fitz argues that Miranda's portrayal of Hamilton as an immigrant can be problematic for some historians.
"Calling him an immigrant is a bit of a stretch," she said. "If you look at Hamilton's policies on immigration, he actually tends to support restrictions, namely because most of the immigrants voted for his political rivals, the Jeffersonians."
Cadava, associate professor of history with a focus in Latin America, will be tasked with covering the Latino-influence of the musical, whose cast features a lineup of predominately Hispanic and black actors. His lectures will explore the life and career of Miranda and the Puerto Rican diaspora in the U.S., as well as the modern-day influence the production has had on race and immigration.
Cadava says his curriculum was inspired by the show's song "Yorktown (The World Turned Upside Down)," which proclaims that immigrants "get the job done."
"On a grand scale, Alexander Hamilton is thinking of revolution and founding a nation," he said. "That basic desire to move to a new country and see an opportunity for upward mobility and to make a name for yourself is pretty typical of the immigrant experience."
Cadava hopes his course will help re-shape the way professors teach history.
Traditionally, he says, history is taught chronologically and is centered before or after major turning points, such as "Pre Civil War," or "Post World War II." Much like the play itself, Cadava's goal is to "re-imagine" the notion of a history education at a time when many professors are lamenting declining course enrollment and waning influence in the humanities.
"Why not introduce undergraduates to history by going through the territory they're interested in?" he asks. "What else do we want besides students to believe that history matters fundamentally and that historians have something to say about the most discussed matters of the day?"
Northwestern will offer another class in January which features a curriculum inspired by the hit musical. "Hamilton: Bullets, Banks, and Broadway" is an interdisciplinary course taught by legal studies professors Laura Beth Nielson and Joanna Grisinger. The class will feature a host of guest lecturers from various departments including theater, African-American studies, communication, political science, English and history.
Follow Reuben Unrau on Twitter: @reubenunrau
---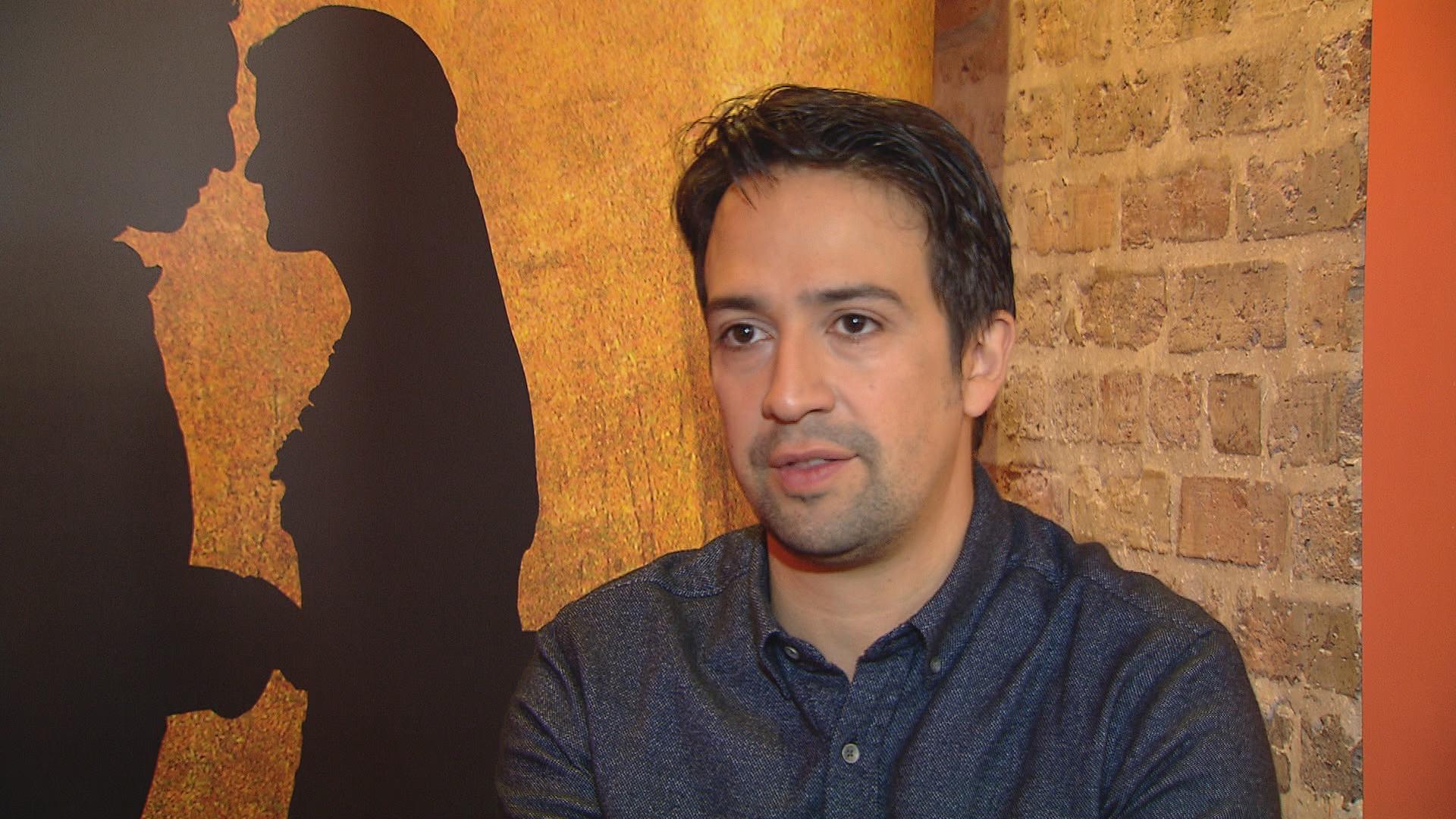 'Hamilton' Creator Lin-Manuel Miranda: Chicago is Best Theater Town
Sept. 22: "Hamilton" creator Lin-Manuel Miranda talks about Chicago, "Sesame Street" and his theatrical blockbuster.
---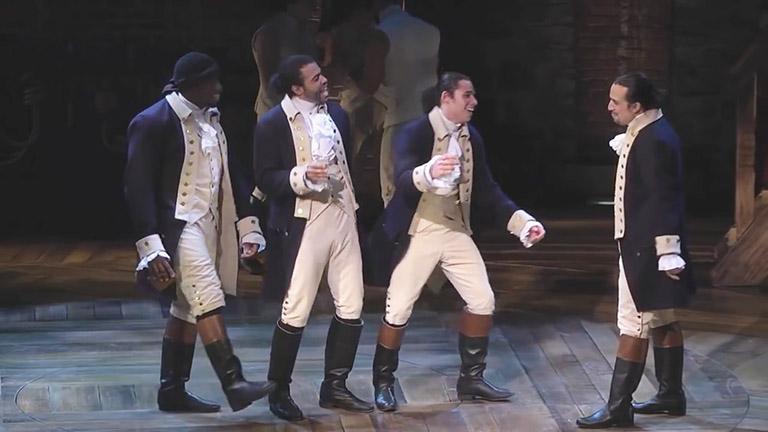 Crain's Roundup: Book a Hotel to Get 'Hamilton' Tickets
June 29: Crain's Chicago Business managing editor Ann Dwyer reports on a less conventional way to get those hot "Hamilton" tickets, the newest bank acquisitions in town and changes to the clothing startup Trunk Club.
---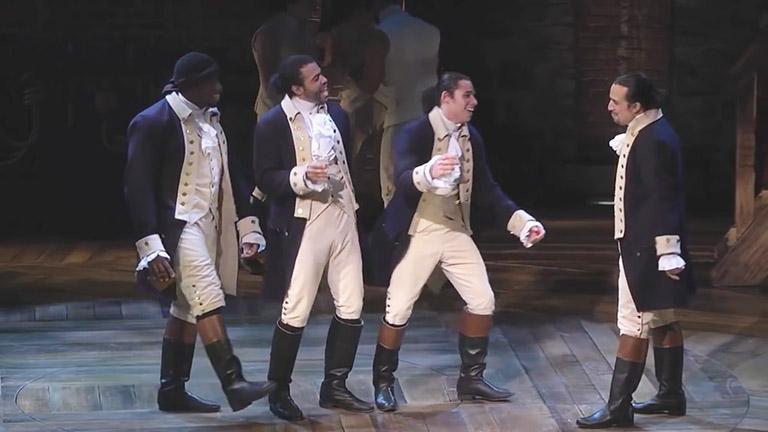 'Color-Conscious' Casting: Putting Diversity in the Spotlight
April 5: A controversial casting notice for the mega-hit Broadway show "Hamilton" has ignited a firestorm in the theater world. Has the show's nontraditional casting become reverse discrimination?
---