In 1933, when the Century of Progress International Exposition was drawing millions to Chicago's lakefront, a new restaurant opened just up the road on the Magnificent Mile. It was located inside a luxury hotel that attracted the well-heeled and well-known.
That restaurant is still one of Chicago's best dining spots, but only for a few more days.
The Cape Cod Room is closing on New Year's Eve and with it go 83 years of lobster thermidor, Bookbinder soup and legendary diners.
We take a final look at the famed eatery.
BOOKBINDER RED SNAPPER SOUP
Preparation time: 40 minutes
Cooking time: 25 minutes
Yield: 8 servings
Soup base:
2 tablespoons olive oil
2 each, chopped: carrots, celery ribs, garlic cloves
1 onion, chopped
1/2 each, chopped: red and green bell pepper
12 crushed white peppercorns
1 bay leaf
3 tablespoons tomato paste
2 teaspoons each, chopped: fresh thyme, rosemary, cilantro
8 cups vegetable broth
3 tablespoons unsalted butter
2 tablespoons all-purpose flour
1 tablespoon cornstarch
Salt to taste
Red snapper:
2 small onions, finely chopped
3 ribs celery, finely chopped
1 to 2 fillets (10 ounces total) red snapper
1/4 cup sherry
1. For soup base, heat oil in Dutch oven over medium heat. Add carrots, celery, garlic, onion and bell peppers; cook, stirring frequently, about 4 minutes. Stir in peppercorns, bay leaf, tomato paste, thyme, rosemary and cilantro. Cook 2 minutes. Add 7 cups of the broth: heat to boil.
2. Melt butter in small saucepan; add flour and cornstarch. Cook, stirring constantly, 4 to 5 minutes. Slowly whisk in remaining 1 cup broth until roux is smooth. Add roux to soup base; cover, simmer over medium-low heat 20 minutes. Adjust seasoning. Strain through fine mesh sieve or cheesecloth; discard solids. Return broth to pot.
3. For snapper, heat water to boil in medium saucepan over medium-high heat. Add onions and celery; blanch until soft, about 3 minutes. Remove with slotted spoon; add to broth. Boil fish in same water until cooked through. Remove fish from water; flake very finely with fork. Stir snapper and sherry into soup base; heat through.
Nutrition information per serving:
Calories ............ 165 Fat ............ 9 g Saturated fat .. 3.3 g
% calories from fat .. 50 Cholesterol .. 29 mg Sodium ...... 1,075 mg
Carbohydrates ....... 8 g Protein ....... 13 g Fiber .......... 0.7 g
---
Related stories: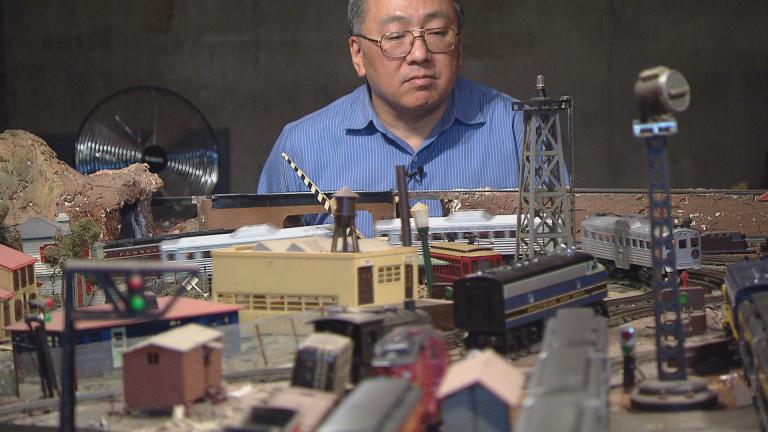 Tong's Trains: The Surprising Backstory of a WTTW Favorite Lunch Spot
Dec. 1: Growing up with a Chinese restaurant on the first floor, an extended family upstairs and a killer train set in the basement. The story behind our neighborhood Chinese lunch place.
---
Inspector General: Chicago Restaurants Falling Behind on Health Inspections
Nov. 29: More than half of Chicago's high-risk food establishments, which mainly include restaurants, were not inspected as frequently as required by city law in 2015, according to a report released Tuesday.
---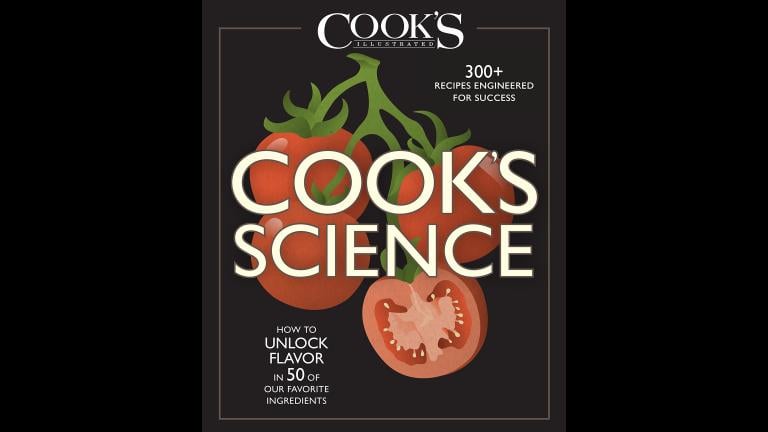 'America's Test Kitchen' Launches New Cooking Venture
Oct. 13: The folks from "America's Test Kitchen" are branching out and focusing their attention on the science behind good food. We hear from two of the key people behind the project.
---