In an eleventh-hour attempt to secure $1 billion in federal funding, the Chicago City Council on Wednesday voted unanimously to create a massive new tax increment financing district, or TIF, to fund improvements to the Chicago Transit Authority.
Mayor Rahm Emanuel and CTA officials say the deadline is literally Wednesday to submit the paperwork to the U.S. Department of Transportation to secure about $1 billion in funding and a loan to help renovate the CTA's Red Line.
City Council voted 48-0 to institute the new TIF district, which will be located within a half mile of the Red Line between North Avenue on the south and Devon Avenue on the north.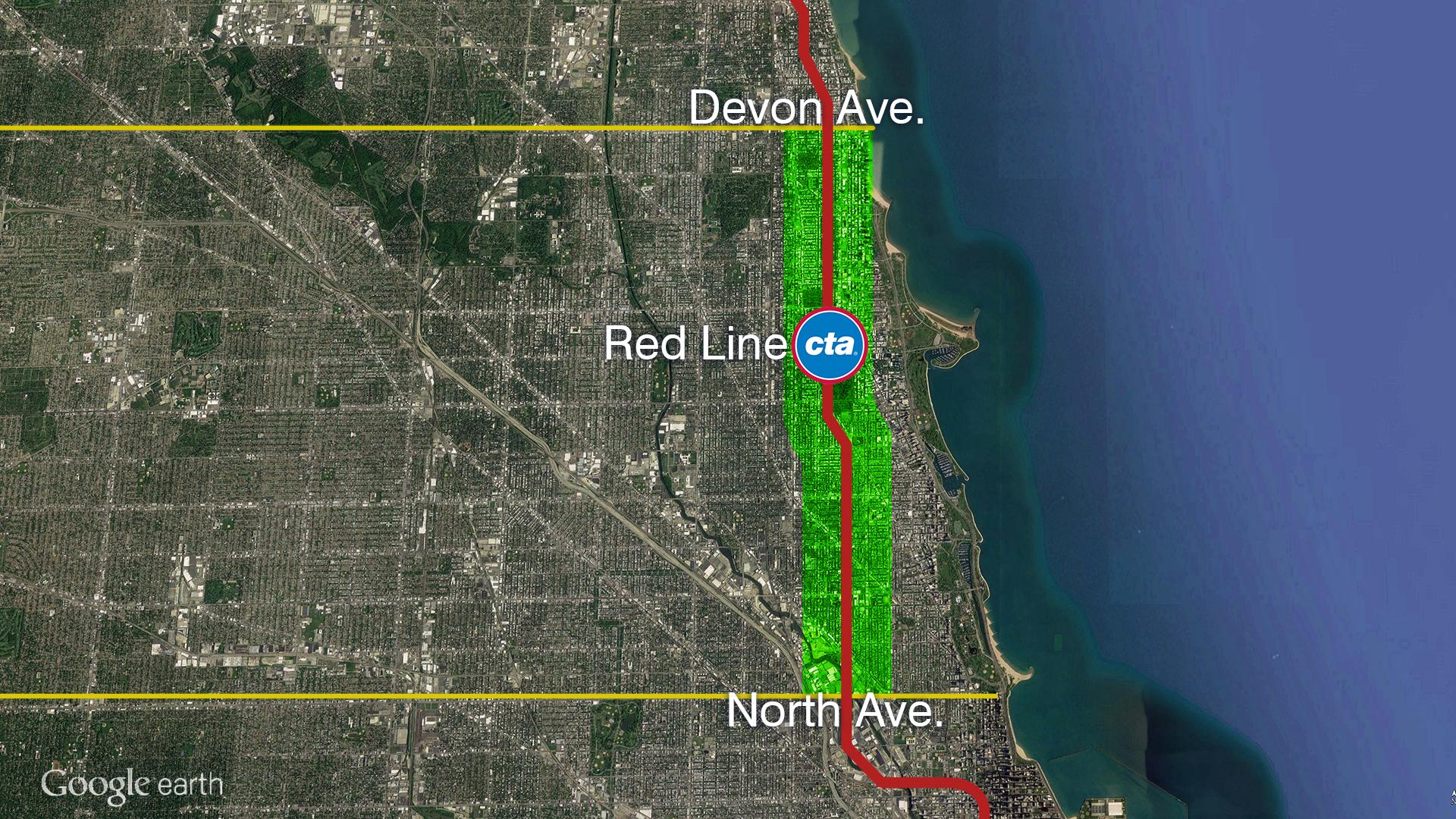 The incremental increase in property tax revenue within that district will go toward the transit TIF. The laundry list of projects includes track upgrades to speed up trains, station upgrades along the north branch of the line, and the initial work to extend the Red Line south to 130th Street.
The city needed to prove to Washington that it would put skin in the game to secure the federal grant, before a new presidential administration takes over and federal funding becomes uncertain.
"We had to get it in the president's budget, get it funded, and also pass legislation in Springfield, so we've been working on this a long time," Emanuel said. "Literally in Washington, there's a check with Chicago's name on it. And I don't want to miss an opportunity for all the work we've done."
The unanimous vote was somewhat surprising, because many aldermen and critics have railed against TIF districts for years, saying that they deprive schools of money. Because of the nature of this TIF, schools will get their entire portion of that extra increment of financing, thanks to a state law that passed earlier this year.
"Not only does the board of ed get all of the money that it would normally get in this geographic area described in the TIF, but so too do the other taxing bodies," said Ald. Pat O'Connor (40th Ward). "So it's more of a hybrid than your normal TIF and takes into account all of the school needs and gives them all of the money they would otherwise get."
Other aldermen say they are OK with this TIF because it doesn't create a slush fund that the mayor controls. They say they know exactly where the money will go.
"There are two types of TIFs: project-related TIFs and speculative TIFs," said Ald. Ricardo Munoz (22nd Ward). "In a project-related TIF like this, we know exactly what the money is going for. In a speculative TIF, it's dangerous because you're just speculating on what it will go for."
And still others say that with a Republican governor and an incoming Republican president, the city cannot rely on state and federal resources in the future and will have to take transit funding matters into its own hands.
"Had the situation been otherwise in either Springfield or Washington, we probably wouldn't have had to use this mechanism of self-funding," said Ald. Michele Smith (43rd Ward).
Part of this money will fund the new Belmont flyover just north of the Belmont CTA station where Red, Purple and Brown Line trains converge.
It's a controversial plan: The CTA says it will shave several minutes off of wait times at the intersection of train tracks, but residents object to the giant highway-like overpass the CTA plans to build.
The CTA has already purchased 13 properties in the neighborhood to demolish them and make way for the new structure.
Follow Paris Schutz on Twitter: @paschutz
---
Related stories: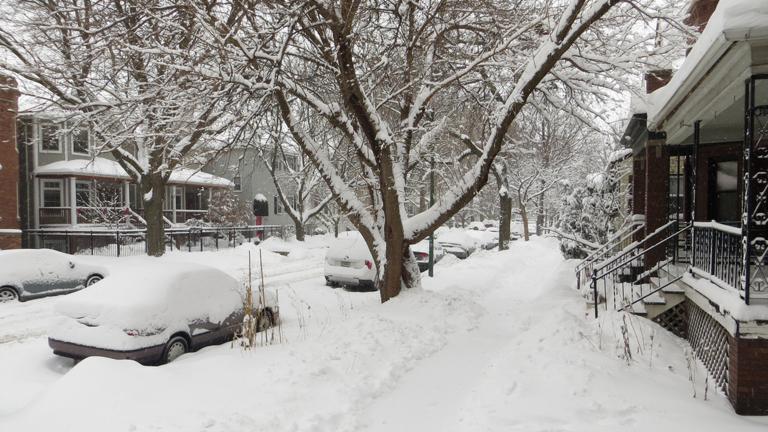 Winter Overnight Parking Ban Begins This Week
Nov. 30: The city's annual winter overnight parking ban goes into effect early Thursday and continues through April 1, 2017.
---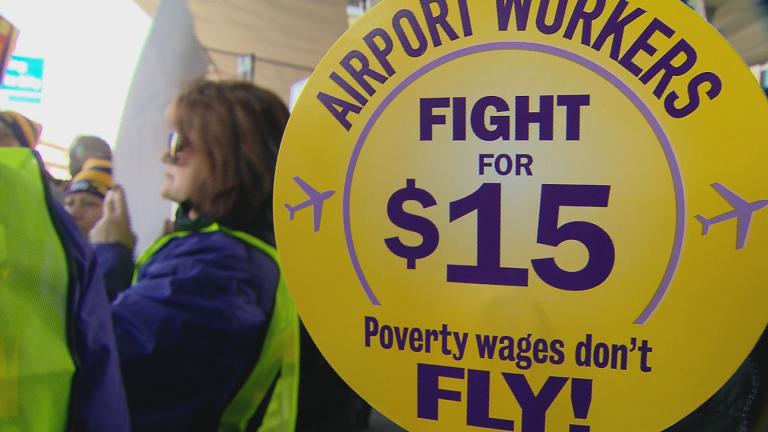 O'Hare Workers Go On Strike
Nov. 29: Hundreds of airport workers on Tuesday took to the picket lines around terminals 2 and 3 to protest for higher wages and better work conditions.
---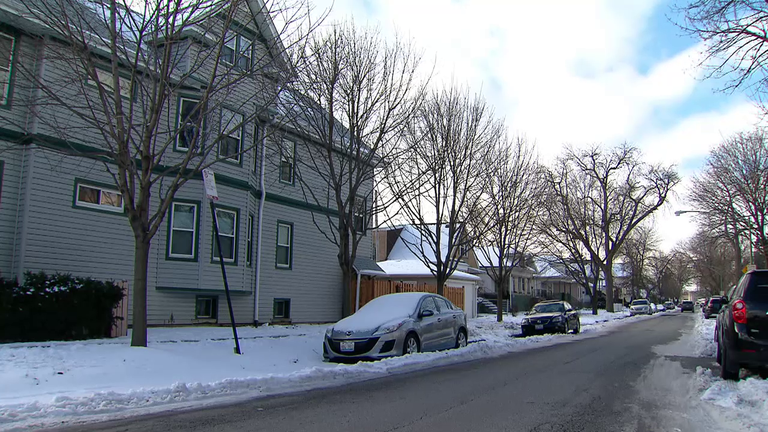 City Extends Deadline for Property Tax Rebate Program
Nov. 29: The deadline for Chicago homeowners to apply for a property tax rebate has been extended to the end of the year, city officials announced Monday.
---