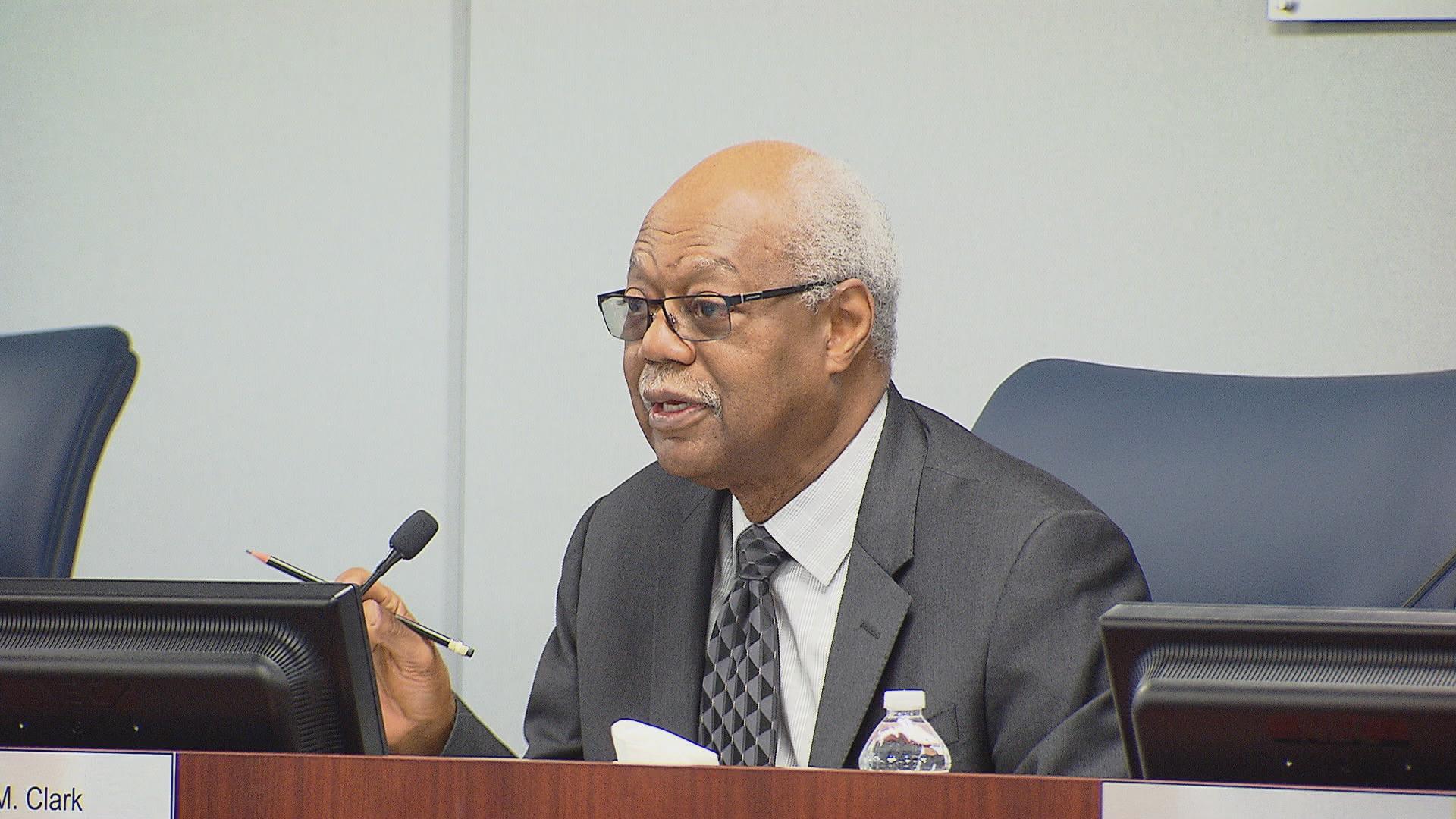 Board of Education President Frank Clark and CPS officials held a pair of public hearings Monday to discuss the district's revised budget for the 2017 fiscal year. (Chicago Tonight)
Parents and education activists spoke out Monday against special education cuts included in Chicago Public Schools' revised budget for the upcoming fiscal year.
The district held a pair of public hearings Monday evening, which were made necessary after the Board of Education and the Chicago Teachers Union reached a deal on a new labor agreement that will run through 2019.
The board had previously voted unanimously to approve CPS' $5.4 billion budget for fiscal year 2017 earlier this fall.
The district has chosen in this budget to commingle general and special education class funding into a single allocation, which some teachers and parent organizers say puts those programs at odds with each other when it comes to resources, funding and scheduling.
More than 375 local school council members across the city co-signed a letter this week to Board President Frank Clark, Mayor Rahm Emanuel and CPS CEO Forrest Claypool decrying that move along with a 4-percent cut to special education funding they say puts schools in a "terrible position."
Those cuts were included in the original fiscal year 2017 budget, and were not changed in the amended version.
The LSC members are concerned over a lack of clarity in the appeals process in place to restore those cuts, which they say "strips the process of equality and objectivity" and leaves a sense of uncertainty over what funds will be provided to schools over the course of the year.
"This budget looks, especially if we don't get that money from Springfield, like we are going to have more cuts midway through the year, and parents and students and teachers just cant take any more," Catherine Henchek, a parent of a special needs child and a member of Parents4Teachers, told the board during the first hearing Monday. "We need a budget that properly funds our schools and allows all children – special education and general education – to get what they deserve and what they need."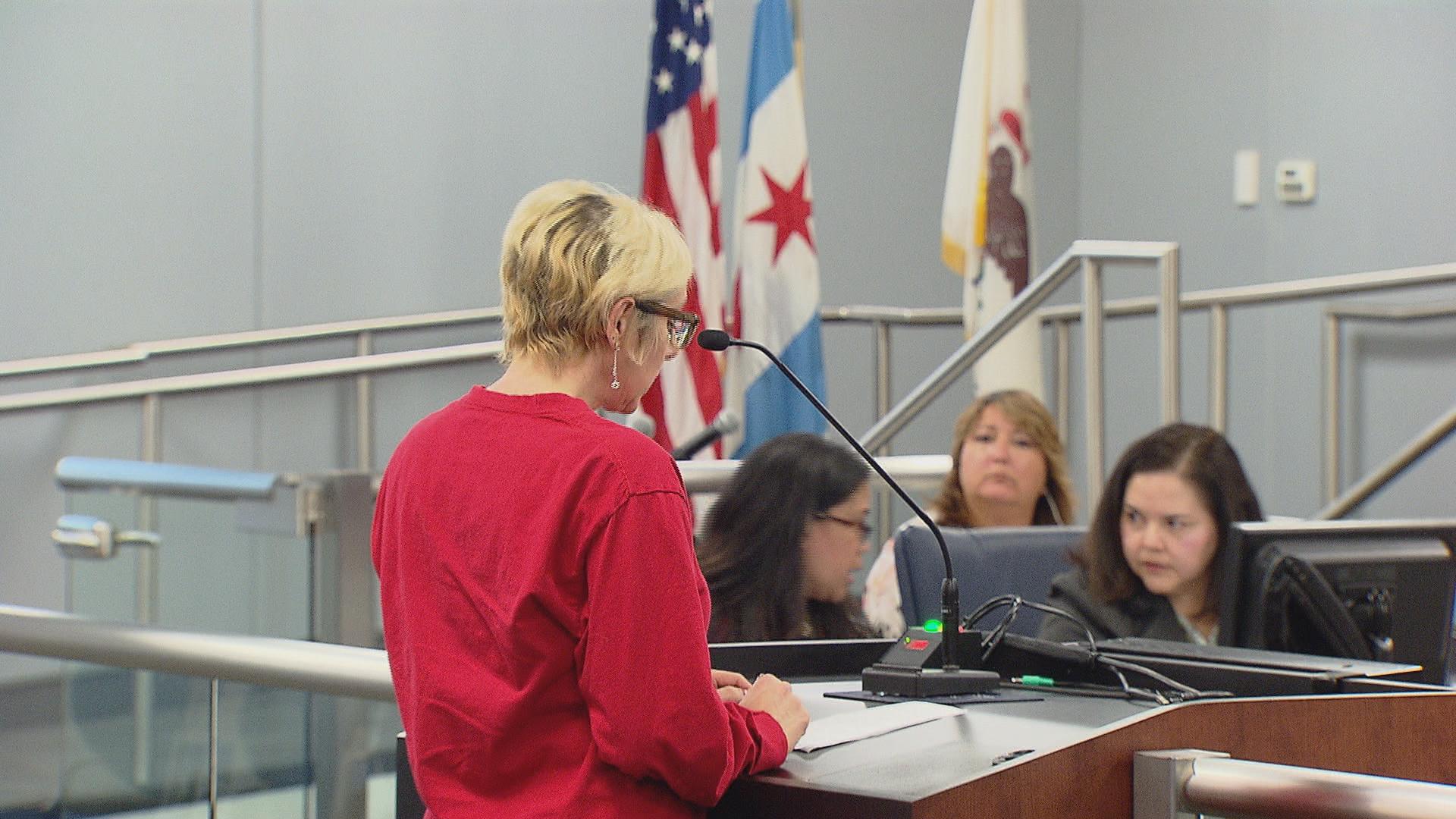 Catherine Henchek tells the Board of Education at a meeting Monday it needs to consider new revenue sources to ensure students and teachers receive the resources they need. (Chicago Tonight)
Sarah Chambers, a member of CTU's special education task force, said the cuts also put students into an unsafe environment and called on the district to fund individual education plans (IEPs) first, as required under federal law. Claypool agreed special ed funding should indeed come first, but asked for any evidence that IEPs are not being fully funded so the district can investigate.
Representatives from the Noble Charter School Network and the Illinois Network of Charter Schools also called for equitable funding for charter schools within the district during the hearings.
The revised contract will boost district spending by $55 million in the coming year, according to CPS figures. That amount is comprised largely of step-and-lane pay increases for teachers (which account for $45 million) along with another $8 million for a "charter school equivalent" payment under the district's student-based budgeting model.
That total increase will be offset by additional Tax Incremental Financing (TIF) dollars allocated from the city.
Spending is expected to continue increasing over the life of the deal, from $2.34 billion in fiscal year 2017 up to more than $2.4 billion by fiscal 2019, according to CPS data.
The district also amended its capital budget for fiscal 2017 to include up to $750 million in capital projects, which will be paid for through bonding backed by a capital improvement tax. Hearings will be held "shortly" to discuss the specifics of those projects, according to a district presentation Monday.
The budget is also dependent on $215 million in pension relief funding coming from Springfield. That legislation has been approved both by state representatives and senators, but awaits a final signature from Gov. Bruce Rauner. He has until Jan. 4 to make a decision, but it remains unclear what he plans to do.
"I think I'm perhaps more optimistic than others that Springfield will meet its responsibilities,"Clark said, noting the General Assembly "stepped up to the plate" with its stopgap budget that provided the district with $100 million earlier this year. "So I will assume that good government will continue. We shall see."
The board is expected to vote on the revised budget during its meeting Dec. 7.
Follow Matt Masterson on Twitter: @ByMattMasterson
---
Related stories: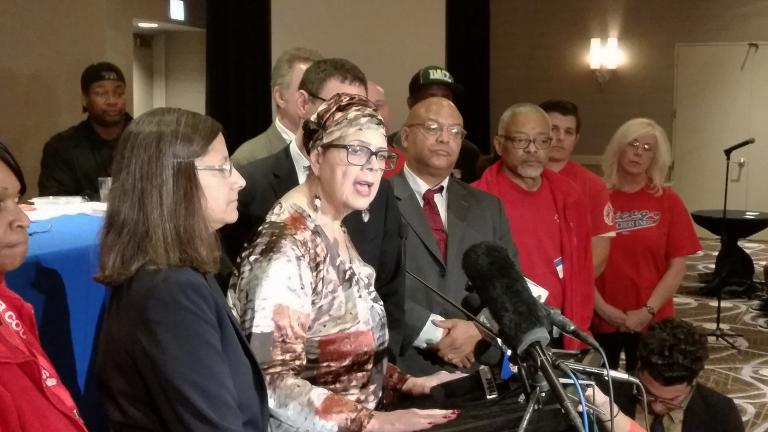 CTU Delegates Overwhelmingly Support Tentative Labor Agreement
Oct. 19: The union's full membership will vote to approve or reject the tentative agreement with CPS inside schools across the district next week.
---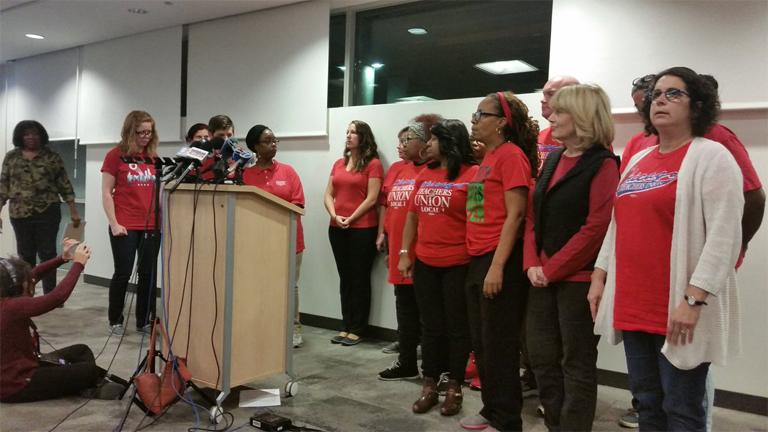 CPS, Teachers Union Reach Tentative Deal to Avert Strike
Oct. 11: A strike by Chicago Teachers Union members has been averted after the union reached a tentative agreement with Chicago Public Schools and the Board of Education.
---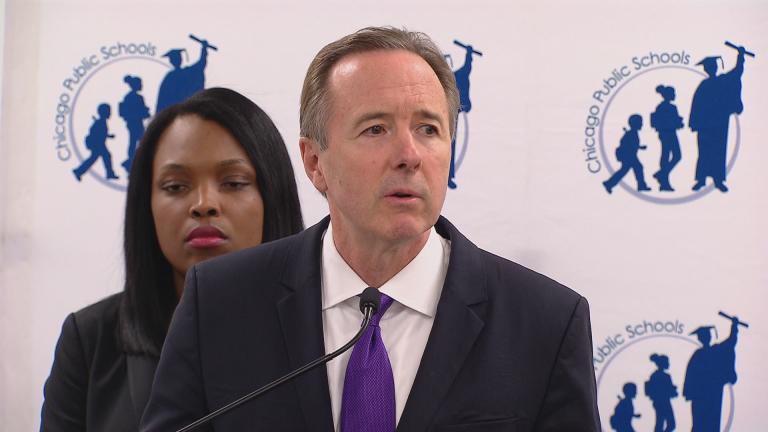 Speakers Question TIF Dollars, Special Ed Funding at CPS Budget Hearings
Aug. 19: Nearly two dozen speakers attended a pair of hearings Friday to voice their concerns about the district's proposed 2017 budget, questioning the morality and legality of funding cuts and staff layoffs within the cash-strapped district.
---
---