More than 70 percent of Chicago Teacher Union members voted in favor of its tentative agreement with Chicago Public Schools. (Chicago Tonight)
Three weeks after the Chicago Teachers Union and Chicago Public Schools reached a tentative agreement on a new labor contract and averted a strike, the union's rank-and-file members have ratified the deal following a two-day vote held inside schools across the city.
---
Late Monday night the union issued a statement saying more than 70 percent of CTU members voted in favor of the four-year contract.
"This has taken nearly two years to reach a fair contract settlement," CTU President Karen Lewis said in the statement. "Now educators can focus their full energies on their classrooms as we continue to fight for equity throughout the district. I want to commend the rank-and-file for their leadership, commitment and hard work over the course of several months. This contract goes a long way in protecting our profession and our classrooms."
Just over 27 percent of CTU members voted against the deal. The union says votes from about 60 schools still need to be tallied, and final numbers will be shared at a House of Delegates meeting Wednesday.
Those delegates offered a supporting advisory vote last month, but the deal was not finalized until the union's nearly 30,000 members cast secret ballots Monday and Tuesday. That vote had originally been scheduled to be held last week, but the union held off to give members more time to read over and understand the contract.
---
Following the delegate recommendation, Lewis and other union officials said they expected the deal would pass. But members did express concerns over issues related to teacher retention and vacant positions, as well as a general lack of trust with the Board of Education.
The contract runs retroactive to last summer, when the previous labor deal expired.
The next step from the district's perspective will be going back to the Board of Education for a vote on a revised 2016-17 budget accounting for the contract finances.
The board had unanimously approved a $5.4 billion CPS budget earlier this fall, but that was done before the district and teachers union reached a labor agreement.
Follow Matt Masterson on Twitter: @ByMattMasterson
---
Related stories: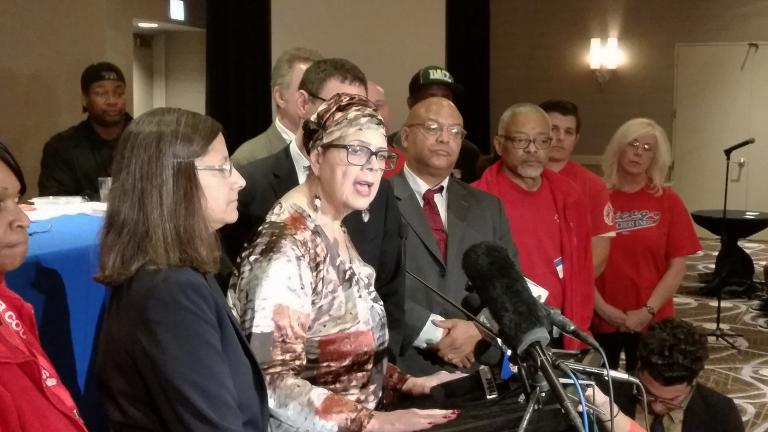 CTU Delegates Overwhelmingly Support Tentative Labor Agreement
Oct. 19: The union's full membership will vote to approve or reject the tentative agreement with CPS inside schools across the district next week.
---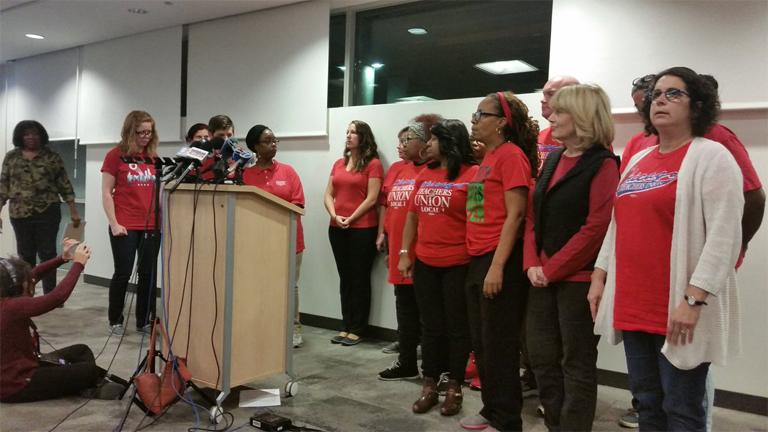 CPS, Teachers Union Reach Tentative Deal to Avert Strike
Oct. 11: A strike by Chicago Teachers Union members has been averted after the union reached a tentative agreement with Chicago Public Schools and the Board of Education.
---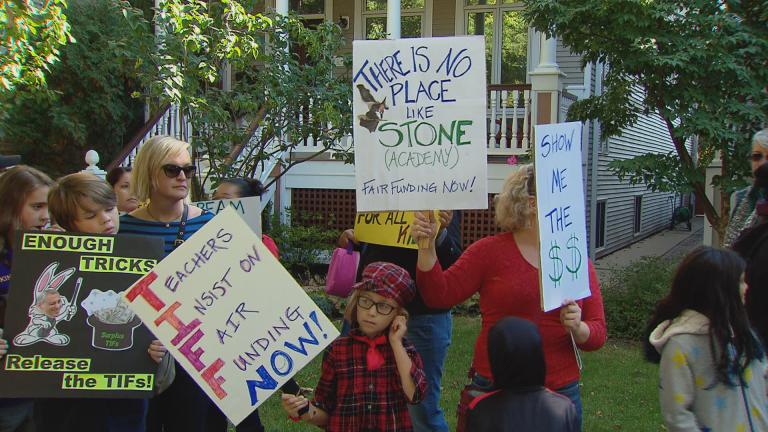 CTU Preps for Second Strike in 2 Contracts
Oct. 10: Picket signs are printed and teachers say they're ready to walk out as parents scramble to find care for their children.
---