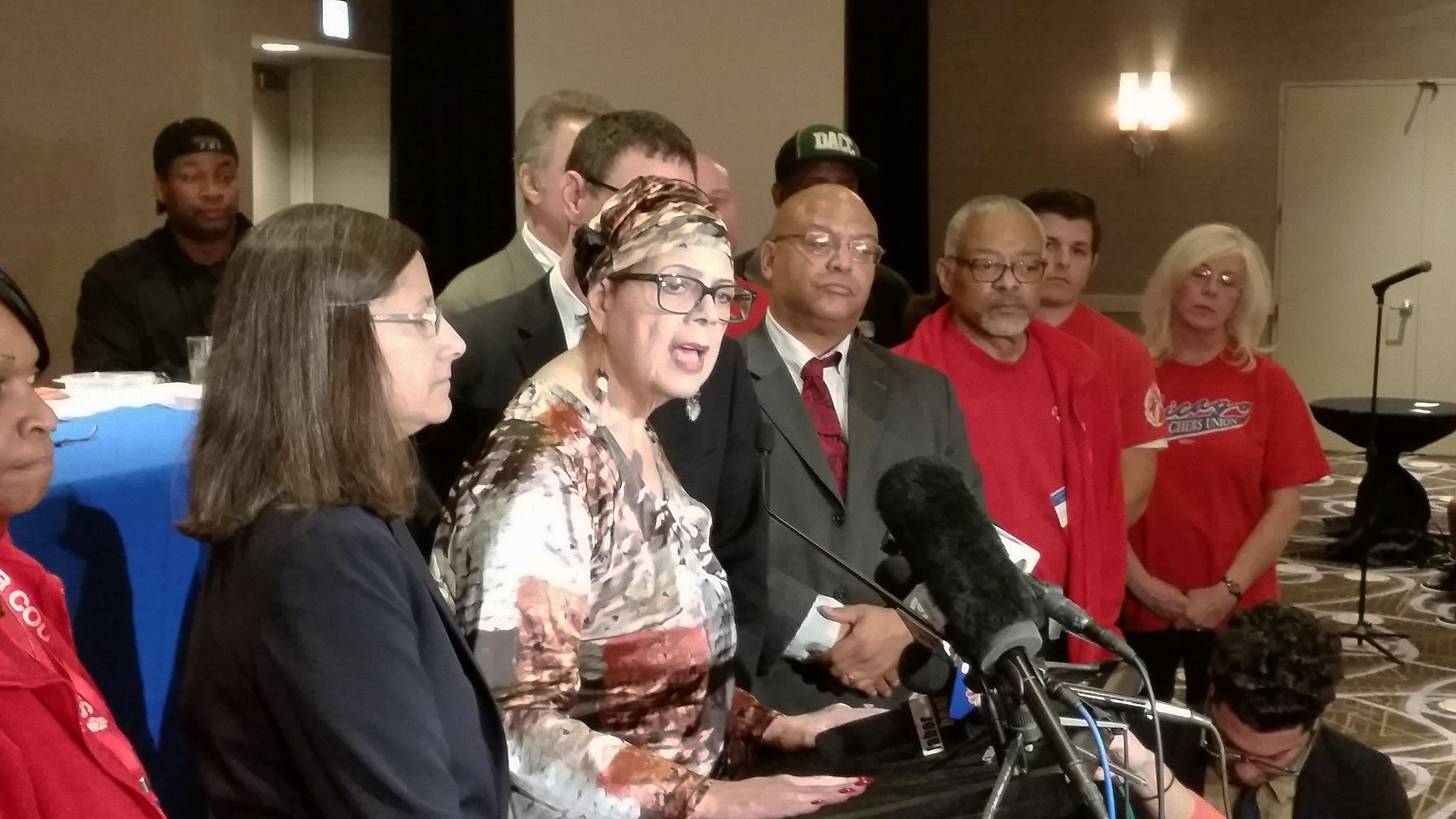 CTU President Karen Lewis said she's confident the union's 28,000 members will approve a tentative labor agreement with Chicago Public Schools next week. (Matt Masterson / Chicago Tonight)
The Chicago Teachers Union's House of Delegates on Wednesday evening overwhelmingly recommended a tentative labor agreement with Chicago Public Schools, paving the way for the union's full membership to issue a binding vote on the deal next week.
Nearly 500 CTU delegates participated in a non-binding advisory vote Wednesday at the River North Holiday Inn. Of those, approximately 350 stood in favor of the labor contract, according to union President Karen Lewis.
"We have a completely bona fide process," she told media following the vote, "and there's always discussion, there's always people that have completely different points of view, but the key is that we acknowledge that."
With Wednesday's recommendation, the contract will now be reviewed and voted on by the union's full membership for final approval. That will take place inside CPS schools on secret ballots Oct. 27 and 28.
"I do think it will pass," Lewis said when asked if she had any concerns about next week's vote. "I think there's enough in this tentative agreement that will appeal to the overwhelming majority of our members."
---
CTU has scheduled member meetings across the city next week on Monday, Tuesday and Wednesday evenings leading up to the vote.
"I think our biggest concern is there's a lack of trust with the Board of (Education)," CTU Finance Secretary Maria Moreno said. "They make promises and it's a real challenge for us, so that came up (during discussions)."
Although several delegates raised concerns with various parts of the deal during the delegate meeting – including teacher retention and filling special education instructor vacancies – union officials are confident it will be approved by rank-and-file members.
The four-year contract tentatively agreed to by the union and CPS only moments before a midnight strike deadline last Monday runs retroactive to last June, when CTU's previous contract expired, meaning the sides are already in year two of this agreement.
Though the union's 28,000 members will have final say over whther or not the contract is ratified, CPS spokeswoman Emily Bittner called Wednesday's advisory vote "an important step forward."
"After negotiating closely with President Karen Lewis and the CTU's leadership, we believe that this is a fair contract for both parties because it would give teachers a raise, improve their quality of life in the classroom and most importantly, allow students to continue building on their monumental achievements," she said in an email.
Mayor Rahm Emanuel echoed that sentiment in his own statement, commending CTU and the school district "for coming together on a contract that keeps Chicago's students in class continuing their record academic progress, rewards the hard work of Chicago's teachers, and is fair to Chicago taxpayers."
Under the agreement, existing teachers would keep the 7 percent pension pickup contribution made annually by the district. Teachers hired after Jan. 1, 2017 will have to make that payment themselves. But that difference would be offset by a 3.5 percent salary jump over the base salary in January, and another 3.5 percent boost in July.
Teachers would also get "step" and "lane" salary increases for education and seniority, which will be restored beginning this fiscal year and going forward, along with cost-of-living raises of 2 and 2.5 percent in 2018 and 2019, respectively.
To help fund the contract, CPS will receive $88 million from the city's TIF surplus – up from the $32 initially allocated to the district – but its budget is still dependent on a $215 million contribution from Springfield that has not yet been made.
Once this deal is finalized, Lewis said the union could move on to work with CPS and state leaders to secure those dollars and revamp the way education is funded in Illinois.
"Clearly education is not appropriately funded in Illinois," Lewis said. "And the only way that's going to happen is if we work together to do that … I think there's going to be a lot of work in Springfield on this."
Follow Matt Masterson on Twitter: @ByMattMasterson
---
Related stories: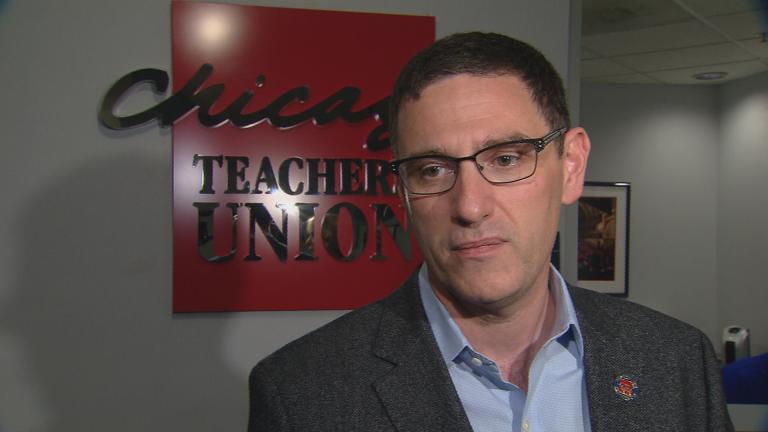 CTU, CPS Agree to Contract, Full Cost Remains Unclear
Oct. 11: Chicago teachers were back in schools Tuesday instead of on the picket line. We take a closer look at the eleventh hour contract agreement between the district and teachers union.
---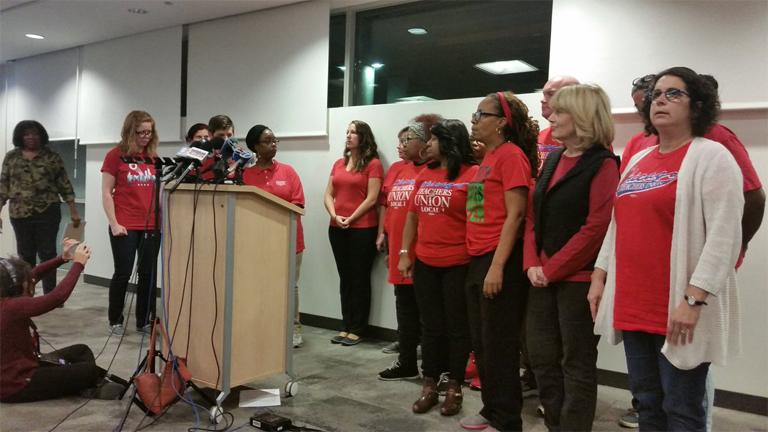 CPS, Teachers Union Reach Tentative Deal to Avert Strike
Oct. 11: A strike by Chicago Teachers Union members has been averted after the union reached a tentative agreement with Chicago Public Schools and the Board of Education.
---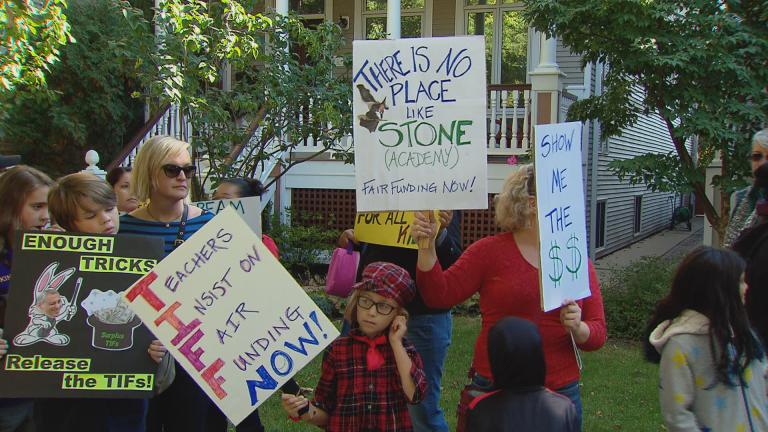 CTU Preps for Second Strike in 2 Contracts
Oct. 10: Picket signs are printed and teachers say they're ready to walk out as parents scramble to find care for their children.
---