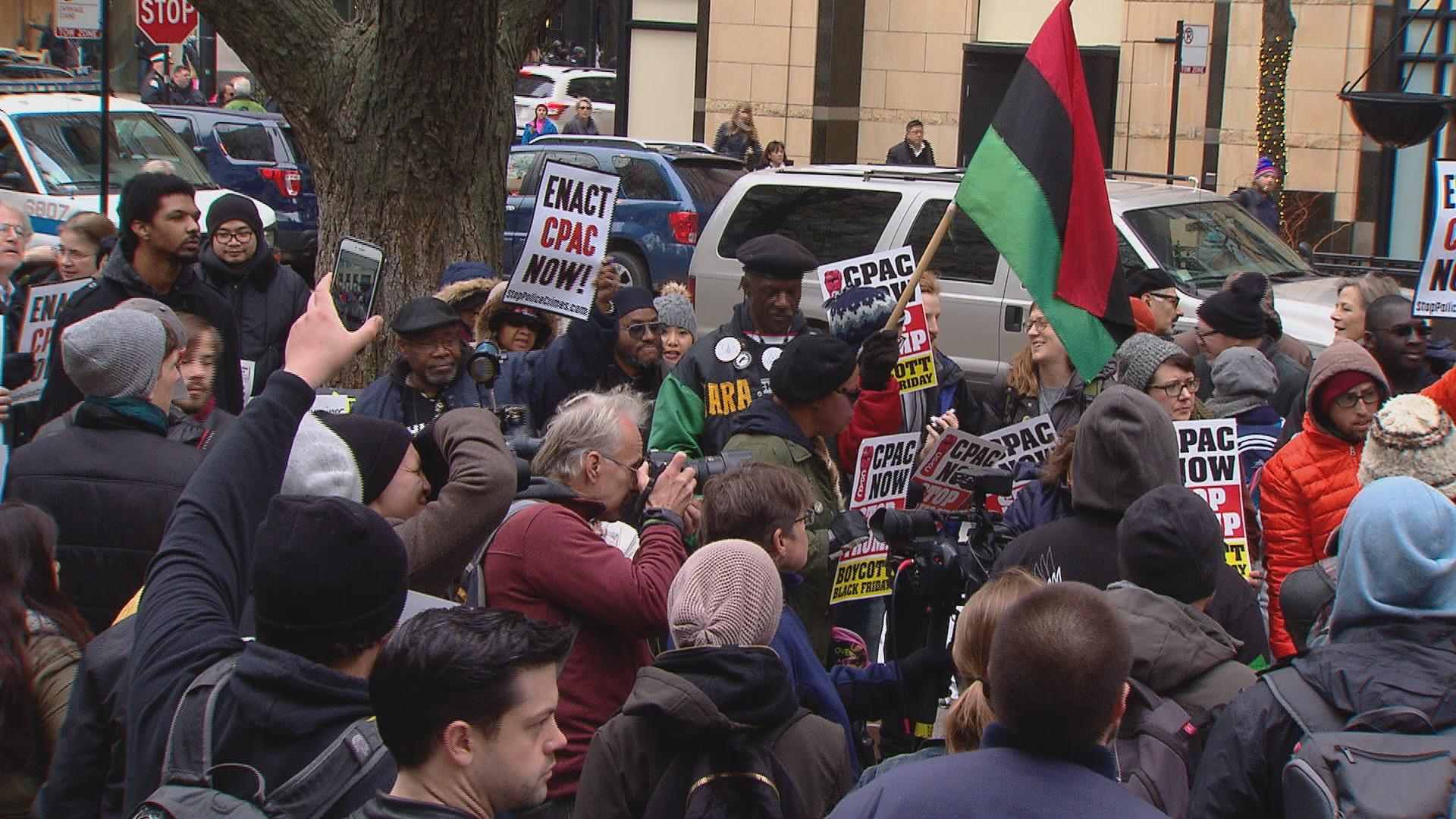 For the second year in a row, protesters marched on Michigan Avenue, Chicago's high-profile downtown shopping destination, to call for police reform and disrupt Black Friday shopping.
Thursday marked the one-year anniversary of the release of police dashcam footage showing Officer Jason Van Dyke shooting 17-year-old Laquan McDonald 16 times. Protesters took to the street throughout that week, culminating in Black Friday protests along Michigan Avenue.
The year since the release of the video has shaken up Chicago. Cook County State's Attorney Anita Alvarez, chided for taking more than a year to charge Van Dyke with first degree murder, lost the Democratic primary for her job to first-time candidate Kim Foxx.
Mayor Rahm Emanuel, politically wounded by the fallout from the release, has faced calls to resign and accusations that he buried the video until after winning his own re-election campaign.
And police oversight agency the Independent Police Review Authority is in the process of being disbanded in favor of the new Civilian Office of Police Accountability, or COPA.
But for many of the activists who took to Michigan Avenue on Friday, COPA doesn't go far enough. The group that helped organize the protest, the Chicago Alliance Against Racist and Political Repression, calls COPA "just another mayor-appointed layer of bureaucracy designed to justify police crimes."
In a statement slamming COPA as "fake police accountability," the group called on the mayor and the City Council to pass an overlooked ordinance introduced by progressive aldermen that would create the Civilian Police Accountability Council, made up of elected representatives from each Chicago Police district.
"The Mayor and City Council may ignore the people, but they will not ignore the dollar," the group's statement says. "Retailers and corporations that we feed are our neighbors and part of our community. They must speak out and become part of the solution or remain silent and no longer be allowed to profit from our misery."
Aware of criticisms that the ordinance creating COPA doesn't go far enough, Emanuel last month defended the new police oversight agency after it cleared the council.
"We have taken small steps, and today, a significant step on improving what we had," Emanuel said. "We are not done. This is a process."
---
Related stories:
Oct. 5: It's official: The Independent Police Review Authority will now become the Civilian Office of Police Accountability, or COPA. We'll tell you what the next steps are in the process to reform police oversight.
---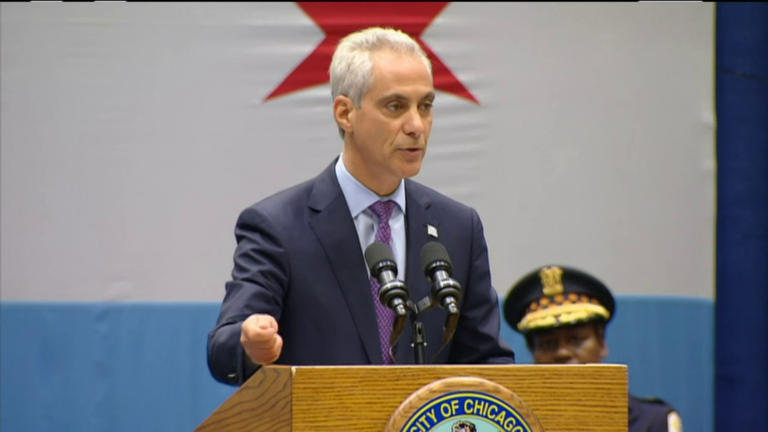 Emanuel: Chicago Gun Violence is 'Not Beyond Our Ability to Solve'
Sept. 22: Mayor Rahm Emanuel delivers one of the most anticipated speeches of his tenure at Malcolm X College on the city's Near West Side.
---
Nov. 27, 2015: Complete coverage from "Chicago Tonight," including interviews with activists and officials on the shooting death of the 17-year-old in October 2014.
---