Illinois Superintendent Tony Smith will serve a three-year term on the Board of Directors for the Council of Chief State School Officers. (Chicago Tonight)
The head of the Illinois State Board of Education will soon have a say in policy issues at the national level.
ISBE Superintendent Tony Smith was elected over the weekend to serve a three-year term on the Board of Directors for the Council of Chief State School Officers.
"With the Every Student Succeeds Act returning more autonomy to the states, education leaders have an unprecedented opportunity to collaborate on effective strategies to ensure all students feel welcomed and supported and receive the preparation they need for both college and career," Smith said in a statement.
"I look forward to helping to facilitate the important work of CCSSO and its members."
Smith was one of three new members chosen to the council during its annual policy forum Saturday in Baltimore.
ISBE is continuing work on its ESSA state draft plan, and has scheduled a series of listening sessions over the coming weeks across Illinois, beginning at Schurz High School in Irving Park next Monday.
ESSA will replace the No Child Left Behind Act as the new federal education standard beginning next school year. But with states still formulating their plans and a new presidential administration coming into office, it remains to be seen exactly how the new law will be implemented.
A second draft of Illinois' state plan was published to the ISBE website last Friday. This includes new indicators measuring student growth and college and career readiness, following two previous state listening tours.
ISBE will continue taking public comments submitted to [email protected] through Dec. 12.
The CCSSO serves as a nonpartisan, nonprofit organization of elementary and secondary education department heads from across the states, the District of Columbia, the Department of Defense Education Activity and five U.S. extra-state jurisdictions.
The full council provides leadership, advocacy and technical assistance on major educational issues, while the nine-member Board of Directors manages the organization's manages the overall business affairs.
---
Related stories:
How Will Education Policy Be Shaped Under President Trump?
Nov. 14: The president-elect did not say much about his education plans during his run for the White House. Here's an explainer of what has been said.
---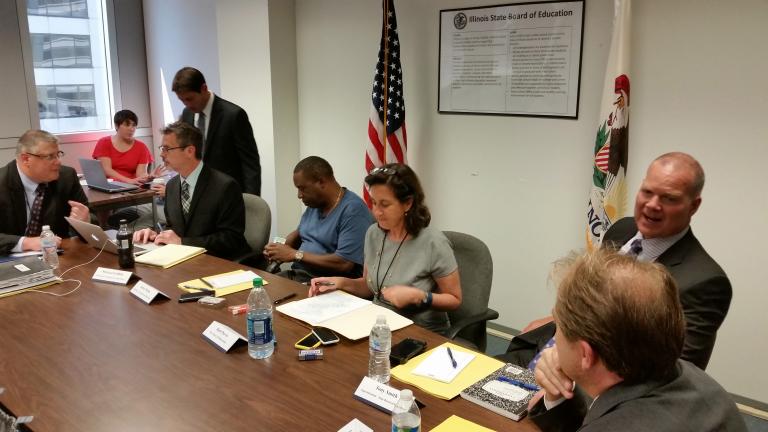 Reform Commission Takes 1st Look at New School Funding Model
Aug. 3: Illinois may become the ninth state since 2000 to adopt a new education funding system, and state leaders are hoping a new reform commission can figure out how its current formula can be fixed.
---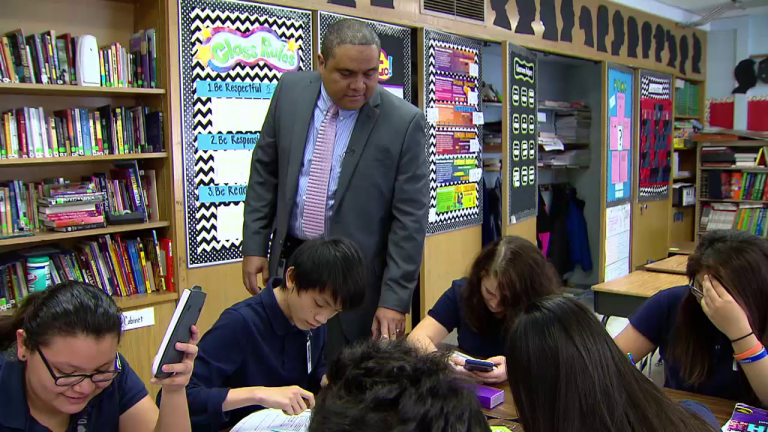 Report: How to Keep Top CPS Principals on the Job
Nov. 3, 2015: A new report from the Chicago Public Education Fund surveyed 65 percent of district principals and found four key ways to keep the city's best school leaders on the job longer.
---