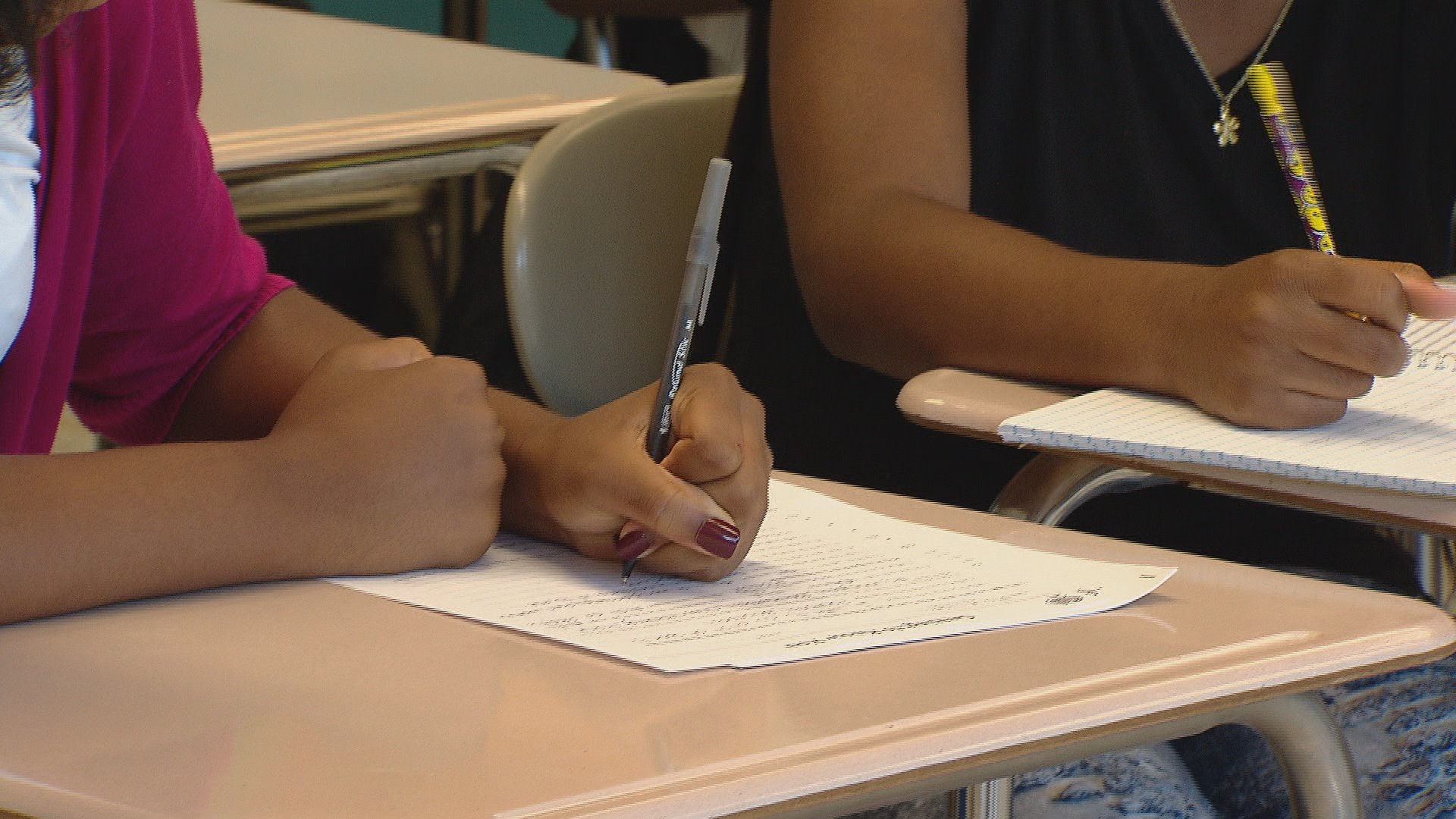 The Illinois State Board of Education announced Monday that six Chicago schools and nine other school districts will be among the first participants in the state's new program. (Chicago Tonight)
Six Chicago Public Schools will take part in a new statewide pilot program beginning next year that will allow students to move at their own pace as they focus on mastering educational skills rather than spending set amounts of time in the classroom.
The Illinois State Board of Education announced Monday that the Chicago schools and nine other school districts will be among the first participants in the state's new Competency-Based High School Graduation Requirements Pilot Program.
"The way we prepare students for college and career must evolve if we want to fuel a thriving economy and healthy communities," State Superintendent Tony Smith said in a press release. "When students leave our schools, they should leave with the keys to open multiple doors, any of which can lead to a successful future.
The six CPS schools entering the pilot are:
Juarez High School (grades 9-12)
Lindblom Math & Science Academy (grades 7-12)
Brooks College Prep (grades 7-12)
Payton College Prep (grades 9-12)
York High School (ages 18-21)
South Side Occupational High School (ages 16-21)
Those schools will join districts from across Illinois, including Peoria Public Schools District, Kankakee School District and East St. Louis School District.
According to ISBE, each district will create its own competency-based learning and credit system, where educators will assess students based on their demonstrated mastery of specific skills and knowledge. This means students who excel in a given subject can move at their own pace more quickly, rather than moving on only after set durations like the end of a semester or the school year.
Monday's announcement comes after the General Assembly last year passed the Postsecondary and Workforce Readiness Act to help boost college preparation using new methods and techniques.
The state says that although 86 percent of students graduate high school, only about half demonstrate college readiness. Within 16 months, almost 50 percent of Illinois students who graduated high school in 2014 and enrolled in college required some sort of remedial help in either math, reading or communication. 
In a release of its own, CPS said the pilot is part of the district's commitment to providing its students with a 21st century education.
"This groundbreaking pilot gives Chicago schools the resources to remain at the forefront of education policy, by developing an instructional model that will not only serve an array of students, but also provide them with customized instruction that will prepare them to fully live up to their potential," district Chief Education Officer Janice Jackson said.
For CPS, that means students will be required to master various "adaptive competencies" such as cooperation, self-awareness and decision-making skills. And the traditional A-F grading scale will be replaced with a 0-4 point-based system. Students scoring above a 3.0 will be deemed competent, while those scoring below that mark will receive additional support.
The district says participating schools will now begin an intensive planning period that to include professional development and individual meetings with teachers, principals and community stakeholders. The program will kick off during the 2018-19 school year.
The state has not yet appropriated any funds for the program this year, but ISBE has requested $1 million in fiscal year 2018 to support the program's development.
Follow Matt Masterson on Twitter: @ByMattMasterson
---
Related stories: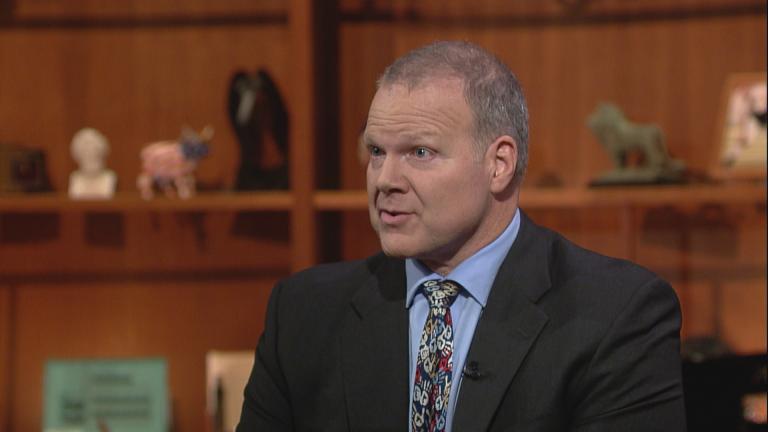 Illinois Education Superintendent on School Funding, Standards
Feb. 28: Illinois State Board of Education Superintendent Tony Smith joins Chicago Tonight to talk about changing the state's school funding formula and setting a high bar for students.
---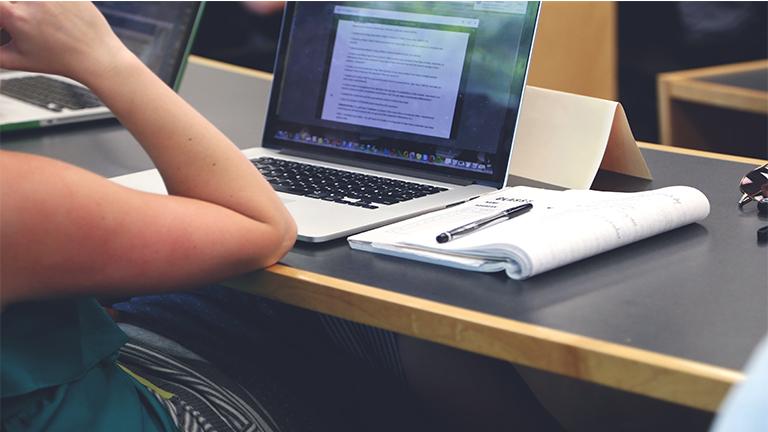 Fewer Than Half of Students Proficient in Math, English on Statewide Exam
Aug. 25: State superintendent says there is "considerable distance to travel" to make sure students are prepared for life after high school following new PARCC assessment results.
---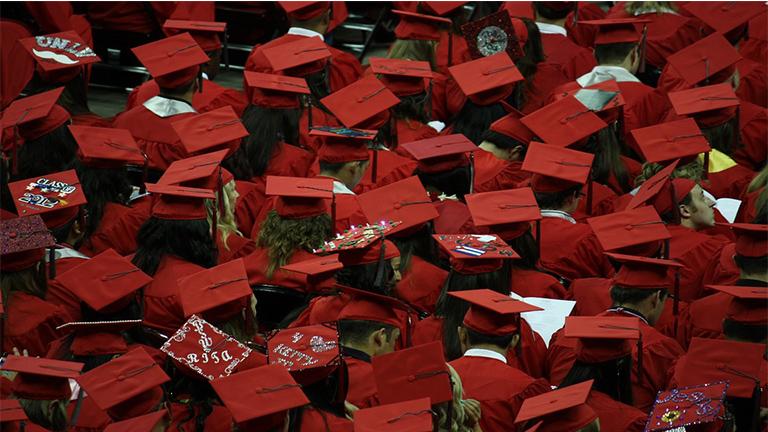 New State Bill Seeking to Cut Remediation in Higher Education
Aug. 9: State lawmakers hope newly passed legislation will help better prepare Illinois high schoolers for the rigors of a college education.
---