Legislators were back at work Wednesday for the second day of the fall legislative veto session, and leaders met for over an hour to discuss the budget, among other issues.
Gov. Bruce Rauner's Budget Director Tim Nuding presented the state's dire fiscal projections to the group, which included Democratic state Rep. Greg Harris.  
Meanwhile, the Senate voted to override two of Rauner's vetoes. The first item they voted on was a bill that would automatically register eligible Illinois residents to vote when they apply for a driver's license or state-issued ID.   
The Senate also voted to override Rauner's veto of a bill that would add about 40,000 children to the state's child care assistance program. An override requires a three-fifths majority in both houses. While the bills cleared the Senate, the question remains whether the House can muster 71 votes to override both bills.
Rauner also revealed that he had a phone call Friday afternoon with President-elect Donald Trump. Rauner believes he'll have a good relationship with Trump even though he distanced himself from the president-elect during the campaign. 
"Two of his most senior folks in his administration are good personal friends of and allies of mine in politics, so we're going to have a voice and good relations," Rauner said. 
However, the governor never used Trump's name—only "the president-elect" and "the new administration."
Joining us with the latest from Springfield is Chicago Tonight's Amanda Vinicky.
---
Related stories: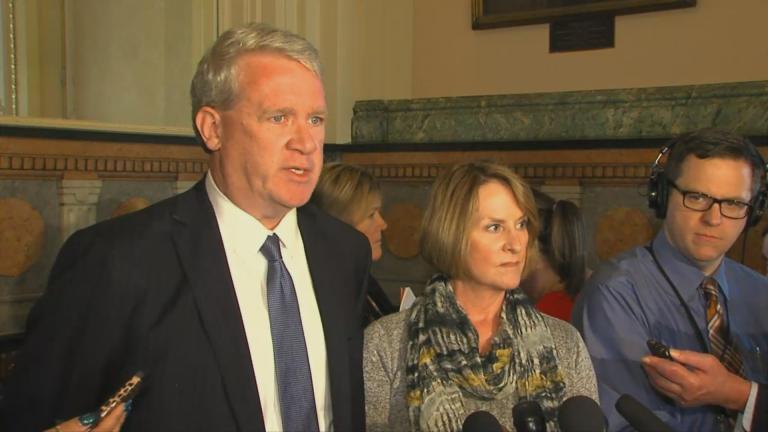 Communication Breakdown Follows Leadership Meeting in Springfield
Nov. 15: Republican and Democratic state leaders are not seeing eye to eye after a meeting in Springfield. Amanda Vinicky joins us with the latest from the state capitol.
---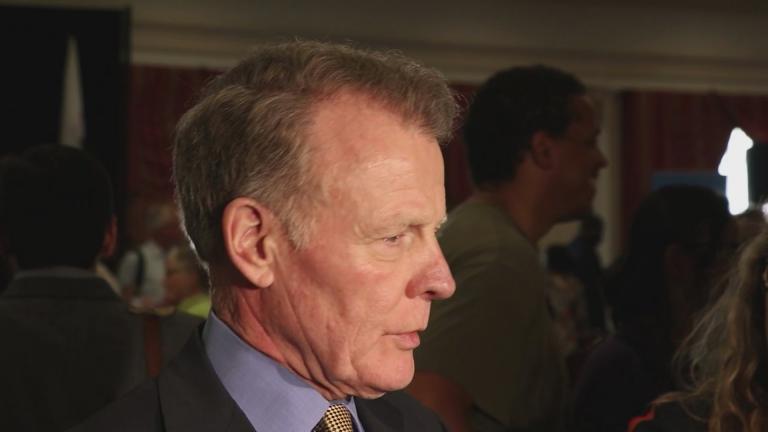 Madigan Takes a Rain Check on Rauner's Meeting
Nov. 14: House Speaker Michael Madigan cancels a meeting with Gov. Bruce Rauner. Is Springfield back to business as usual as lawmakers get set for the fall veto session?
---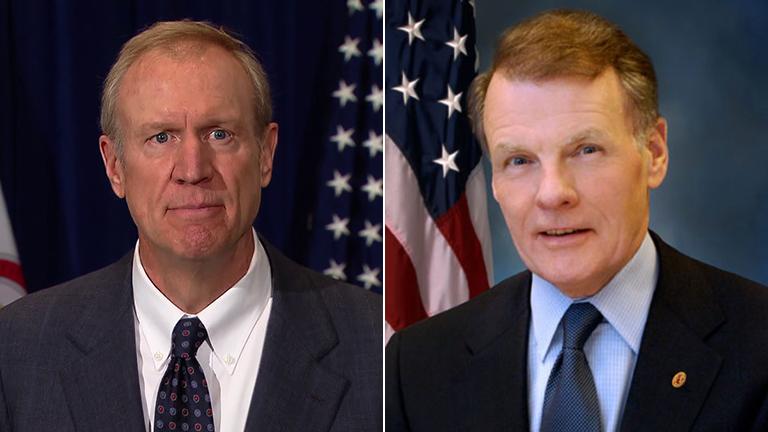 Power in Springfield Shifts Slightly; 'Safe Roads' Amendment Passes
Nov. 9: Despite massive amounts of campaign contributions that poured into state House and Senate races this year, Republicans don't appear to have significantly shifted the balance of power in the Illinois General Assembly.
---