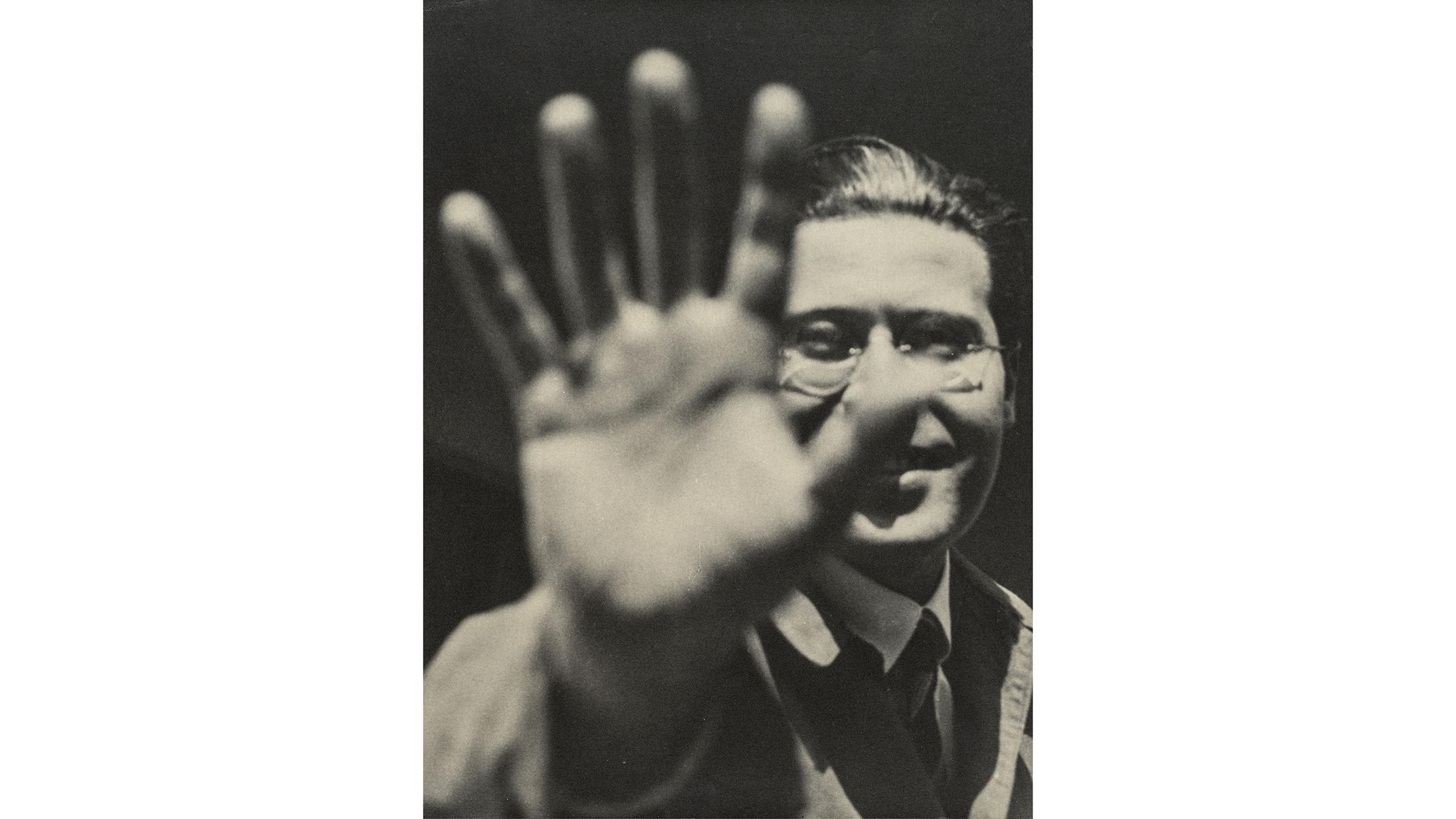 László Moholy-Nagy. Photograph (Self-Portrait with Hand), 1925/29, printed 1940/49. Galerie Berinson, Berlin. © 2016 Hattula Moholy-Nagy/VG Bild-Kunst, Bonn/Artists Rights Society (ARS), New York
Laszlo Moholy-Nagy is considered one of the greatest international artists ever to have lived in Chicago, and there hasn't been a major U.S. exhibition of his work in almost 50 years.
The Art Institute of Chicago is taking a fresh look at the artist who founded Chicago's New Bauhaus School, now known as the Institute of Design. And while Moholy-Nagy may not be a household name, his influence continues to this day.
TRANSCRIPT
Phil Ponce: Among abstract paintings of the 1920s, there are films, photographs, sculpture and industrial design.
All of it was made by the pioneering artist and teacher, Laszlo Moholy-Nagy.
Matthew Witkovsky, curator, Art Institute of Chicago: Maholy-Nagy's output was vast. He worked as a painter, a photographer, a filmmaker, a designer, a teacher; he worked in theater and exhibitions for a time. He made photo-montages.
What this exhibition brings to view is that Maholy-Nagy was many artists.
Ponce: Born in Hungary, the artist taught at the Bauhaus art school in Berlin – and left for other European capitals when Hitler rose to power.
He landed in Chicago in 1937 to start what was then called the New Bauhaus, bringing his avant–garde sensibility to the Midwest.
Witkovsky: Maholy committed himself to abstraction early on, and he also adamantly embraced industrial materials, plastic and metal above all.
Plexiglass is introduced in 1934 and within a few months, Moholy is asking for samples to work with. He had worked with plastic for a number of years at that point, but the kinds of plastics he worked with couldn't be bent or molded. Plexiglass can – you can heat it, you can shape it.
Maholy presented himself as a professor and a very serious modern artist, but then the minute you look beyond the words you see that he has a humor and a sensuality and it comes out in his fantastic colors, his lime greens and his rose-pinks. It comes out in his photo-montages with their very witty titles and their play with dancing girls and athletes and pop culture melodrama.
Ponce: In his book "Vision in Motion," Moholy-Nagy wrote, "designing is not a profession but an attitude."
He also believed in the artistic possibilities of every person.
Witkovsky: He didn't mean that everyone should aspire to be a maker of fine art. What he meant is: everyone's creative. Everyone has that creative potential, and to cultivate and develop that potential we should look and look again, we should look always with fresh eyes, listen with fresh ears … and if we can do that, he said, we will open our minds and develop our creativity.
Ponce: The artist's time in Chicago was tragically short. He died of leukemia in 1946 at the age of 51.
Witkovsky: This is the first full survey of the artist's career in the United States in nearly 50 years, and we're very happy to be able to bring together a lot of loans from around the world, and then loans of art owned in the United States, even right here in Chicago, that have not been seen in other shows that have mostly taken place abroad.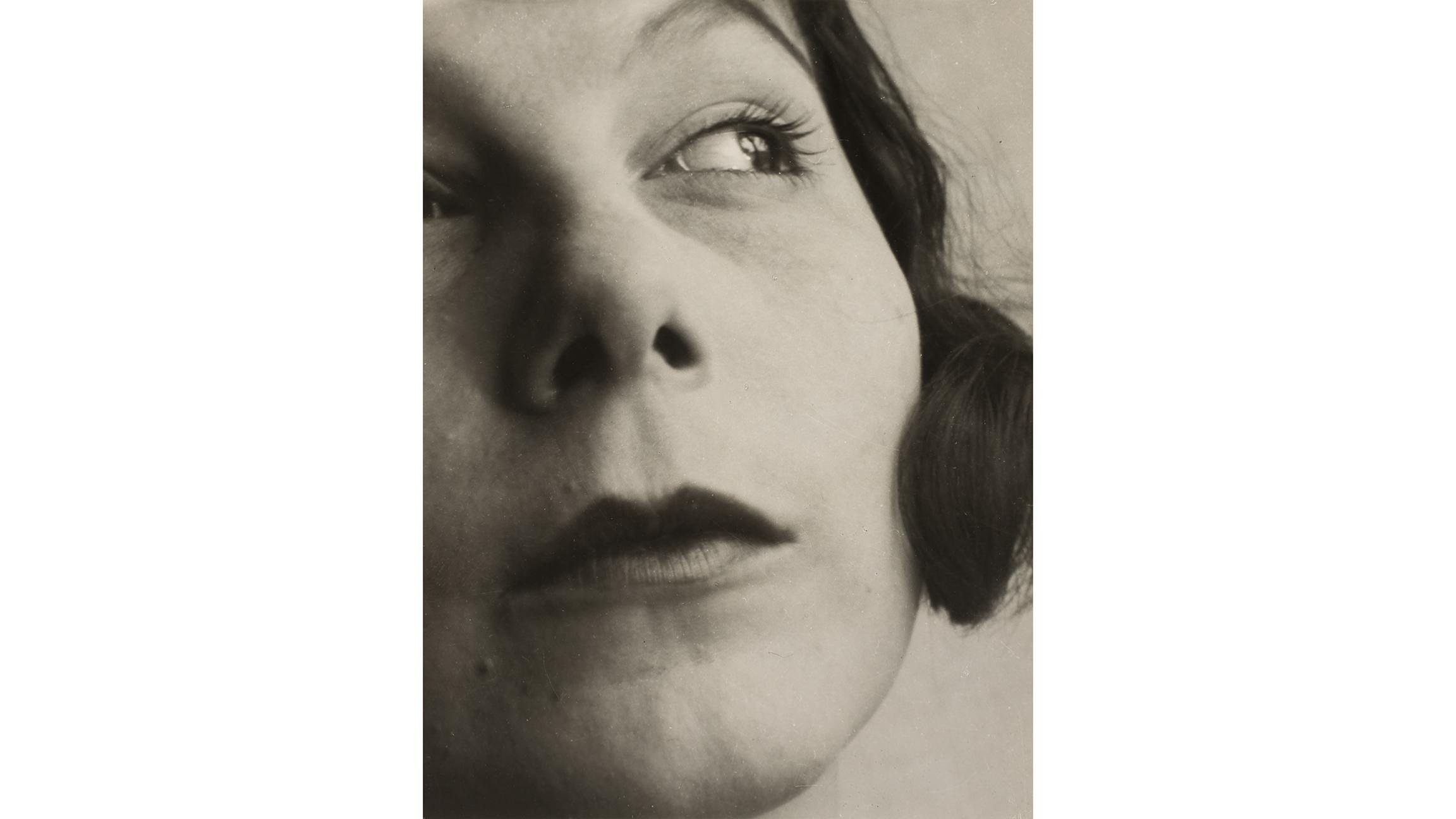 László Moholy-Nagy. Photograph (Ellen Frank), 1929. George Eastman Museum, Rochester, New York, Purchase with funds provided by Eastman Kodak Company, 1981.2163.0042. © 2016 Hattula Moholy-Nagy/VG Bild-Kunst, Bonn/Artists Rights Society (ARS), New York.
Ponce: The exhibition was jointly organized by the Art Institute, the Guggenheim and the Los Angeles County Museum of Art. It is titled "Future-Present."
Witkovsky: Moholy was a man who made the future arrive a little sooner. He was someone who could see what was going to develop: new technologies, industrial materials, new ways of teaching art, new audiences for art.
Moholy was a man bursting with ideas.

More on this story
One side note: a Hungarian relative of Laszlo Moholy-Nagy also made artistic contributions to Chicago and the world. His second cousin was Sir Georg Solti, the longtime music director of the Chicago Symphony Orchestra.
The exhibition "Moholy-Nagy: Future-Present" just opened at the Art Institute of Chicago and remains on view through Jan. 3, 2017. 
---
Related stories: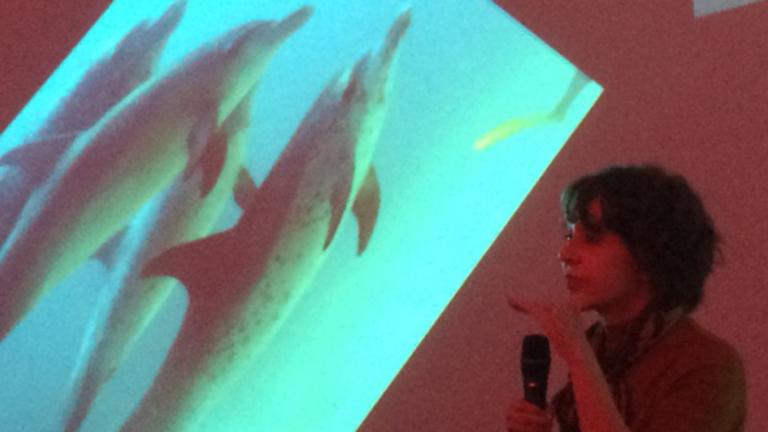 Wild Art at MCA Chicago: Immerse Yourself in Animal Imagery
Oct. 31: Artist Diana Thater on Friday unveiled immersive views of the natural world in a new show at the Museum of Contemporary Art Chicago.
---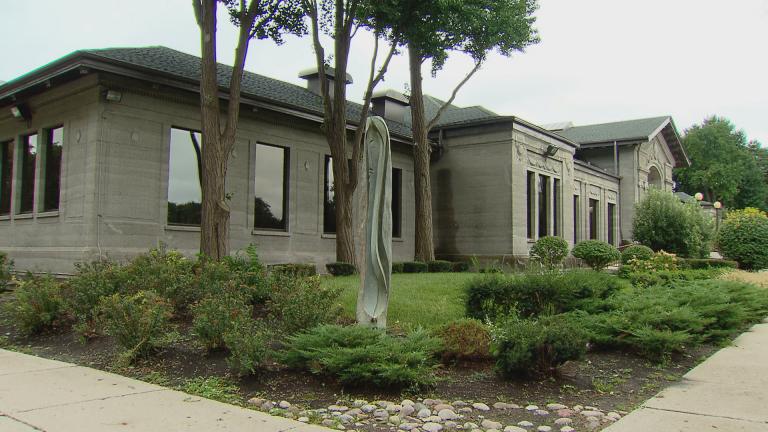 What's Ahead for Chicago's DuSable Museum of African American History
Oct. 4: With the recent opening of the National Museum of African American History and Culture, we get an update on Chicago's museum of African American history.
---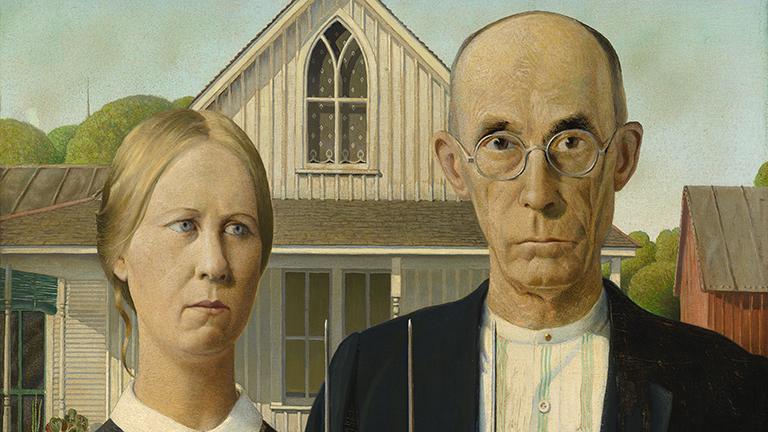 Turbulence of America in 1930s Gives Rise to Distinct Artistic Voices
Aug. 24: It has been said that the Great Depression was the best thing that ever happened to American artists. A new exhibition looks at how artists of the 1930s applied their diverse visions to the American dream during this time of immense change.
---