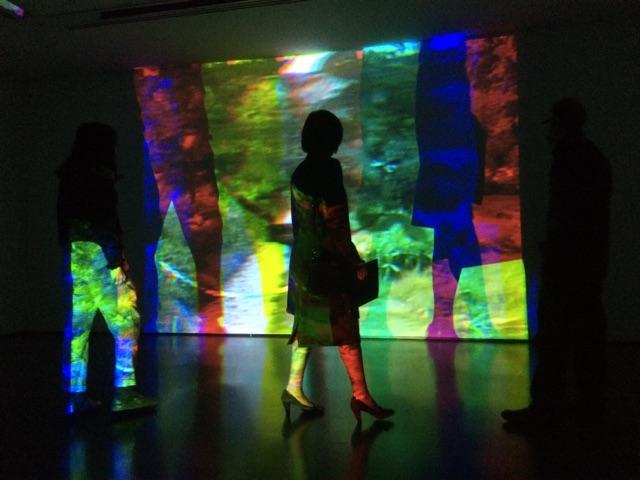 A visitor walks past "Oo Fifi, Five Days in Claude Monet's Garden" (1992) by Diana Thater at the MCA Chicago. Thater was an artist in residence at Monet's residence in Giverny, France in 1991. The work is named for a feral cat that didn't like visitors to the garden.
Artist Diana Thater on Friday unveiled immersive views of the natural world in a new show at the Museum of Contemporary Art Chicago.
"The Sympathetic Imagination" features projected images that fill the fourth-floor galleries with saturated colors and thought-provoking scenes of nature.
Thater has a theatrical sense of space. She uses the architecture of the MCA's atrium galleries as backdrops for imagery that bleeds from one room to the next: Giant honeybees crawl across the walls and ceilings. Through a doorway you can see dolphins "swim" in the next room. You'll also venture into a monkey-filled temple in India, and wander the nuclear wasteland of Chernobyl.
Thater films on location and does her homework, working with naturalists, consulting NASA research, even diving with dolphins.
Rarely are her videos defined by rectangular screens, and the technical equipment – projectors, light mounts, even cords – isn't hidden. It is embraced as part of the process. [NOTE: You'll want to watch your step as you walk through the galleries!]
The California-based artist made her mark in the 1990s with these video installations, and this exhibition, which originated at the Los Angeles County Museum of Art, includes work from 1992 through 2015.
Thater says she has a "desire to have images that function like poetry." She's clearly in love with the world around her, and that affection is on view at "The Sympathetic Imagination" through Jan. 8, 2017 at the MCA Chicago.
---
Related stories: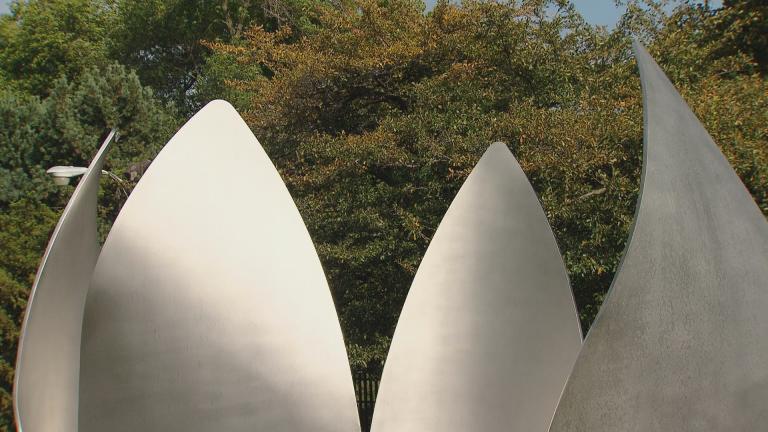 New Sculpture by Yoko Ono Seeks to 'Give Peace a Chance'
Oct. 20: Artist and activist Yoko Ono visits Chicago and provides Jackson Park with a new public sculpture that's being called "a landmark for peace."
---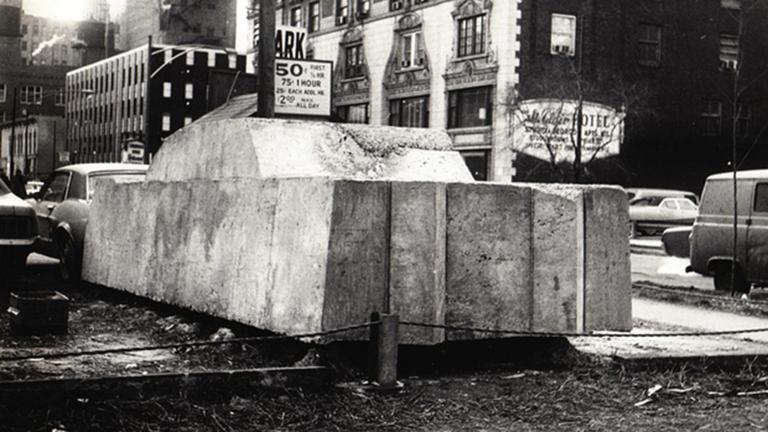 Vintage Sculpture 'Concrete Traffic' Goes for a Joyride
Oct. 18: A concrete Cadillac goes for a spin. We look at the restoration of this unusual work of art–and how it cemented its reputation.
---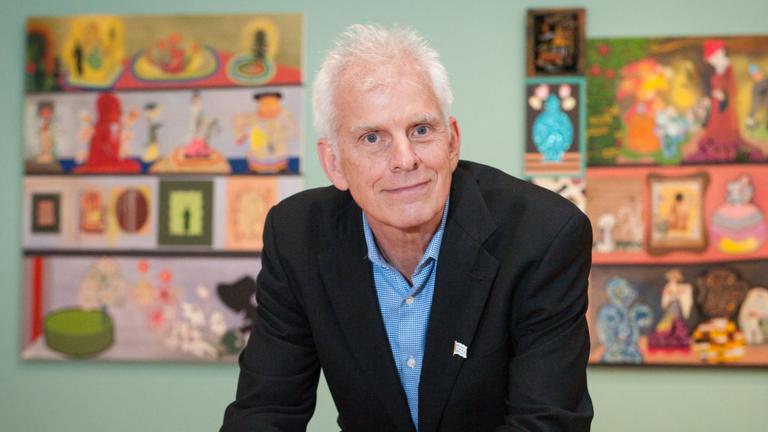 Mark Kelly on the Future, and Importance, of Chicago's Cultural Mission
Oct. 11: Free events like the Chicago Blues Festival are evolving. We speak with Chicago's new commissioner of cultural affairs and special events about the future of city celebrations.
---