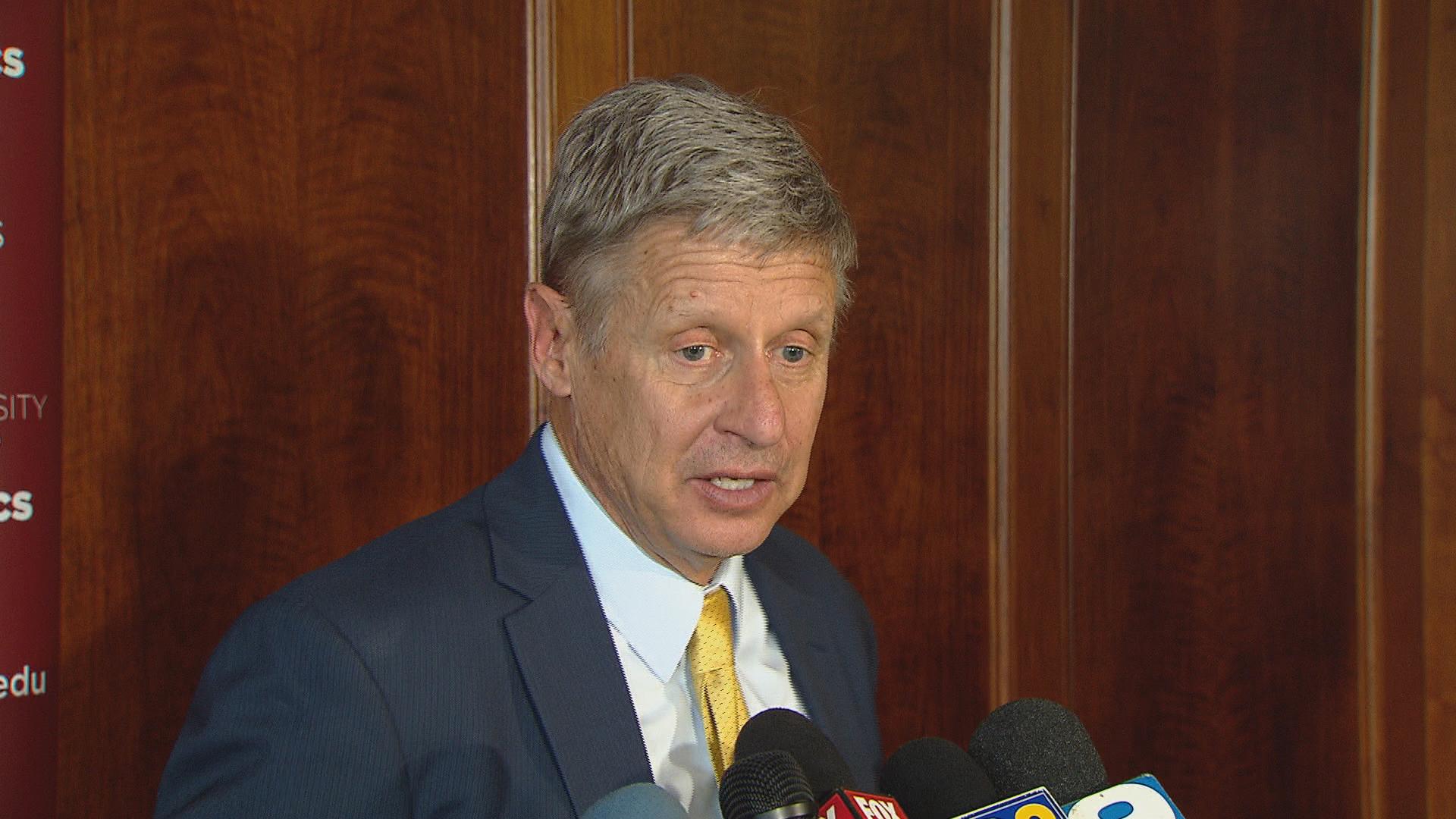 Libertarian presidential candidate and former New Mexico Gov. Gary Johnson says that despite his recent blunders on foreign policy, he is the preferred candidate among men and women in the armed forces.
"I am overwhelmingly the choice of active military personnel," Johnson said Friday at an event at the University of Chicago's Institute of Politics.
When asked why Americans should trust him on issues of foreign policy despite his recent failure to identify any foreign leaders he respected, and his blanking on Aleppo, Johnson said, "I would like to think that it is based on what I'm saying regarding the use of our military, which is that we should use it only when we are attacked. I hope that that's what emerges from the 'gaffes,' if you will, is the underlying policy that is disastrous for this country. When we're attacked, we should attack back. But when we involve ourselves in regime change, in my life, I can't think of a time when we've involved ourselves in regime change and it's worked out better and not worse."
Johnson criticized U.S. interventions in Iraq and Libya, acknowledging the brutal regimes of Saddam Hussein and Muammar Gaddafi, but decrying the mess that their removal has created.
"The best word to describe my approach to military interventions abroad is that I am a skeptic. As president, I would not need to be talked out of dropping bombs and sending young men and women into harm's way. Rather, I would be the president that would have to be convinced that it was absolutely necessary to protect the American people. I will be the skeptic in the room."
Theodore Chakos, a 26-year-old law school graduate who is supporting Johnson, says the mistakes won't change his mind.
"He was asked to name a leader he respected," Chakos said. "Not many of them have the same kinds of ideals he has. The reason he couldn't name one is because they're just not out there."
Johnson also reflected on winning the Chicago Tribune's presidential endorsement, in which the traditionally conservative editorial board called him a "principled option for U.S. president."
"Very, very heartened from the standpoint that the Tribune is stepping out here," he said. "They're saying all the right things, that this guy might not win, but this is a principled vote, that this is our principled support behind Johnson."
The hourlong event also featured Johnson's views on U.S. criminal policy, as he reiterated his belief in the legalization of marijuana and cited the drug war as a failed policy.
"We have the highest incarceration rates in the world, and I believe it's rooted in the drug war," Johnson said.
Johnson slammed Republican Donald Trump, and called his policy for building a wall along the border "wacko."
"It's a lie. How is the crackdown of 11 million undocumented workers going to work? In a state like New Mexico, where every other household is Hispanic, it's going to be a knock on the door and check for papers, and if a U.S. citizen doesn't have papers, what happens at that point? Detainment? This is horrible. This is really, really horrible."
Johnson's running mate, Bill Weld, is the former governor of Massachusetts.
Follow Paris Schutz on Twitter: @paschutz
---
More election 2016 coverage: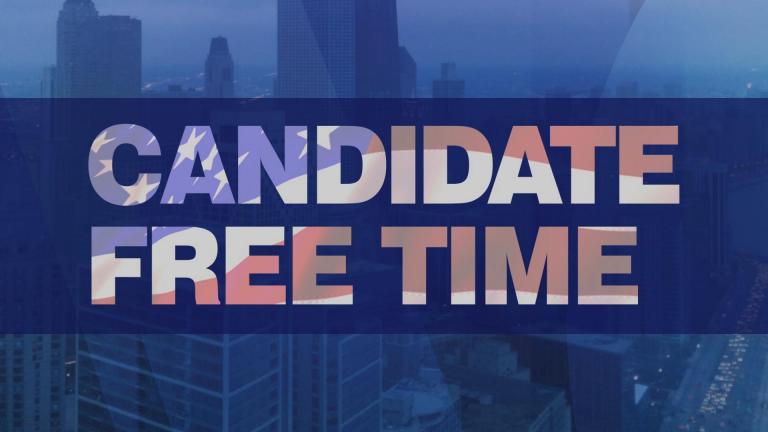 2016 Voters' Guide to the General Election
Oct. 7: This WTTW guide is an online resource designed to inform voters about the candidates running for office in the Nov. 8 election. Learn more.
---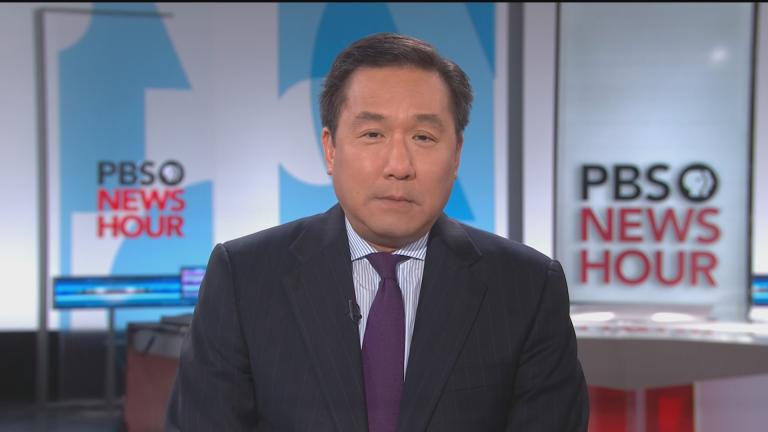 Town Hall Debate Could Be Challenging Format for Both Clinton, Trump
Oct. 6: Election Day is just a little more than four weeks away. "PBS NewsHour" correspondent John Yang joins us to talk about Sunday's presidential debate and how the campaign is shaping up.
---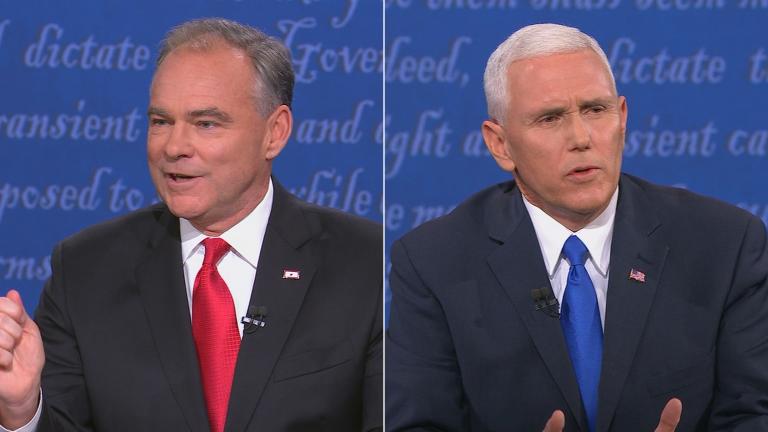 Veeps Take Center Stage, But Does it Matter?
Oct. 5: Sen. Tim Kaine and Gov. Mike Pence squared off Tuesday night, but did it move any voters? We talk presidential politics.
---