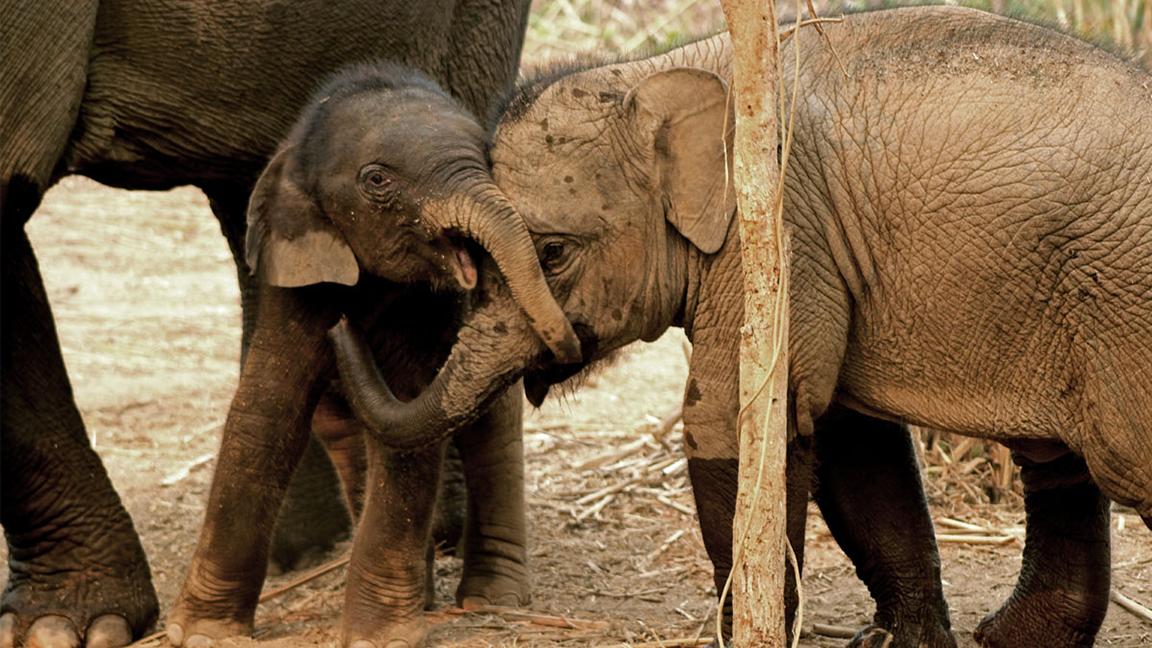 According to a wildlife trafficking bill that just passed through the U.S. House and Senate, 100,000 elephants were illegally killed in Africa from 2010 to 2012. (Fabien Bastide / Wikimedia Commons)
The Shedd Aquarium is calling on President Barack Obama to sign legislation that aims to curb the highly lucrative, international business of illegally trading endangered and threatened animals.
The institution's urging comes after its involvement in the rescue earlier this month of critically endangered catfish at O'Hare International Airport.
The Eliminate, Neutralize, and Disrupt (END) Wildlife Trafficking Act directs the State Department to identify global hotspots for wildlife crimes and provide foreign security forces with resources – including weapons – to combat poaching and wildlife trafficking.
The law was presented to Obama on Thursday after it unanimously passed through the House and Senate. It builds on a multi-government agency task force created by presidential executive order in 2013.
If signed into law, the task force will coordinate training for foreign wildlife law enforcement, establish multinational networks to combat cross-border illegal wildlife trade and launch other anti-wildlife crime efforts around the world. The industry is funded by sophisticated international criminal groups, according to the bill.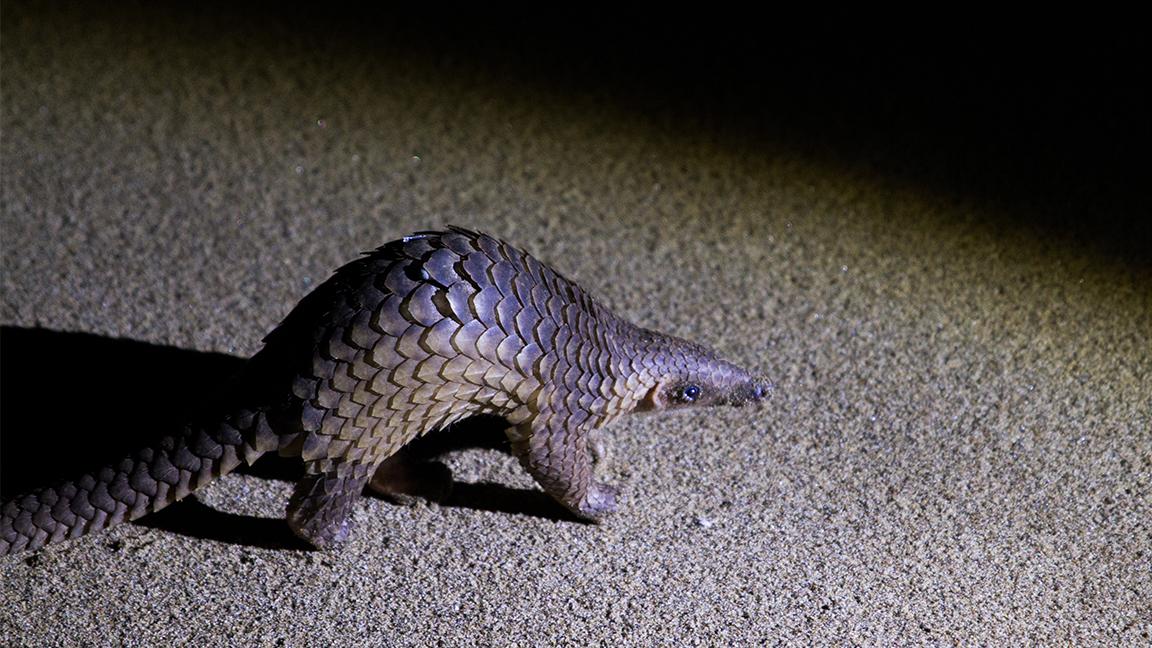 Elephants and rhinos aren't the only species targeted by the illegal wildlife trade. A scale-covered, termite-eating animal called the pangolin is considered the world's most-trafficked mammal by the International Union for Conservation of Nature. In China and Vietnam, the animal's meat is consumed as a delicacy and its scales are believed to have medicinal qualities. (Niels Jelsma / Flickr)
On Sept. 16, the Shedd came to the help of 90 young Thai catfish after an importer attempted to smuggle the critically endangered fish through O'Hare. The U.S. Fish and Wildlife Service, which discovered the illegal cargo, asked the aquarium to help.
Jim Robinett, the Shedd's vice president of external and regulatory affairs, said the federal agency regularly finds wildlife contraband at O'Hare.
"Truthfully, the USFWS that works out of this airport is overworked," Robinett said. "It was partially by chance that they checked out this shipment of Thai catfish. Once they realized what they had, they said 'these are illegal.'"
Robinett said the seized fish had been packed into thick plastic bags with the minimal amount of water and oxygen pumped into them. He said the fish are doing well. Among them are Mekong giant catfish, which were listed as critically endangered in 2003. The species is one of the largest freshwater fish in the world and can grow up to 10 feet long. Most are about 3 to 4 inches currently.
"People are always looking for the strange, unusual and rare," Robinett said. "We're fortunate enough to be able to help. Some of these fish will go to other aquariums."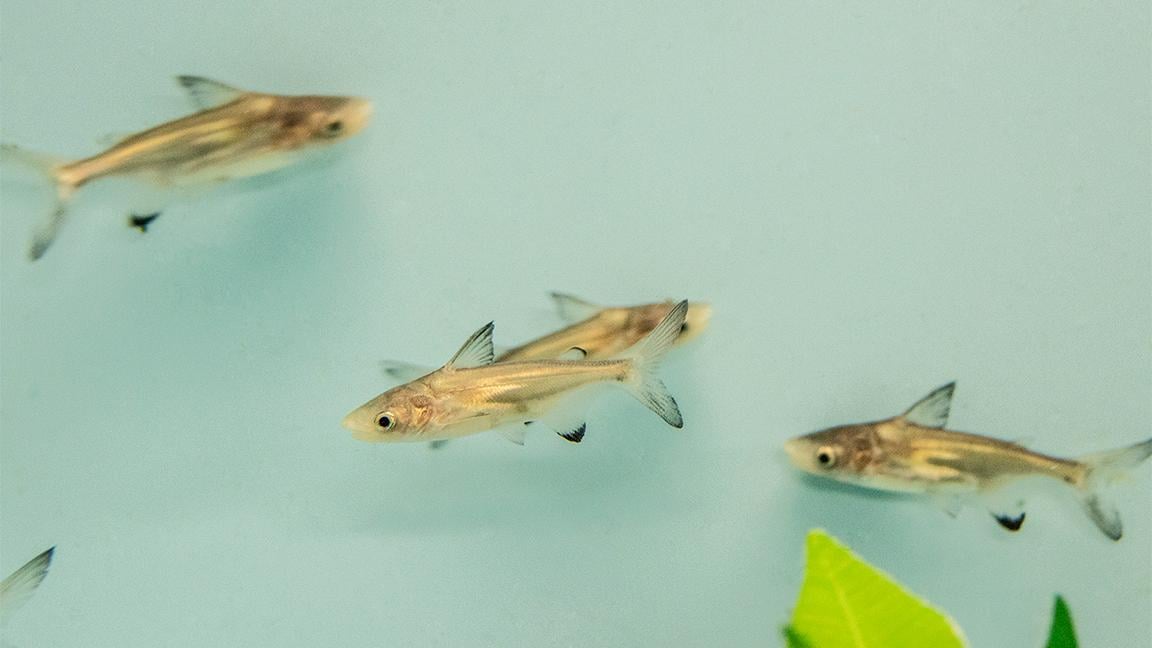 Juvenile Thai catfish confiscated at O'Hare are being cared for at the Shedd Aquarium. (Courtesy Shedd Aquarium)
The Shedd assisted the USFWS in 2015 by taking in 102 arapaima, another giant, internationally protected freshwater fish that's native to the Amazon River.
Unlike the Thai catfish recently seized, some of the arapaima were dead on arrival and only about half survived, due to the poor conditions under which they were transported. Some of the surviving fish are visible at the Shedd's Amazon Rising exhibit.
But Robinett said coral is the most common illegally smuggled item the USFWS asks the aquarium to identify. Many specimens find their way into the Shedd's collections and are used to educate visitors about wildlife crime.
"The reality is we're just stopping the completion of an illegal action," Robinett said. "It's a good way for us to acquire animals that we may not be able to acquire otherwise and raise awareness, but we're most concerned about the conservation of these species."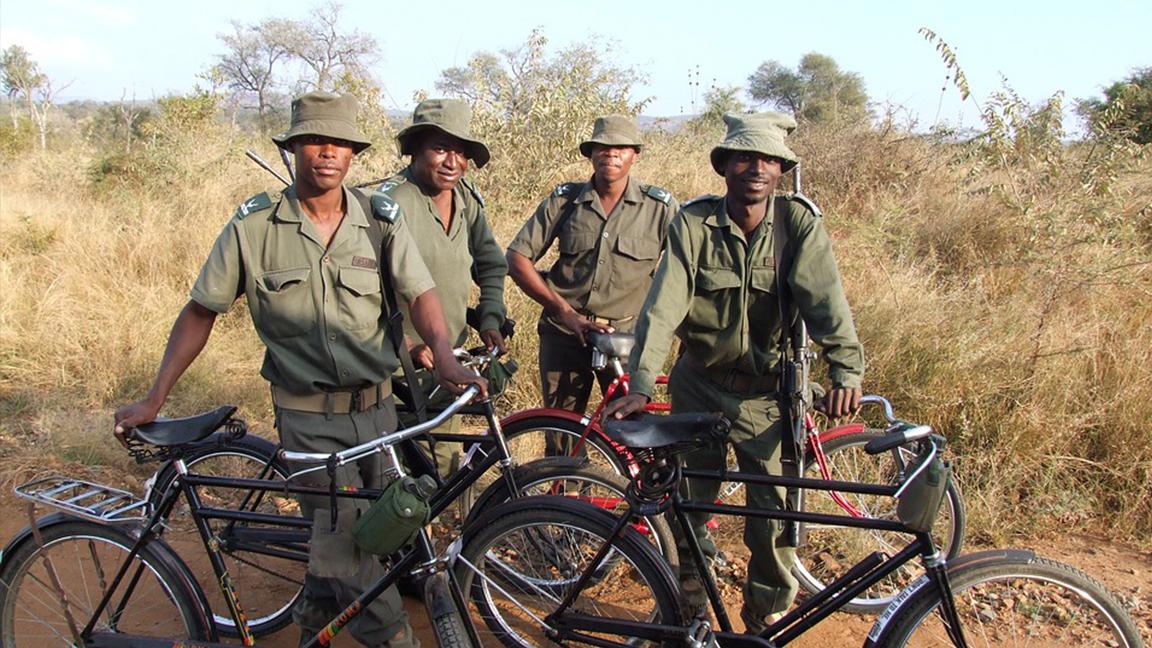 Park rangers patrol South Africa's Kruger National Park, one of Africa's largest game reserves.
Vulnerable animal species aren't the only ones at risk. The bill on Obama's desk points to the dangers faced by park rangers who protect wild animals from poachers. More than 1,000 rangers worldwide were killed by poachers between 2004 and 2014, according to the International Union for Conservation of Nature.
Robinett is hopeful the president will sign the legislation, which he said will take important steps towards battling a difficult international issue.
"I cannot imagine why he wouldn't sign it," he said. "It's a great legacy.
"The demand for these items have been culturally entrenched for centuries. It's an uphill battle, but it will get the U.S. to become a major player in stopping this network."
Follow Evan Garcia on Twitter: @EvanRGarcia
---
Related stories: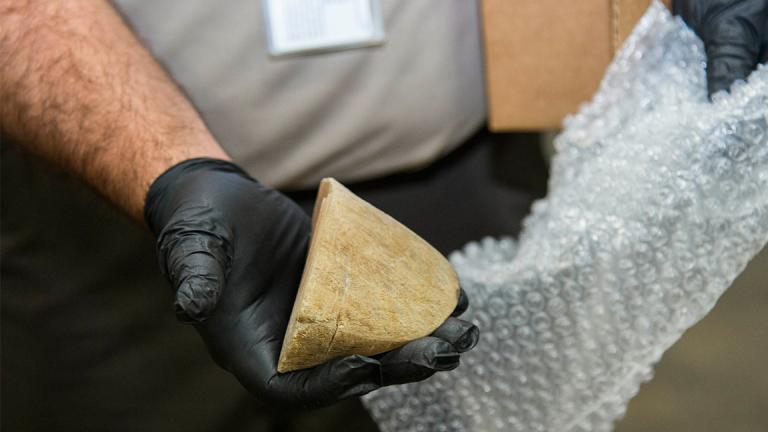 Brookfield Zoo Donates Black Rhino Horn to Feds for Training
Sept. 23: On Thursday, World Rhino Day, the zoo donated a piece of horn from one of its black rhinos to the U.S. Fish and Wildlife Service. The agency will use the sample to train its canine unit that sniffs out contraband at O'Hare International Airport.
---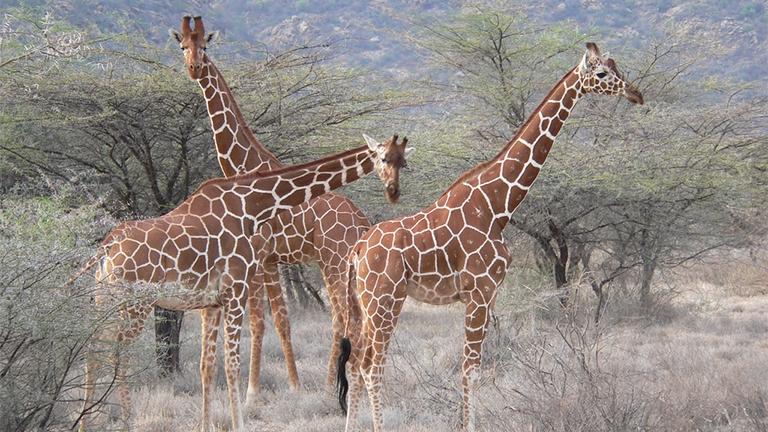 Kenyan Conservationists Work to Save Giraffe as Population Plummets
May 5: In the last two decades the reticulated giraffe population has plummeted and if action isn't taken to reverse their calamitous decline, they could be eliminated from the wild within a generation.
---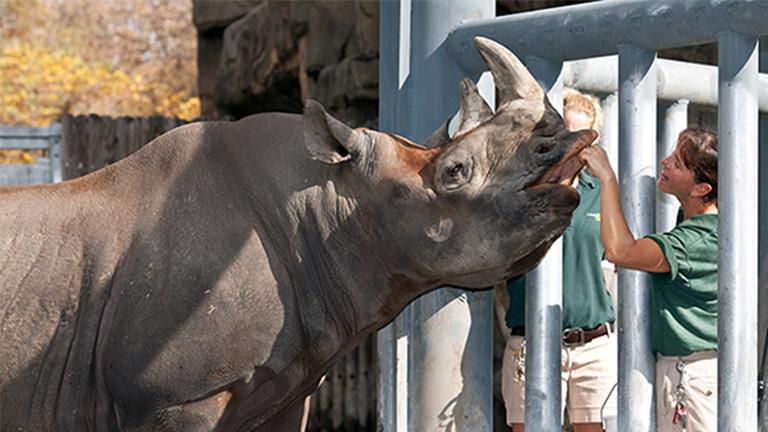 Critically Endangered Black Rhino Celebrates Milestone at Lincoln Park Zoo
March 11: Maku the eastern black rhino is one of less than 1,000 such animals living on Earth due to decades of poaching. Today he turns 30.
---