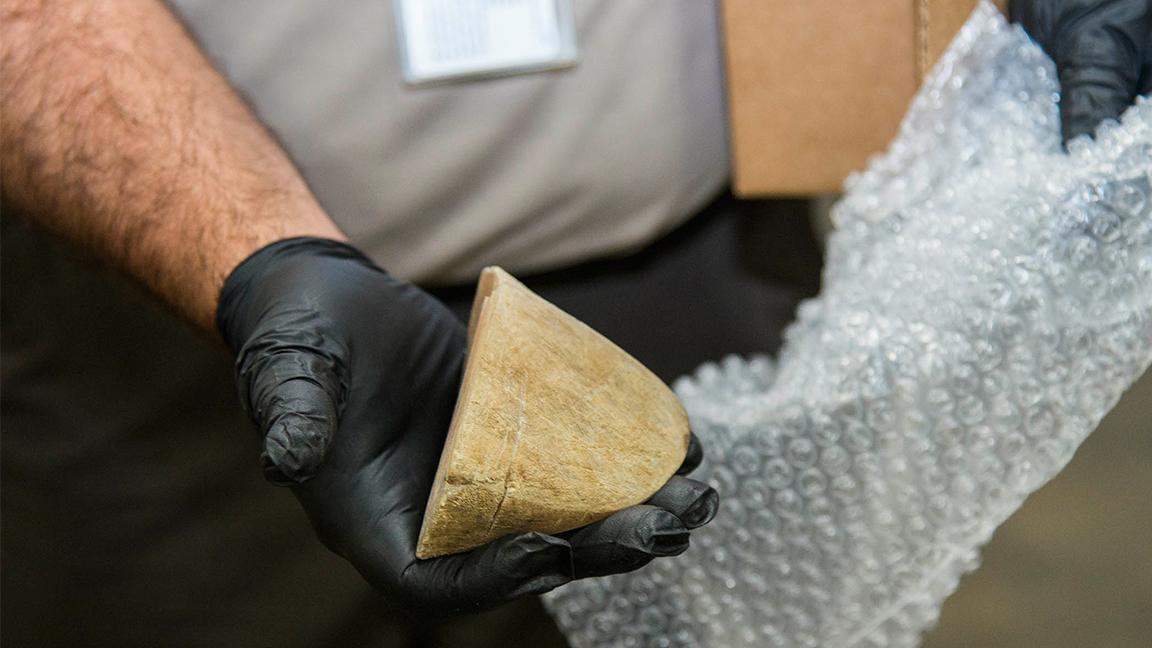 The Brookfield Zoo donated this piece of black rhino horn to the U.S. Fish and Wildlife Service for its dog training program to catch wildlife contraband. (Kelly Tone / Chicago Zoological Society)
Brookfield Zoo is doing its part to combat the illegal rhino horn trade.
On Thursday, World Rhino Day, the zoo donated a piece of horn from one of its black rhinos to the U.S. Fish and Wildlife Service. The agency will use the sample to train its canine unit that sniffs out contraband at O'Hare International Airport.
Illegal poaching is the primary threat to the critically endangered black rhino's survival, according to the International Union for Conservation of Nature, an organization that determines the status of species conservation.
Amanda Dickson, a USFWS wildlife inspector-handler, trains canines to detect five illegal wildlife items: rhino horn, elephant ivory, python skin, seahorses and sea turtles.
She examines baggage held behind the scenes at O'Hare and looks for any signals of illegal items from her dog. Alongside customs officials, the canine unit also inspects imported and exported cargo held in airport warehouse facilities.
"The dogs find something about once a week," Dickson said. "It varies a lot. We get bushmeat (the meat of wild African animals) and we do get elephant ivory. Those are the two biggest items."
Dickson said whether a person is actually aware they're illegally smuggling wildlife depends on the item in question.
"With ivory, they know. Ninety-nine percent of the time, they know exactly what they're doing," Dickson said. "But we do see people purchase souvenirs overseas. They'll have things like dried up sea turtles and they just think they can buy these and bring them back and we're like, 'No, that's an endangered species.'"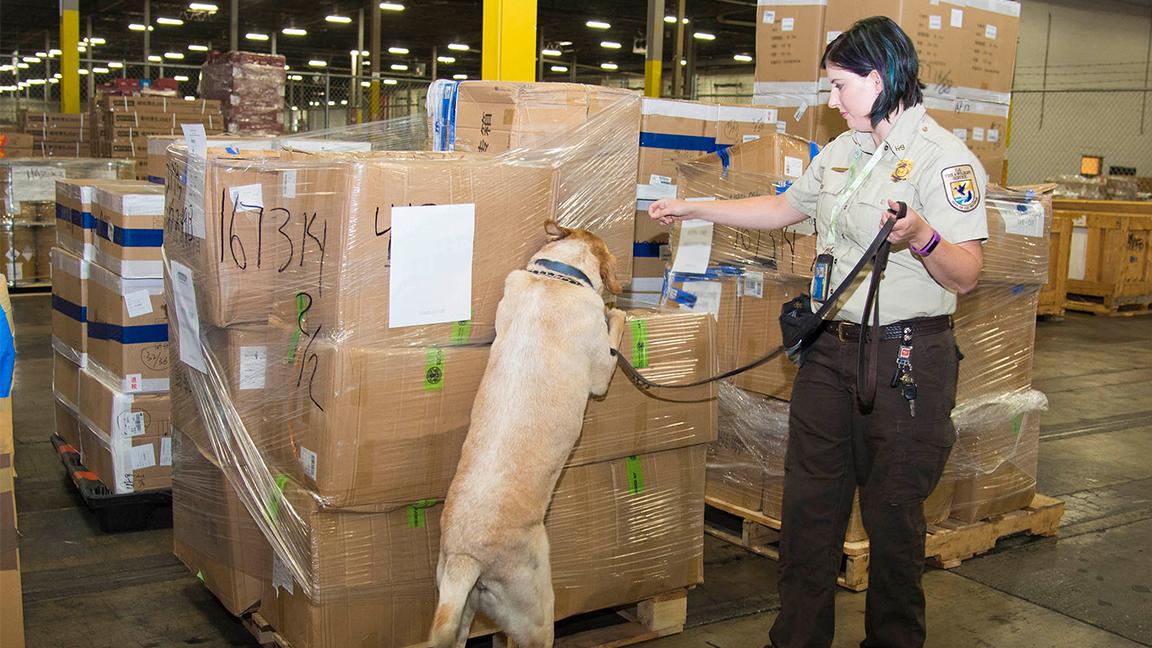 U.S. Fish and Wildlife Service inspector Amanda Dickson trains her canine partner Lancer to locate a rhino horn within a package. (Kelly Tone / Chicago Zoological Society)
Most of the program's training items come from the USFWS's stockpile of confiscated materials.
When four dogs were added to the program this spring, the agency realized it was running low on rhino horn. Dickson offhandedly asked a Brookfield Zoo employee about the horns of its rhinos.
"I said, 'Hey, what happens to a rhino's horn when it dies?' and they said, 'Oh, we keep it in a freezer,'" Dickson said.
The piece of horn donated Thursday by the zoo was actually trimmed off one of its living black rhinos – the horns are periodically shaved down so the animals don't injure each other when introduced.
Rhino horns, which are made of keratin – the same material as human fingernails, fetch high prices in Asian countries where it's used in traditional medicine and as a status symbol of the wealthy.
All seven wildlife detector dogs receive eight hours of training every two weeks in order to maintain their memories of scents. Dickson said it typically takes four to five months to train a new canine recruit. Most of the dogs were rescued from animal shelters.
Dickson said the dogs have made a huge difference since the program began in 2013.
"Our version of a proactive search is going through and literally just opening random boxes," Dickson said. "We're looking for the needle in the haystack.
"With the dog, we don't have to. He can tell us if there's wildlife in a box and we can look at it and figure out if it's legal or not."
Punishment for offenses
The USFWS began an intensive campaign in 2011 called Operation Crash to prosecute rhino horn smugglers–the name references the term for a group of rhinos. As of June 2016, the agency reports that more than 33 years of prison time have been collectively handed down to offenders and more than $2 million worth of fines have been issued.
Whether someone is fined or prosecuted depends on the severity of their offense. Items are always seized. If a traveler is unaware of a small illegal item, they'll simply have it confiscated and probably get off with a warning. If it's a second offense, they'll likely be fined anywhere from a couple hundred to several thousand dollars, according to Dickson.
"If it looks like it's something more severe or something bigger is happening, we'll refer it to our special agents and they can pursue a criminal investigation," Dickson said. "It depends on a lot of things, like if they were trying to hide it or not."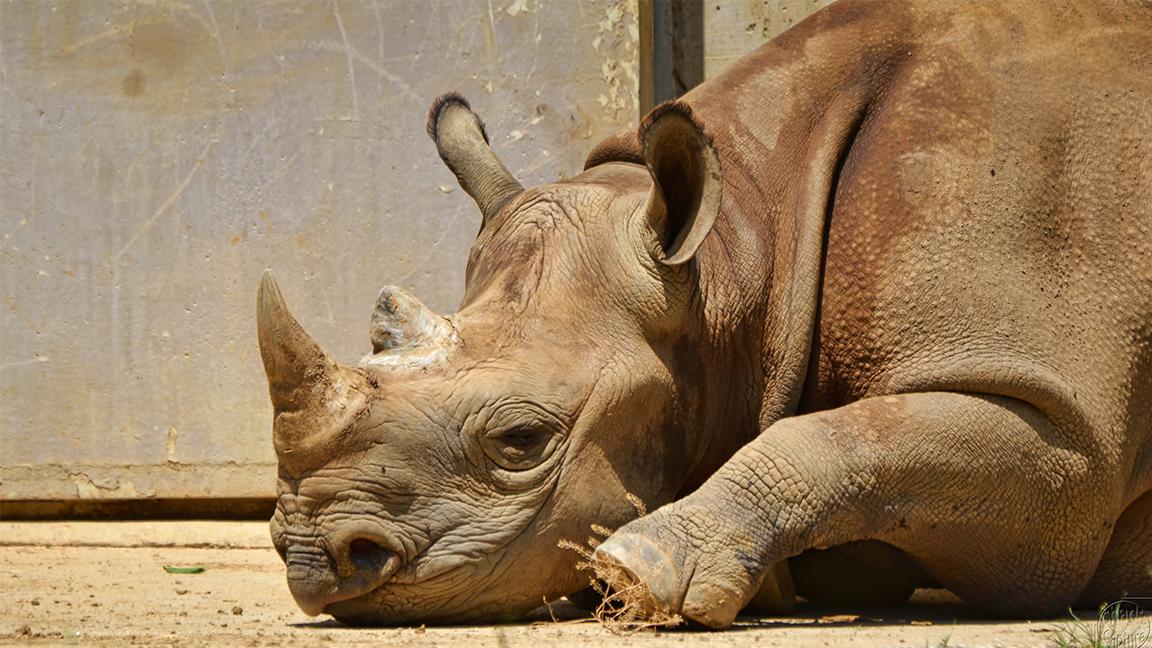 A black rhino at Brookfield Zoo. (Chad Horwedel / Flickr)
The global population of black rhinos declined by 96 percent from 1970, which saw a population of 65,000 to 1993, when only 2,300 were counted, according to the nonprofit group Save the Rhino. Recent conservation efforts have helped the species make a very modest rebound to slightly over 5,000 rhinos, although environmentalists warn the population is still perilously low.
In 1941, the Brookfield Zoo became the first in North America to breed a black rhino in captivity, according to a zoo spokeswoman. Since then, 10 black rhinos have been born at the zoo. Its current breeding pair, a 26-year-old male and 6-year-old female, have not yet mated, but the zoo is hopeful.
Along with Chicago, wildlife inspector canine units search for illegal items at airport facilities in Los Angeles, Anchorage, Miami, Houston and San Juan, Puerto Rico.
Follow Evan Garcia on Twitter: @EvanRGarcia
---
Related stories: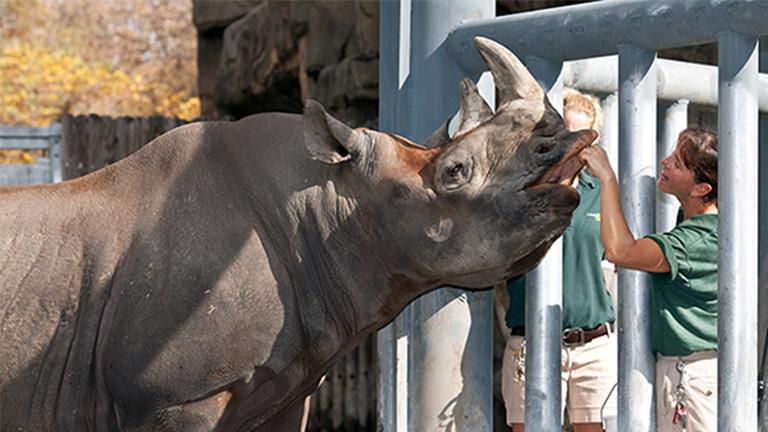 Critically Endangered Black Rhino Celebrates Milestone at Lincoln Park Zoo
March 11: Maku the eastern black rhino is one of less than 1,000 such animals living on Earth due to decades of poaching. Today he turns 30.
---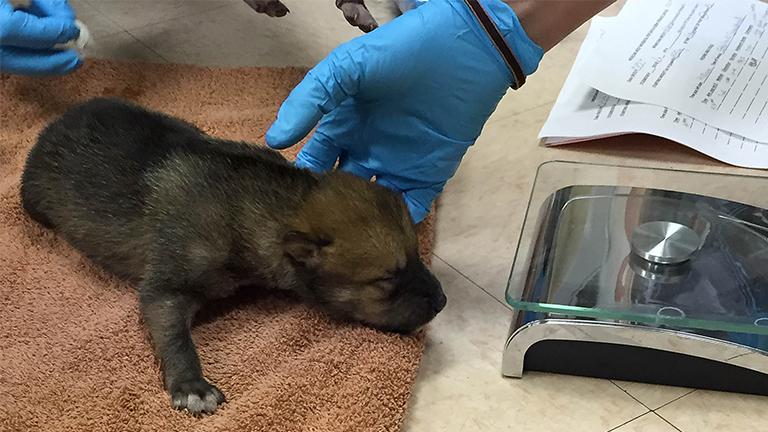 5 Endangered Gray Wolf Pups Born at Brookfield Zoo, 2 Sent to the Wild
May 13: Two Mexican gray wolf pups born at Brookfield Zoo last month were released into the Arizona wilderness as part of a carefully timed conservation effort. The species has been threatened by extinction for over half a century.
---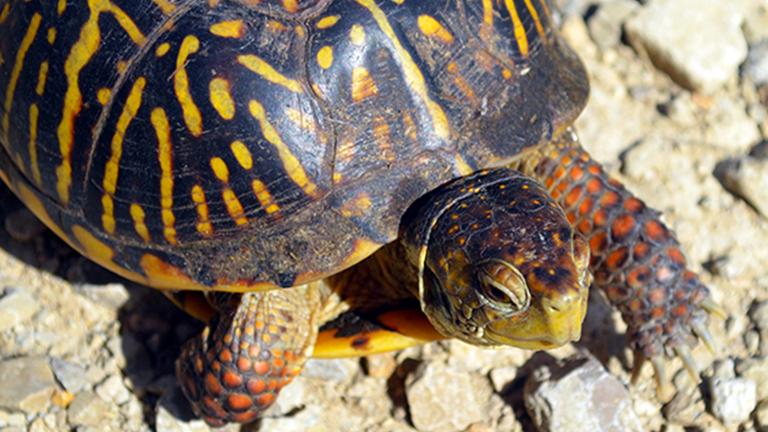 Endangered Turtles Reintroduced into Wild with Help from Illinois Zoos
July 11: Thanks to an experimental program started by the U.S. Fish and Wildlife Service in 2009, a wild population of threatened turtles has been established in northwestern Illinois. Find out how local institutions helped the agency reach its goal.
---