The former Mulligan Elementary School in Lincoln Park has been transformed into residential apartments as part of the city's plan to redevelop shuttered CPS buildings. (Courtesy of Chicago Department of Planning and Development)
Shuttered classrooms and long-closed gymnasiums will soon give way to multi-bedroom suites and rooftop decks overlooking the city skyline as area developers work to resurrect buildings that once served as Chicago Public Schools.
In 2013, CPS unveiled a three-phase repurposing and sale process for 49 underutilized school buildings across the city. The buildings were divided between those immediately ready for reuse by the city, and those that could be sold to private developers and rehabilitated.
Chicago's Department of Planning and Development announced in a blog post last week that it has started using a city landmark designation allowing it to seek federal tax credits, parking and permit fee waivers, and other incentives to make rehabilitation projects with private developers at the schools "financially viable."
The city has thus far moved forward with the landmark designation and sale of three of those buildings: Motley Public School and Peabody Elementary School in West Town, and Stewart Elementary School in Uptown.
Svigos Asset Management, a Buffalo Grove developer, began redevelopment work at Motley over the summer, according to Nick Vittore, vice president for real estate. His company has also purchased the Peabody building and hopes to start pre-leasing apartments out of the former Mulligan Elementary School building in Lincoln Park this fall.
Buffalo Grove-based developer Svigos Asset Management hopes to begin pre-leasing apartments at the former Mulligan school this fall. (Courtesy of Chicago Department of Planning and Development)
Mulligan – named after Chicagoan and Civil War colonel James A. Mulligan – was not among the 49 CPS schools closed in 2013. It had been a public school for about a century before it was shut down in the early 1990s. After briefly reopening as a private school, it closed again in the early 2000s and remained vacant until its sale.
"I think it's probably the most unique and exciting apartment ... project in the city, easily," Vittore said. "I've never seen anything like it myself."
Purchased in 2013 for $4 million, the three-story brick building was refurbished using many of the original materials. But work was delayed more than a year after a fire torched much of the structure's interior in 2014.
The building will have 24 two-bed, two-bath units built from what had been 1,200-square-foot classrooms. Instead of desks and chalkboards, those units now feature 14-foot ceilings and restored 9-foot-high windows along with in-unit laundry, forced heat and air, and fireplaces.
The top-floor gymnasium has been rebuilt into a 2,200-square-foot suite and a new rooftop deck offers a skyline view of the city.
Svigos has also pursued federal tax credits through the National Parks Service, which inspects the building to ensure everything from wood casings and door trims to nonfunctional radiators are kept in place as they were when the building opened in the 1880s.
Built-in furniture and bookcases have been kept and reused. After the fire, Vittore said each piece of hardwood flooring was removed, inspected and treated before being reinstalled.
But the biggest challenge, he said, was working around coatrooms that ran lengthwise inside each class. Instead of ripping them out, those spaces have been turned into bathrooms, closets and foyers.
"So we used every inch of it," he said, "but it wasn't easy, to be honest." 
Demolition work inside the Motley building is also underway, but Vittore does not have a timeline for its completion.
As it closes in on its 110th birthday next year, the Stewart building is undergoing a restoration of its own under the guidance of Morningside USA, a Chicago developer working to construct 50 residential apartment units inside the North Kenmore Avenue structure.
On top of residential repurposing, historic preservationists have also looked into other potential uses for the buildings, including turning old schools into neighborhood restaurants.
Landmarks Illinois, a Chicago-based nonprofit preservation advocacy organization, published a study last year identifying five of the 49 buildings as potential fits based on their kitchen quality, parking and architectural relevance.
"Our feeling was, if there was at least a report out there talking about that valuable asset within some of these buildings, that it could be an opportunity if a developer came forward that knew they could look for a food-related partner to possibly take on a portion of the building that included the kitchen," said Landmarks Illinois Director of Advocacy Lisa Dichiera.
The study also looked at 31 public school repurposing projects from across the country and found that, in addition to becoming apartments, the former schools had often been turned into public buildings, community centers and even other schools.
Overton Elementary's old building was also sold and will be transformed into a mixed-use development incorporating either counseling or mentoring programs, career training programs, housing, retail or manufacturing space, according to CPS.
"The focus is that these are not throw-away buildings," Dichiera said. "These are buildings that serve as anchors to their neighborhoods and finding reuses for them where they can still be viable assets is really important."
Follow Matt Masterson on Twitter: @ByMattMasterson
---
Related stories: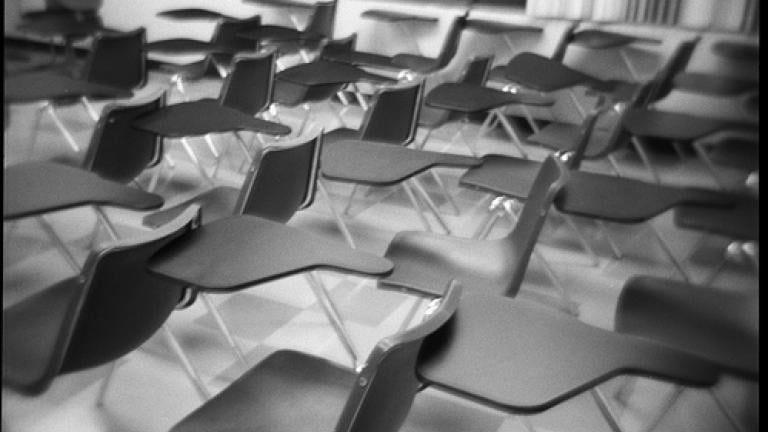 Impact of School Closures
January 22, 2015: The University of Chicago Consortium on Chicago School Research details how students were impacted by the decision to close 50 elementary schools in May 2013.
---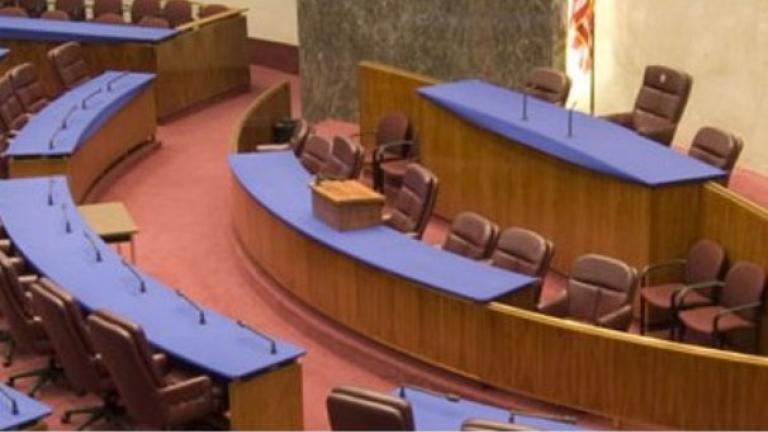 Aldermanic Roundtable on City Council News
July 24, 2013: School closings, ethics probes and more; we have the latest City Council news from our aldermanic roundtable.
---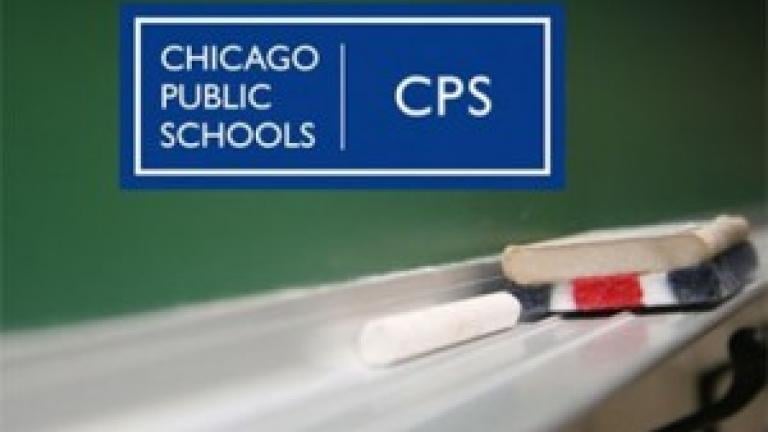 School Closings Analysis
May 22, 2013: Now that the School Board has voted to close 50 schools, what happens next? We have analysis.
---