State Sen. Andy Manar plans to introduce a new school funding formula bill on the floor of the Illinois Senate on Wednesday.
"Tomorrow I will be filing new legislation that's intended to erase and correct what is undoubtedly the worst and most regressive system of funding public education in the state," Manar said Tuesday. "We've made some slight gains but we need to go deeper.
"We need to commit to spending and prioritizing funds that are available in the state budget to high need, high poverty schools. That's what every expert says we ought to do in Illinois. That's something that we don't do today."
The bill, if passed, would shift money from wealthier districts to poorer districts—with cuts to wealthier districts being phased in over four years.
"Everything in this bill is intended to take steps toward parity, toward a system that is statewide in nature that doesn't treat different school districts in different ways utilizing $13 billion of state resources," Manar said.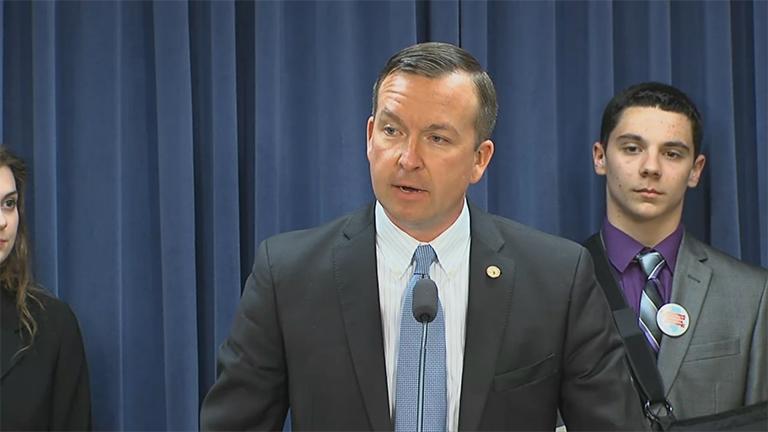 "Everything in this bill is intended to take steps toward parity," said State Sen. Andy Manar.
"This would put CPS on par with every other district in Illinois," said Amanda Vinicky. "Chicago, however, would lose what's known as a block grant, basically a big chunk of cash that gets sent CPS's way that would be nullified and eliminated."
So what is the likelihood that this bill will fare any better than other earlier proposals aimed at reducing the funding gap between rich and poor?
"Republicans had a sort of immediate, distasteful reaction to it, Governor Bruce Rauner saying that Democrats had a dozen years to deal with this and now all of a sudden he questions why it's a crisis. That said, he too said he has issues with the current formula and wants changes," Vinicky said.
"Republicans immediately called this a bailout of CPS," she added.
---
Related 'Chicago Tonight' content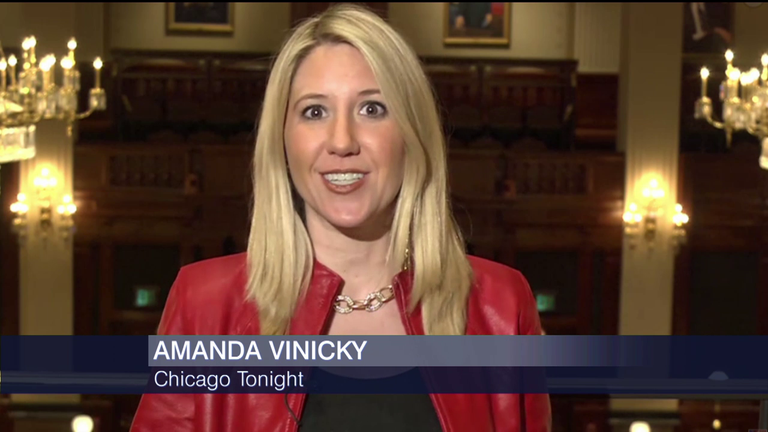 House Back in Session But No Sign of Budget
April 4: State lawmakers return to Springfield this week to vote on a number of measures, but not on the agenda is the No. 1 topic of discussion—the state budget that should have gone into effect last year.
---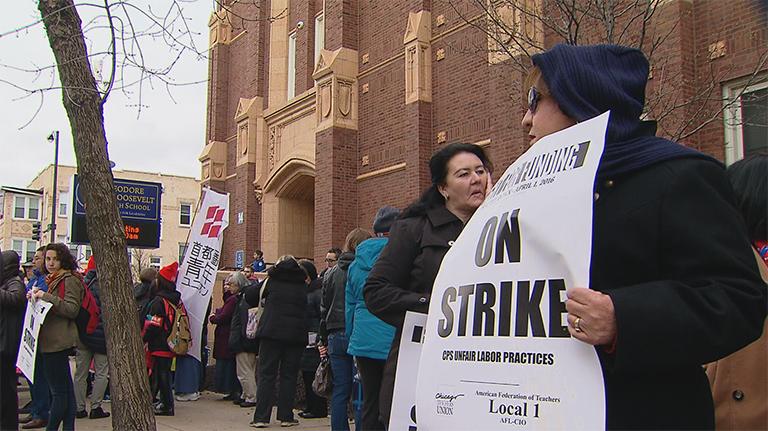 Chicago Teachers Picket, Rally During 1-Day Walkout
April 1: Chicago Teachers Union Vice President Jesse Sharkey started his day at Roosevelt High School in Albany Park. He hopes Friday's walkout sparks action on the state budget. At Beasley Elementary in the Washington Park neighborhood, CTU President Karen Lewis rallied her troops and argued funding is exactly what the strike is about.
---
Chicago State University Faces Closure Over Budget Impasse
March 30: It has already cut its school year short and is now warning of hundreds of layoffs. Chicago State University's chancellor says the school is in shock because the state budget stalemate has starved it of funding. But is the 150-year-old school in danger of closing? 
---