What is the fate of the mammoth empty art deco building that everyone drove under for decades?
It was going to be a casino. It was going to be the site of a new group of towers, some of the tallest in the country, on the western shore of the Chicago River. It was going to be turned into 1,500 micro-apartments. There were reports that Walgreens was going to make it their corporate headquarters. And now it seems Chicago's old main post office on Congress is destined to be commercial office space, a less ambitious but potentially more likely to be realized dream for the building that is the largest block of unoccupied space in downtown Chicago, possibly the Midwest and a decent competitor for a good spot in the national running of empty buildings too big to demolish.
New owners and developers 601W Companies, a New York-based concern that currently owns the Aon Building and the Civic Opera House, have left court with a step-by-step multiyear plan worked out with the city to bring the 1921 Graham, Anderson, Probst & White structure–around 2.7 million square feet after the 1932 expansion–to life again. Amenities proposed include a rooftop park, outdoor cafes, a sport and fitness center and a river walk that will be a marked contrast to the empty fields that lay between the on ramps to the Eisenhower Expressway.
Images: Renderings of development plans from 601W for the old main post office.
In May, the city announced that 601W had legally and formally secured ownership of the building. Prior owner Bill Davies, a British developer representing International Property Developers North America, sold the building to 601W in the last days of his life. Davies died in February of this year shortly after announcing yet another revision to his dreams for the site which he purchased in 2009. At that time, the city was in court attempting to seize the property by eminent domain, hoping to attract new developers with a request for proposals. The building had numerous code violations against it and had been damaged by at least three small fires over the past four years. The news of the sale was a welcome surprise.
City Commissioner David L. Reifman of the Department of Planning and Development speaks with host Eddie Arruza about the latest attempt to revitalize a landmark that has stood empty since 1997.

Archive video: "Chicago Tonight" correspondent Rich Samuels reports in February 2006 on efforts by the United States Postal Service to sell Chicago's old main post office. At the time it had been 10 years since the structure had been a working post office. A group of U.S. senators toured the building and held a hearing about how to get rid of the massive structure. Among those in the task force there that day was then-junior Sen. Barack Obama. 
---
Sign up for our morning newsletter to get all of our stories delivered to your mailbox each weekday.
---
Related stories:
Ask Geoffrey: Which Came First, Eisenhower or Old Main Post Office?
Feb. 3: The Eisenhower Expressway runs underneath the Old Main Post Office, causing one viewer to wonder which came first. Geoffrey Baer delves into the history of these interlinked landmarks in this week's edition of Ask Geoffrey.
---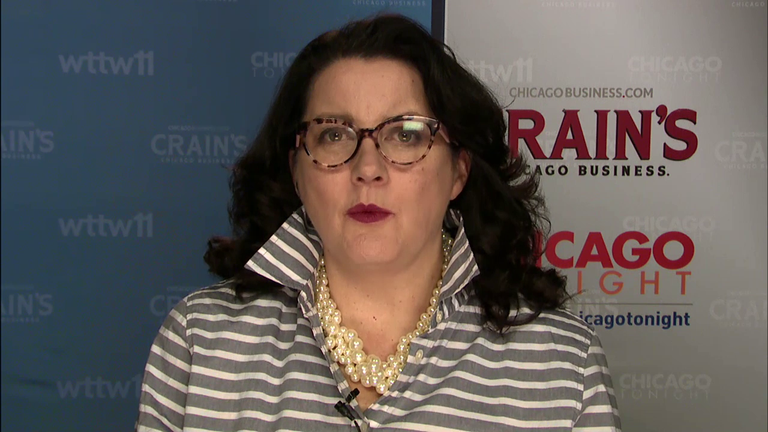 Crain's Roundup: Chicago Tribune Shakeup, Takeover of Old Main Post Office
Feb. 24: Crain's Chicago Business managing editor Ann Dwyer takes a closer look at why the Old Main Post Office may be the target of a city of Chicago eminent domain takeover.
---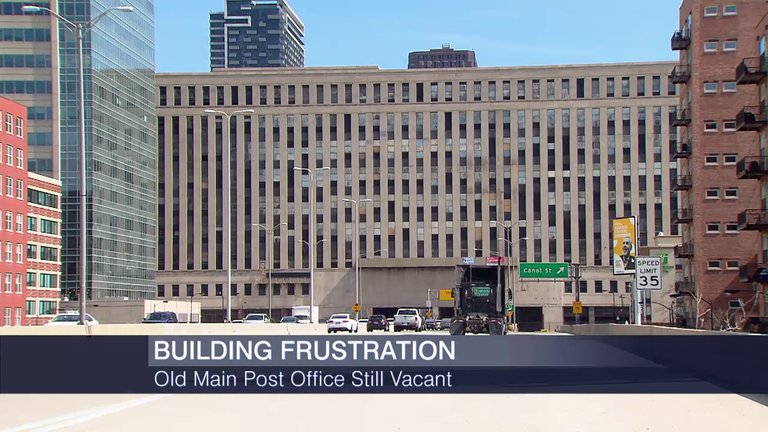 Analyzing Potential Sale, Development of Old Main Post Office
March 22: The saga over the sprawling Old Main Post Office is heating up. Mayor Rahm Emanuel recently started threatening to seize the building from the British developer who purchased it in 2009. Now comes word the building is about to be sold to a new owner.
---