The video cannot be displayed.
The saga over the sprawling Old Main Post Office is heating up. The iconic massive building straddling the Eisenhower Expressway has been vacant since the U.S. Post Office moved out two decades ago.
Mayor Rahm Emanuel recently started threatening to seize the building from Bill Davies, the British developer who purchased it in 2009. Now comes word the building is about to be sold to a new owner.   
"This is the best sign in 20 years that something positive will happen with the building," said architecture critic Lee Bey. "The potential buyer, 601W, is used to big properties. They own and developed AON and Prudential. What you want in this case is someone who can bring other powerful, influential partners to the table, and someone with a reputation of getting a deal done."
"They have a good reputation and are mainly known for doing office buildings," said Crain's Chicago Business real estate reporter Ryan Ori of 601W. "So it's quite likely that the post office building would be developed to include a good deal of office space in it."
While Davies has had other potential buyers for the building, Ori thinks the 601W deal is "very serious."
"This is the first time Davies has gotten to the point where he's gotten a purchase contract on the building," he said. "Just getting to that point takes months and a lot of money. So I'd say this is a serious offer and it looks like there could be a deal. The mayor's eminent-domain threat may be the additional pressure Davies needs to seal a deal this time." 
Bey called the mayor's threat a "smart move."
"It probably didn't prompt this sale, as these massive deals take months to prepare," Bey said. "But what it does do is keep Bill Davies honest and keep the pressure on him to make this deal. I think the Emanuel administration's strategy could serve as a model for other other cities with vacant buildings like this."
Beyond using the site for office space, some of the more creative ideas have included a casino, hotel and condos. There was even talk of a mall – but not of the traditional variety.
"The space is massive and was created so that mail trucks could drive right in. So, someone thought about an auto-service mall that people could drive their car right into," Ori said.
The building, designed by Graham, Anderson, Probst & White, has 14 floors and more than 2.5 million square feet of floor space. It was the largest post office facility in the world according to Modern Mechanics magazine.
"This is a tough, but exciting building," said Bey, who actually worked in the building for the post office while in college. "It truly is a massive building. The middle of the building is dark, so it'll take some creative thinking on what to do there ... whether to create some sort of atrium, or equipment space or engine room. I think it's so big that it could have more than four uses: boutique hotel, ground floor restaurants and shops, some office space and some residential."
---
Related 'Chicago Tonight' content
Crain's Roundup: Chicago Tribune Shakeup, Takeover of Old Main Post Office
Feb. 24: Crain's Chicago Business managing editor Ann Dwyer takes a closer look at why the Old Main Post Office may be the target of a city of Chicago eminent domain takeover and other business headlines.
---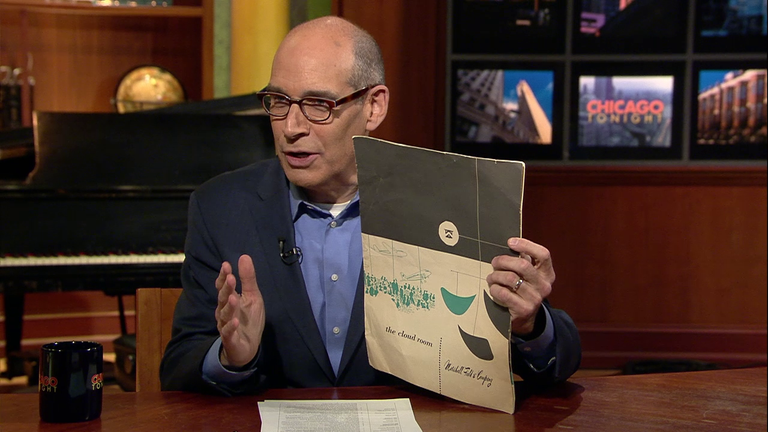 Ask Geoffrey: Which Came First, Eisenhower or Old Main Post Office?
Feb. 3: The Eisenhower Expressway runs underneath the Old Main Post Office, causing one viewer to wonder which came first. Geoffrey Baer delves into the history of these interlinked landmarks and answers other viewer questions in this week's edition of Ask Geoffrey.
---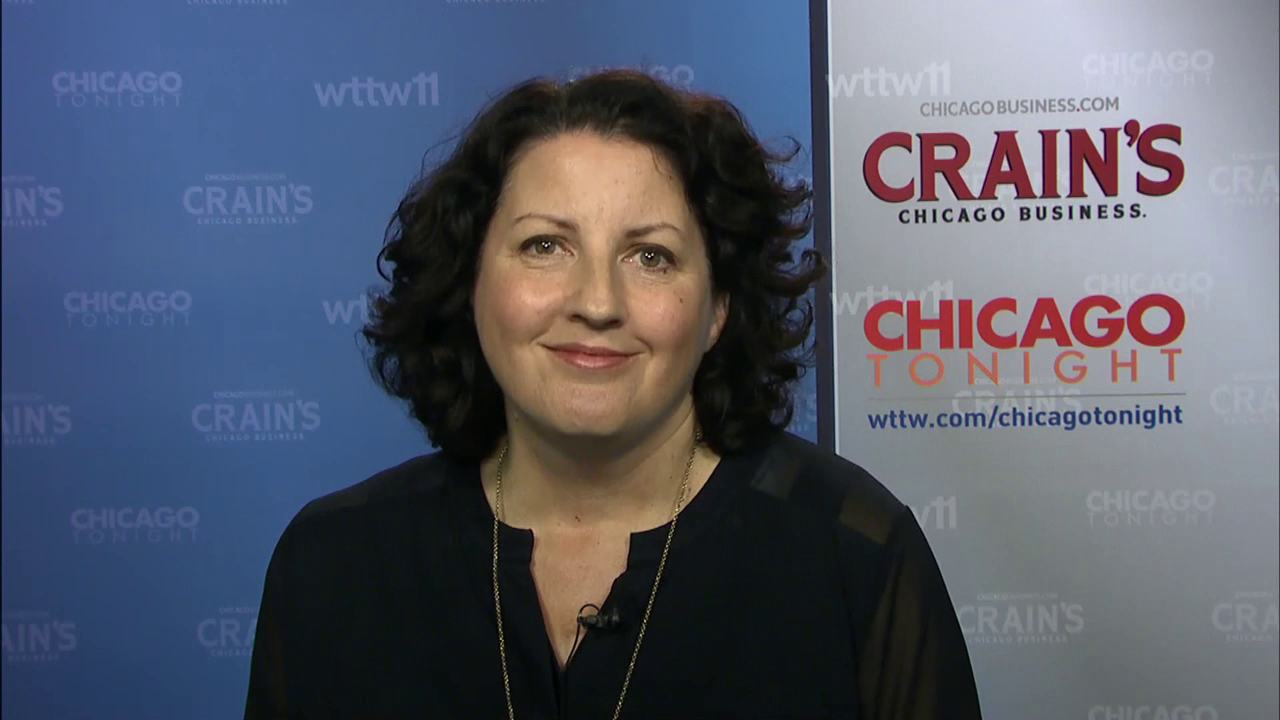 Crain's Roundup: Motorola Plans Move to City, Developer Eyes Post Office
Sept. 16, 2015: Crain's Chicago Business deputy managing editor Ann Dwyer takes a closer look at the top business stories of the week, including Motorola Solutions' announcement that it will move from the suburbs to downtown, and news of a developer eyeing the Old Chicago Main Post Office.
---