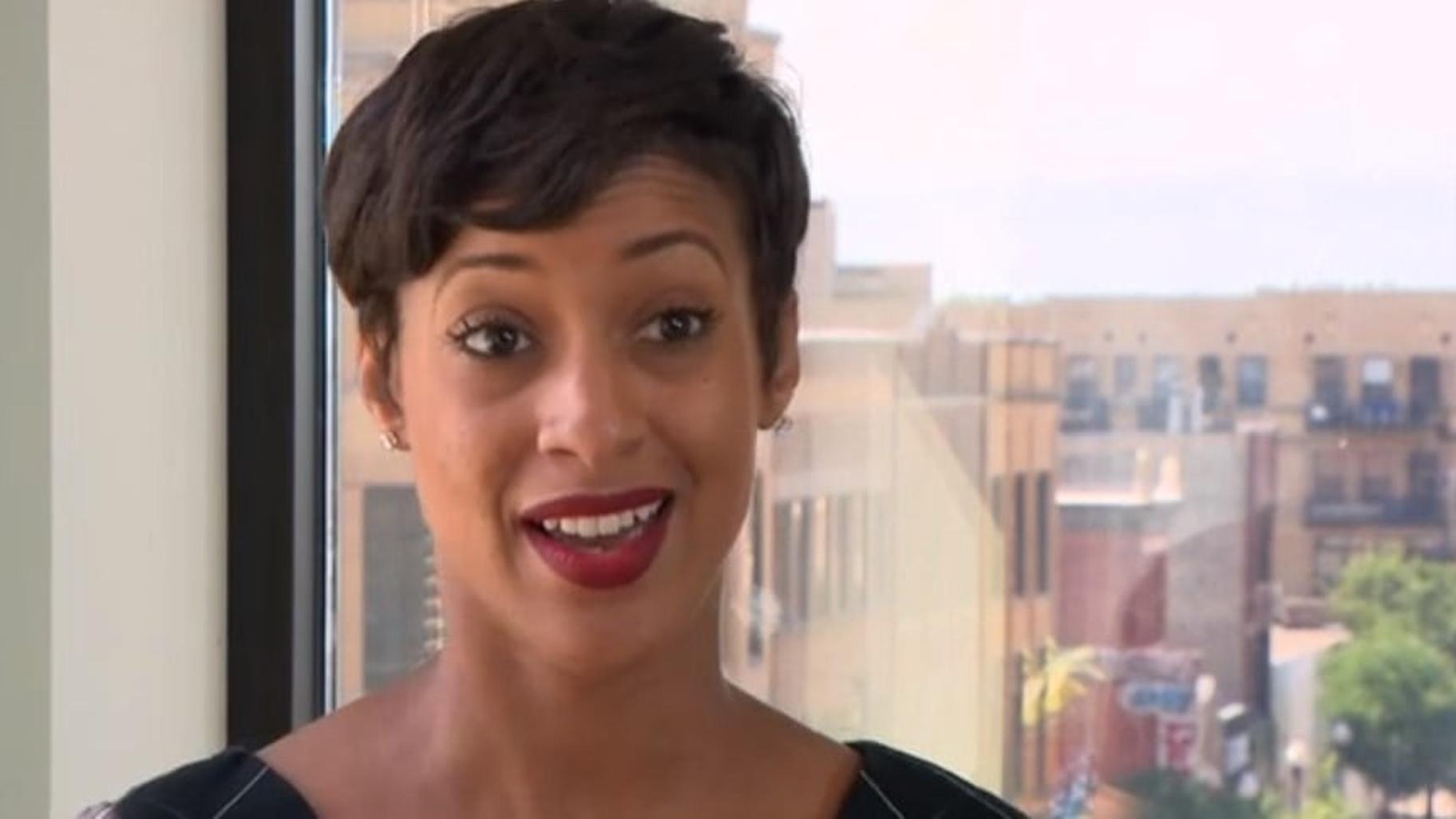 Ciere Boatright appears on WTTW's Chicago Tonight on July 23, 2019. (WTTW News)
Mayor Brandon Johnson on Wednesday tapped Ciere Boatright, a real estate executive with deep ties to the South and West sides, to lead the city's Department of Planning and Development.
If confirmed as expected by the Chicago City Council, Boatright would become the second Black woman to lead the city's Planning Department, following in the footsteps of Valerie Jarrett, who led the department between 1991 and 1995, before going on to serve as the senior advisor to former President Barack Obama.
Johnson praised Boatright in a statement as a "tremendously talented and respected executive" who has proven she can get deals done.
"As a native Chicagoan who knows the landscape of our city, her unique understanding of community economic development, commercial real estate, affordable housing, job creation and neighborhood engagement will ensure our city works equitably for all Chicagoans," Johnson said.
Boatright said she would use her "expertise and lived experience" to implement Johnson's vision for development throughout the city. 
"Together, we will work with communities to foster inclusive growth through equitable contracting, planning, zoning, development and innovation that will fuel meaningful economic opportunities for generations of Chicagoans," Boatright said.
As the new head of the Planning Department, Boatright will not only shape the future of former Mayor Lori Lightfoot's $2.2 billion Invest South/West initiative but also face immediate pressure to breathe new life into Chicago's Financial District, which has been permanently altered by the shift to remote work triggered by the COVID-19 pandemic.
Just before she left office, Lightfoot championed efforts to reimagine the Loop as the city's newest residential neighborhood by offering city subsidies to developers willing to transform outdated office space into 1,000 new residential units.
Boatright is set to replace former Planning Commissioner Maurice Cox. New to Chicago after leading Detroit's planning department and serving as mayor of Charlottesville, Virginia, Cox spent much of his time in office at odds with members of the Chicago City Council who urged him to streamline the department's operations to quickly approve developments while giving them the final say on controversial matters.
Currently the vice president of real estate and community development at CRG, Clayco's real estate and investment arm, Boatright is set to start Nov. 20, officials said.
Before joining CRG, Boatright oversaw affordable housing developments for Chicago Neighborhood Initiatives, Inc., working to increase the supply of for-sale affordable housing. At CNI, Boatright oversaw the 180-acre Pullman Park development, plans for the 75,000-square-foot Gotham Greens rooftop greenhouse and the push to open a Mariano's grocery store in Bronzeville.
"Throughout her career, she has been adept at bringing the private sector, government and community stakeholders together to catalyze investment in Chicago," according to a statement from the mayor's office.
Zoning Administrator Patrick Murphey, who served as the department's acting commissioner, will serve as Boatright's first deputy, officials said.
Contact Heather Cherone: @HeatherCherone | (773) 569-1863 | [email protected]
---